In the 1980's there was a gameshow for children called "Just Like Mom". The host was Fergie Olver a Canadian former game show host and sportscaster. He is best known for co-hosting the 1980s children's game show Just Like Mom with his wife Catherine Swing, and his work as a broadcaster and dugout reporter for the Toronto Blue Jays. Here is a segment review of the show:
The show featured the host giving out prizes for correct answers and kissing him…I think. I reviewed this clip and decided that the host Fergie Oliver looked considerably like old "Boy Named Sue" (Oy Vey)…Johnnie Cash. I didn't confirm 100% so I won't attest to it but usually if I think so it's well over 95% chance I'm correct. Here's Johnny!: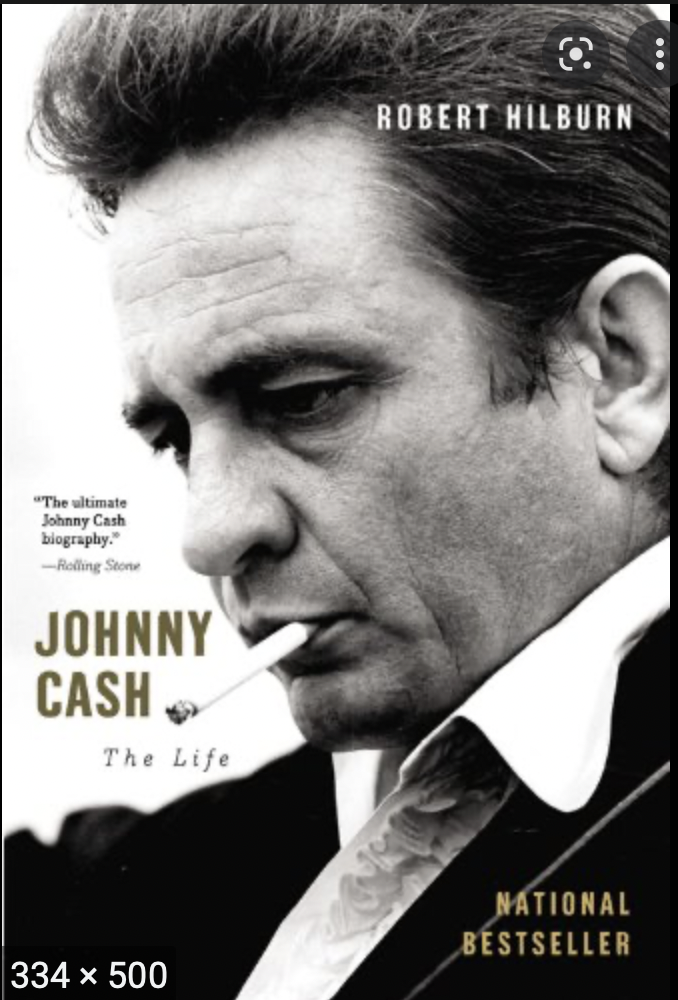 Lips that touch Ciggies of Fergie's will never touch mine.
I did remember that there was an episode of Columbo that featured Johnny Cash in it, March 3, 1974. He plays a gospel singer who wants to be rid of his jealous wife but wants it to look like an accident. What made this interesting was his wife knew he had a penchant for young girls and in the show, 2 to 4 minutes into it, a girl comes up to him near his dress her room and begged him to kiss her. This was particularly interesting as I identified Fergie as Johnny Cash this episode of Colombo called Swan Song with a pre-dated the game show host game just like mom.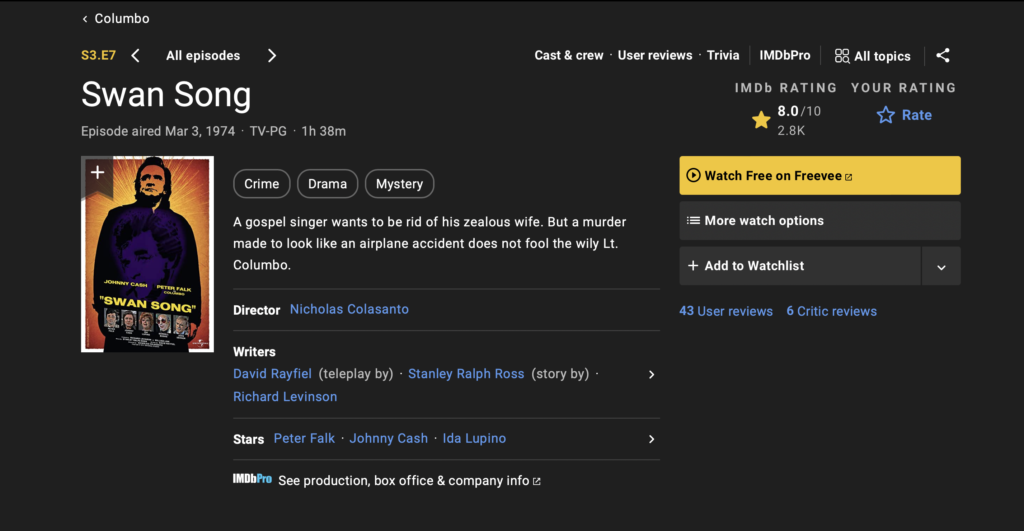 This is worth watching for at least 5 minutes, I couldn't get a picture of the girl who begs Johnny Cash to kiss her saying, "kiss me Johnny boy, kiss me Johnny "but she sure looked a whole lot like Jan Brady (Eve Plump) from the Brady Bunch. Anyway all very interesting. He must be a great kisser or I have no clue. Ed out
There are other interesting people in those first 5 of Swan Song but not my focus today…take care…one kiss for everybody!!!! Bye!!!
One last point…I remembered which episode of Columbo this was because of Columbo's reaction at the airport to Johnny Cash, so lets honor Columbo…
Here we find Columbo played by Peter Falk who was Steven Sondheim and was also Sammy Davis Jr.
I'm aware is Eve Plumb…just like to stir the pot…in the words of Elvis…It's what I do.