As if Robin Williams wasn't sexy enough…here he is with not only a full blown (so to speak) neck vagina but also a belly button vagina.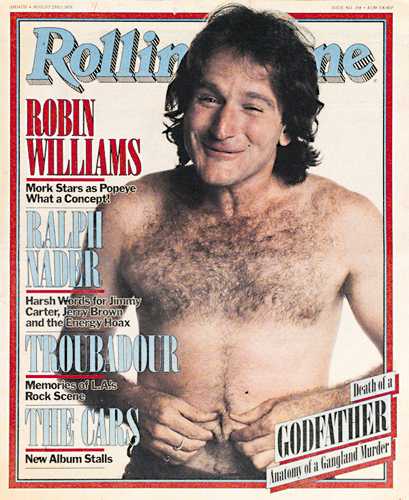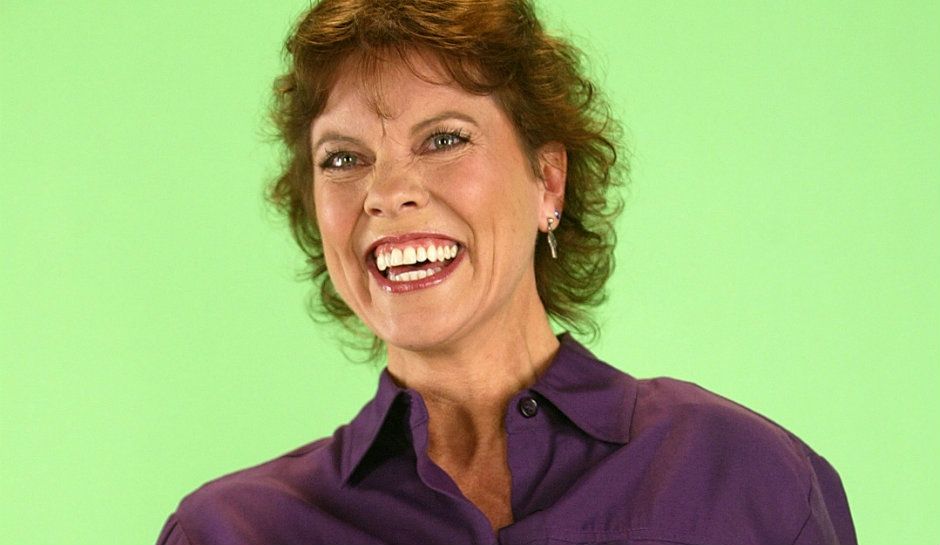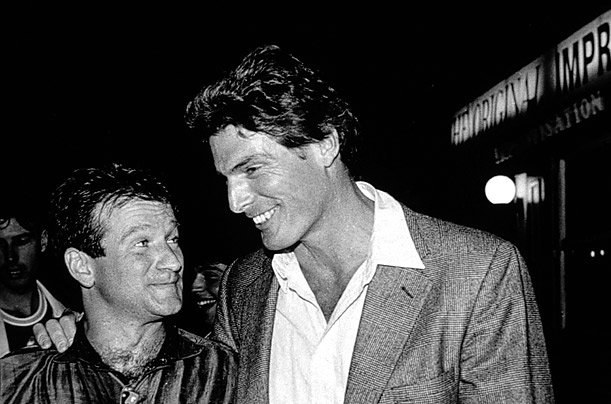 I'm going to post the next two pictures and a clip. Something is right about this and something not so much but my instincts seldom fail me and I picked up David Chokachi like this which was a really big find. He's grateful to be out in the open though he has to deal with people being jealous of him getting all these nice plump, juicy acting roles. I'm jealous he was in "Lost Boys" and not me!! Shout out for "Lost Boys". Great vampire film!!! Super cast and superb direction!!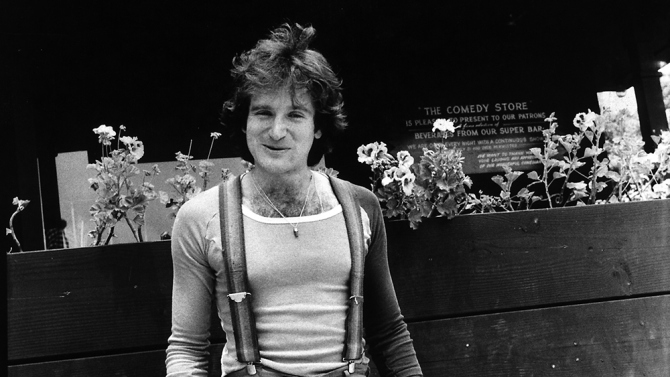 He reminded me of someone from a movie called Warriors. Even if I'm wrong about this either being Robin or a close relative everyone's going to enjoy three minutes of the film with an ad-lib by the guy below on the T-shirt which puts an otherwise "C" film to an "A" status, hmmm…ok…maybe B but B+. Also note the messed up Neck Vagina on the actor, David Patrick Kelly, similar to the mess on Robin… also Robin was one of the kings of Ad Lib. You can see him do it in Popeye when he's reading the note that came with Sweet Pea and the baby repeats the word baby when Robin reads the note. Robin smiles from ear to ear and  lights up like a Christmas tree and says something like, "That's what I'm saying…a baby!" It was brilliant and funny!
The ad-lib here is this: The actor David Patrick Kelly who plays Luthor was just supposed to clank the bottles together and after a while he must be getting bored with it and starts say, "Warriors…come out to play!!" which he keeps repeating until it sounds like the bizarre production of some deranged mental patient!! The scene was perfect and memorable. The film will never be forgotten because of it.
,,,and I'm told I'm correct!!!! and that is David Patrick Kelly who plays Luthor in Warriors is Robin Williams! Super!!!!!! D.!!!! Duper!!!
Film moves back up to "A" status but now A+!!!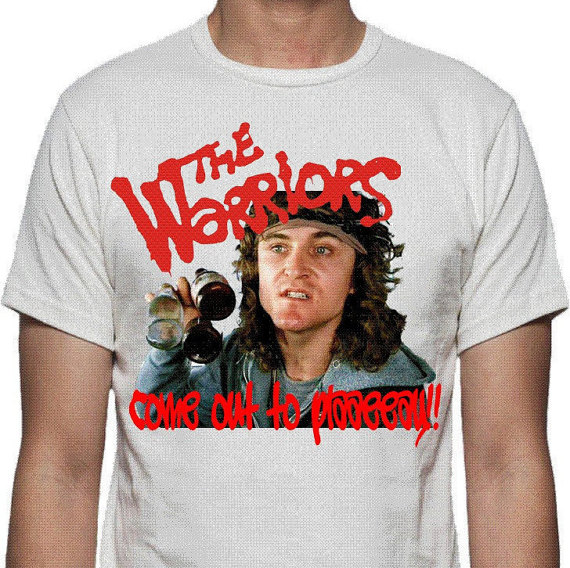 So what have learned here and this is a very important lesson….
Pay attention to vaginas wherever they may be!!!
That's an important lesson but this started with me noticing the gaping hole in Erin Moran's neck and thinking it through and making some jokes about it. it went from there.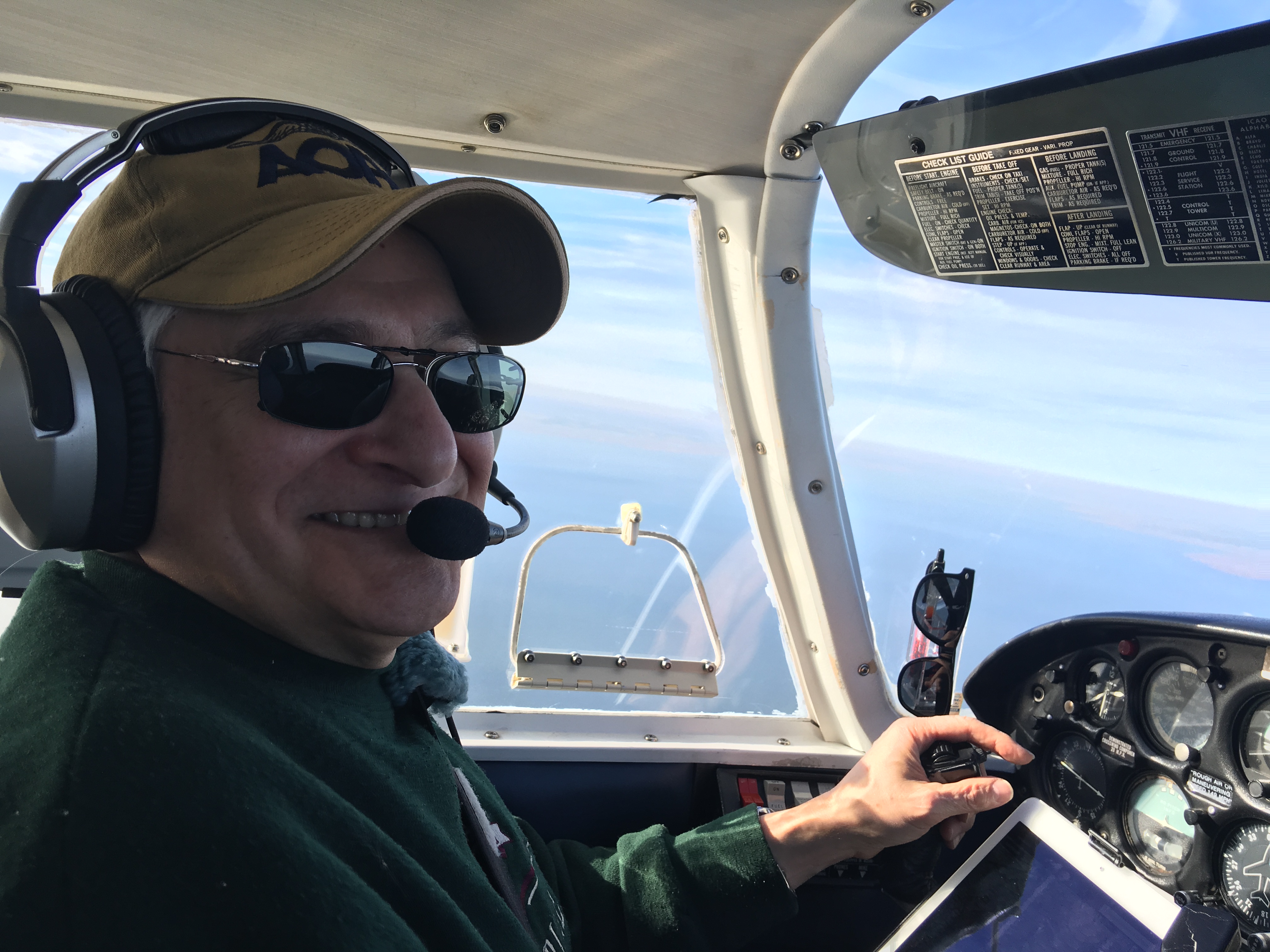 and there he is !!! The star of this show in a self described Zen Moment!! Isn't he beautiful!! So confident in his flying skills he spent most of the flight watching Mrs. Doubtfire on his I-Pad and screaming… "Good Morning Vietnam!!" (FYI…he was a brilliant pilot!!)
Here he is with his co-pilot…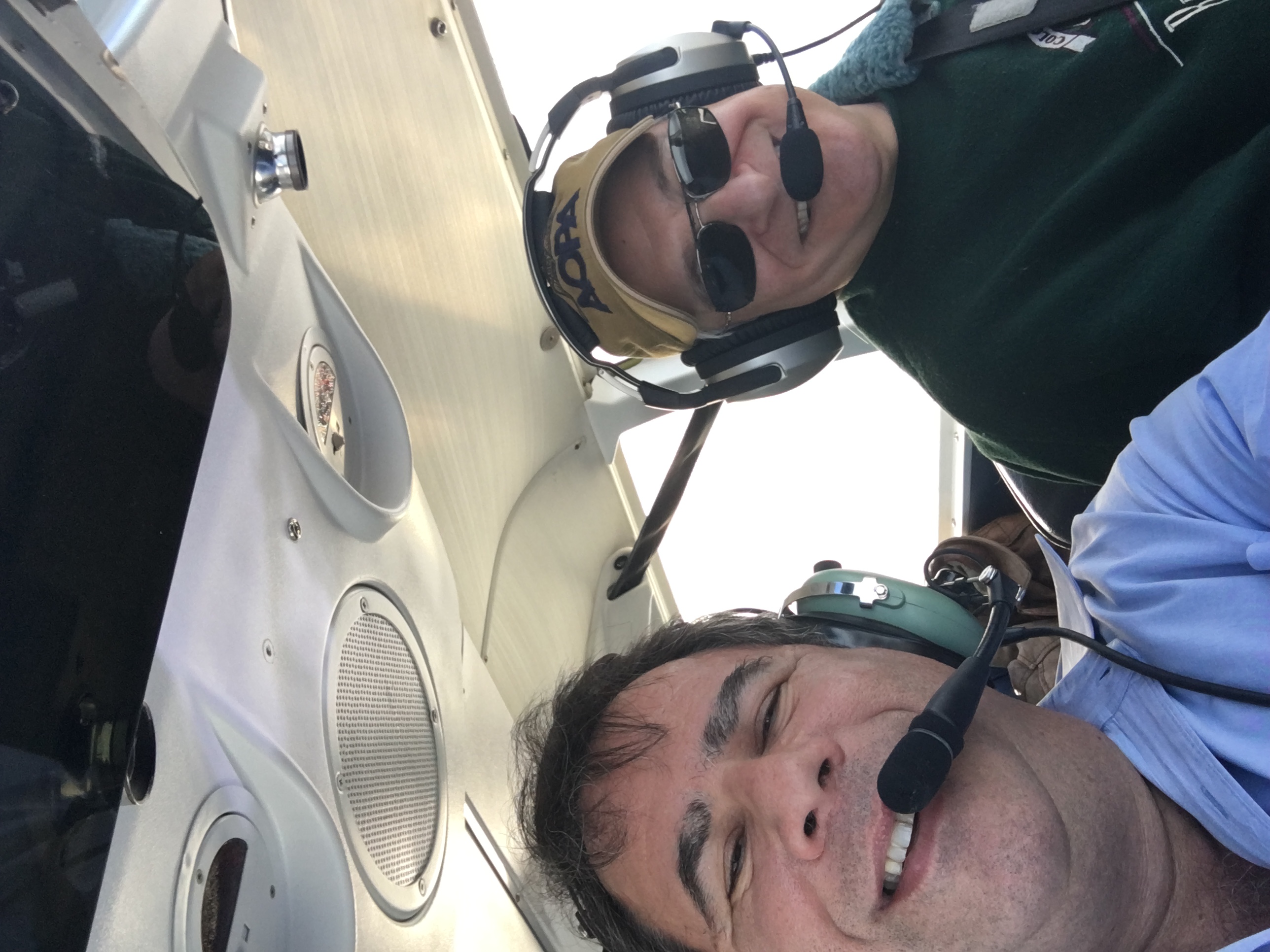 He insisted I be his co-pilot. I mentioned something about visual acuity and lack of depth perception from a run in with a TMS machine and some delusional thinking about the midbrain and Dr. Bruce Banner, which actually turned out to be correct! He said I can be the stewardess instead for which I was truly grateful, though he kept pinching my butt whenever I walked by with the drink service.