Andrew Garfield star of "Hacksaw Ridge" is our, "Hero of the Day!"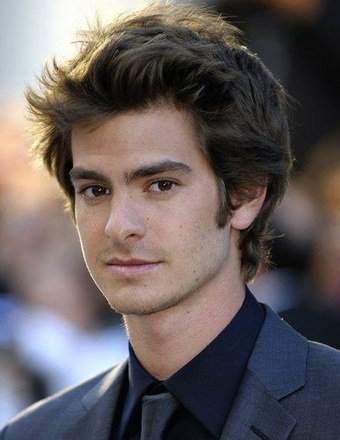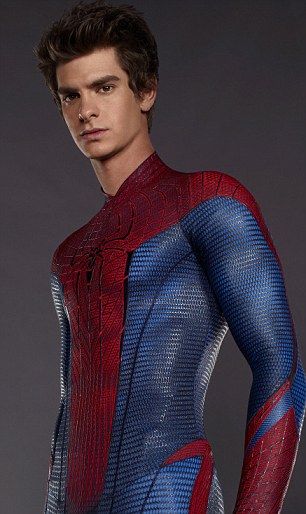 Andrew Garfield Best Known for: One Being one of only seven people to play Spiderman. (This doesn't include getting injured on  Broadway swinging from one part of the stage to another like some kind of idiot. Your are not "F" ing Spiderman… You're an idiot in a red suit… grow the "F" up!!! It also does not include the time you got drunk and ran around the house in your underwear, also like an idiot, with a giant letter S painted on your chest because you thought it stood for Spiderman
The Seven Deadly Spidermen are and I can't believe Dotty Hamill didn't make the list even though she was Peter Pan:
Danny Seagren, The Electric Company (1974) (for real???? and what of Naomi???)
Nicholas Hammond, The Amazing Spider-ManTV series (1977–1979)
Shinji Todō, (as Takuya Yamashiro), Spider-Man (Toei TV series) (1978-1979)
Hirofumi Koga, (as Spider-Man), Spider-Man (Toei TV series) (1978-1979)
Tobey Maguire, Spider-Man (2002), Spider-Man 2 (2004), Spider-Man 3 (2007)
Andrew Garfield, The Amazing Spider-Man(2012), The Amazing Spider-Man 2 (2014)
Tom Holland, Captain America: Civil War (2016), Spider-Man: Homecoming (2017)

Henry William Bangladesh Cavill…notice the S on his chest does not represent Spiderman!! (Hmmm… must go to the same tailor as Spiderman.) Also I looked it up and there are Asian Spidermen… or is it Spidermans??

George Takei in his award winning role of Peter Parker in Spiderman!

Andrew Garfield Best know for: Two "Dating" the ever yummy Emma Stone!

Did I say "ever yummy?" I meant ever scrumptious!!!

Emma Stone photographed on a warm day in Andrew Garfield's Trailer during the filming of Spiderman.

A young Stone filmed in black and white, date unknown. (OK so this is Sharon not Emma. She's not soshabby either! (DiCaprio has all the luck!)

Andrew Garfield Best know for: Three Starring in the greatest War Film since Patton… "Hacksaw Ridge!!"

Hacksaw Ridge starring Andrew Garfield and "From the acclaimed director of Braveheart and the Passion of the Christ." (At least it wasn't directed by Gibson!)

Hacksaw Ridge, directed by, oh wait it was Gibson, is about WWII American Army Medic Desmond T. Doss, who served during the Battle of Okinawa, refuses to kill people, and becomes the first man in American history to receive the Medal of Honor without firing a shot while also sleeping with Emma Stone.

If you've not seen the film… fear not… Andrew does not keep that face on through most of the film. He does however do a terrific job in the film as Doss. He's perfectly cast in the film by some rich relative who's probably considered King in some far off land and expects you to treat him like royalty despite the fact that we're not a monarchy and if we were we'd be run by the Queen of England not him if we aren't already. He also probably gets offended when people demand respect of Elvis and call him "The King" instead of him. Whether that's true or not it was an excellent role for him and the film was terrific.

Hacksaw Ridge is Rated R for "Intense prolonged realistically graphic sequences of war violence including grisly bloody images and of course  that face that Garfield makes."

And you know what? It was the most graphic and realistic war film I've ever seen! Everyone should see this film in order to deglamorize  war.

Whoever the next president turns out to be he or she should see this film and be reminded of something called, "The Peace Dividend," and let's stay out of war…I mean don't you guys own the whole world by now?—and all I wanted was California and a few people there…I'm sorry what's that? Trump won already?…oh… well… never mind!—but go see the film anyway. Sorry Hilly Baby… come by and cuddle with me sometime soon, I'll comfort you…wink wink.

George C. Scott in Patton April 2 1970

The film "Patton" is the bane of Garfield's existence (next to me). It relegates his film Hacksaw Ridge to the number 2 position of greatest war films of all time.

George C. continued his type casting as a guy with a helmet and a grim face when he starred in "The Kent State Shooting Hoax." We'll look for Garfield to turn up in a shooting hoax as well…it's a household name.

George C. Scott, top left corner, in the Kent State Shooting Hoax May 4, 1970. Coincidence… I think not!

With an All-Star Cast, Scott became enraged thinking he was being upstaged at Kent State until The Steve Miller Band hit the stage. He smoked a bone, grooved out and forgot about any and all pettiness.

Lonnie shows up in another photo at Kent State wandering around which was sort of perfect for him though he could have played one of the deceased as well for obvious reasons.
We end this post with the kid who turns out to be the coolest kid on the planet… Angelina Jordan… winner of Norway's Got Talent.
Here she is on The View doing Bart Howard's, "Fly Me To The Moon" with back up guitarist, Alice Cooper!!! Alice Cooper?!!!!! How the heck did this little gal get Alice to be her back up guitar???????? She must have promised him some nice Lutefisk. Next thing you know she'll find Old Blue Eyes himself still hanging around someplace and start doing duet's with him!!!
Nite all!!! Somewhere it's night!