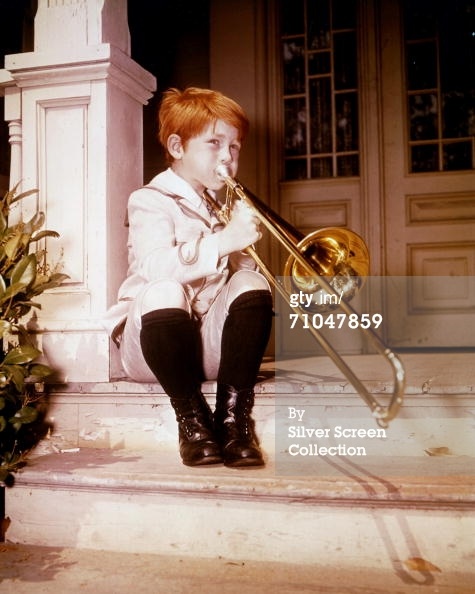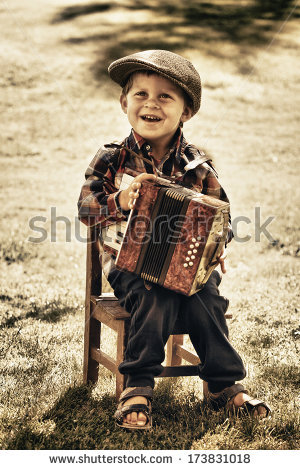 I'm told  I wasn't supposed to find it. It wasn't labeled. The one below must be a close second…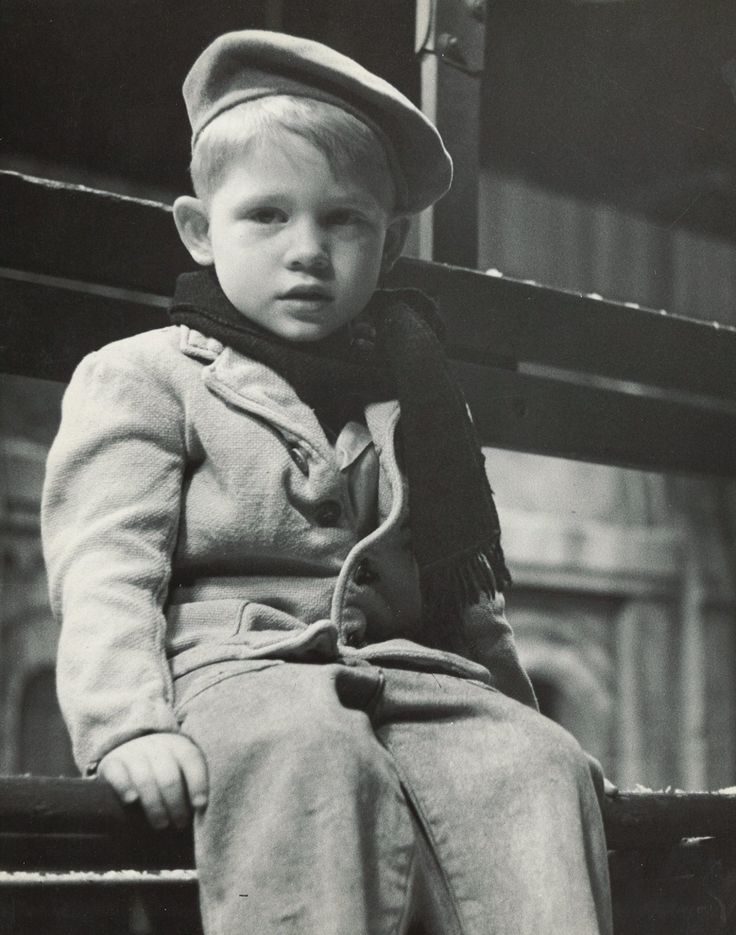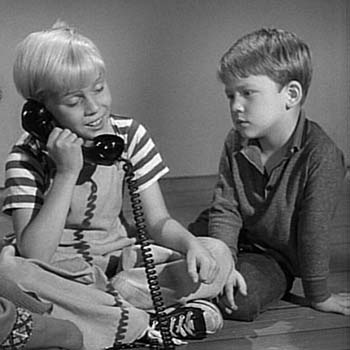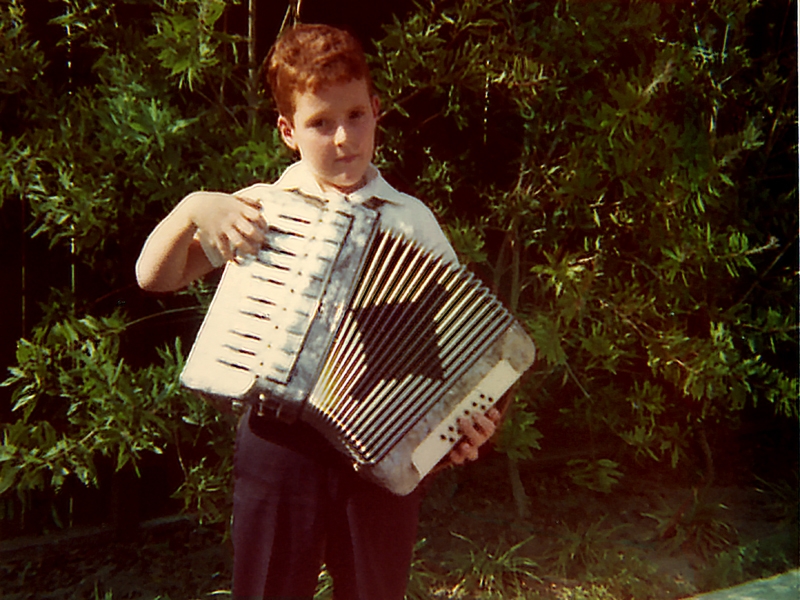 Ron Howard on Tom Snyder…yep as Weird Al again!
Sadly, one evening Weird Al upstaged Charles Nelson Reilly on the Tonight Show. I loved Charles Nelson Reilly, he was a riot! Anyway,  Charles was to bat clean up that night but Al would not put down the accordion and in a mania fueled musical tirade kept playing.  Johnny dared not interrupt as he was a very close friend of the Howards. Al was great but Charles had roughly 6 seconds on the show. I don't even think he sat down.
When Johnny Carson Just Didn't Know What to Make of Weird Al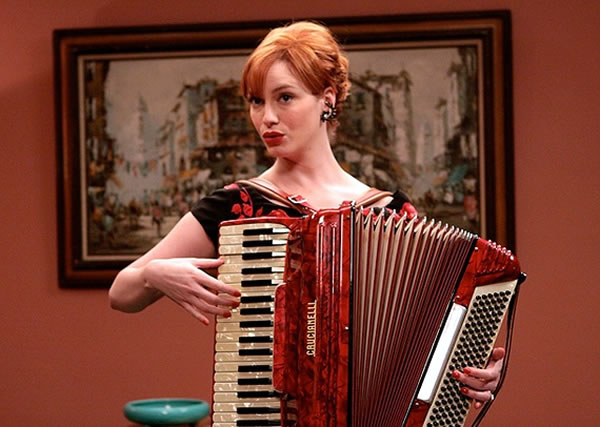 Little Ronnie Howard as he appeared with "The Zombies" …part of his play every instrument, play with every band strategy. He's in the video…he's not one of those two. Skip ahead to 2:00 to see Ron who looks about fourteen or see below.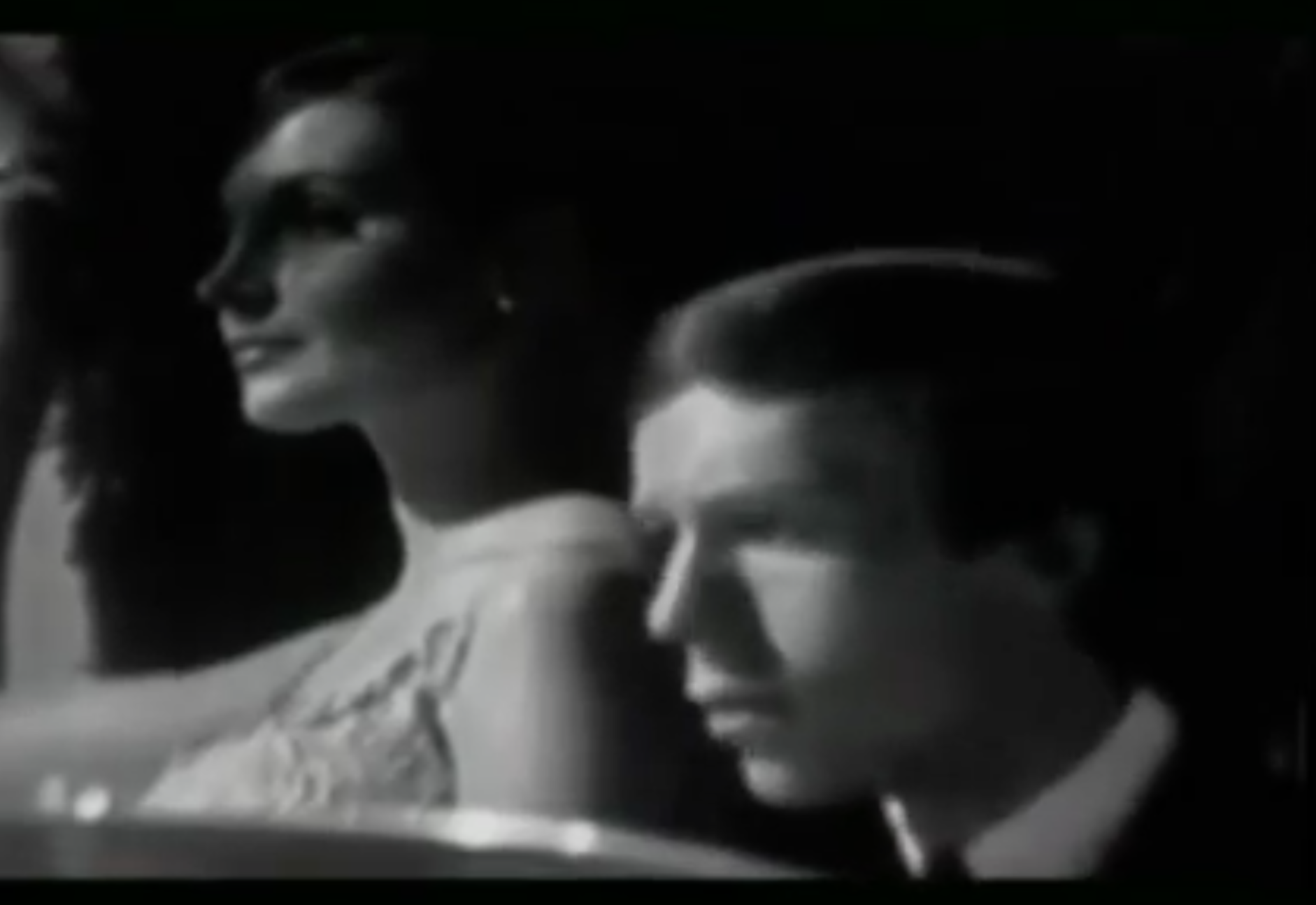 Ronnie later formed an all transvestite band…the New York Dolls. I met him back in the day but did not know it was him.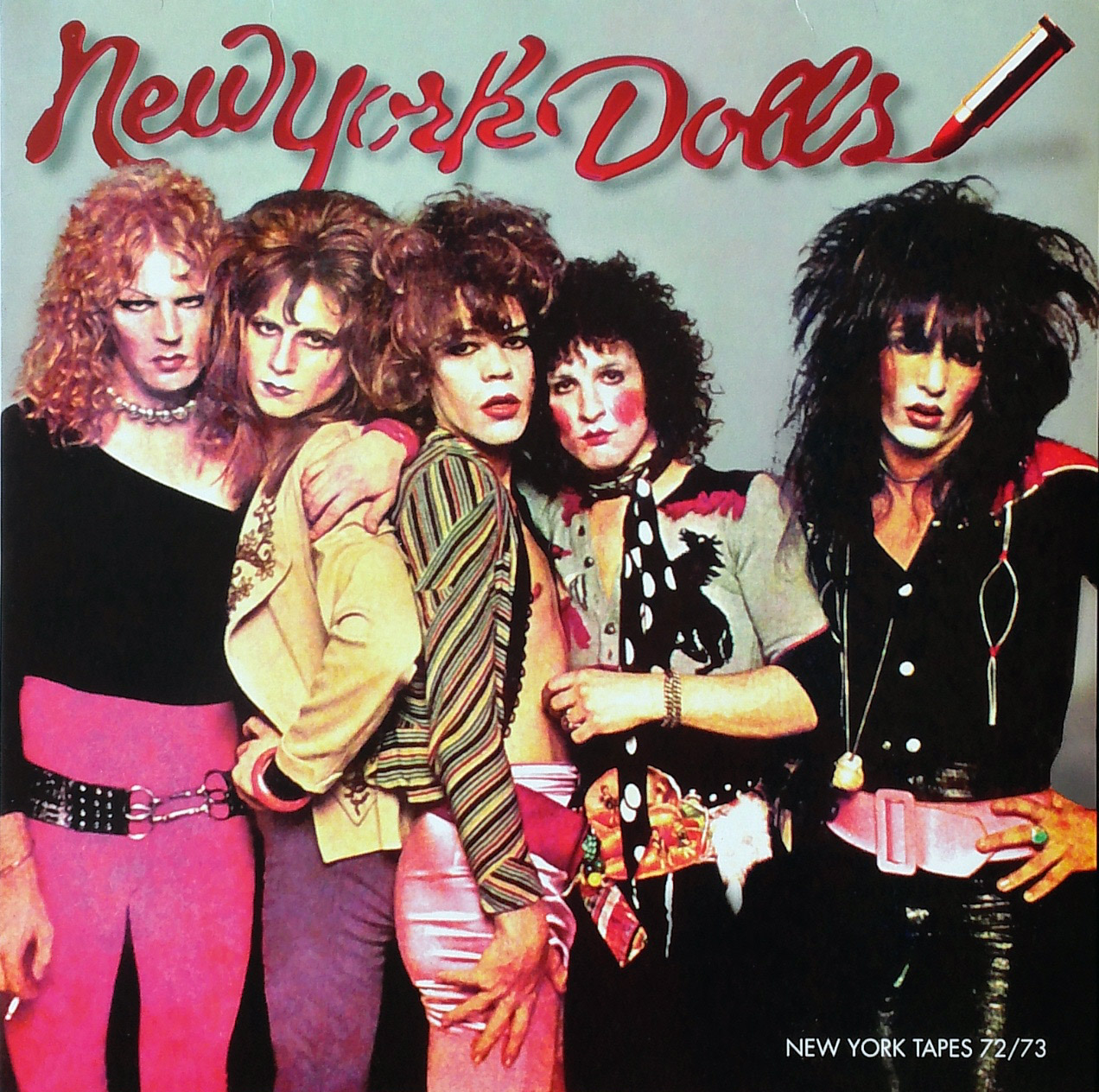 "The NY Dolls" on "The Midnight Special" with a hot number!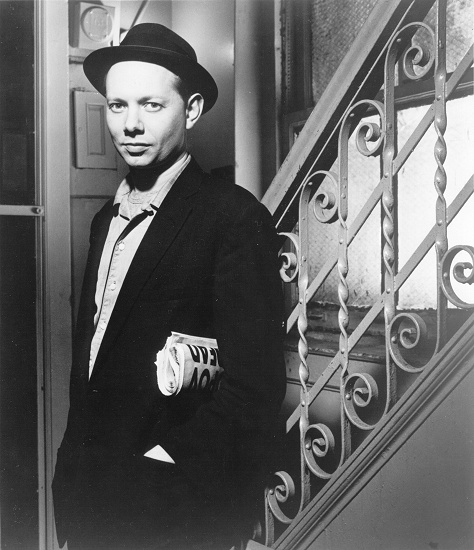 My favorite version of I'm the Man, live in Rome. The song is all about himself, Ron Howard. Make no mistake he did everything he claims to in the song. It's a narcissistic  triumph not seen since he did, "I'm the Greatest" as Ringo Starr. In this rendition towards the end of the song instead of: "If you think you're immune well I can sell you anything…anything from a thin safety pin to a pork pie hat,"  he sings, "…anything from a thin safety pin to a war in Iraq." I was stunned when I first heard it but remember…he is "the man" and as we'll see later is regarded as a marketing genius.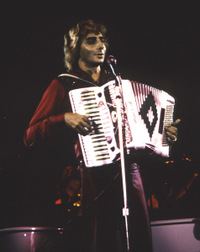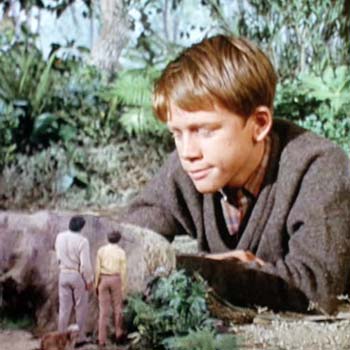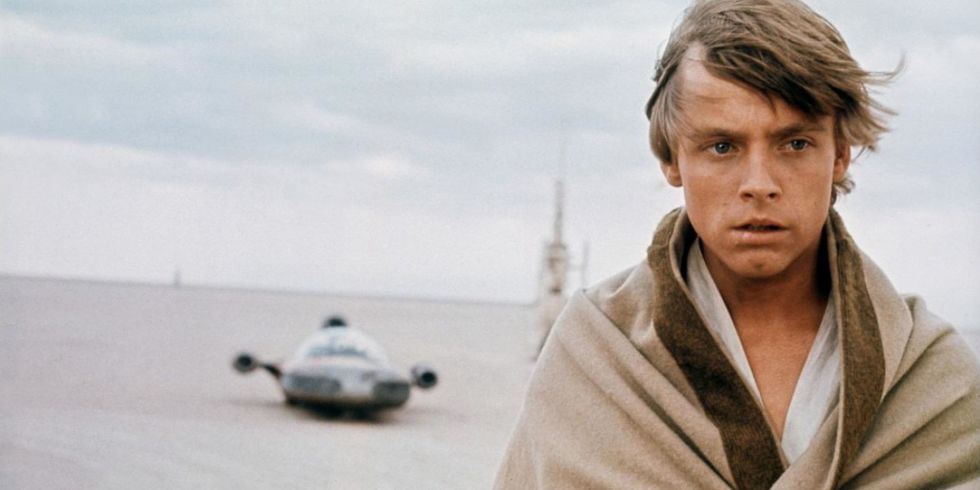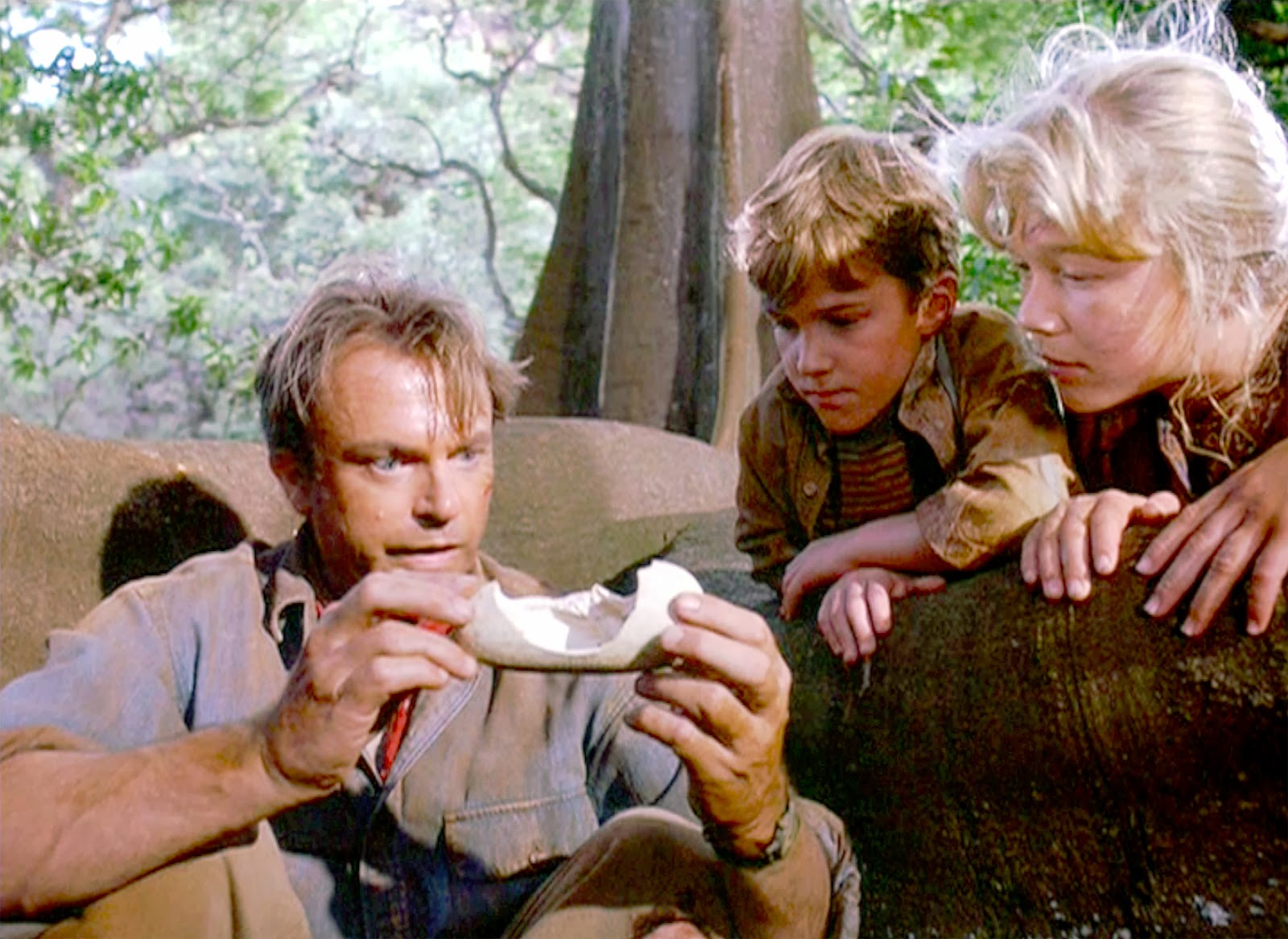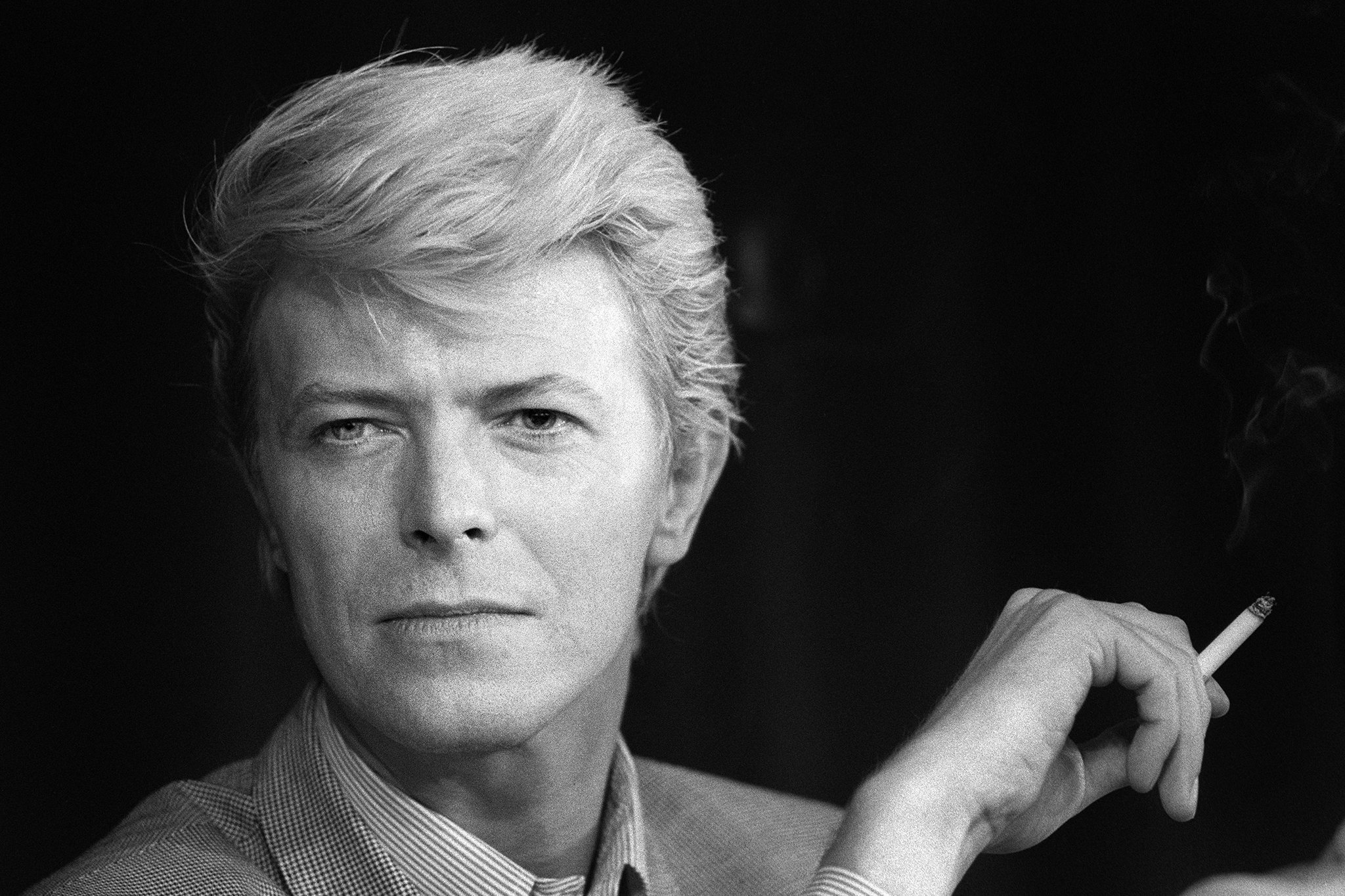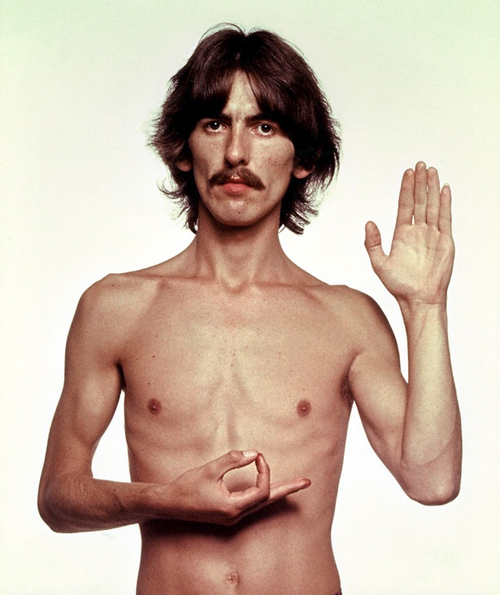 Uncle Albert…musical theatre in a song…written by Ringo Starr aka Ron Howard!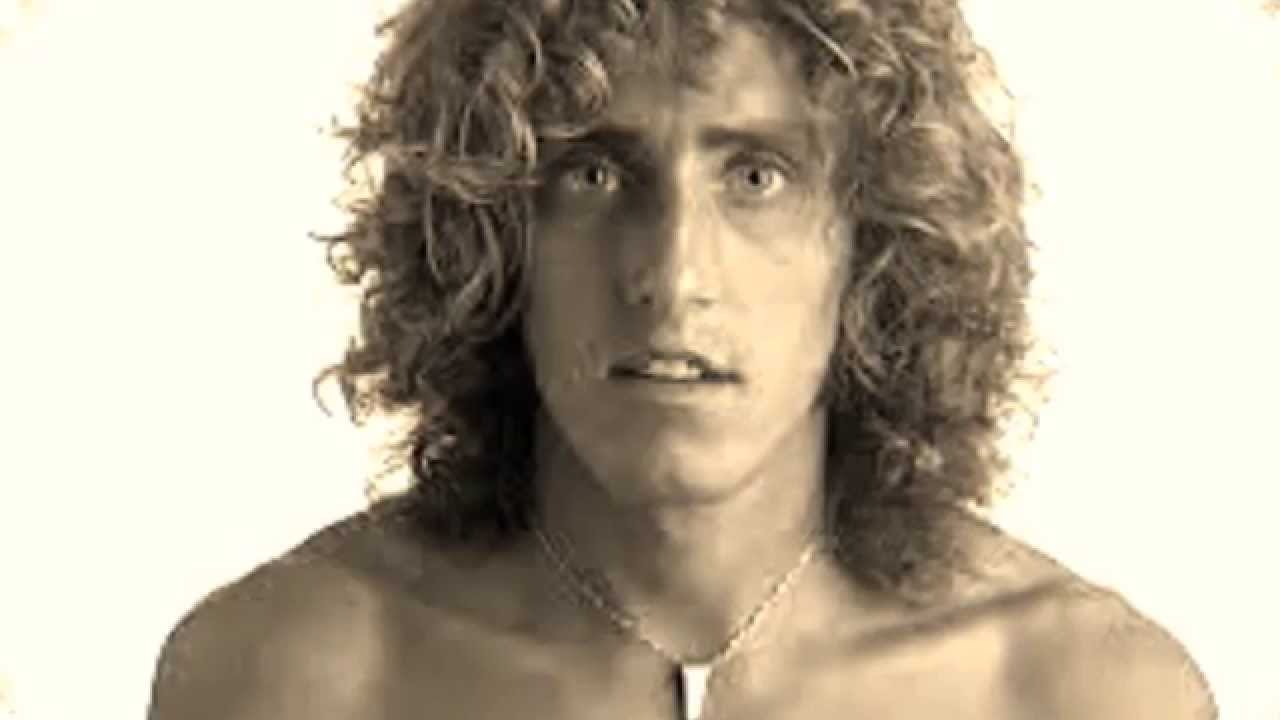 Roger Daltry of The Who aka Ron Howard doing The Kids Are Alright
Ron wrote most of the Rock Opera Tommy. Absolutely brilliant and made into a film with an all star cast with one of his brothers cast into the role of "The Pinball Wizard" and no, not Clint.
I looked up to see if Tommy was the first Rock Opera which it was not, surprisingly but it did lead us down the right rabbit hole to find out that the first Rock Opera was SF Sorrow but the band, "The Pretty Things" Picture below.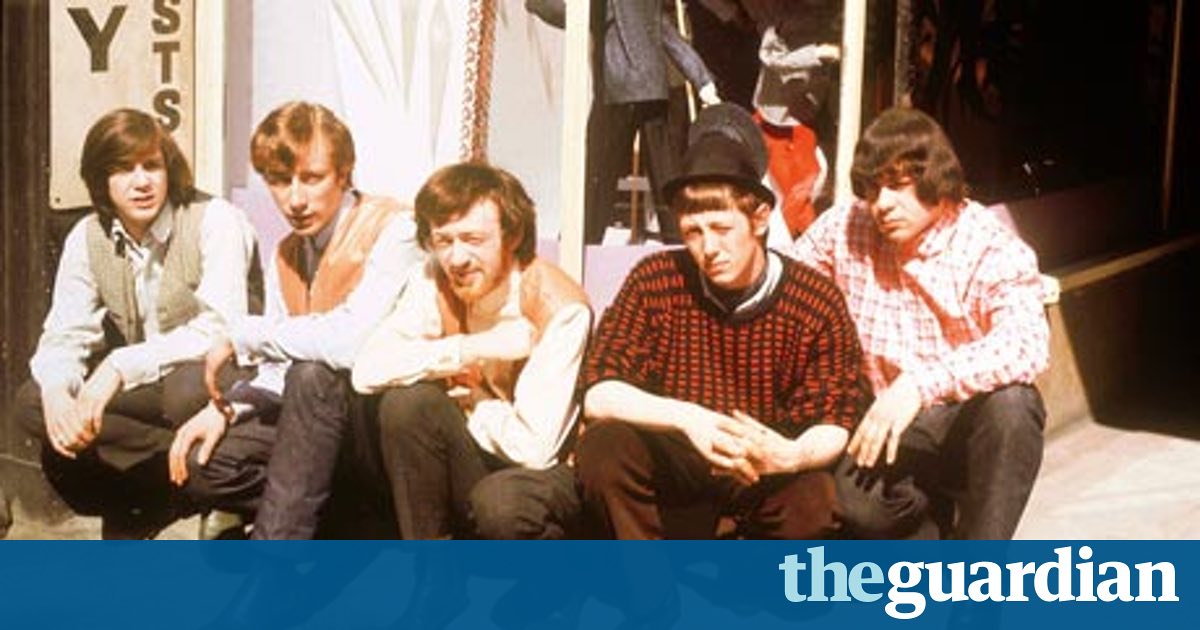 From Wikipedia: "S.F. Sorrow is the fourth album by the British rock group The Pretty Things. Released in 1968, it is one of the first rock concept albums.
Based on a short story by singer Phil May, the album is structured as a song cycle, telling the story of the main character, Sebastian F. Sorrow, from birth through love, war, tragedy, madness, and the disillusionment of old age.
Although the album is a rock opera, it has been stated by members of The Who that the record had no major influence on Pete Townshend and his writing of Tommy (1969). The Pretty Things, however, have suggested otherwise,[4] as have some critics.[5]
I haven't done all the research on this but I know when I've gone done the right rabbit hole. The band is called "The Pretty Things" , David Bowie (Ron Howard) did a song called, "Oh, You Pretty Things," from "Hunky Dory" so absolutely no accident there. It also brings an entrance of glitz, glamour and femininity to a group of men which becomes opitimized with Ron Howard in "The New York Dolls". I'll put money down that Ron's in this band, wrote most of the music, and is probably one of the two redheaded guys above. (My money is on the guy second from the right with the black hat on. He has scarring pattern on left hand similar to Ron). The other may be one of his brothers who is also very musical and Ron wrote some hit songs for him. Ron prefers to keep his hair red when he can, especially in music. It helps when he has to change acts and personas quickly, it's his natural color, and he just likes it.
Ron confirmed this was his band and was greatly moved when I posted it. It's relatively obscure but I started listening to the music which is kind of an amalgam of Ron's music of the sixties and seventies with a heavy psychedelic influence. It's actually terrific stuff!
Remember one band can lead into another of Ron's, not to negate the other great talent in the bands but this blog is about Ron. So supposedly Led Zeppelin stole the opening of "Stairway to Heaven" from a band called, "Spirit." Members of "Spirit" are now suing Led Zeppelin for this reason. In fact however Ron wrote the opening and was in the band Spirit. Spirit and Led Zeppelin would play on the same bill and Ron played in both bands.
Led Zeppelin is considered "Sacred Cow" by everyone associated with it. The music is evolved and transcendent. I was forewarned about this as I'm sometimes known for mocking people which didn't always work much for this group of entertainers who are serious about their craft. Now I can get by with some mocking as a lot of the entertainers like when I take a pot shot at them as long as I'm careful or I think it's really funny! If it's really funny it usually means I'm on the mark and have made a good observation. I work under the premise that something really funny is worth taking the repercussions though that's sent a lot of three letter agencies after me who lacked senses of humor.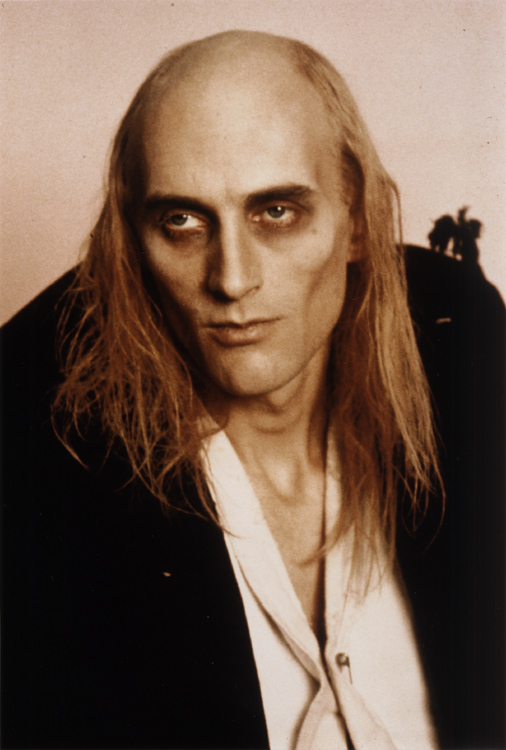 I've seen the film close to a dozen times, more than half of the time in Greenwich Village which is really the place to see it. "If you don't like it here you can go to Brooklyn to watch it!!" Forgot what film that was from. There's a lot written about this film and I don't want to be redundant but when it first went up for a midnight show at the Waverly in NYC fifty people came to see it. The next week fifty people came again but what was funny about this was it was the same fifty people. This went on for a while and the numbers started to grow until it moved to cult classic and then to mainstream with Disney creating downscaled versions of it suitable for young transvestites. (I'll catch crap for that.) As it turned out, those fifty original people were Ron, actors from the play and film and his friends. They just wanted to have a good time and enjoy themselves with the musical. It evolved into the best piece of entertainment in NYC or anywhere for many years with tremendous audience participation and a ticket that could be had for under ten dollars. Nothing like it. When I've talked with Ron about things in passing and I've used the term riff-raff in proper context with the original correct definition he's asked me not to say that. This is not like I'm talking about the character Riff-Raff. I suspect like other things it's become "Sacred Cow" and evolved from the definition below to something more serious. Ron is "Riff-Raff" from the show, which he wrote and starred in and does not want the name sullied by it's original definition which is kind of ironic since he's created as the epitome of riffraff which is disreputable or undesirable people. Here's the definition:
noun
noun: riff-raff
disreputable or undesirable people.

"I don't think they talk to riffraff off the street"

synonyms:
rabble, scum, good-for-nothings, undesirables, lowlifes, hoi polloi, lowest of the low, peasants

"this government considers its citizens riffraff and is quick to silence the mere whispers of dissent"

Nell Campbell as Columbia in Rocky Horror Picture Show…this is Cheryl Howard, Ron's wife…Shhh!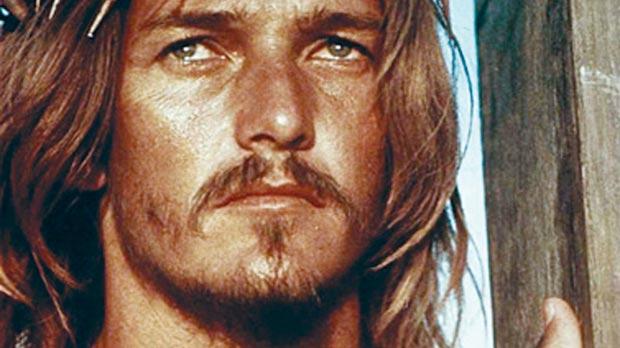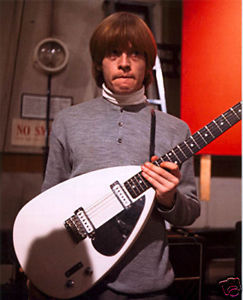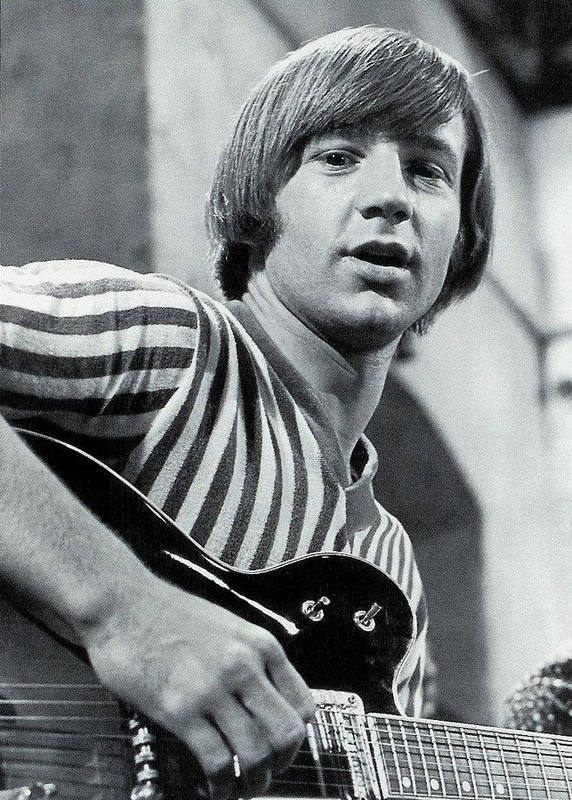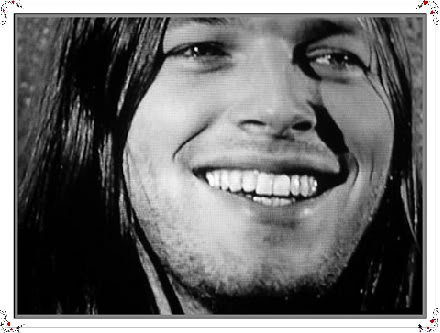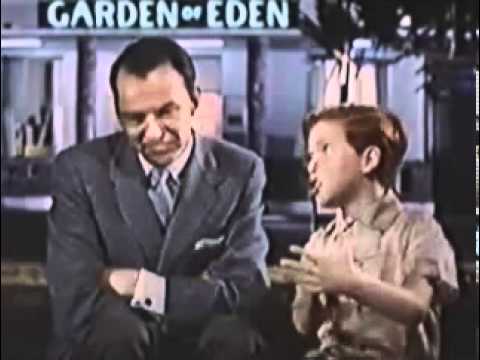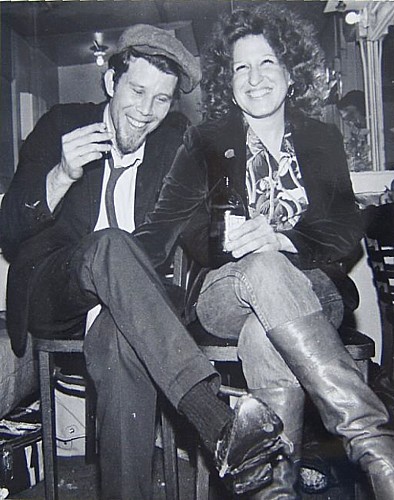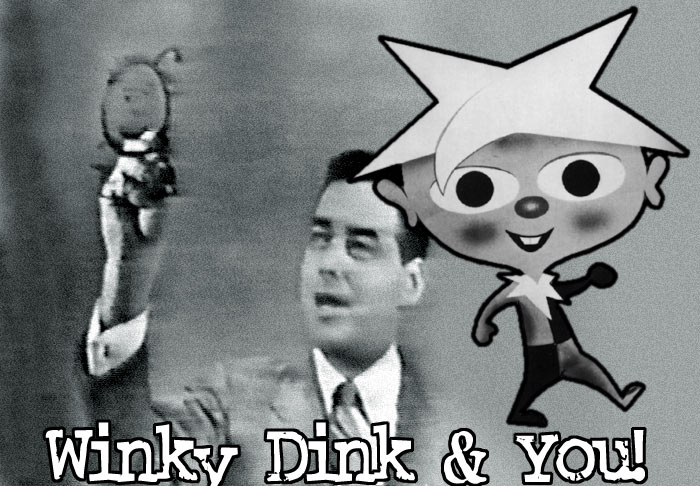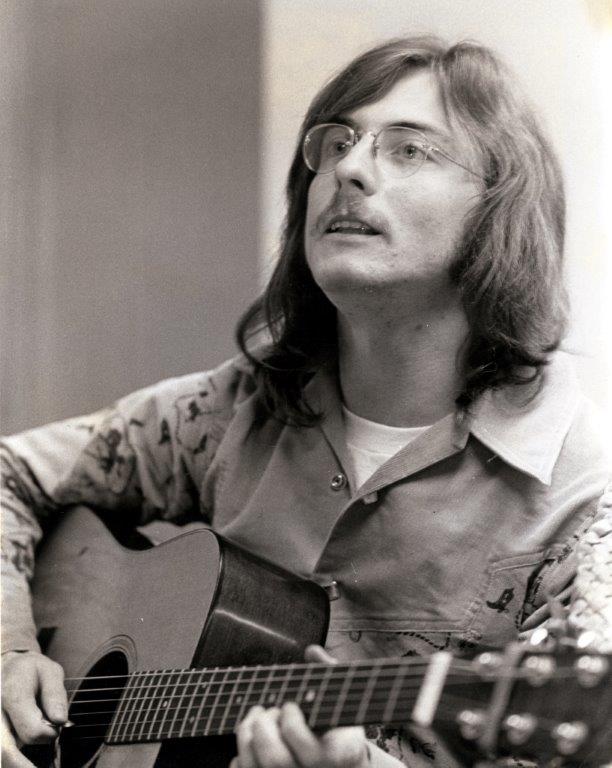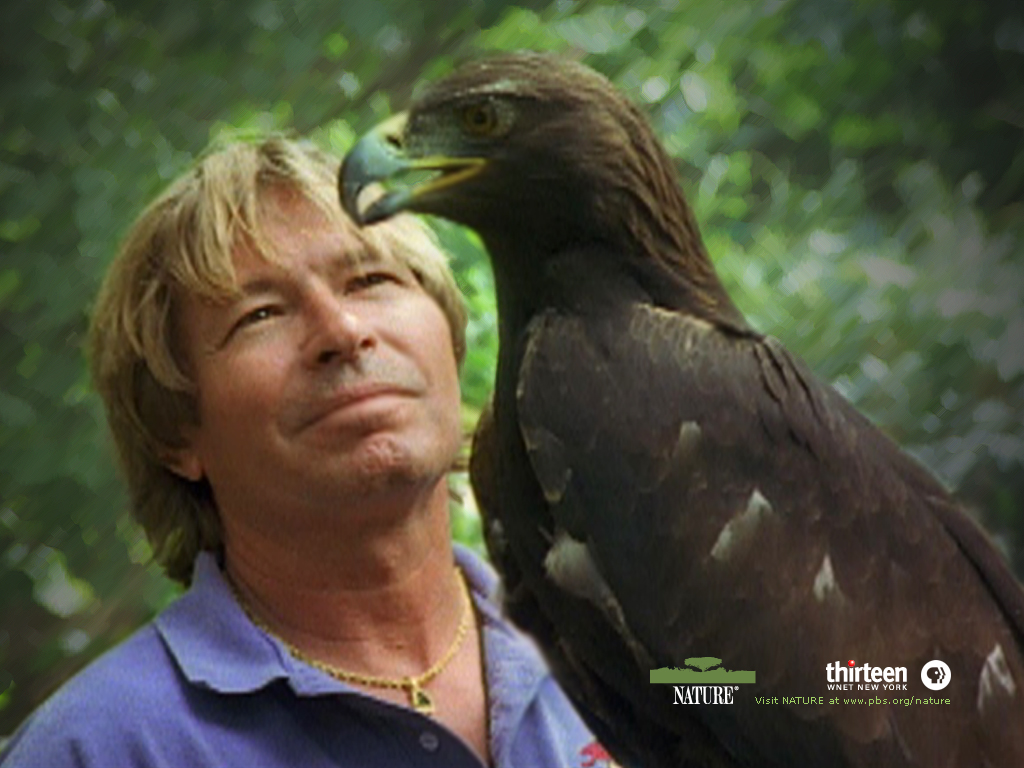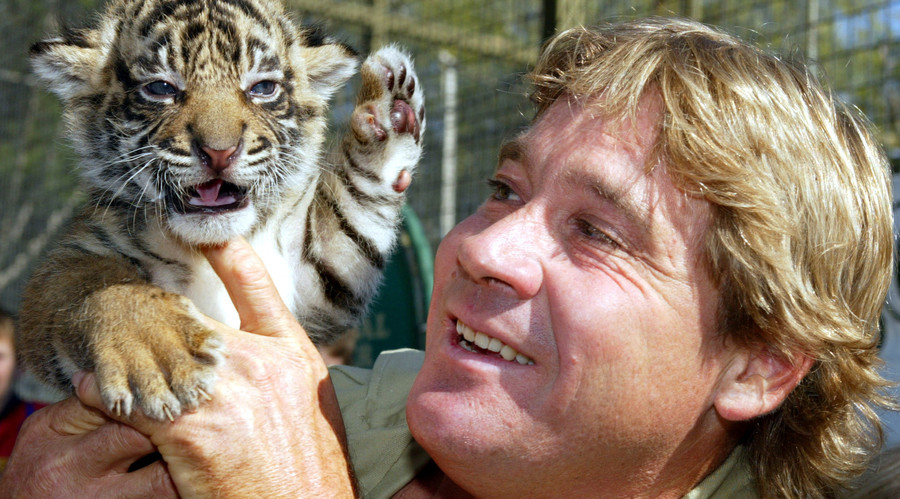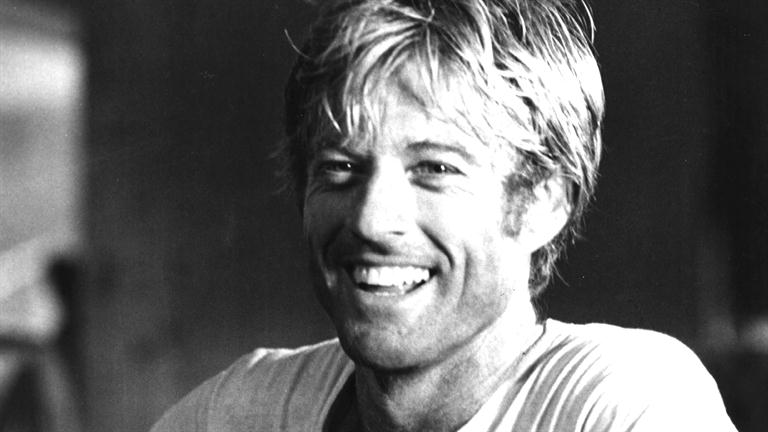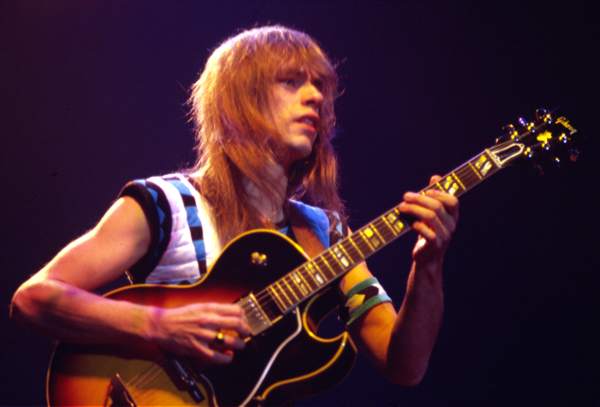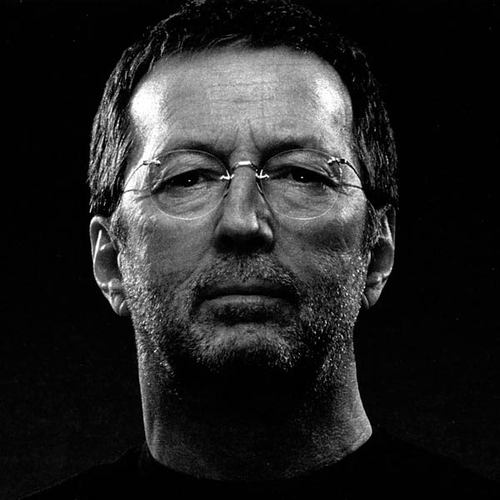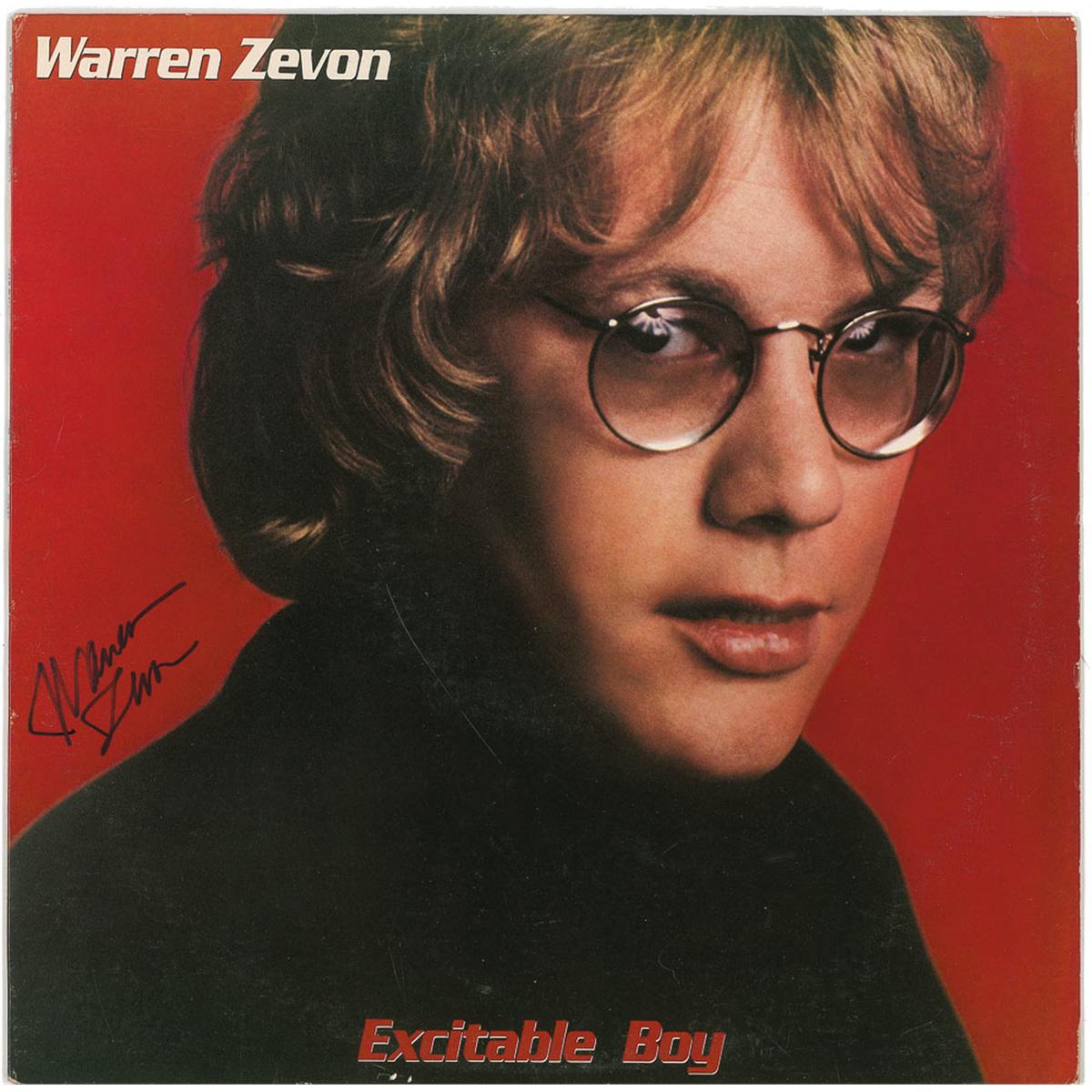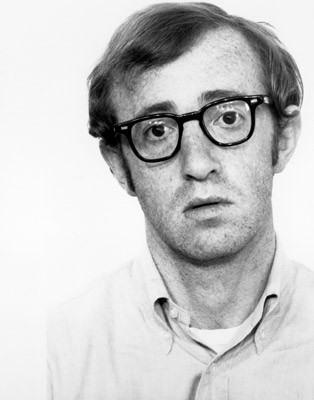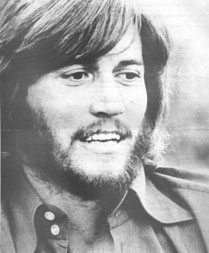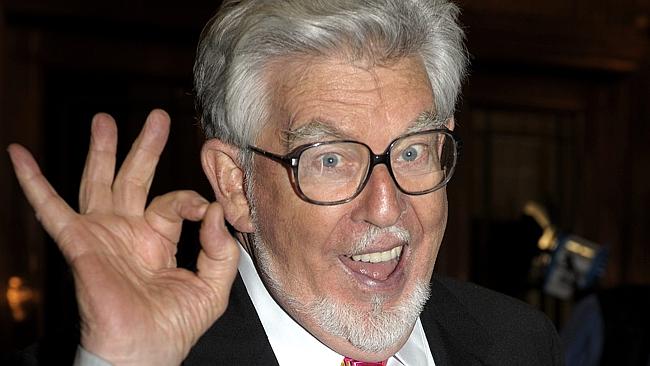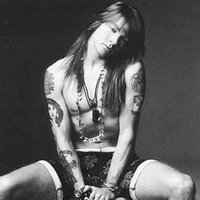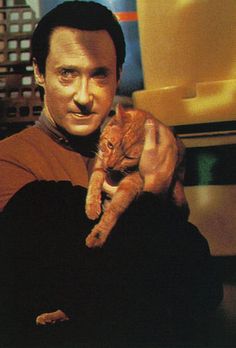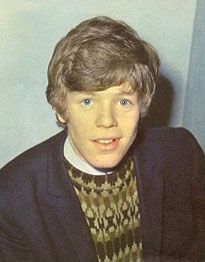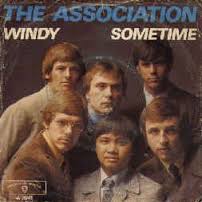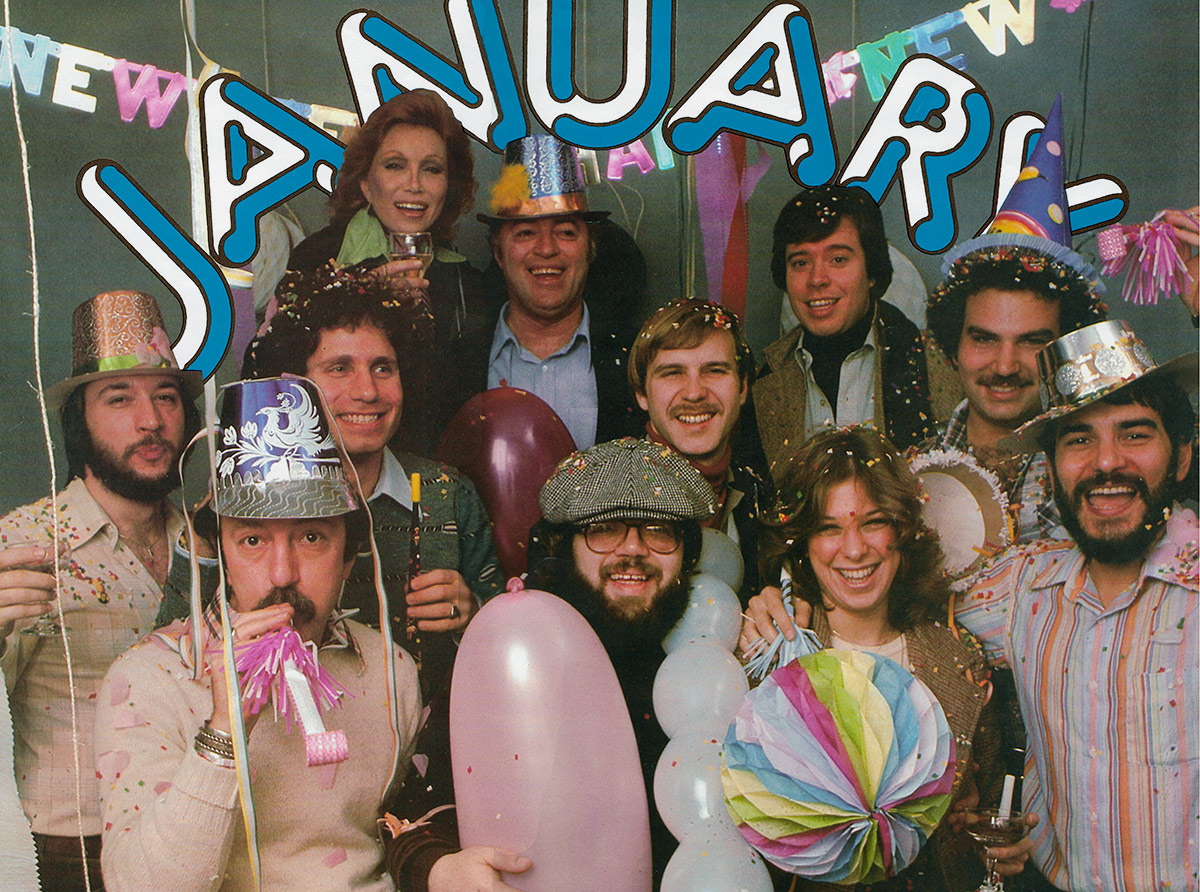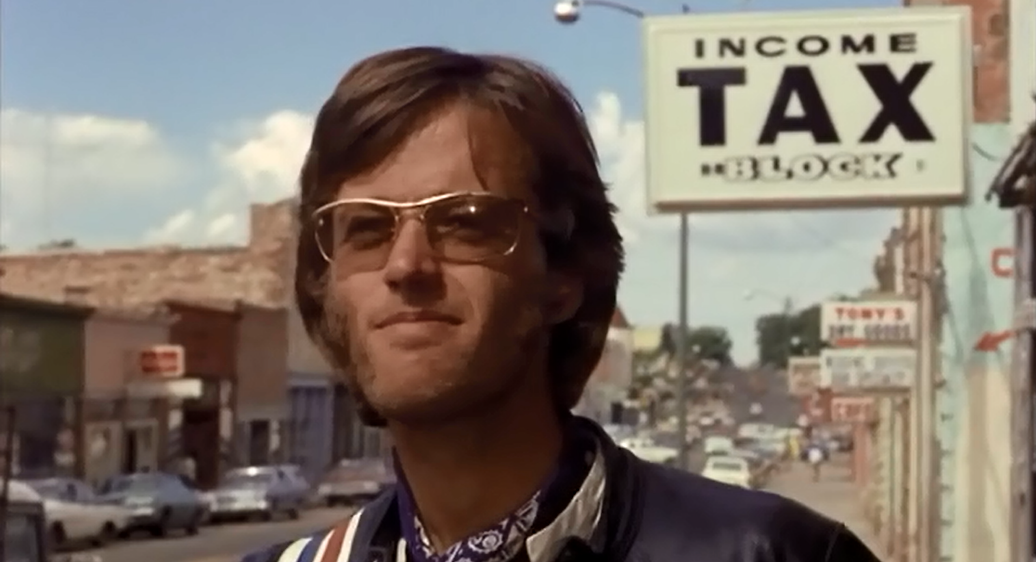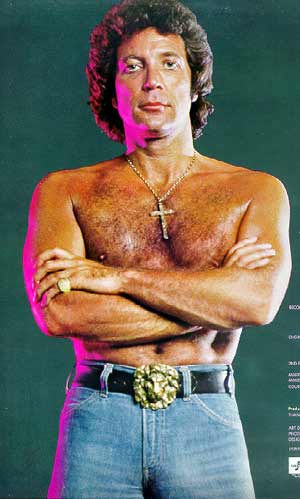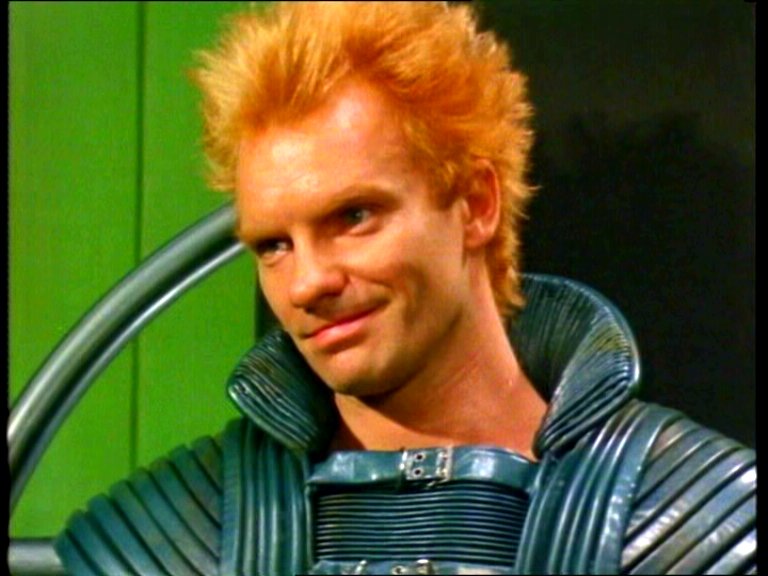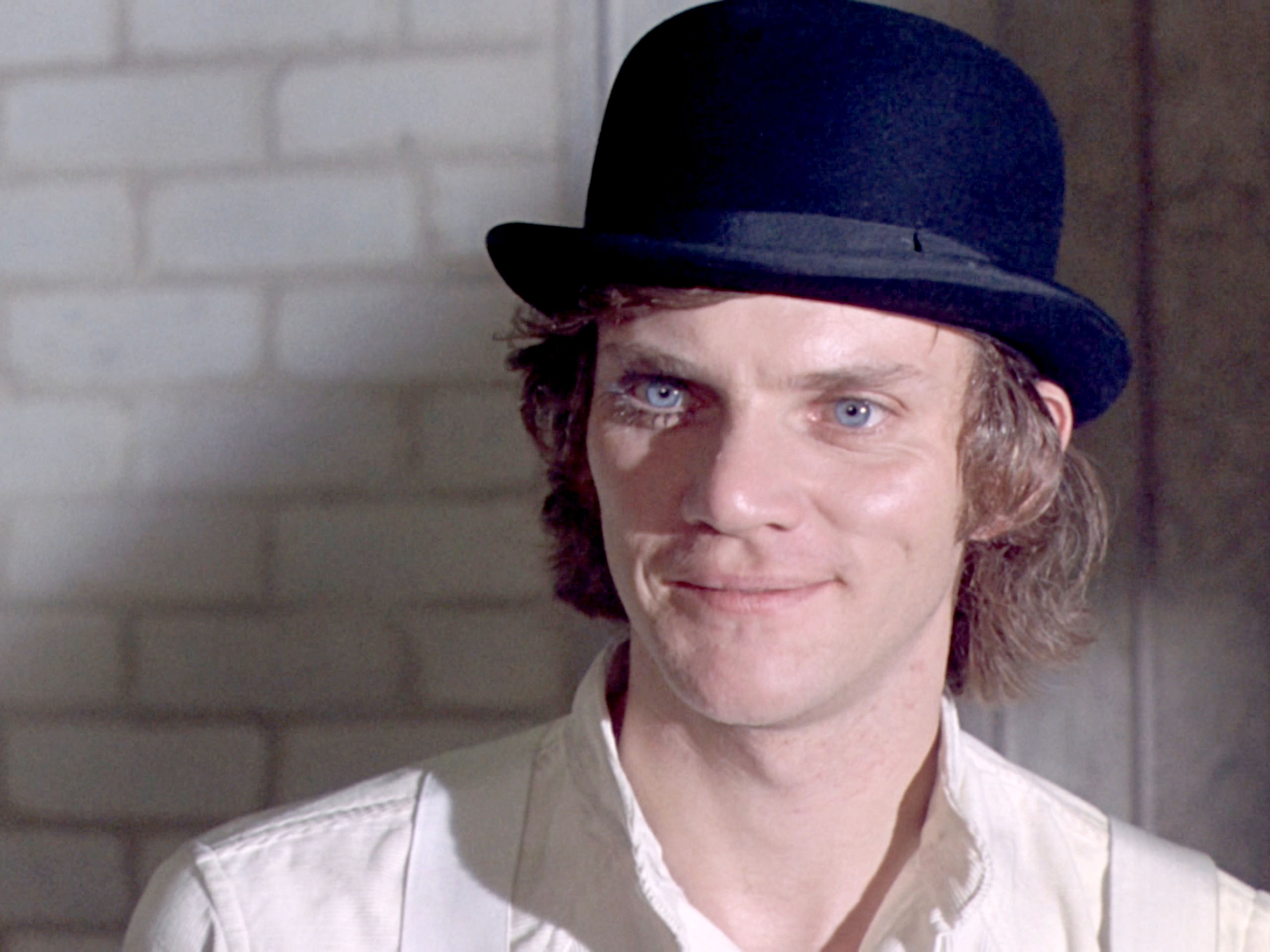 Shout out here for a favorite film of mine, "Time After Time" with Malcolm McDowell. Great Science Fiction Thriller in which HG Wells tracks down Jack The Ripper in "a time machine of my own design." Skip the trailer and see the film. Just great stuff.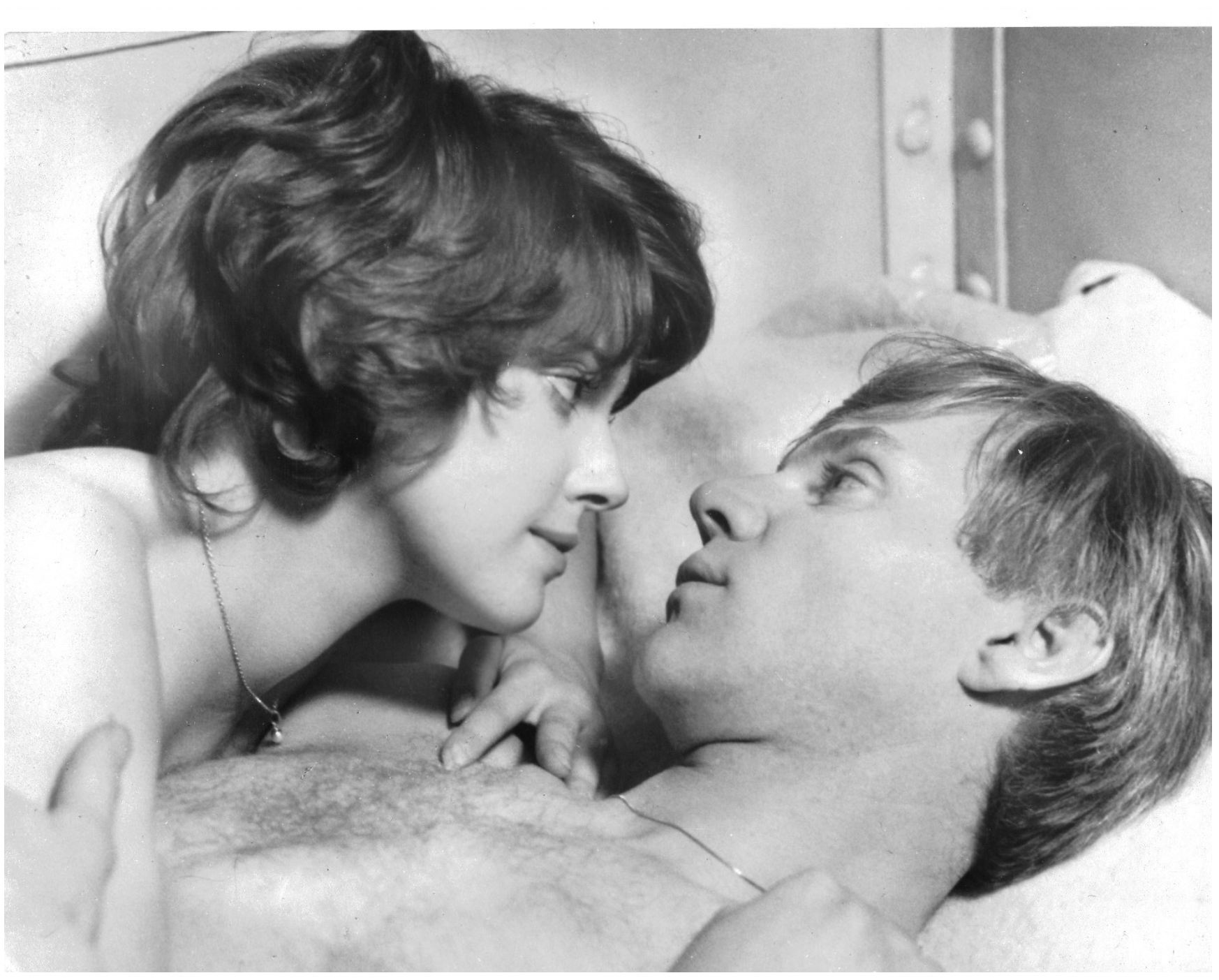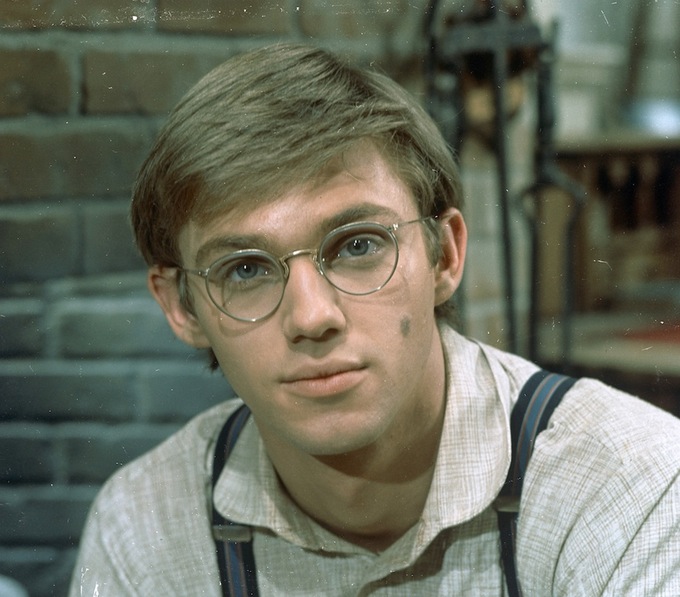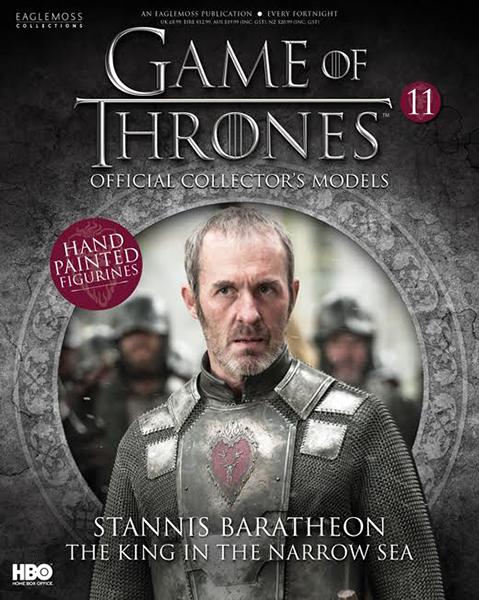 Also, the episode after Stannis Baratheon dies shows Ron looking like Ron in one of the opening scenes with a group of soldiers sitting down. If Ron has done something he'll put his mark on it in someway. Like Hitchcock with his walk-on cameos. In "10 Cloverfield Lane", a very fine film, John Goodman gives us a coy smile when he says his name is…Howard! In a TV series the name of a cafe is belabored with a long story…the cafe was called Ron's. Ron wrote the song "Blame Canada" and shows up as a cartoon figure in it from the musical, "South Park: Bigger, Longer and Uncut" a favorite of mine.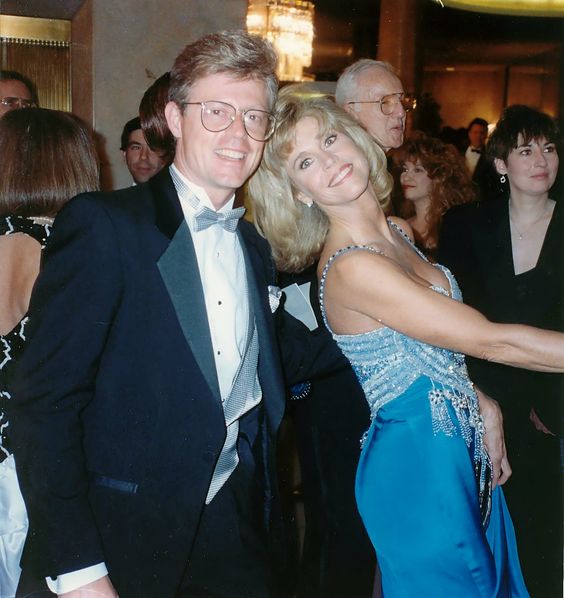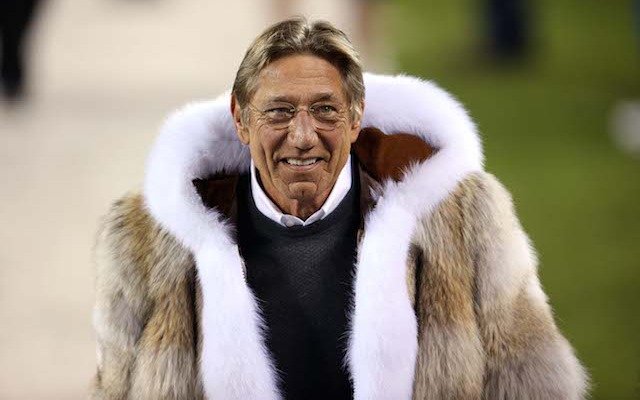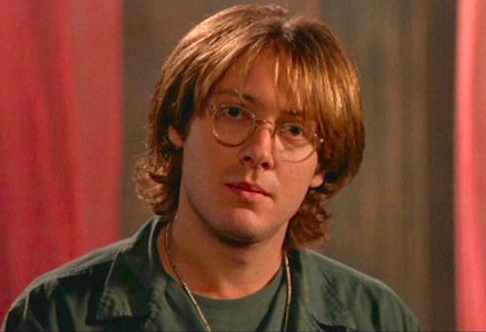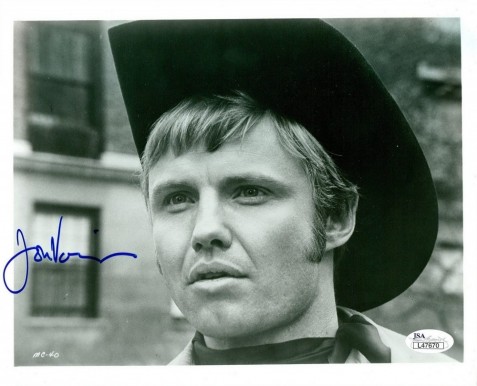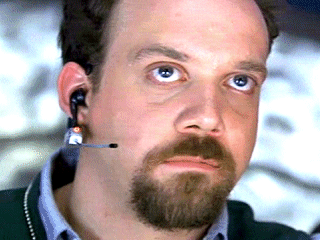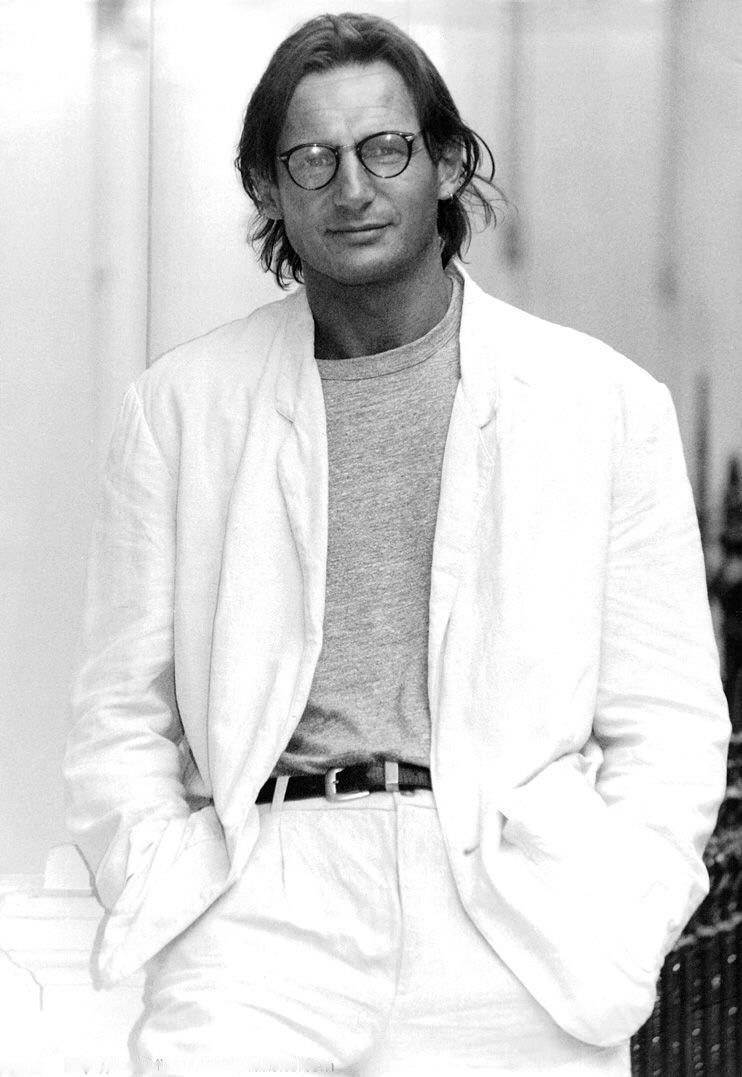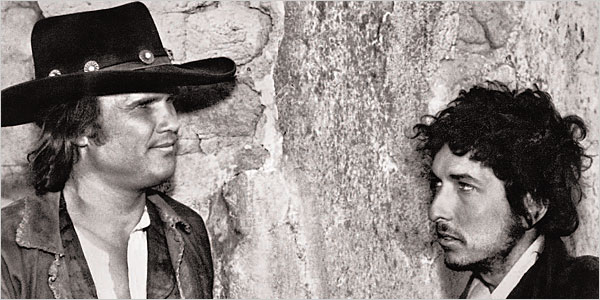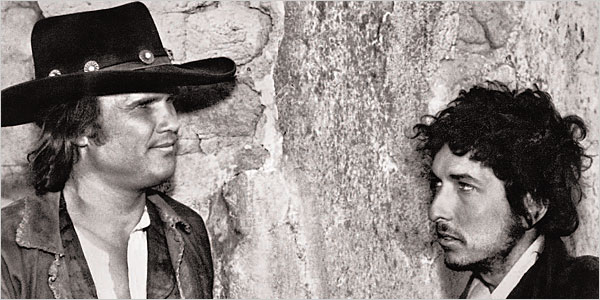 Very Tricky!!!! Notice I have both Kris Kristofferson and Bob Dylan as Ron Howard and I had convincing evidence for both! I pulled Dylan off this blog for a while to review and I'm convinced they're both Ron. I went to Youtube to watch what I could of he two of them in the film, though not the above scene where the above photo was taken.
In one of the shootouts, above, where we first meet Alias (Bob Dylan) you never see Dylan with Kristofferson up close together and they are using a body double for Dylan, it's far off so you wouldn't notice. Close ups of Dylan are typically one-shots of him. In the above photo, I can only guess at this time that's its a split screen or a convincing body double for Kristofferson. Dylan is made to look shorter, no big deal there. I got stuck here for a while but I'll stay with this until I get info one way or the other.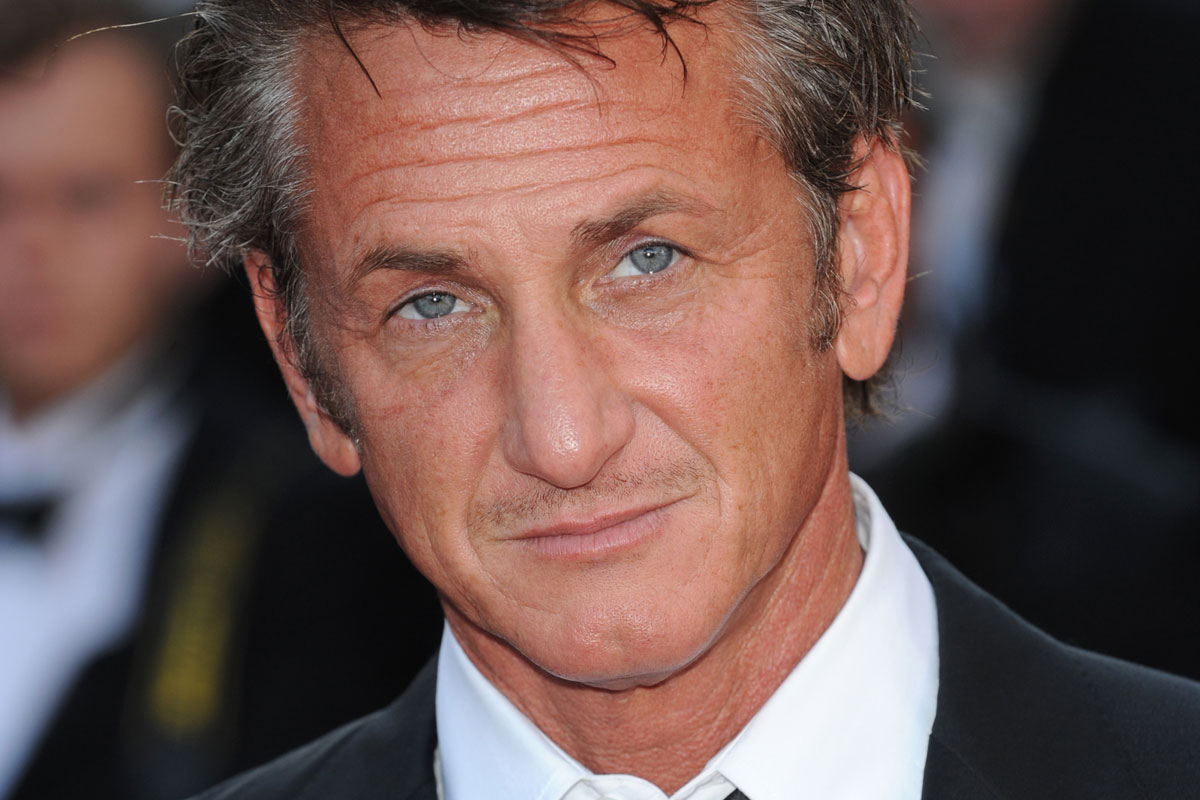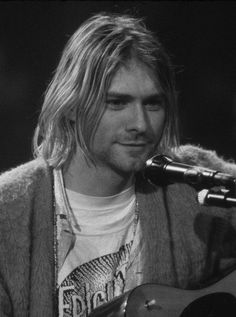 Kurt does a cover of "The Man Who Sold The World" a terrific song written and performed by David Bowie aka Ron Howard. Good clues if you find one major band doing a cover of another major band or singer. Usually means there's a crossover with a member or the singers are the same person. Another example is Ol' 55 the Tom Waits tune is done by the Eagles. Ron has to be in the Eagles and I'll look for him when I get a chance.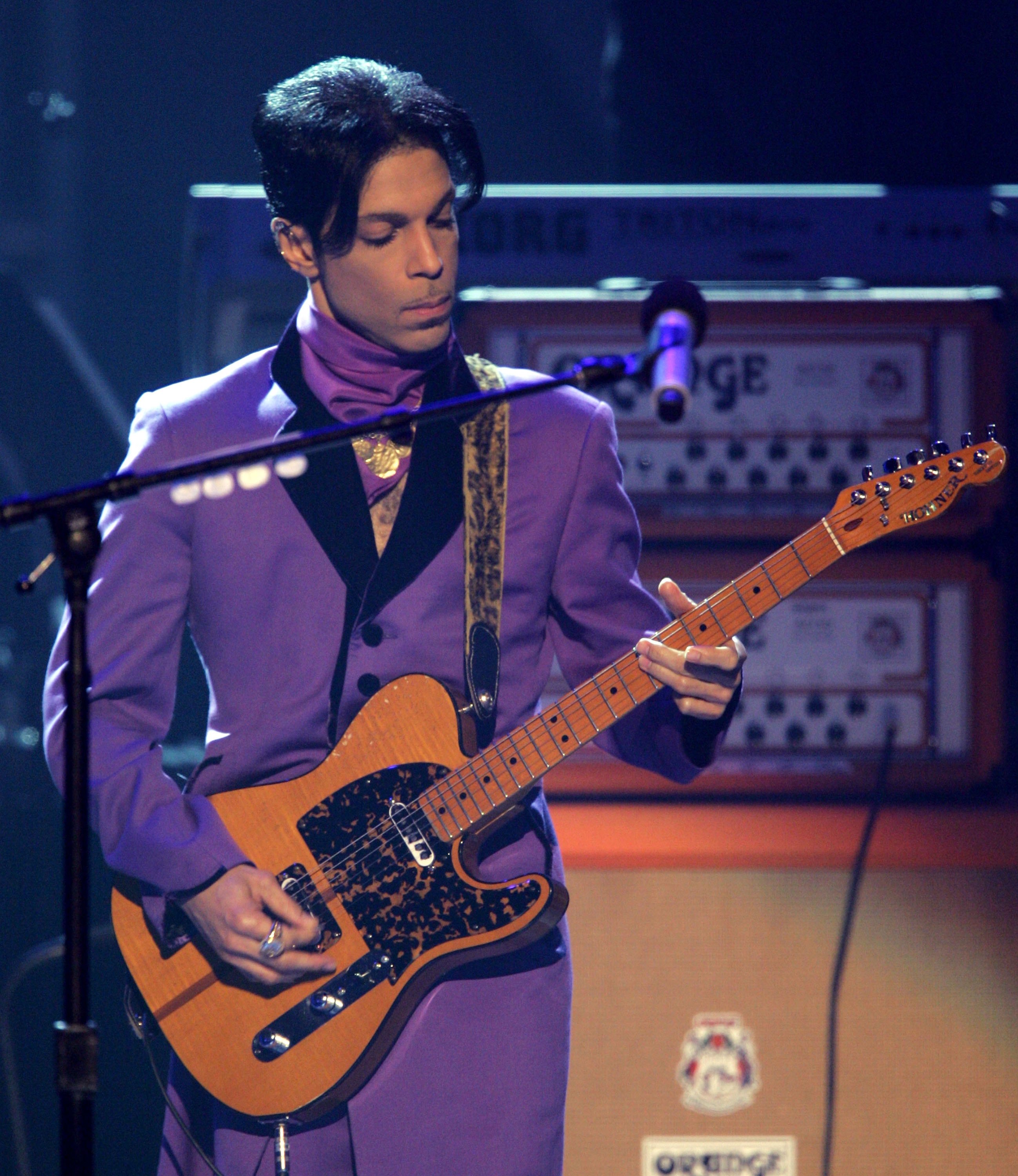 Prince, Tom Petty, Steve Winwood, Jeff Lynne and others — "While My Guitar Gently Weeps" You have some of the Traveling Wilburys here, notice Bob Dylan isn't in this band. That would be possible but technically difficult as Ron is both Prince and Bob Dylan. I know…but that's just the way it is. Also, Prince like David Bowie (Ron) is pure theater…you can't take eyes off them when they're on stage.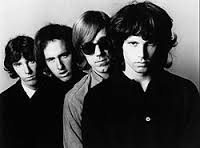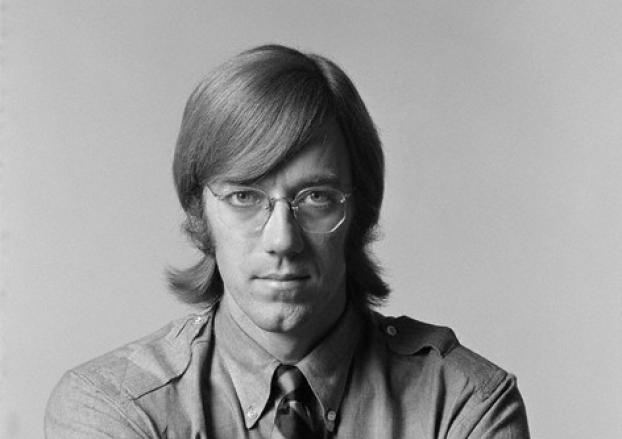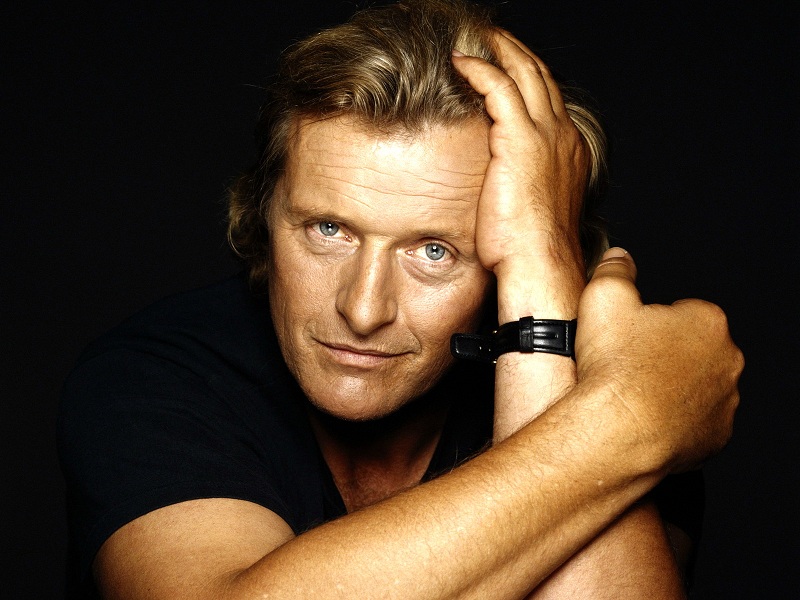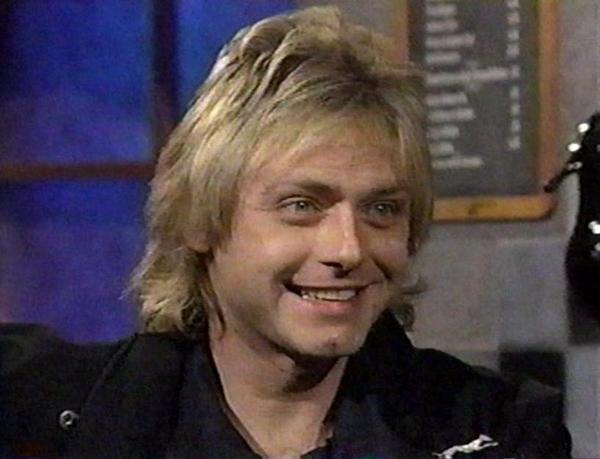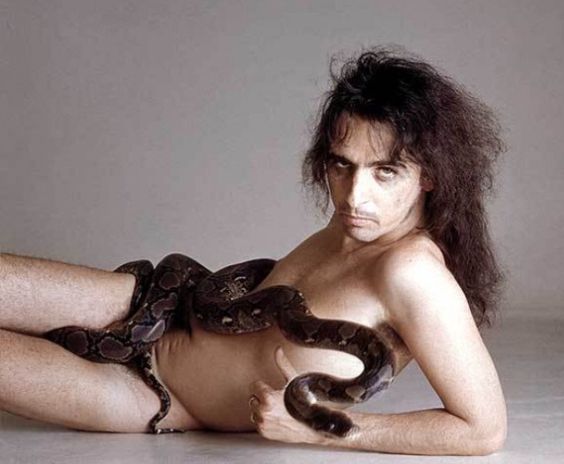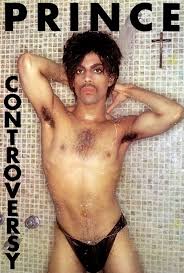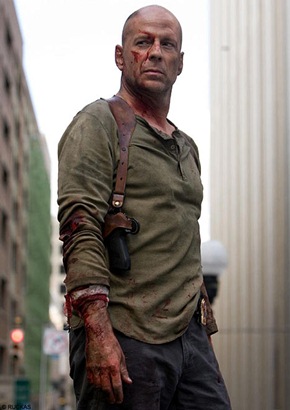 Here I ran into a problem. I knew Ron was in Pink Floyd but not which member. Ron has injuries to both forearms. Here was the problem. Here's Ron as Tom Jones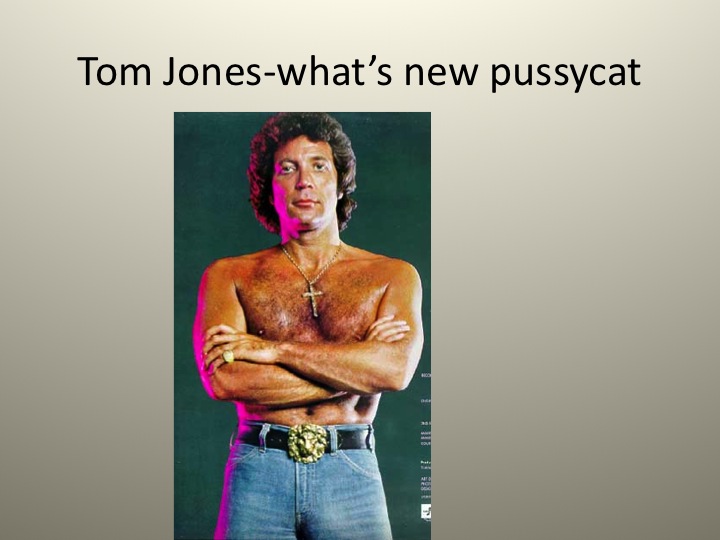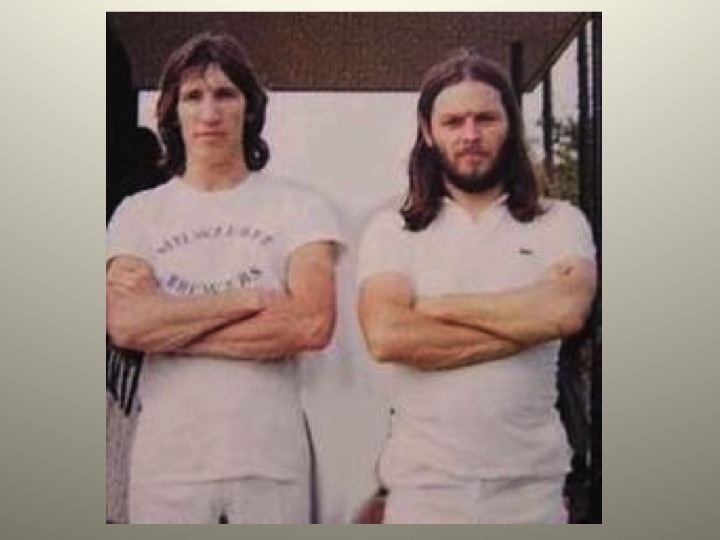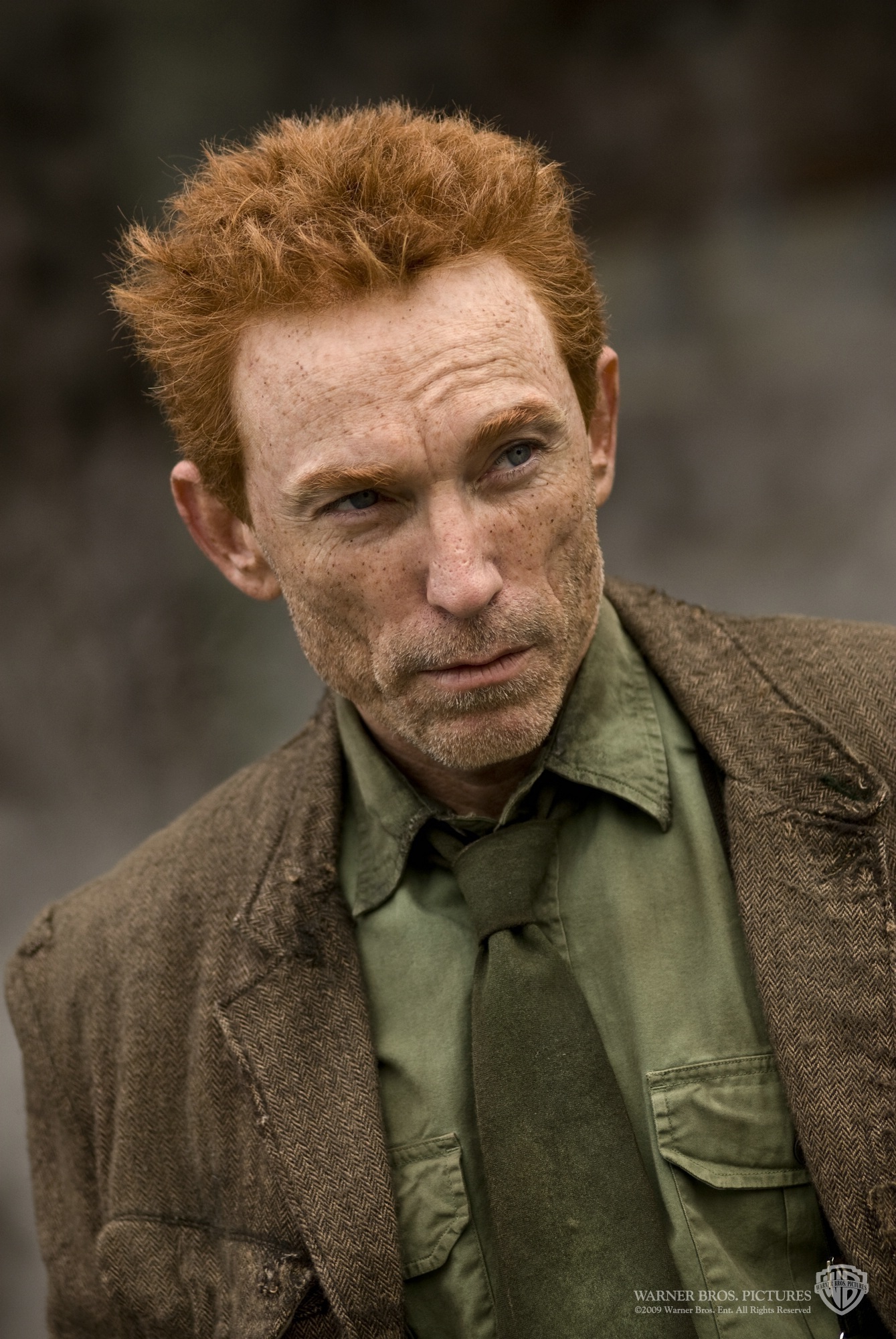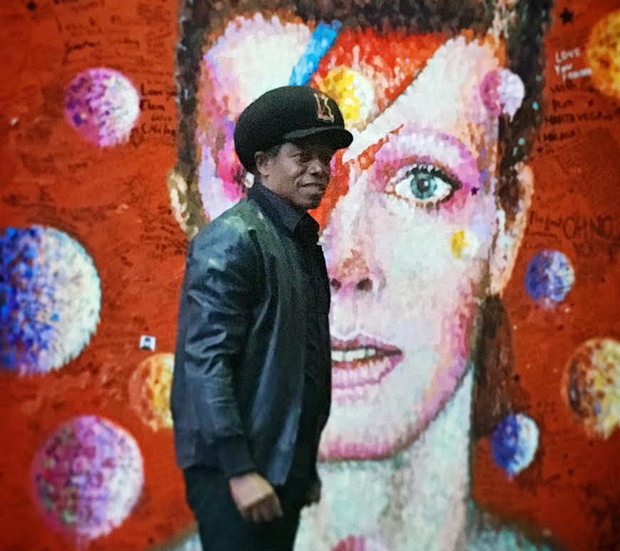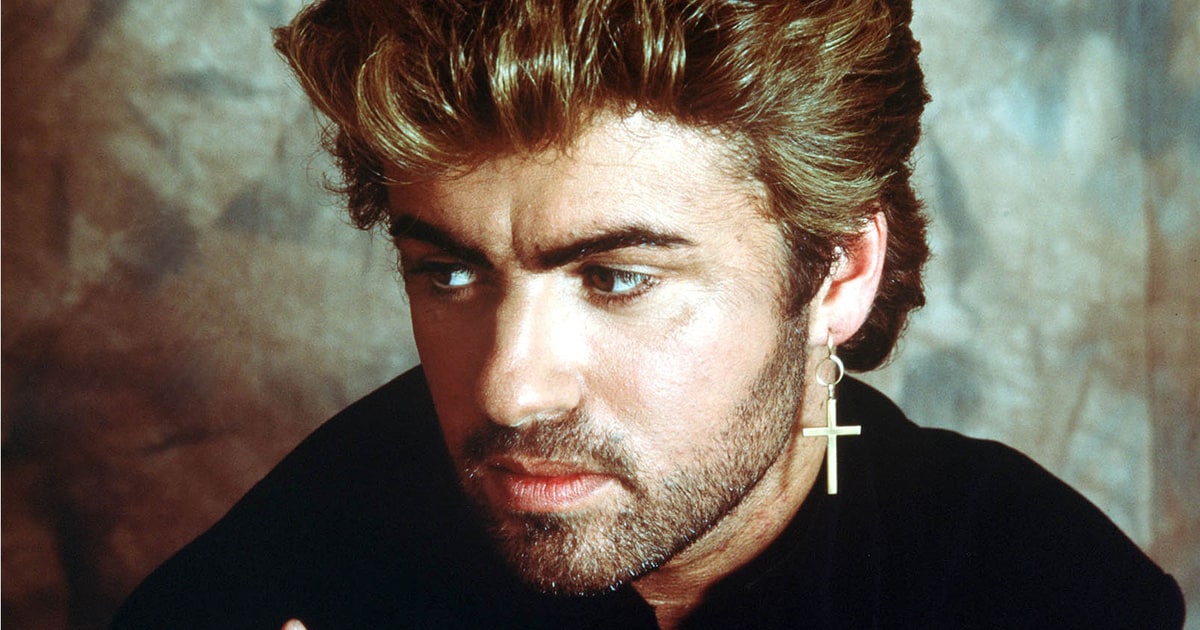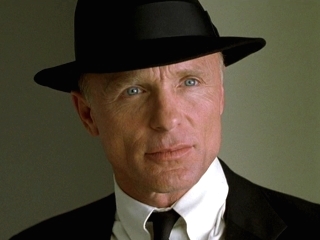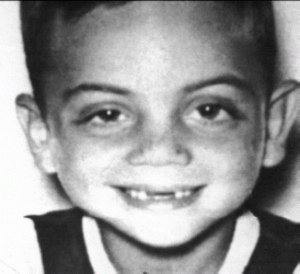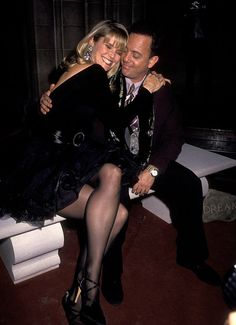 However any time is a good time to put up a picture of Billy Joel so we can admire Christie! These two are a very beautiful couple and I went steady with a magazine that had Christie in it for about a year!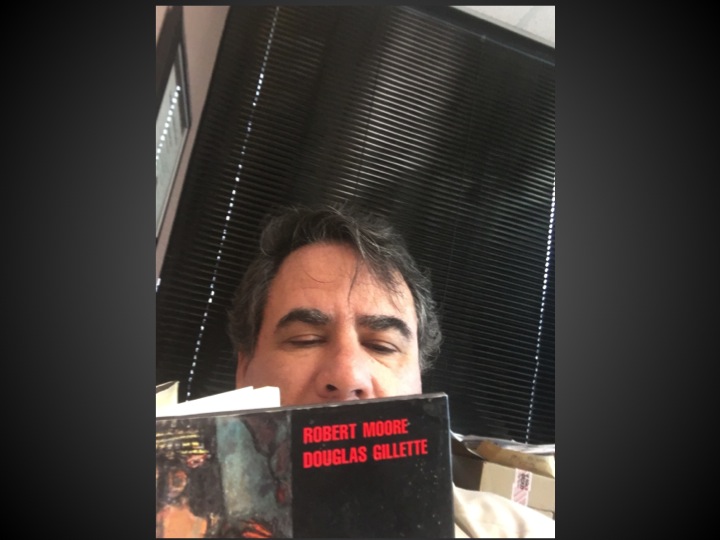 On the serious side, Ron Howard is probably the most prolific song writer in the history of mankind sometimes writing up to 2 dozens songs in one day for either one of his bands or for friends and family. He can write any genre of music and loves them all! He has written several songs for Billie Joel including: Angry Young Man, We Didn't Start the Fire and Our Italian Restaurant. Hold on Let's put up another picture of Christie…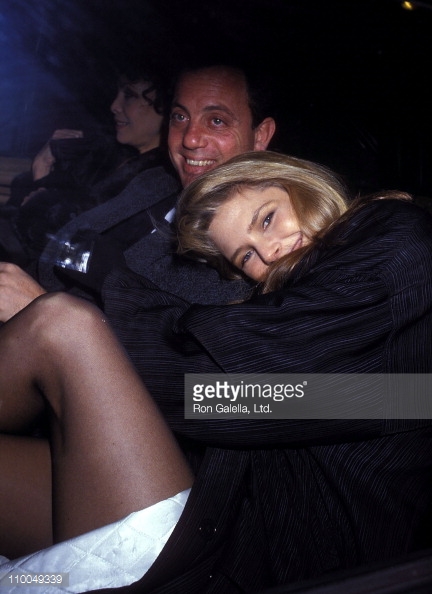 My understanding is Christie and Billy are back together and Christie lights up like a Christmas tree whenever he's around.
As I began to understand Ron Howard's music and complexity I studied some of his songs and realized that they were some of my favorites and had complexity of language and thought. He also incorporates historical events in the songs. For example: He wrote "The Rocky Horror Show." I wondered at the time who could write and song with the words, "The sword of Damocles hangs over my head", the same guy who incorporated the words, "Children of thalidomide," into "We Didn't Start the Fire." He writes historical songs and wrote Al Stewart's "The Road to Moscow." I'm working on whether he is in fact Al Stewart (he is). If he is he becomes a couple other significant people. He also wrote Viva La Vida about Napoleon. He wrote much of Les Miz. He wrote much or most of: Cats, Hamilton, Hair, Les Miz and parts of West Ron loves history and likes to sing about it.
FYI I've been a big fan of Billy Joel since Piano Man and laughed, listened and suffered through "Cold Spring Harbor" which I got out of a Bargain Bin because it was recorded 10% too fast and Billy Joel sounds like Micky Joel!! It's a great album when it's slowed down and we listened to it fast anyway because we loved Billy and it's all we had. Billy played frisbee with his copy of it.
I'm going out on a bit of limb here and say Ron Howard is Al Stewart…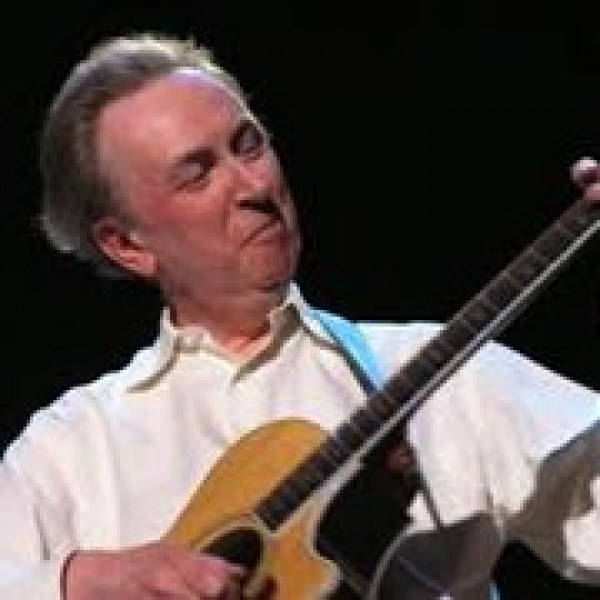 Like I said, I'm going out on a bit of limb here and say Ron Howard is Al Stewart. I can't imagine anyone else doing the songs of Al Stewart other than Ron himself. Lot's of history and no one loves history more than Ron. What's the significance here? Al Stewart looks remarkably like…Eric Idle of Monty Python fame and I believe Ron is both of these people and he is!!!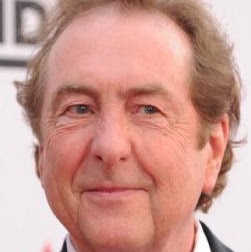 This is a pretty big deal. Monty Python is regarded as one of the great comedy troupes of all time. We were fortunate enough to see it on PBS uncut! Still greatly revered and I don't do it enough justice here. This is a big deal. What nailed this down for me? The following two photos…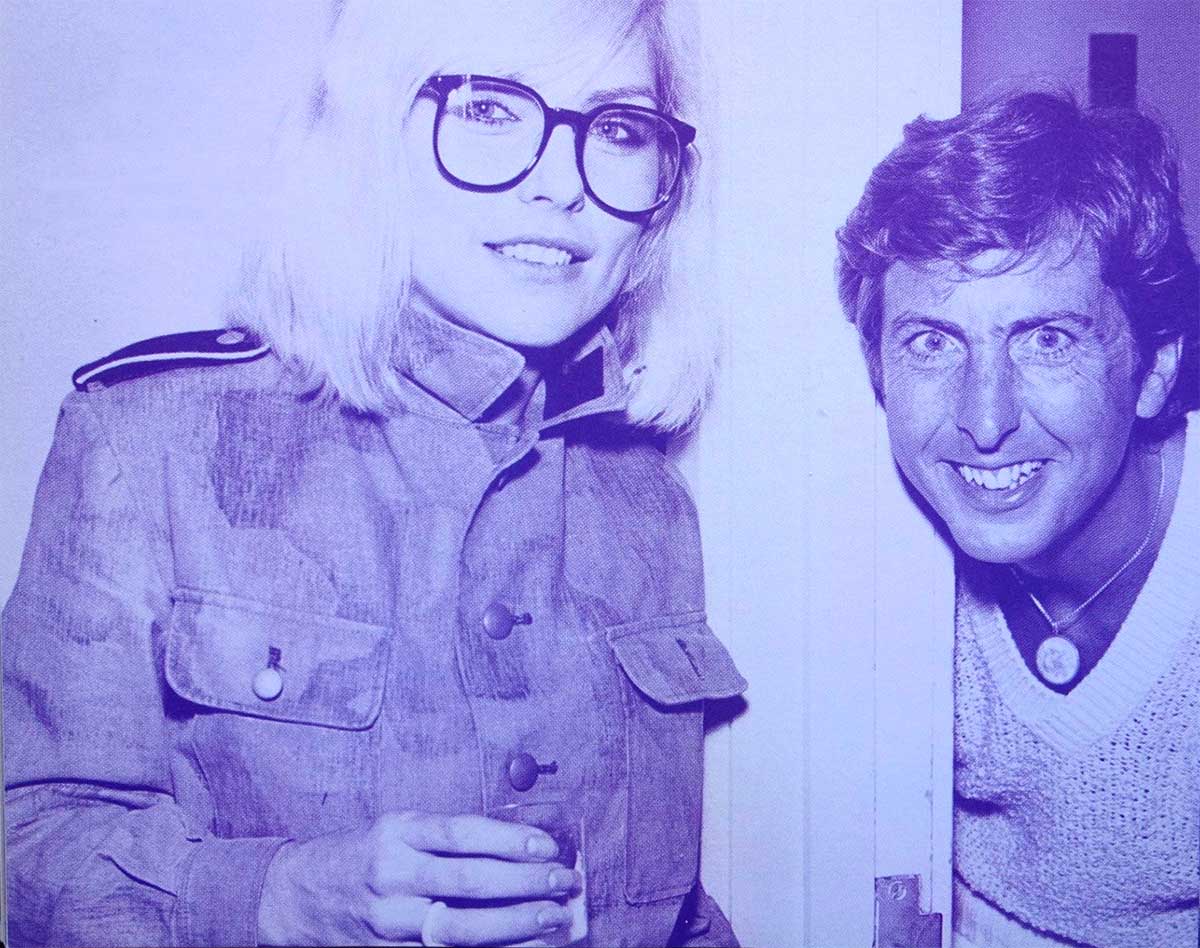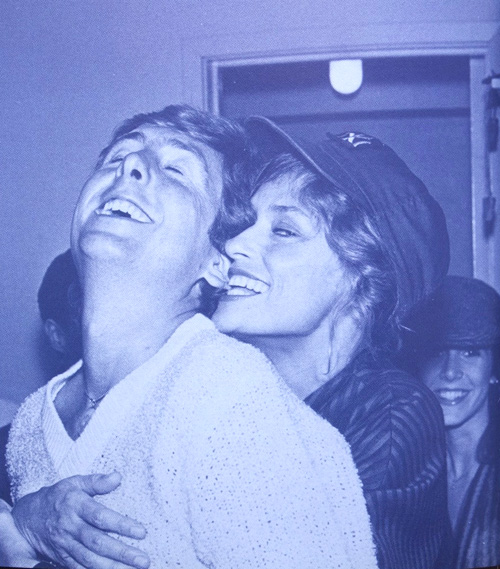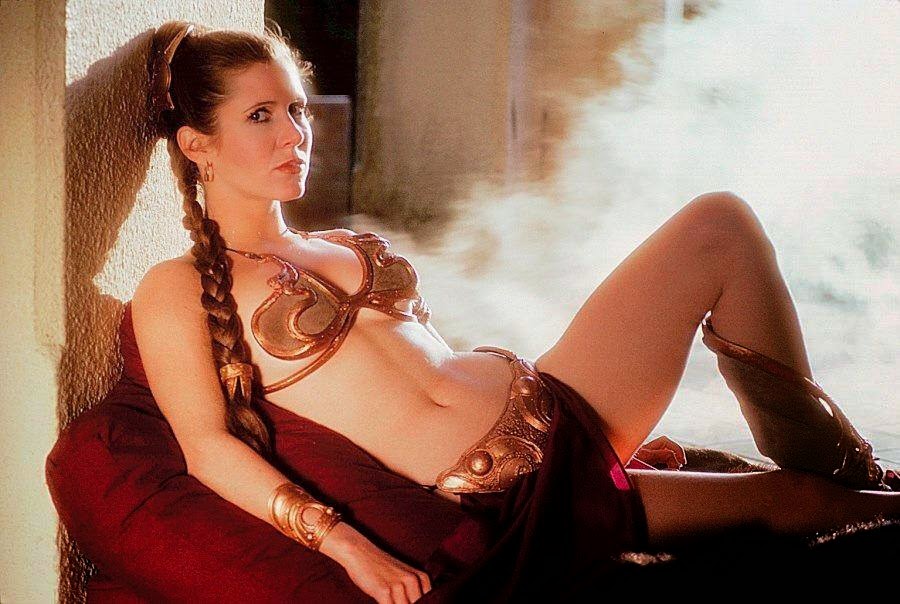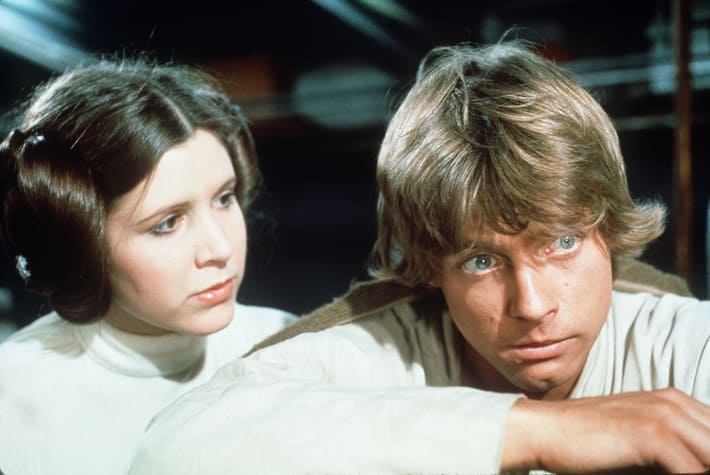 Shout out for one of my favorite comedies…"Nuns on the Run" Eric Idle and Robbie Coltrane.
Side story…I saw Eric Idle in a movie theatre in Greenwich Village probably in the mid to late 70's. He was in town hosting Saturday Night Live…he was with a friend. My friends and I went to see the double feature…"Where's Poppa?" with George Segal and Ruth Gordon (big fan of both) and "Lord Love a Duck" with Roddy McDowell (big fan). I had seen both films before and was disappointed that Erik and his friend didn't stay for "Lord Love a Duck" which I really liked as an obscure, quirky Hesse Demianesque comedy updated for the seventies. I don't think too many people have even heard of the film.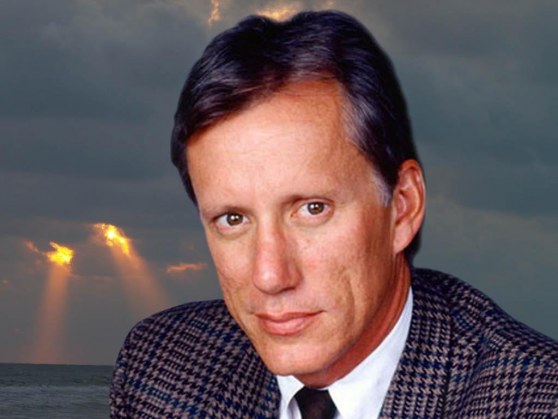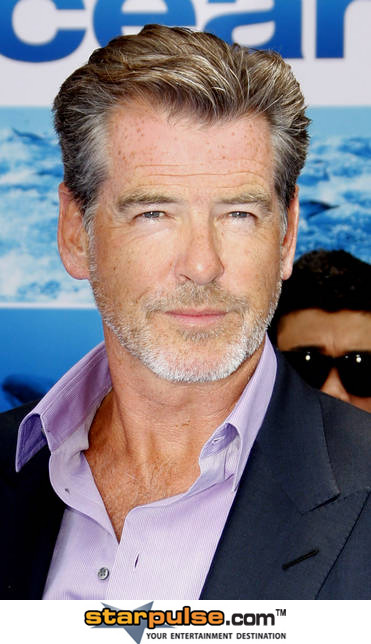 Quiz of the day… Ron Howard played James Bond as Pierce Brosnan. He played him at least one other time; as who and in what film and how many times has that Ian Fleming story been done?  Good luck! See below for a third time he played the role.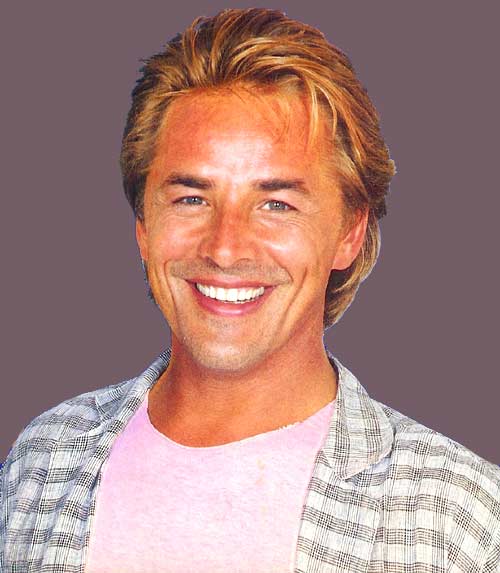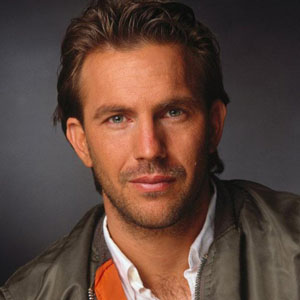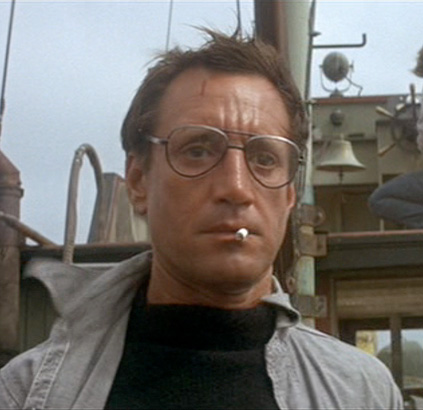 Ron asked me once what my favorite film was. I told him "Jaws" and he left the room sort of unhappy. I was either too honest or not smart enough to pick one of his films. I think he probably directed several of the post "Jaws-1" films but he has a love hate relationship with Spielberg who did the first one and he starred in as Roy Scheider. If you bring up Spielberg's name to Ron you do it at your own risk. Ron directed at least one Jurassic film, Jurassic World, probably more but Spielberg did the first one and it was ground breaking and simply can't be beat. Come to think of it…Ron was in that film too as Sam Neill…. hmm… something is happening here but you don't know what it is.
Ron puts out a great deal of product in all entertainment venues and he admits it's hard sometimes to craft the kind of film he would like to. Remember, in the song, "I'm The Man" by Joe Jackson aka Ron Howard, he sings, "I got a giant rubber shark and it really makes the mark" I believe this is related to his work with the Jaws films.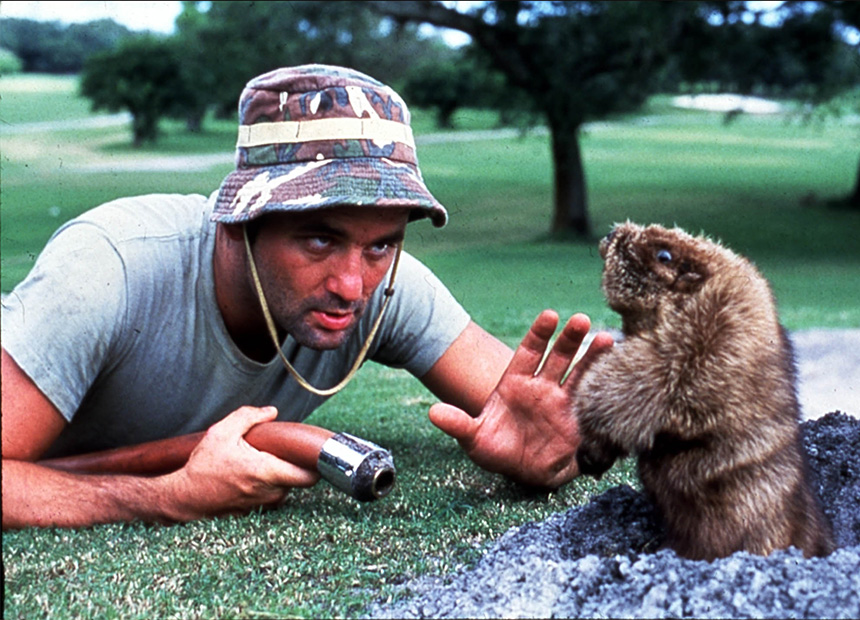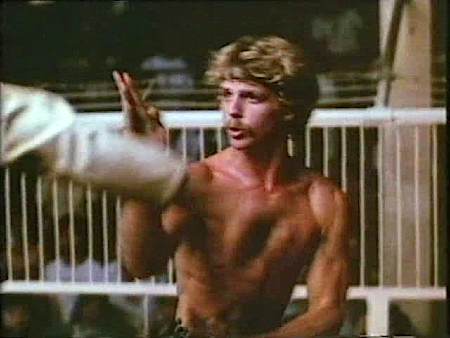 This is a terrific photo as it shows a lot of the scars and displaced muscle tissue. Ron is an accomplished martial artist.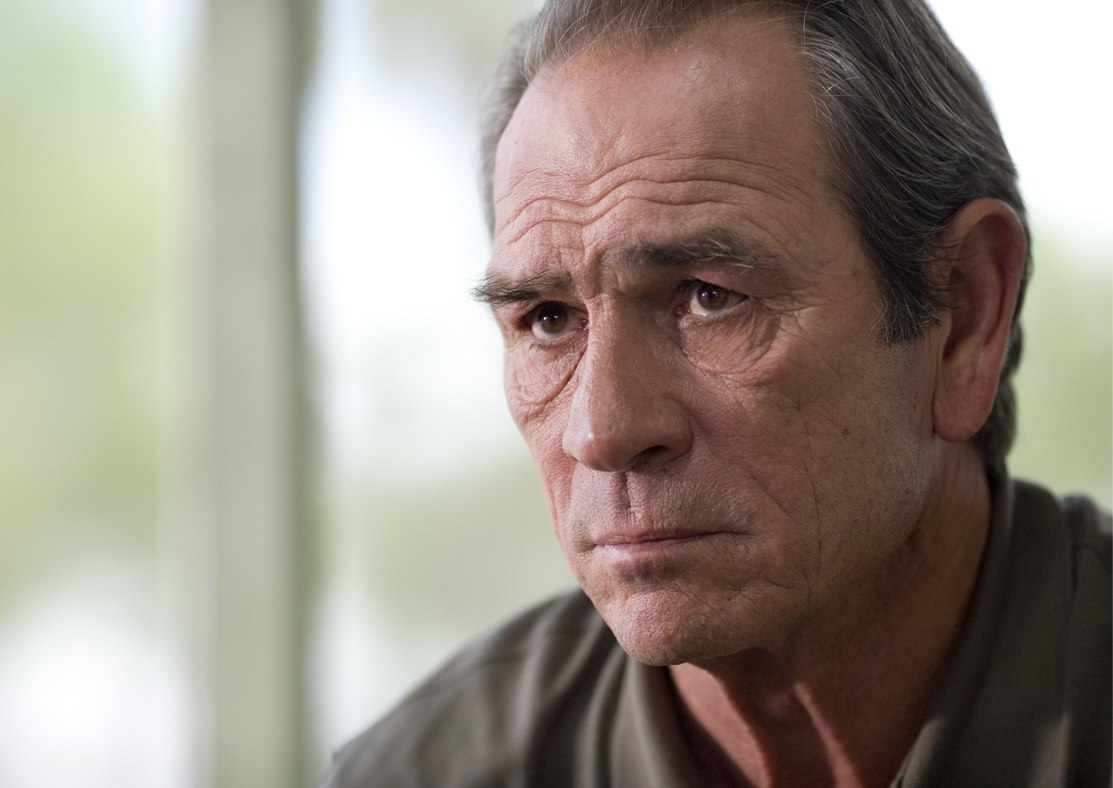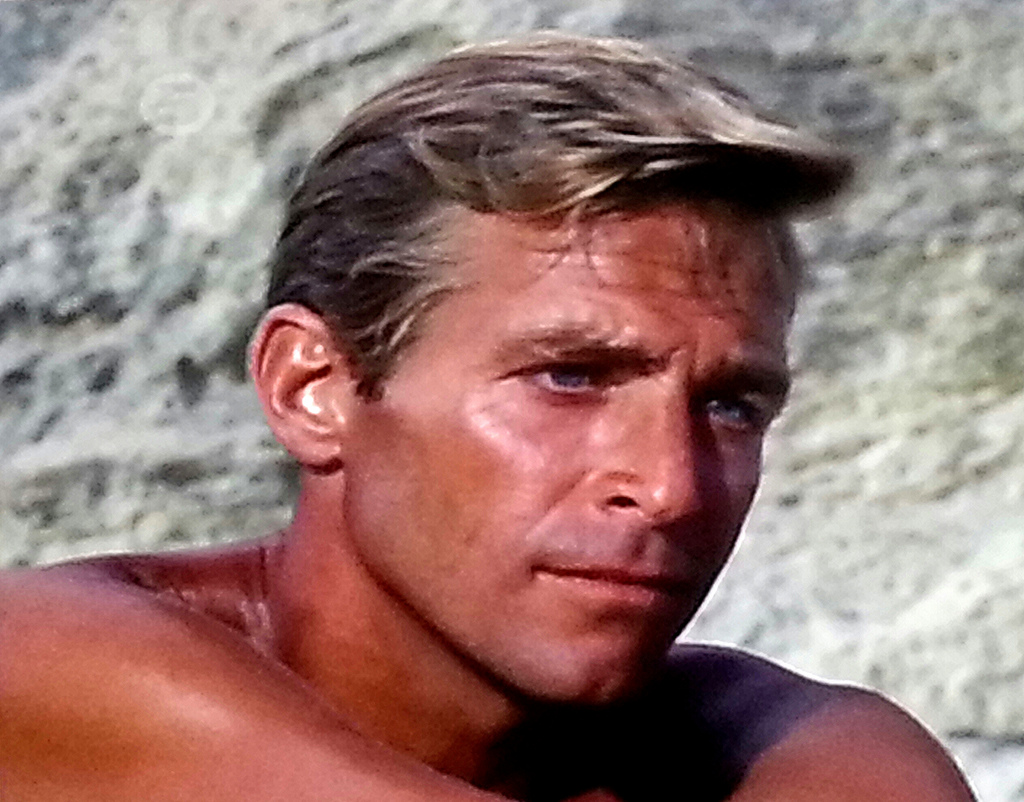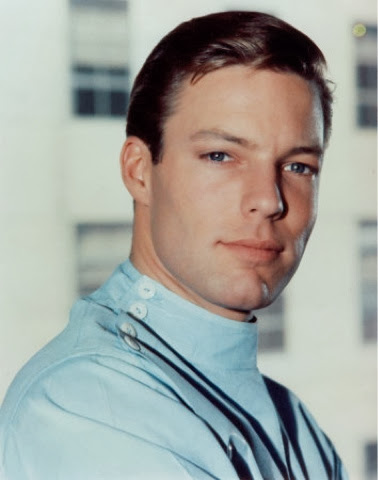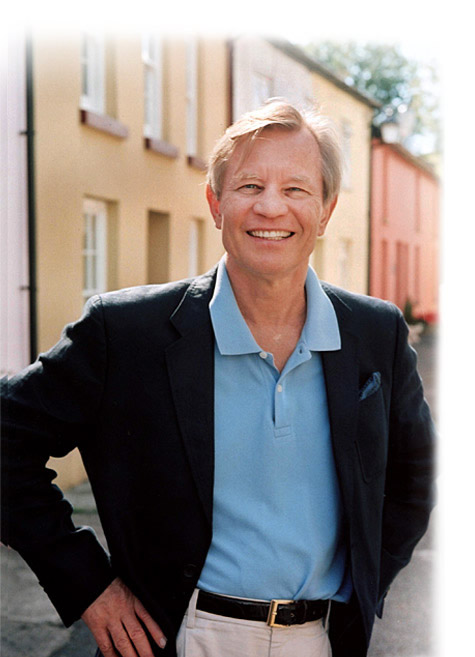 In truth I always had a hard time telling the last three guys apart…with good reason!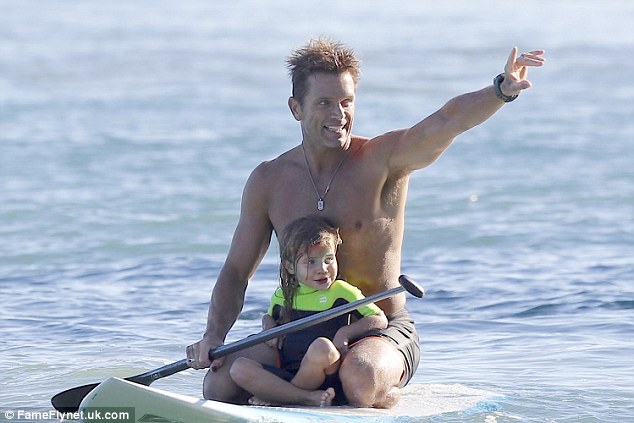 I got stuck on this guy, David Chokachi, last night looking for Ron as someone else. David looked kind of young to be Ron but there were way too many similarities between he and Ron, and the little girl could pass for a Howard daughter. I posted David on this blog and was told that it was not Ron so I took it down. It's kind of like a treasure hunt looking for Ron. However, when Ron saw it a minute later he said it was correct and to put it back up. He had to tell me twice because I couldn't believe it but he was clear on it and said it was his son. Few people were aware that David Chokachi was Ron Howard's son. One of Ron's daughters had figured it out but not most of Ron's other children. Ron's parents knew. David knew but this was kept quiet. Ron kept an eye on him as he does with all his children.
A call went out to David from Ron after I posted him to come over to the "Howard Ranch" for a huge spontaneous "Welcome to the Family" celebration where everyone met one of the newest and oldest members of the Howard family. It was truly joyous and a lot of fun: With brothers and sisters meeting for the first time as such, as well as cousins and aunts and uncles, new grandparents, grandchildren, great grand parents and great grand children! They might have all met at some point or at least known of each other but not like this! This was a "can't be beat" celebration for a can't be beat reason! It was wonderful watching as David was greeted at the door and started shaking hands with people. One of the first people he walked over to was Paige Howard who was seated and he shook hands with her, seemingly meeting for the first time and surely meeting for the first time as brother and sister. This was really beautiful. David is a really beautiful and warm person. He's very personable and has tremendous poise and is a natural with people. He seems like someone who would just be great to hang around with.
One of the big clues I had finding David Chokachi as a Howard has to do with David having a similar constellation of scars and injuries to both Ron and to Ron's father, Rance, who was Frank Sinatra. Ron's mom was Patsy Cline amongst other people. Both are still alive and held in the highest regard as the family elders and advisors to Ron and the rest of the family. Ron, David and Rance (and other family members) all have injuries consistent with a motorcycle accident or possibly some other MVA.
The little girl on the surfboard, Brit Madison, sealed the deal. The girl sat comfortable on the surfboard nestled between her dad's legs. All the beauty of a Howard daughter, with all the confidence and attitude of a Howard girl, with the closeness and warmth of her dad, engaging in the somewhat edgy sport of paddle surfing together. The photo is virtually 100% pure Howard and I studied it for a while. If they weren't Howards they should have been.
I have an expression about the Howard's that I normally keep to myself but I'll reveal it here in context, "You can't be a Howard without a tracheotomy." David fits the bill. Welcome to the family David!. You too Brit!
So I did a little research today (2/10/17) and checked some dates. Ron Howard was supposedly born March 1, 1954 (63 years old). It's possible he's a little older than that, it's been my impression anyway. David Chokachi was supposedly born January 16, 1968 (49 years old). Taking these dates as close approximations Ron would have had David when he was 14 and gotten someone pregnant at age 13. This would make David, Ron's first born child. Makes things sort of interesting. Cheryl does not appear to be the mother but it's not out of the question, the question remains…who is the mother? Boggles the mind!
https://sympathy.legacy.com/en-us/printed-obituary-guestbook/gallery/pm35/p127977649
Feb 11, 2017: Some days the internet just does not provide you enough direct information and you have to make inferences. I had a couple of theoretical lines to discern who is David Chokachi's mother aka Ron's lover. Just because Ron was somewhere between 13 and 16 doesn't mean his lover was but that's a pretty good bet. I went to look for David's parents.
David's birth name is David Coombs Al-Chokhachy. His mother is a woman named Carolyn Coombs David is the son of Carolyn (Coombs) and Modhaffer Khalaf Al-Chokhachy. His father was born in Kadhimain, Iraq, and moved to the U.S. when he was sixteen. His mother was born in the U.S., of English and Finnish descent.
This is his father's obituary: http://www.legacy.com/obituaries/bostonglobe/obituary.aspx?pid=127977649
With that being said I went to look for photos of either parent which turned out to be useless. I only used google and could have checked other search engines but it's rare to find something on another engine not in google. Here's where inferences come in: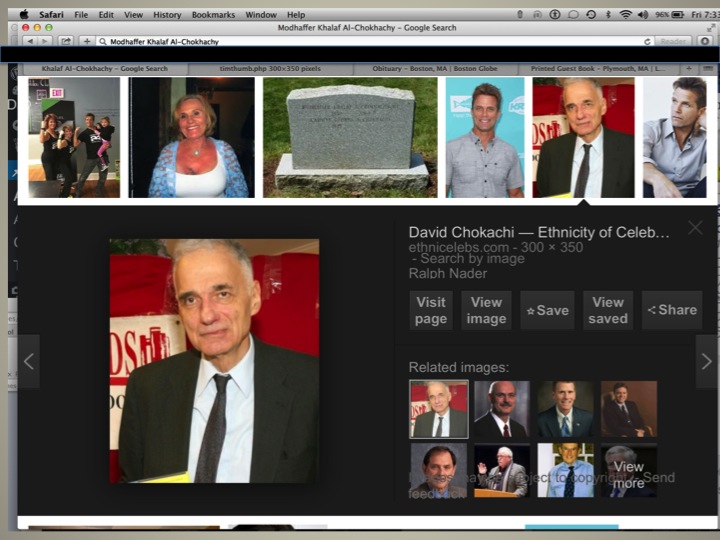 Here's part of what came up when I searched for David's father, "Khalaf Al-Chokhachy". On the top row is a picture of David with his wife and daughter and someone else, a woman I need to research, a headstone for his parents, David, Ralph Nader and David again. It behooves us to ask the question, "Why does Ralph Nader show up when you google Khalaf Al-Chokhachy? There has to be a reason. My best assessment was this was the man who raised David, remember the biodad is Ron Howard. Ralph Nader was born February 27, 1934 and is 82 years old. Ron Howard was born March 1, 1954 and is 62 years old. The headstone of Khalaf Al-Chokhachy shows him born in 1930 which makes more sense but still makes him pretty young to have a daughter who might Ron's lover. When we google Ralph Nader there's a woman who turns up named Jill Stein who would be a pretty good bet for Ron's lover and the mother of David.  I'm making some jumps here in my logic and left out a couple dead ends. Here's the problem…I spoke with Ralph Nader last night. Ron was kind enough to bring him over to The Ranch. Ralph was very concerned that I had uncovered all this information and was sure that I wasn't going to be around for too much longer because of it. It would in part be a reasonable assumption and in part some wishful thinking. He was reassured over the next few hours that it was unlikely that something untoward would happen  to me. There have been numerous attempts on my existence, so many in fact that it defies all reason. At this point I have certain protections in place which is a blessing because I don't have to be at a constant state of readiness all the time but my early warning system never comes down either.
Based on Ralph Nader's presentation and concerns about my well being,  Ralph appears to work for Disney, as does Ron, but at a lower management level. Ralph would have to be at a lower level than Ron because at this point Ron is CEO of Walt Disney Corporation for at least the last couple years. Also that Michael Eisner passed on a couple years ago. I don't believe Robert Iger is around anymore either who is supposedly the current CEO, but I wouldn't swear to it.
Back to Ralph Nader, Ralph had the kind of phrenetic nervous energy you see in many of the Disney executives. Fast paced with undertones of fear like it will all be over in a heartbeat if they're not on their best game. I believe he's mid level because I've been around for a while and he appeared to not know who I was and at the very least that I did some documentaries about Disney and had just about the last interaction with Walt himself a couple years ago.
I got to check out some of the above information. I normally dislike asking too many questions sometimes to my disadvantage, more often to my advantage. I'd rather do my own research but here there just wasn't enough info available. Here's what I have: Ralph Nader is Khalaf Al-Chokhachy. Jill Stein is the mother of David Chokachy, Ron Howard is David's father. Jill Stein is likely the daughter of Ralph Nader. I had to wrestle with this one because I asked Ralph if that was true early in our conversation and he denied it but then later on he confirmed it, so he lied at least once to me. I believe she is his biological daughter. Jill Stein has both Olive complexion features and some Nordic which would make sense if her dad was Ralph Nader aka Khalaf Al-Chokhachy and her mom from northern Europe. Ralph Nader is of middle eastern decent as is Khalaf Al-Chokhachy, his alter-ego.
So where do we go from here? This started with my careful study of a guy on a surfboard with his daughter and has now led to Ralph Nader. I'm sometimes afraid when I reveal where I'm going they'll scrub the net of what I'm looking for so I'll lay back at this point and let you know if I find what I want.
Backtracking a bit, certainly more information is better than less but having little information can be very telling. When you look up Ralph Nader, Jill Stein comes up and really not too much else, a few other people. Here we're looking for a woman around Ron's age who would be hanging around Ralph Nader and Jill Stein fits the bill. Pretty woman, and as I said earlier, Nordic and Olive in appearance.
I was told that with only a really minor flaw everything above was accurate. Now why was Ron having sex at age 13 with this woman and the answer, "Because he can!" is not good enough!
Ron is bisexual but given his preferences he would prefer to be gay which was where his leanings were especially at age 13. For these high power people it's important to have ability to swing both ways. Jill was used in part to get Ron to switch hit. She started out by tying him up and tickling him but it went further and further. She was told not to use protection and to try and have his baby. Here's where it gets interesting: Ron has royal blood in him. If you're sitting there with royal blood it makes a huge difference who is your first child in terms of lineage and sequence of succession. That person would be your heir. David is Ron's first born child and a male at that if that is of importance. Jill would have had to be of royal blood as well otherwise she would not have been sent to bear his child. If she's not then David is not of Royalty but I believe he is. These people generally intermarry only with royal lineage with limited or no distinction of where in the world your royalty originated from. With Ralph Nader/Khalaf Al-Chokhachy it would be from the middle east.  I don't believe Ron and Jill were ever married and at this point I have more questions than answers so I leave the reader with the same conundrum.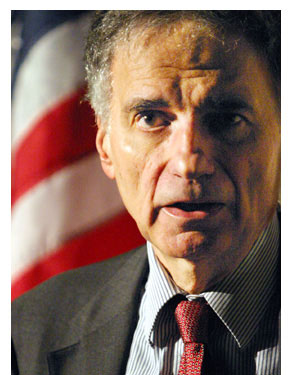 So I alluded earlier to wanting to find something before it was wiped off the net and I believe this is it. I figured that Ron Howards, paramour, Jill Stein would probably have done some acting with Ron. I researched when Ron was 13 and as luck would have it found this:
http://amayberrystateofmind.com/season_7.php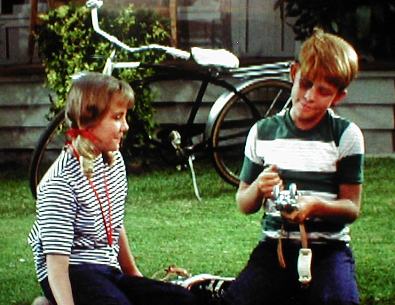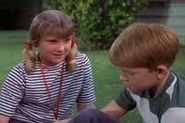 For anyone under the age of 40 Ron Howard starred as Opie Taylor in, "The Andy Griffith Show". Here he's 13 years old and I don't think they could have made this any easier for us… the episode is called, "Opie's Girlfriend".  Yahtzee!!! aka Bingo!!! So who's the actress and is she Jill Stein?
This is the episode called, "Opie's Girlfriend".
http://www.imdb.com/title/tt0512533/fullcredits?ref_=tt_ov_st_sm
Directed by
Writing Credits
Cast (in credits order)
 I had no picture of Mary Anne Durkin and suspected she was Opie's Girlfriend, Cynthia so I looked up Mary Anne Durkin and again they couldn't make it any easier for us:
We find Mary Anne Durkin in an episode of Gomer Pyle…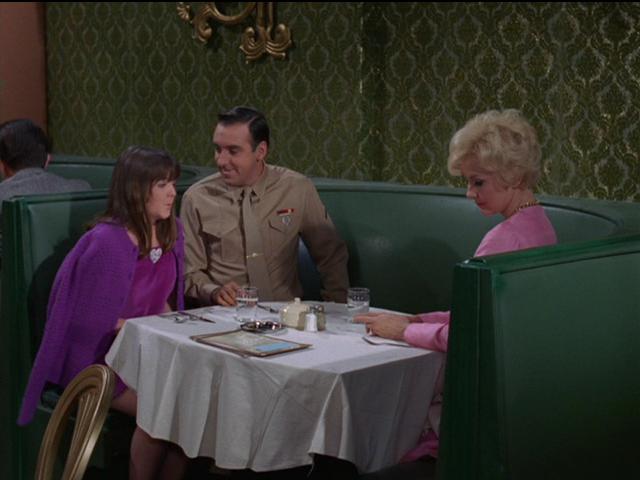 http://www.angelfire.com/tn2/churchofgodgateway/epguide4.html
A 15-year-old girl develops a crush on Gomer. Shazam!!! aka Yahtzee!!! aka Bingo!!!
Here Mary Anne Durkin plays Jill in episode 110 of Gomer Pyle. The episode is called, "Love Finds Gomer Pyle." The episode is about a 15 year old girl who develops a crush on Gomer. I believe we can now jump to the conclusion that Mary Ann Durkin (Jill on Gomer Pyle) is Jill Stein aka David Chokachy's mother aka Ralph Nader/Khalaf Al-Chokhachy's daughter, aka Ron Howard's lover.
Now what's interesting if you compare the two pictures it makes perfect sense. Maryanne Durkin aka Jill Stein has put on a lot of weight in the two to three years between the shows and in Gomer Pyle is in a big poncho/sweater. She would have put on a good deal of weight while pregnant and had not lost it yet or possibly was pregnant during the show. I believe it's the former but in either case she's much heavier and the pregnancy would explain this. I remember seeing this episode I also remember seeing the Opie's Girlfriend episode.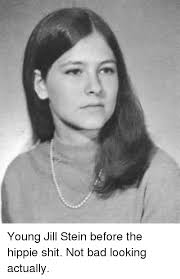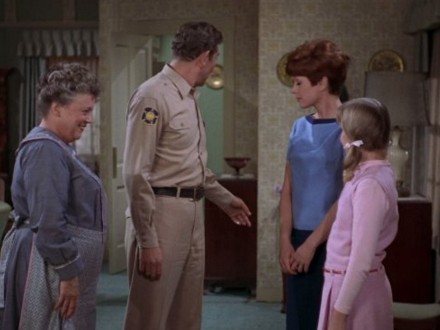 Another shot of Durkin aka Jill Stein. The woman in blue is Aneta Corsaut, Andy's girlfriend then wife. I thought even back then that it was a stretch for Sheriff Taylor to get such a hot piece (back then I would have thought, beautiful woman). I guess considering the choices in Mayberry of Floyd, Goober, or Barney she made a good choice. Oh FYI… Aneta Corsaut also happens to be Audrey Hepburn aka Diane Disney also aka Joan Collins!
http://www.murfreesboropost.com/tied-up-in-knotts-cms-26731
Oh wow! It looks like she's playing Don Knotts daughter here! I wouldn't swear it's her but it's pretty close and she's reportedly 16 in the picture in 1970 so we have a progression in age that's really close.
Back to who Ron Howard is: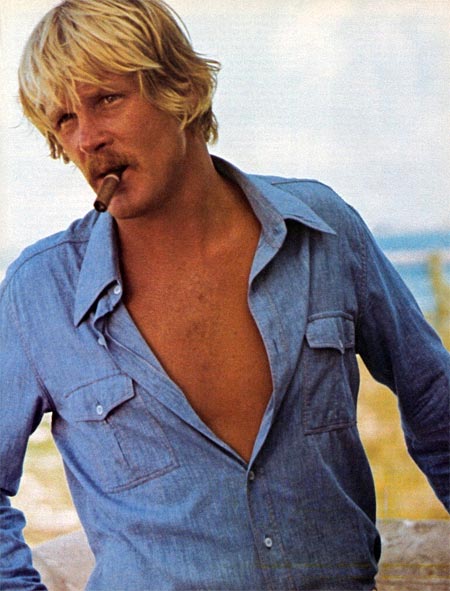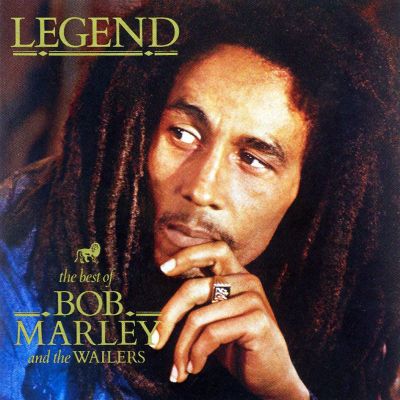 Ron Howard wrote the song, "Jeux sans Frontieres"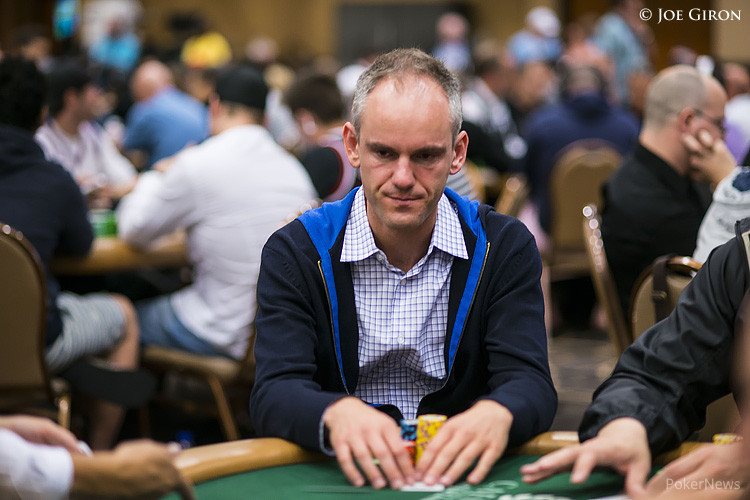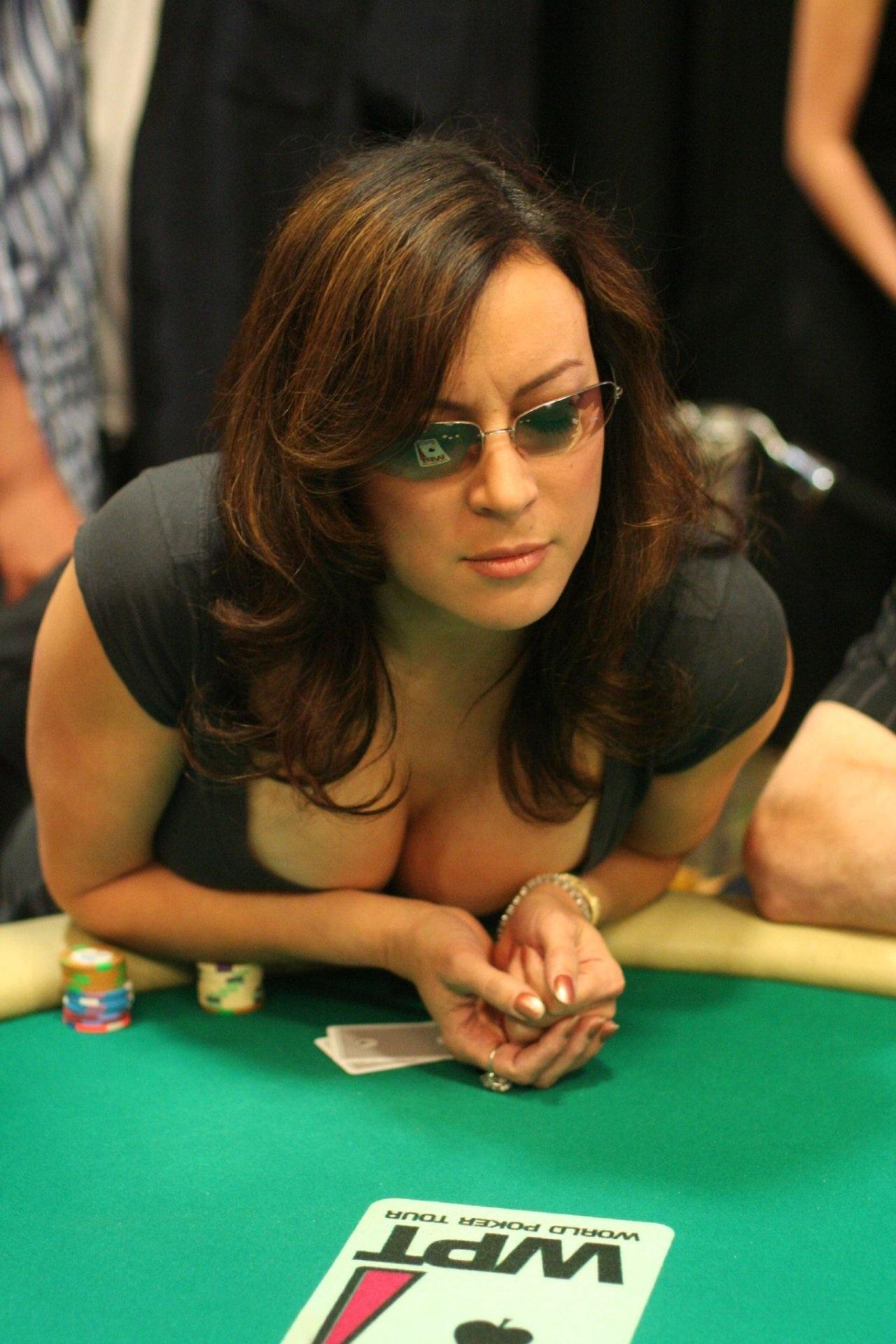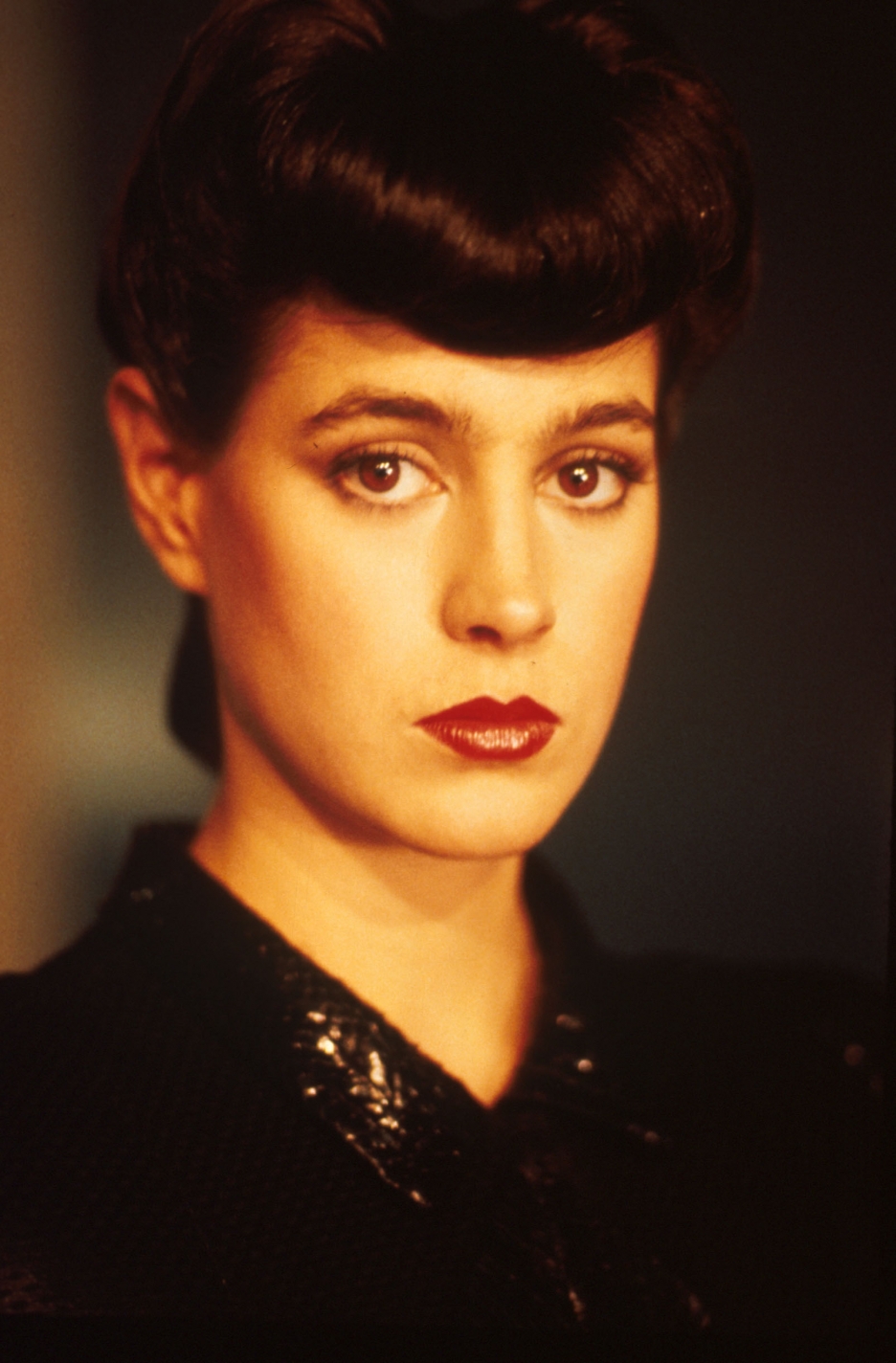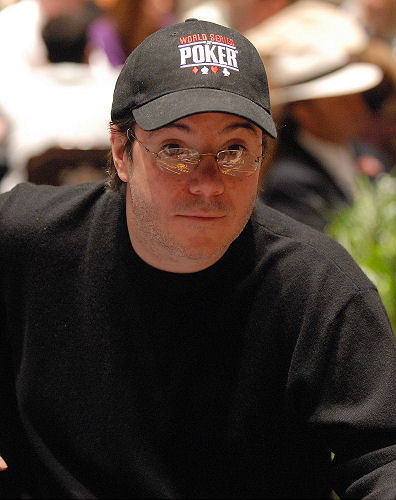 Gold favored pressuring all of the players at the table especially when playing in position (being among the last to act in a betting round). Bluff magazine, a major poker trade publication has analyzed Gold's winning poker strategies as follows: "He forced his tablemates to risk their entire stack time after time. If they reraised him, he either knew they were holding the nuts and folded, or he sniffed out a bluff and forced them all in," thus "he transformed this strategy into an art form."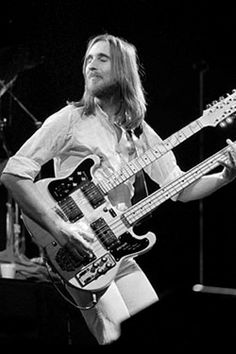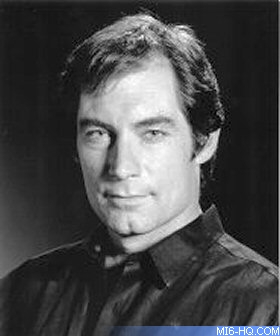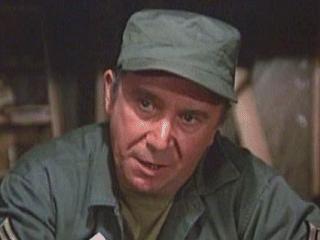 Here is Bruce Kirby on MASH. We know Ron Howard was on essentially as himself in one episode. I wonder how many other parts he played?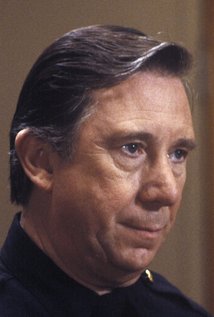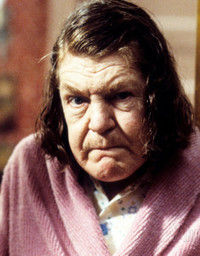 Anne Ramsey was hysterically funny in Throw Momma from the Train. Always screaming at her son Owen (Danny DeVito) to clean her ears. Anne Ramsey is Ron Howard's mother and is also Patsy Cline! It's a musical family with Ron's dad being Frank Sinatra!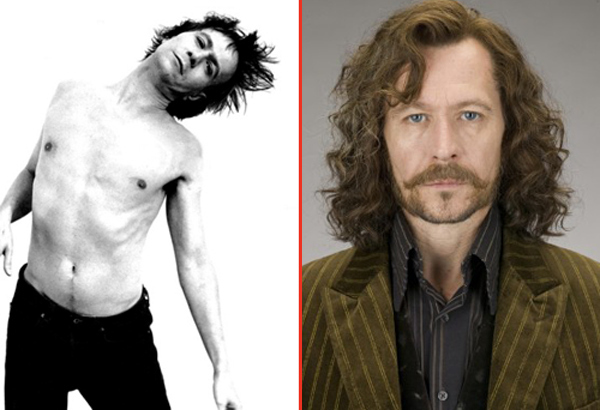 Ron Howard is Wendell Burton and off the record Cheryl Howard is Liza Minelli. This is a simple but timeless classic which I saw in the theater as a kid. The film will linger with you. I spent many a night thinking about peeling tomatoes after seeing the film. I thought about it before I saw the film as well but never called it that.
Ron has a lot of nicknames…he's called Max by some and RH Factor…off the record Cheryl likes to call him Pookie which is actually her name from the film. I was stunned when I picked up that tidbit not as much as Ron was who then went around quizzing everyone to find out who the snitch was. Sometime I'll tell how I got it. It took me a while to revisit the film and figure out it was them. Again, a simple but terrific story. Off the record…Cheryl is a more than prodigious writer and wrote the book and the screenplay for the film. She's way more brilliant than she lets on as is Ron.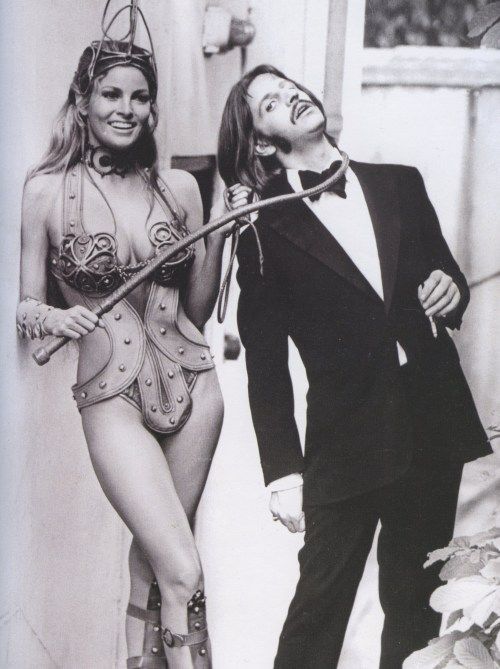 Earlier we saw that Ringo Starr was Ron Howard. After I discovered that Cheryl Howard was the fabulous Joey Heatherton who used to blow me away  and everyone else I said to her downplaying the whole Joey thing, "If you turn out to be Raquel Welch then we'll have something to talk about!" She turned around and left with wry look on her face and I thought, "oh oh" I think i'm about to eat my hat. I may have promised to do that but never did." She turned out to be Raquel Welch and I ate crow. I spent many years pitching tents with her. Someone asked me once if I could be with Cheryl how many women would you be able to cross off your bucket list? I said, "All of them." Not exactly true but pretty darn close.
I wrestled with putting up this photo of Joey Heatherton because of the website we're on but hey… this is her grandmother!!!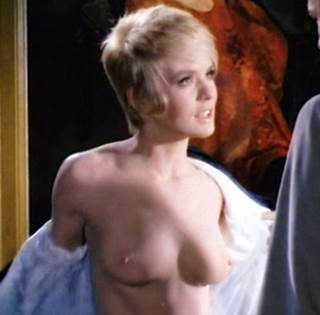 The above picture first appeared in Playboy Magazine's "Sex in Cinema." What's interesting about this is that Playboy Magazine would probably not allow this photo in it's magazine now as it  only allows low grade titillation.
This is cool. Raquel Welch did a film in 1972 called Kansas City Bomber and she was, "The Hottest Thing on Wheels!"
Who knew Raquel could skate like that? How's this possible? As if God hadn't granted her enough beauty, here it turned out she could skate well enough to do a whole film on Roller Derby! Well this will explain it…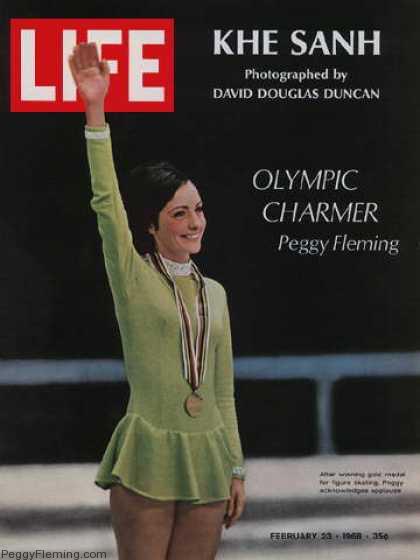 From Wikipedia: Peggy Fleming's unusual style led to five U.S. titles, three World titles and the gold medal in the 1968 Olympics in Grenoble, France. Her award in Grenoble was singularly important for the American athletes and the nation as a whole, for this was the only gold medal that the U.S. Olympic team won in the 1968 Winter Games. It signaled a return to American dominance in the sport of women's figure skating.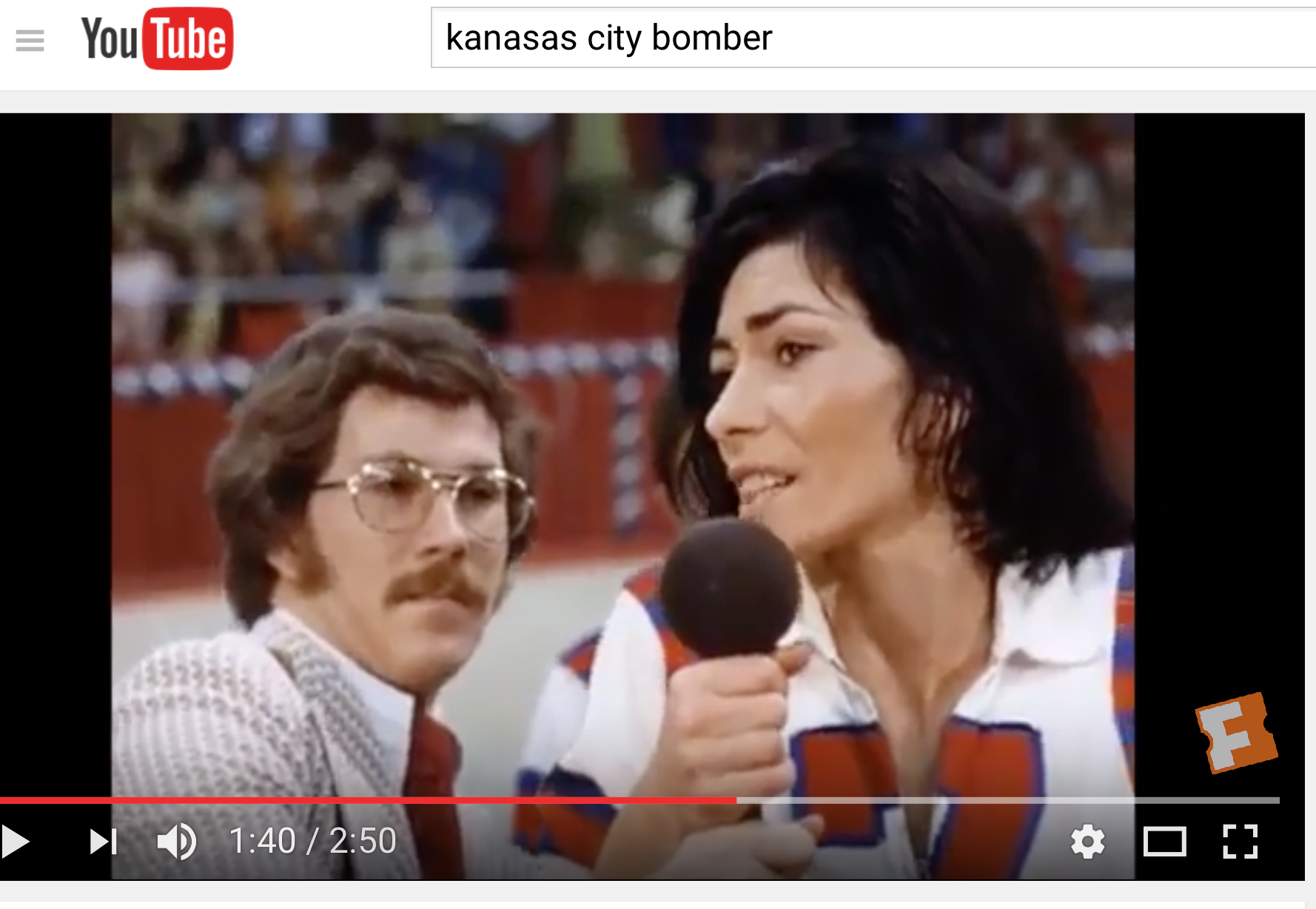 Ron did a Roller Derby film as James Caan as well called Rollerball. Lets look for him to either also be a figure skater or skilled in hockey. He's also amazing at baseball let's look for him somewhere on the field. We'll see how we do. I hear we're batting 1000!
A final point about Cheryl Howard before I move back to Ron. She is a brilliant actress, singer, author and athlete….extremely talented. My other impression of her is that she is very likely trained in an area of medicine; most likely nursing and probably surgical nursing. I believe she is extremely skilled in this and can handle a multitude of medical situations some of which she should not be capable of but is. I don't believe she is a physician but she very well could have been. Her work is precise and some of her skills maybe dated in terms of recovery nursing but she is skilled, I've seen her hold a scalpel, and is trusted in this regard. When extreme privacy is needed medical care can be provided by her.
I put out a few feelers on this one and got some answers which really fit the bill. It's probable and based on her skill-set that Cheryl's training was in large part military. She shows surgical skills way too advanced for even the best surgical nurse, essentially a scrub nurse. There are military programs for nurses where they can function like doctors/surgeons. She may have also had training and worked in other countries where either doctors are not available or nurses have more liberal responsibilities. A small example of this would be in England: Nurses close surgical wounds. I don't know if it's only the skin layer or the deeper ones but the explanation is simple: You don't need a surgeon to do this and classically women have been seamstresses and would on a whole do a much better job with needle and thread. Cheryl Howard…an amazing lady!
Ron is military as well and highly regarded. I first got a glimpse of this when one of his daughters got very sick and wound up in a local hospital. The care was beyond, beyond abysmal and Ron had her transferred to a military hospital. Some of the nursing there was even worse and a nurse who engaged in a specific unapproved medical procedure wound up being discharged to the ECU under what was described as "suspicious circumstances". She had serially done this procedure on over a 100 patients and gleefully had her eye on this young lady. Subsequently, the hospital floor was completely cleared out which was kind of weird going through an absolutely empty hospital floor except for one patient, one dialysis nurse and one bedside private duty nurse. The issue which cleared the floor in hindsight was not the unorthodox care delivered by this nurse because she was no longer a threat but concerns about how her rapid demise occurred and if it could happen again. One of the doctors confided that she was suspected of the misappropriation of patients. (The "ECU" is the "Eternal Care Unit" also referred to as the "Pearly Gates Nursing Home.") The Howard's understood much of what happened but many others could not and in that lied the problem.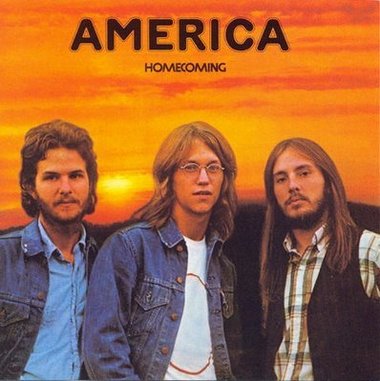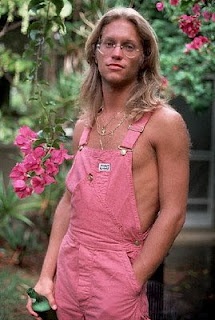 I doubt the hit album from America shown above would have sold so many copies if Ron had worn this pink onesie on the cover. A kind of proof of that would be "The Man Who Sold the World" Cover.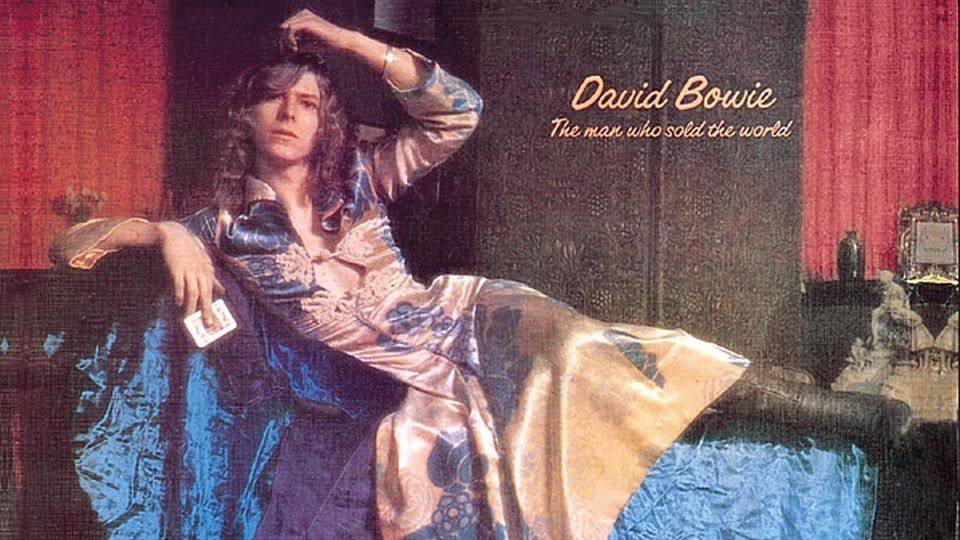 I'm not saying Ron doesn't look great on the cover, it probably wasn't going to sell the way it should…terrific music. Maybe the leather boots were a touch too butch for the rest of the outfit, (wrong attitude). The album is rare and the link below shows a copy of it selling for $3000.
http://www.ebay.com/itm/DAVID-BOWIE-Mint-UK-Mercury-1st-PRESS-Dress-Cover-THE-MAN-WHO-SOLD-THE-WORLD-lp-/371852586780?hash=item5694242f1c:g:v6gAAOSw2xRYjqgK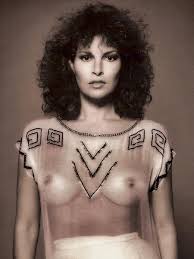 I was going to save this one for a later time but here it is…does Raquel look similar to anyone you know, love or hate?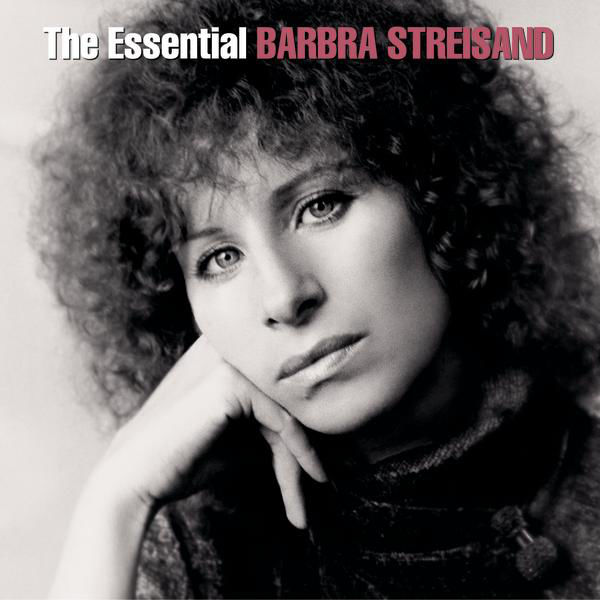 Yep Cheryl Howard is Barbara Streisand…hard to believe? It is, but Cheryl has an amazing operatic voice and like Ron is comfortable singing every genre of music…bar none.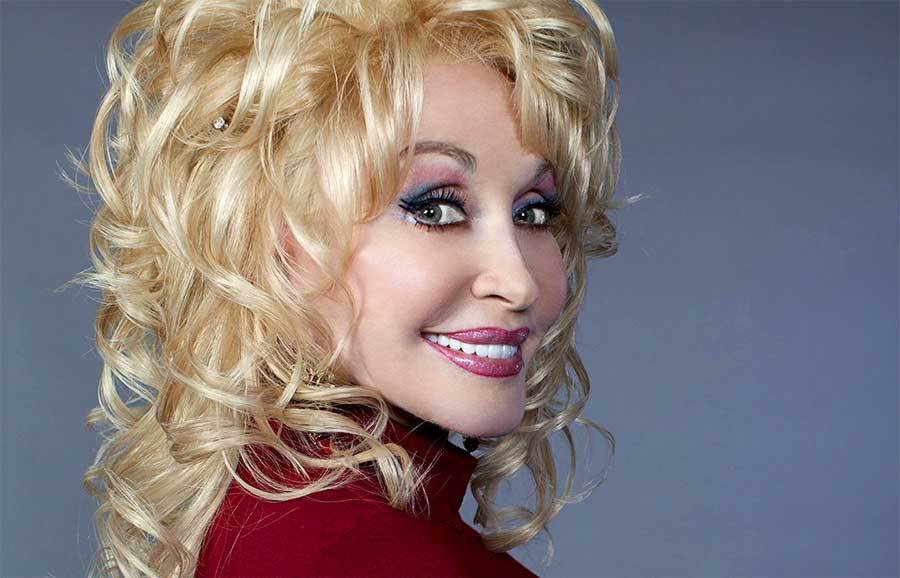 This one saved my life one day when the Howard's were trying to get rid of me from their basement. They couldn't figure out how I was getting so much information and figured out that I was piecing it together off the internet. This was true only in part which Cheryl realized when I told Cheryl I was going to please myself with a picture of her I found taken from a Pirelli Catalogue (see below). I described the photo and noted that what I initially thought was a golf-club turned out to be something they might use at the Belmont Stakes to make the horses go faster. As I described her in further detail and what I was going to do I heard a Dolly Parton song in my head. This is the one it was:
I posted the song not realizing at first that Cheryl was Dolly Parton. It actually took me about a minute or so to realize she was Dolly. She must have been having some regrets about doing the photo and started thinking of the song:
Lyrics from Dolly Parton's "Why'd you come in here lookin' like that?"
Why'd you come in here lookin' like that
In your cowboy boots and your painted-on jeans
All decked out like a cowgirl's dream
Why'd you come in here looking like that
This is a great song and I sang it for weeks after that…lol. This kind of harmonic went on a lot. They think in part musically and in part I resonate with the music.
Anyway I got to stay after that. At one point I offered to leave which I did but they called me back. In part there was a bidding war for me. Ron must have lost cause he got stuck with me. Some people thought it would be better if I was just eliminated from the formula and there were numerous attempts against me, and it wasn't necessarily Ron who initiated them but he did send one of his daughters to a nearby park where I used to jog to take care of things. I didn't get close enough to her for any harm to occur as my mama warned me about girls on swings and there was an undercover cop pretending to fish about twenty yards away. I was going mess with with the guy and complain, "Excuse me Detective, I have to object to the park's use as a place for, "women depending on the kindness of strangers," (another metaphor, I would have used a different term). I decided not to do it and despite how beautiful she was and how high she could swing I never went over to her and after a couple jogs around the  Detective waved her off. When I spoke with her some months later she said she didn't realize that was me, I had figured out that it was her though, again months later. FYI she is really terrific and a beautiful soul and if I had to have someone take me out of the game it would be her. There were too many attempts against me to describe. I had become in part an international pest. I did a series of videos on a movie studio called Moor Hall Studios along with a couple other prominent studios so I ran into some interesting characters after that. It was when I received a request for help finding a missing person from the FBI that the salad hit the fan. I did a pretty good job with it, which I was supposed to do but kept publishing my findings on Facebook. As a rule whatever I do it usually has a really tiny viewing audience of very powerful people who generally get angrier and angrier as I post. They didn't like that I could responsibly describe the events of 911 and how the Trade Centers were nuked.
At the end of the day the best time I had was hanging in the Howard's basement was with the girls, singing show tunes and pop songs and trying to annoy Ron as much as possible.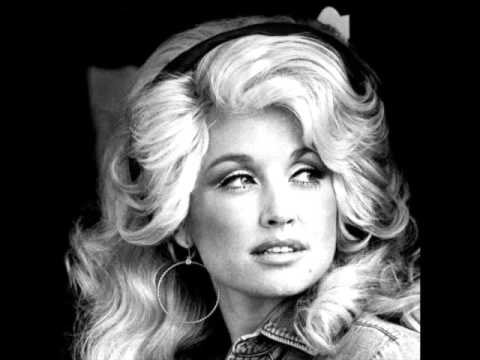 Here Cheryl as Dolly Parton looks like someone else…any guesses?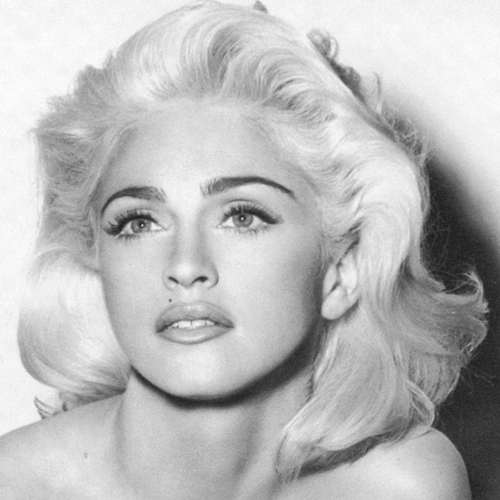 If you look at enough photos you eventually find one where Cheryl looks like another singer/actress. For example I could not tell Madonna apart from this singer for the life of me…with good reason…both are Cheryl! She also looks kinda Gaga'esque!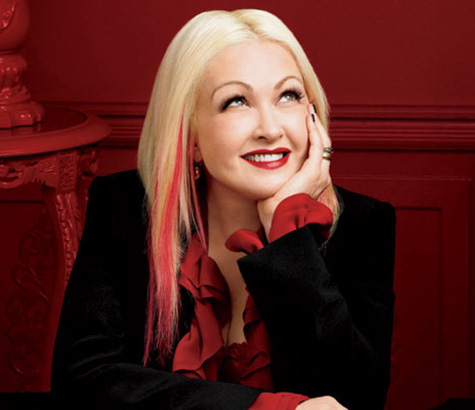 Got to call it a night! Later gator!!!
Ok just one more…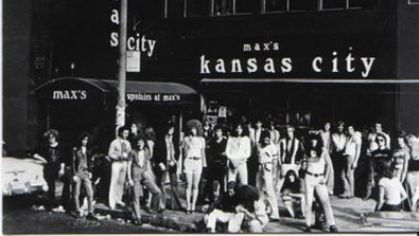 Max's Kansas City is very likely Ron and Cheryl's Night Club. They show up repeatedly  as some of their alter egos as do some of their friends. What's the tip off that the club is theirs? The name!! As I said earlier one of Ron's nicknames is Max. This comes from first RH Factor (Ron Howard Factor) then leads to Max Factor then to just Max. They were surprised when I deduced this. Cheryl played in and was "The Kansas City Bomber." THE Roller Derby film…therefore by ipso fatso it must be their club. So an artist named Robert Mapplethorpe used to show up there. Robert did some edgy stuff that was rejected by most mainstream people; also most conservatives; also most democrats. As a matter of fact it was probably only accepted by about a combined four block radius of the East Village and San Francisco.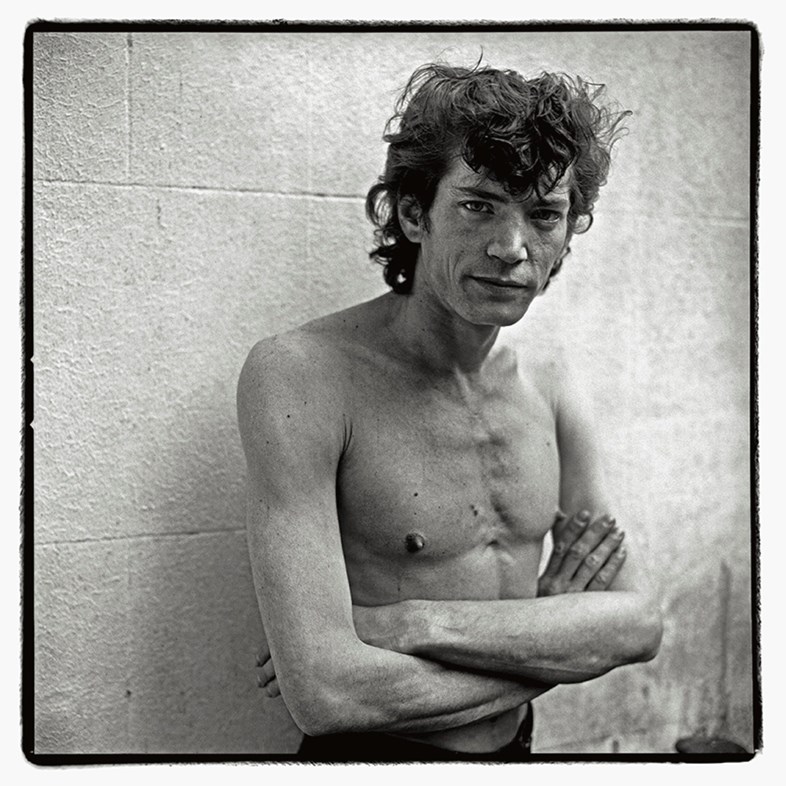 While I was looking for just one more scar on Mapplethorpe to confirm he's Ron Howard I found two interesting pieces of art Here's the first: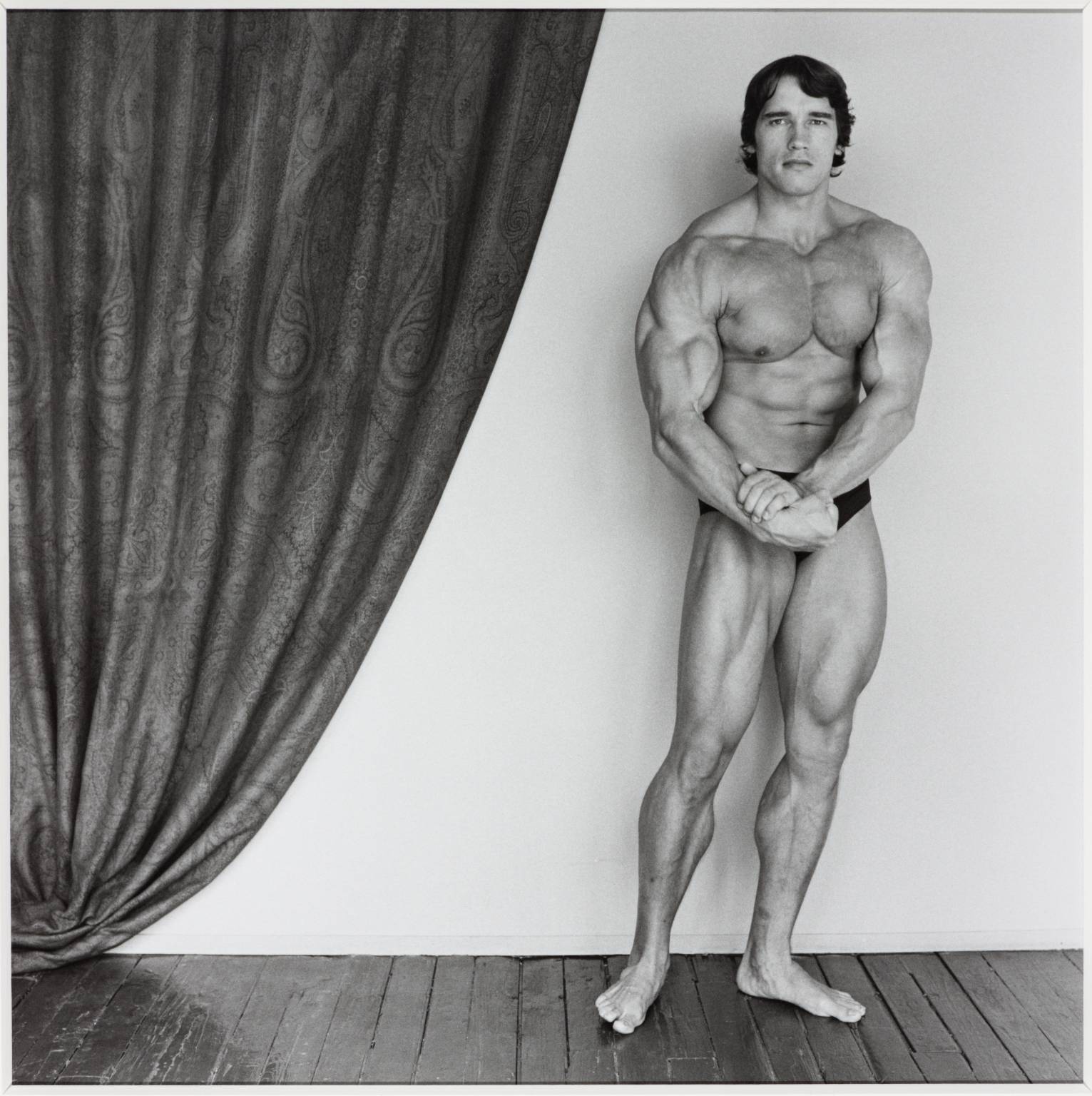 Ron Howard and Arnold Schwarzenegger are very good friends and work on many projects together. It's a really close relationship and both are very kind and considerate of each others flaws, small or large. When Ron dissociates or pretends to by going into a young age alter Arnold and some of the other guys pick him up and throw him up in the air to get him laughing and smiling and back to reality.
Arnold periodically gets really paranoid from all the anabolic steroids and can become unpredictable. One night he showed up at a meeting of some of the locals with a gun and a hand-grenade. There was a lot of cleaning house going on and everyone had the right to be paranoid and lot's of people came armed but no one had gotten a shot off before in recent memory or brought a hand-grenade. There was always at least one ambulance outside just in case of an emergency.
Arnold did get paranoid, stood up and held up a gun and a grenade. No one was more difficult to subdue than Arnold and despite a good sized blast of electricity he remained standing and was able to get off one shot. Ron asked the group if anyone was hit. Surprisingly Tom Hanks confided to Ron that he was shot in the arm but was basically ok. Ron sent him to get fixed up and had Arnold locked up for a while in a regular old jail cell.  I thought that would be the end of Arnold but a few months later he showed up pretty much good as new. I suspect they sent him somewhere for treatment. He did look kind of stiff when he got back probably from the medication but it was great seeing him and how forgiving Ron and the others were to him and how cherished the man is. Arnold is very endearing and Tom is a pragmatist with a great big set of balls on him. He's a highly trusted friend and member of this group.
Follow up: Arnold was in a psychotic state that bordered on delirium and did not remember much, if any of this incident. When he read what I wrote he was very pained by the fact that he shot Tom Hanks. Nobody had ever told him what happened and he felt very badly about this. He went over to Tom and apologized to him. It was really quite touching and shows you what a couple of menches these two are.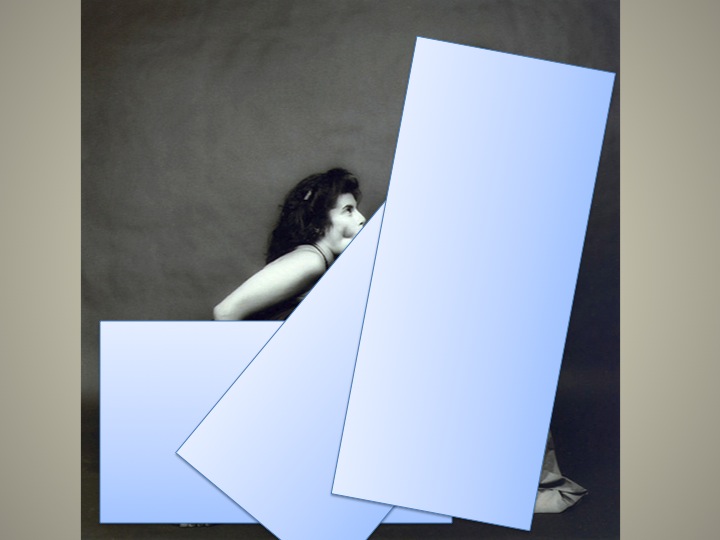 This is the other photo that caught my eye of Mapplethorpe's. I didn't find the models' names but the person visible is Tim Curry with an outfit similar to Frank N. Furter from Rocky Horror Picture Show which was written by Richard O'Brien aka Ron Howard and starred Tim Curry and Richard O'Brien as Riff Raff (Ron Howard).
I believe the day Tim posed it was Corn Dog Night at Max's Kansas City and he was enjoying a nice Corn Dog with a Slurpee from the local 7-11. Mapplethorpe shot the photo at an entirely too suggestive time for this blog while eating the corn dog so I covered it up a bit.
For anyone who has never heard of, seen, or eaten a Corn Dog here is one…get  the idea?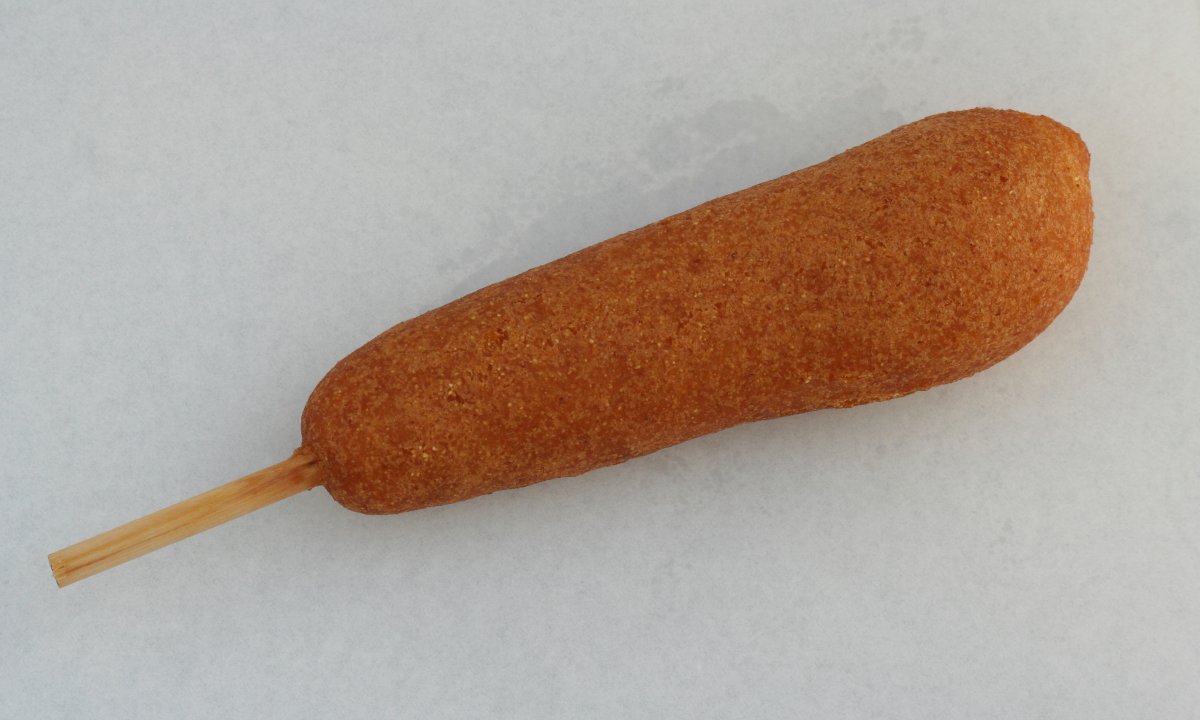 The mayonnaise option was very popular at Max's as was Frank furter.
No links are provided for Mapplethorpe Frankfurter photo due to the cholesterol issues in this country.
Cheryl Howard would like me to clarify that Corn Dogs were never, ever served at Max's Kansas City so we'll leave the story intact with the understanding that the Corn Dog is just a metaphor for a big old fat Kielbasa Sausage.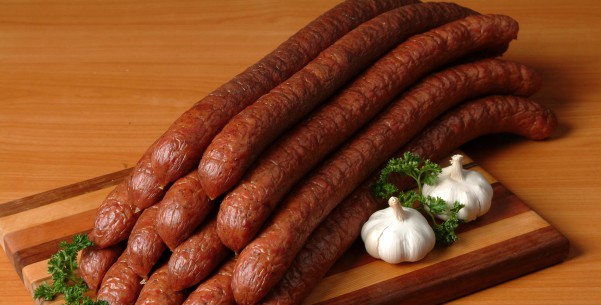 Cheryl was also mad I didn't put up any Mapplethorpe photos of her. I suspect there's a few but I had this one already and I'll try and find the others…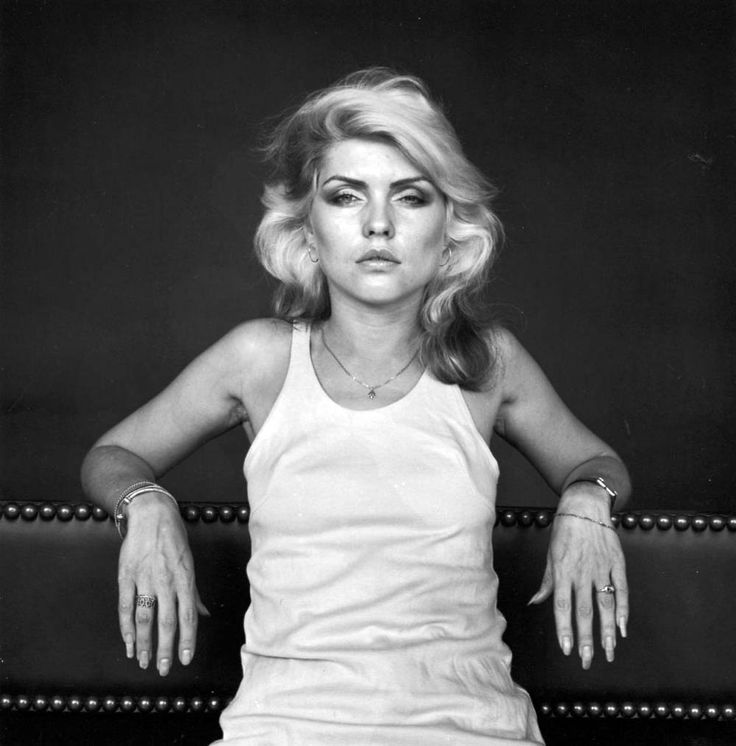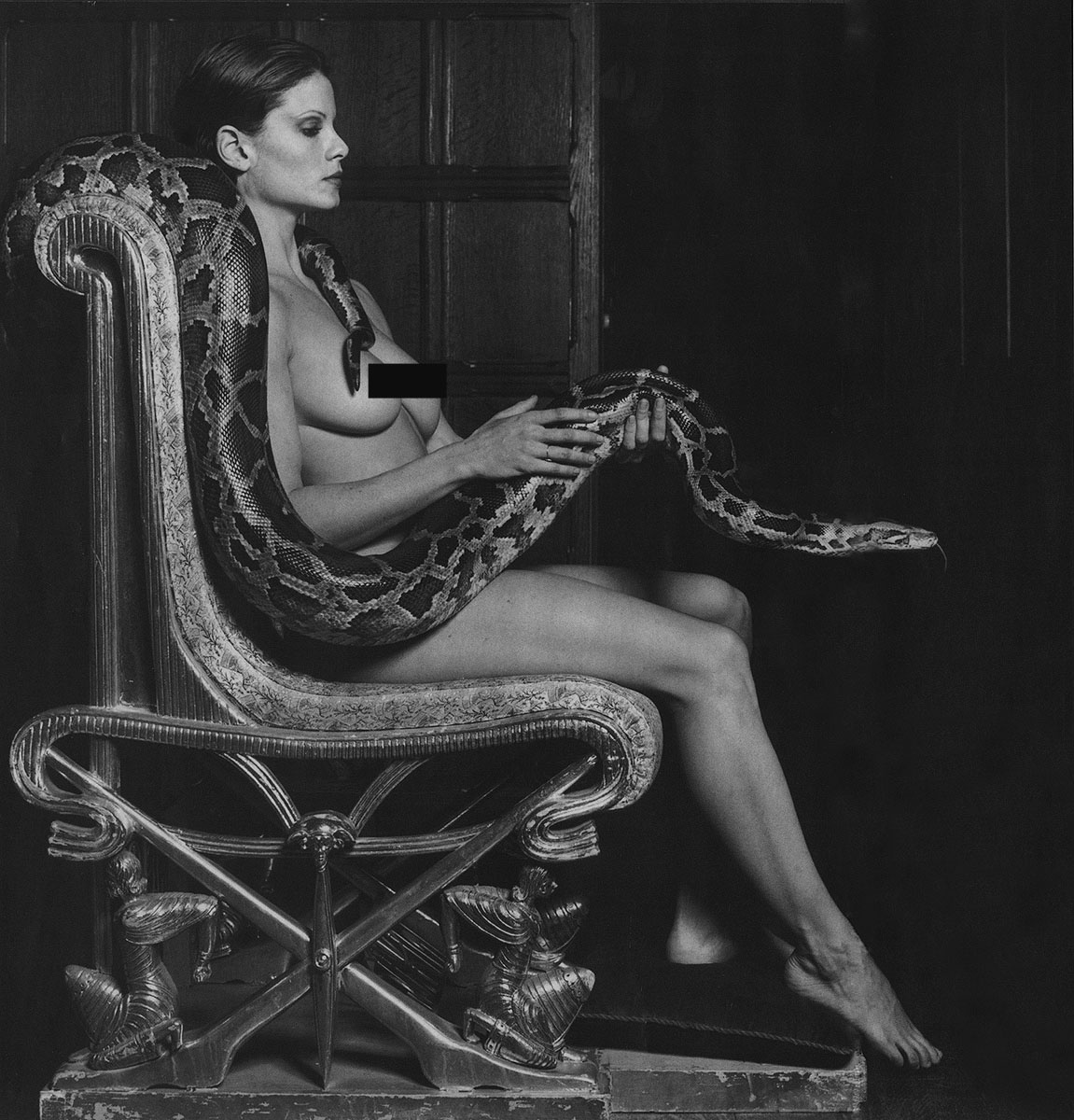 I promised I'd find more Mapplethorpe photos with Cheryl Howard. There are a great many photos of Cheryl as Lisa Lyon. Some with Arnold Schwarzenegger Here we see Great scars suitable for ID'ing Cheryl. FYI, that snake belongs to Ron. He loves reptiles and is Crocodile Dundee and Steve Irwin, The Crocodile Hunter. Cheryl is good with reptiles too!
Ron wrote "Panama Red" for "The New Riders of the Purple Sage" as Phil Lesh. A quirky song about marijuana. Remember this about Panama Red, "…he'll steal your woman then he'll rob your head!"
Ron worked on "The After School Special" and wrote one called, "Christopher Discovers America". "Christopher discovers America and one thing you say, when you're discovering America…America's discovering you." I can't find the show or any other information on it but I know the kid tooled around in a bus discovering America, not exactly Christopher Columbus but still a very good show.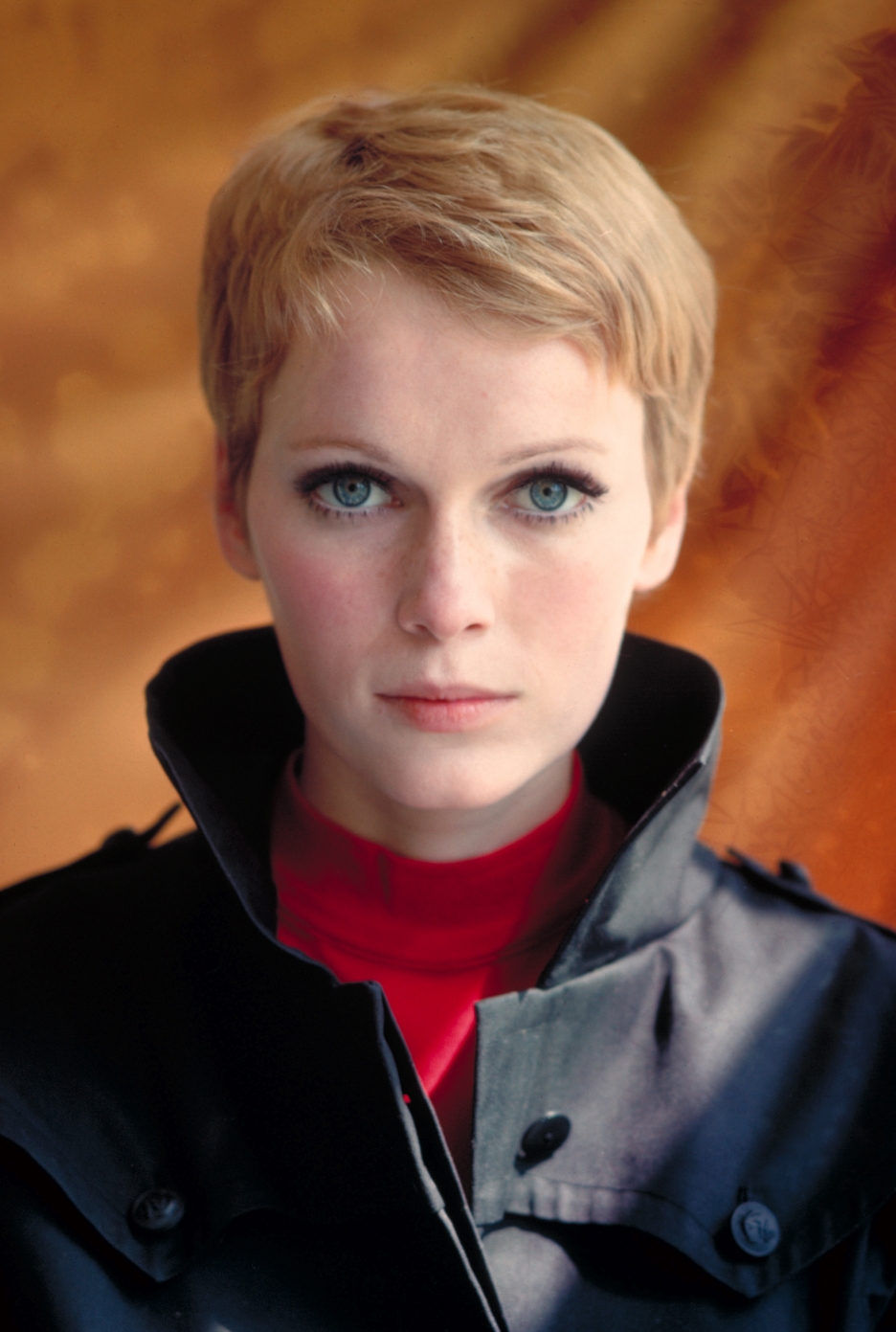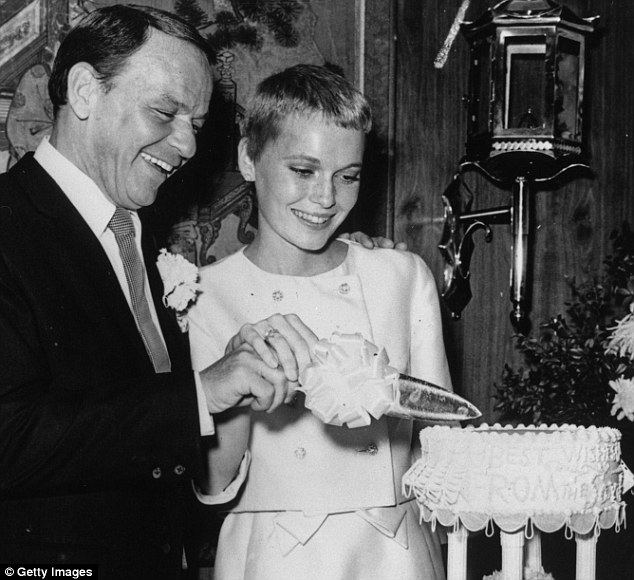 This marriage was just a publicity stunt. Mia was pure gold after this. I would be too if I married Frank! What we've learned is that Mia Farrow is Cheryl Howard and Frank Sinatra is Rance Howard, Ron Howard's father. This makes Frank Sinatra, Mia Farrow's father-in-law. Also Woody Allen is Mia Farrow's Husband and they are Ron and Cheryl Howard.
People who I talk about have a sad habit of passing on after I bring them up or make it known I plan to bring them up (the person doesn't actually pass on, just the character). So I checked in about bringing up Rance Howard as Frank Sinatra. I mentioned previously that Frank Sinatra was Ron Howard's father but I didn't explain that Rance Howard was Frank. For the younger people Frank Sinatra was the biggest star of his time in music, film, TV and the entertainment industry so this was a major revelation. I got a green light from Ron and then from Rance as well on this. The people who are following this blog as it's done went into a bittersweet sense of melancholia because this "passing on" becomes a real possibility. I would have left this important piece out for the reader to figure out but I was told it was ok to put it in.  In part it would be very difficult to find someone other than myself who has established a sense of trust with this family to tell this story and with it Rance's major role in this family and in show business. I'm grateful to have met him and in part tell a small piece of his large story.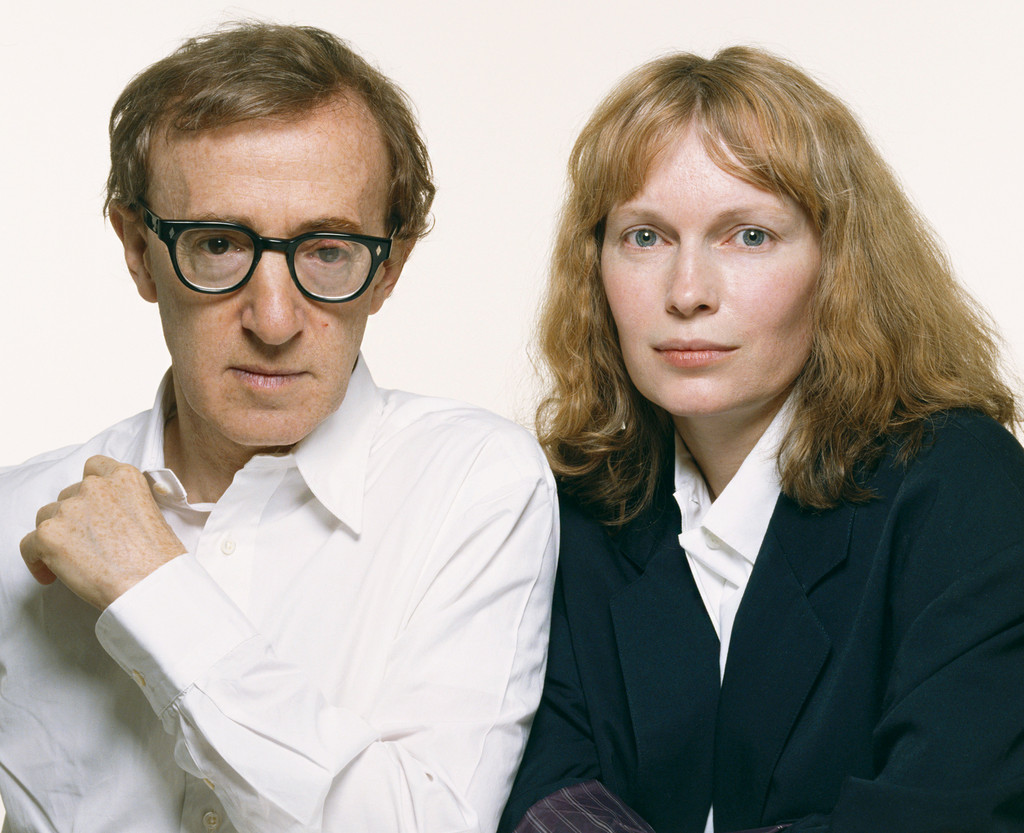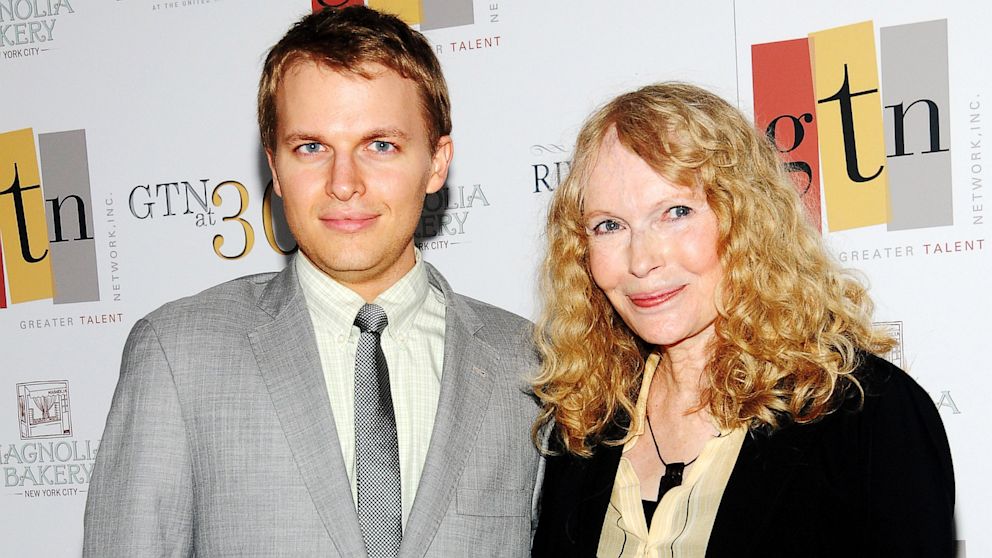 When Mia Farrow left Woody Allen because Woody was having a relationship with Soon Yi, Mia Changed Satchel's name to Ronan. Named Satchel because of Woody Allen's great love for Louis Armstrong nick-named Satchmo.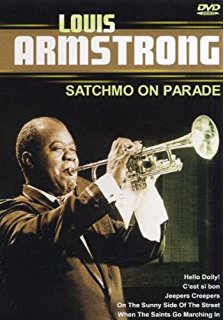 They played the name game here and Satchel's new name becomes Ronan or "Ron" for short.  FYI when you watch Ron Howard play in different bands he's accomplished with all the musical instruments… drums, guitar, base, keyboard, accordion, trombone…well add clarinet to the list.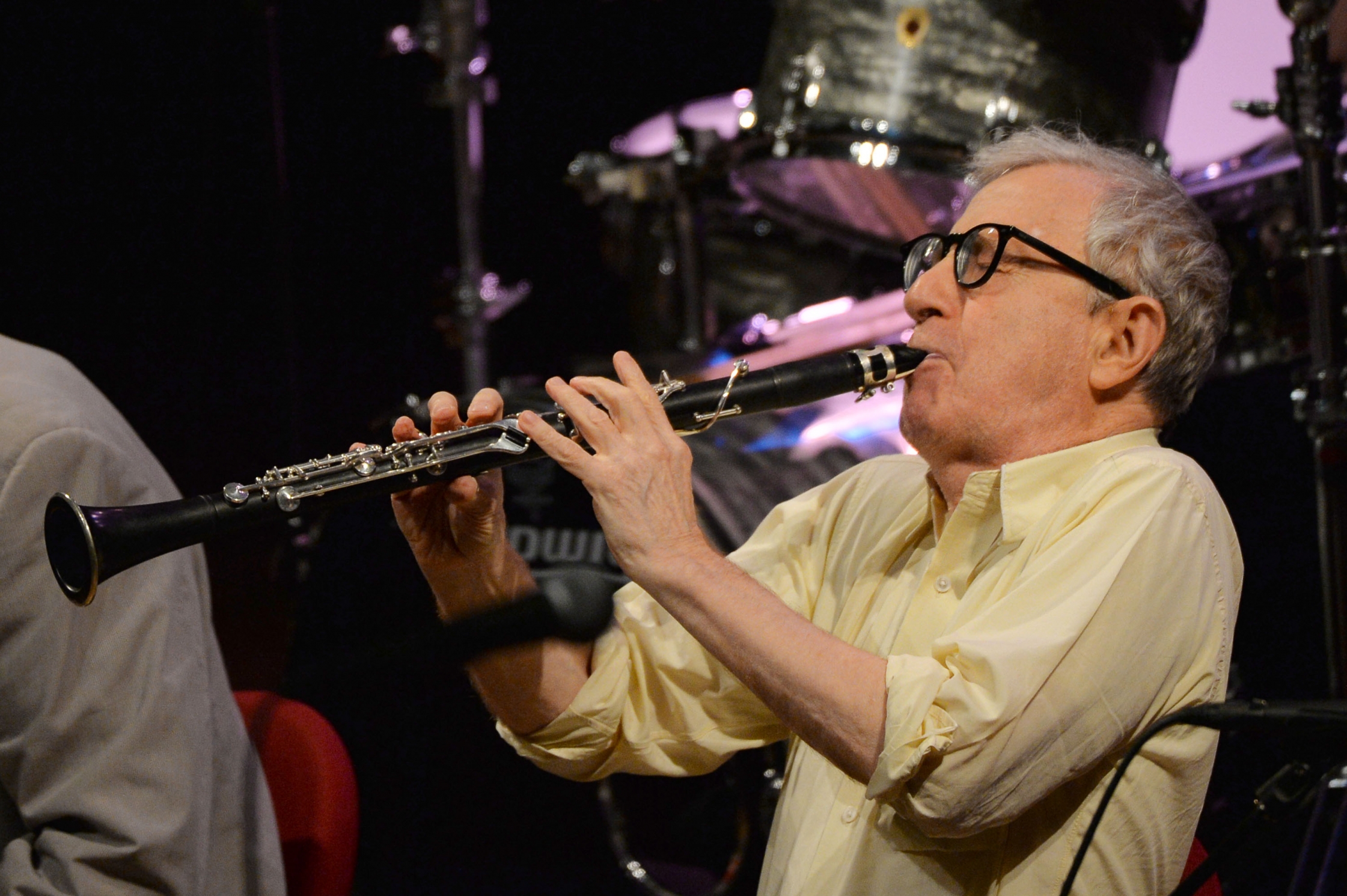 It's comforting to see the correct scar on Woody's left arm. It's still so hard to believe he's Ron Howard but there it is…along with the rest of the information.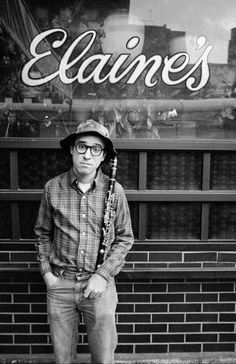 I suspect the song "Big Shot" by Billy Joel was written by Ron Howard because of the "Elaines" reference.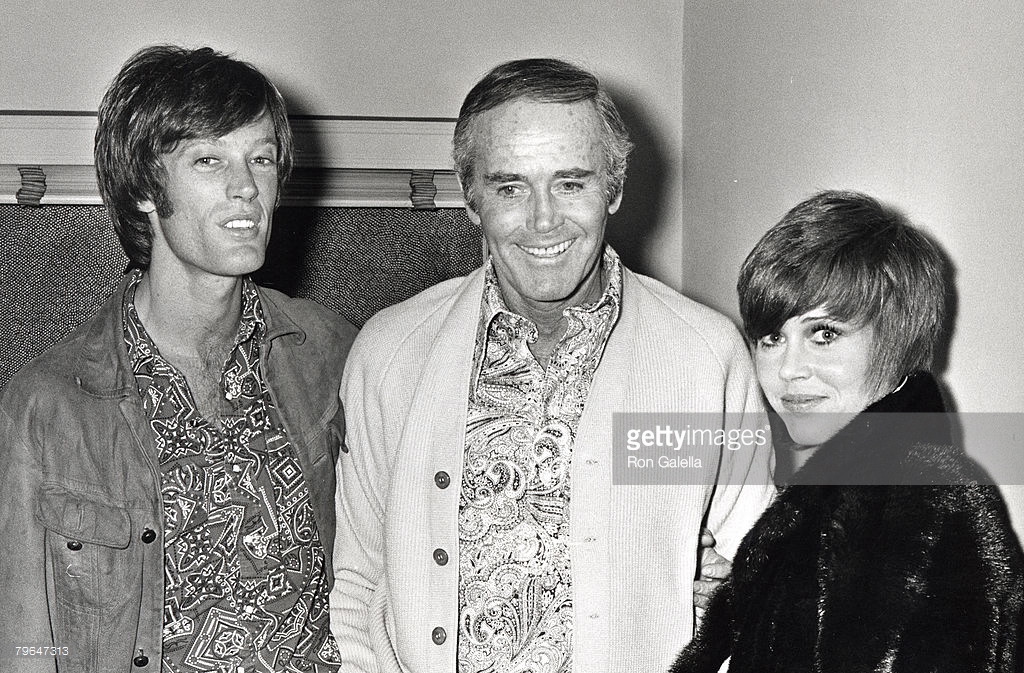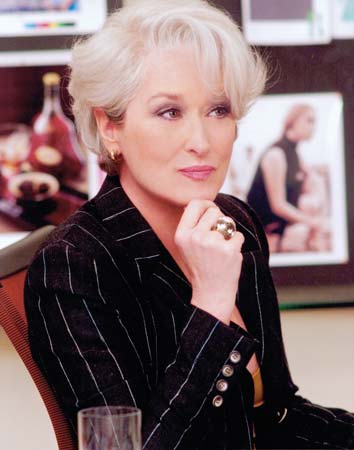 I'm going to say that there are probably more great pictures of Meryl Streep on the internet than any other actress I've seen. It's really hard to find a bad one.  I believe it's a tribute to the dignity that Cheryl Howard imbues into this character. Virtually everything Cheryl does works to approach perfection and she hits the mark way more often then not. Her portrayal of Meryl Streep epitomizes the perfection in her acting.
I'm going to counterbalance the above remarks about Cheryl Howard's brilliant portrayal of Meryl Streep by remarking on Cheryl Howard's brilliant portrayal of Madonna. Something of a polar or Bipolar opposite. I think this is an important point to bring up so the reader gains an understanding of the range of acting this  woman does. Later we'll see the range of singing and music she does. Madonna has her own dignity as well but Madonna defines what she thinks is dignified or not and does not care what convention says it is or should be. This gives her a lot more latitude to act in a more freed up fashion which keeps us riveted to the screen or her concerts to see what she'll do next. Whether right or wrong I think it's much harder to do the kind of reserved powerful woman portrayal that Meryl Streep does in her films. I think it's harder to act competently let alone brilliantly with this type of containment and with the subtlety that Meryl often does. You still get the message of what her emotional state is, with just as much power as her Madonna portrays but in a more contained and refined manner.  Hence Cheryl as Meryl also keeps us fully engaged with her on the screen as she does with Madonna.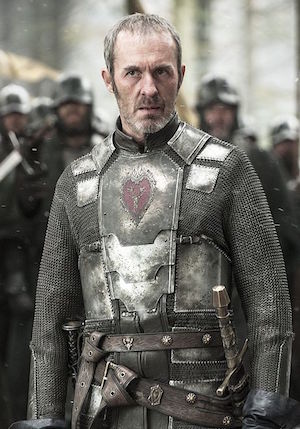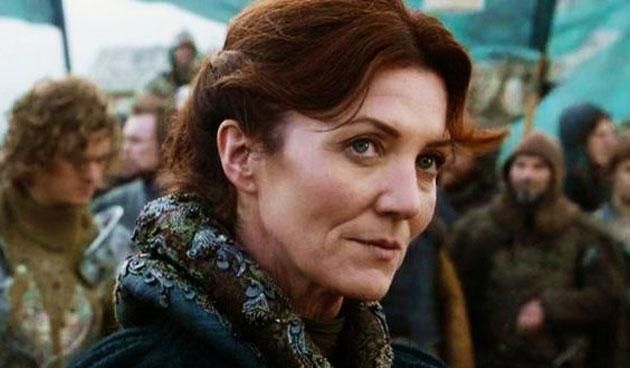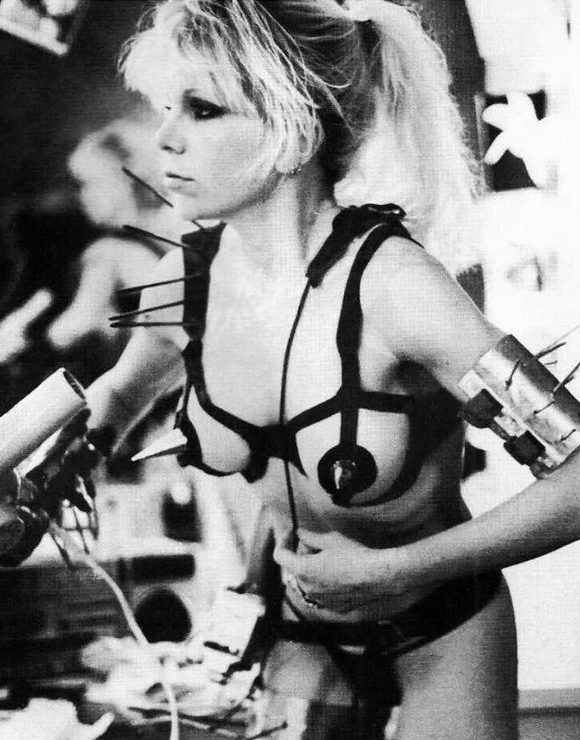 Wendy O. Williams was the hottest craziest thing on two legs and you'd stay up late to watch the stodgiest oldest talk shows just to see her.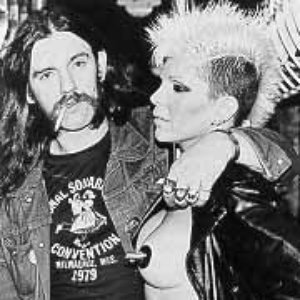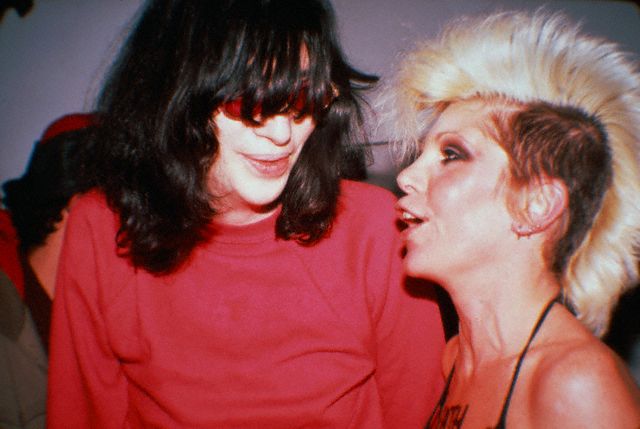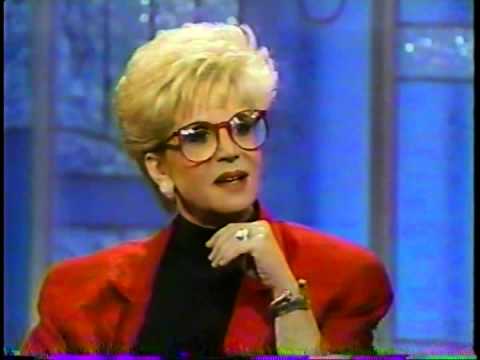 I knew I'd eventually find someone reasonably big who was female played by a male and here it is and it's Ron Howardas Sally Jesse Raphael! He did a great job. She was a super afternoon talk show host. I used to watch her with my mom! Absolutely brilliant!!!!
I'll let on something I'm looking for: I understand that in the seventies playboy magazine had a cover where a guy dressed as a woman and it sold a lot of copies. I would like 7:3 odds that Ron did the cover. I'll find it, it might take a while.
Another story I'm trying to piece together is I believe it was into the eighties there was someone playing Disc Jockey in NYC who after each song would say…"I wrote that!" We thought it was ridiculous but funny however in retrospect there was on person who could do and say that…Ron! I'm chasing down this story. (Update: Found it!! See part II)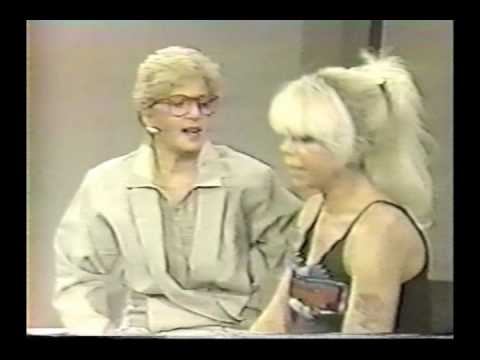 This was the big clue about Ron being Sally Jesse Raphael, the woman on the left looks like a guy and if she is then it has to be Ron. Sally looks less dykey in other photos softening up a bit.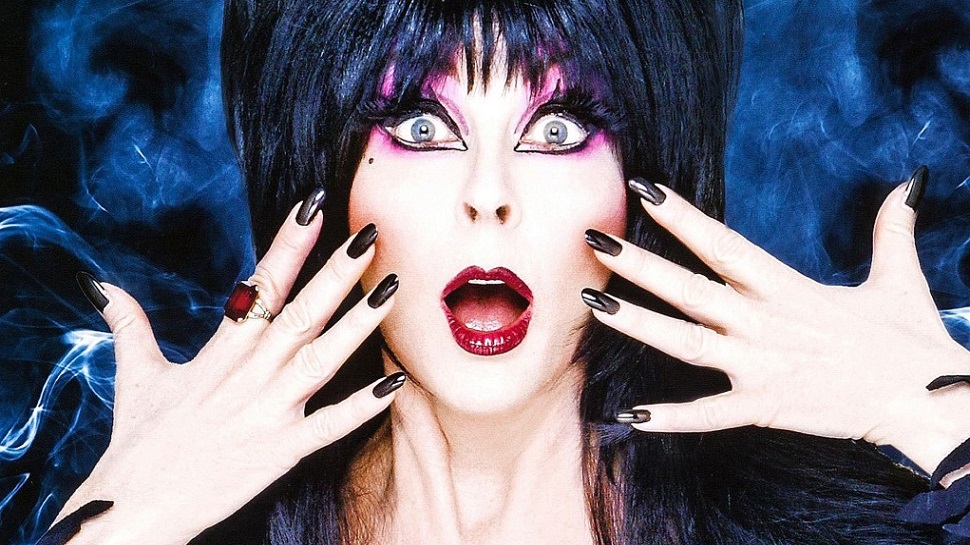 If you haven't seen the film Elvira Mistress of the dark from 1988 you should find a copy of it. Absolutely rip roaring hilarious. Cheryl as Elvira is beyond funny. She's smart alecky and cracks jokes continuously through the film as only she can. It's a great piece of work!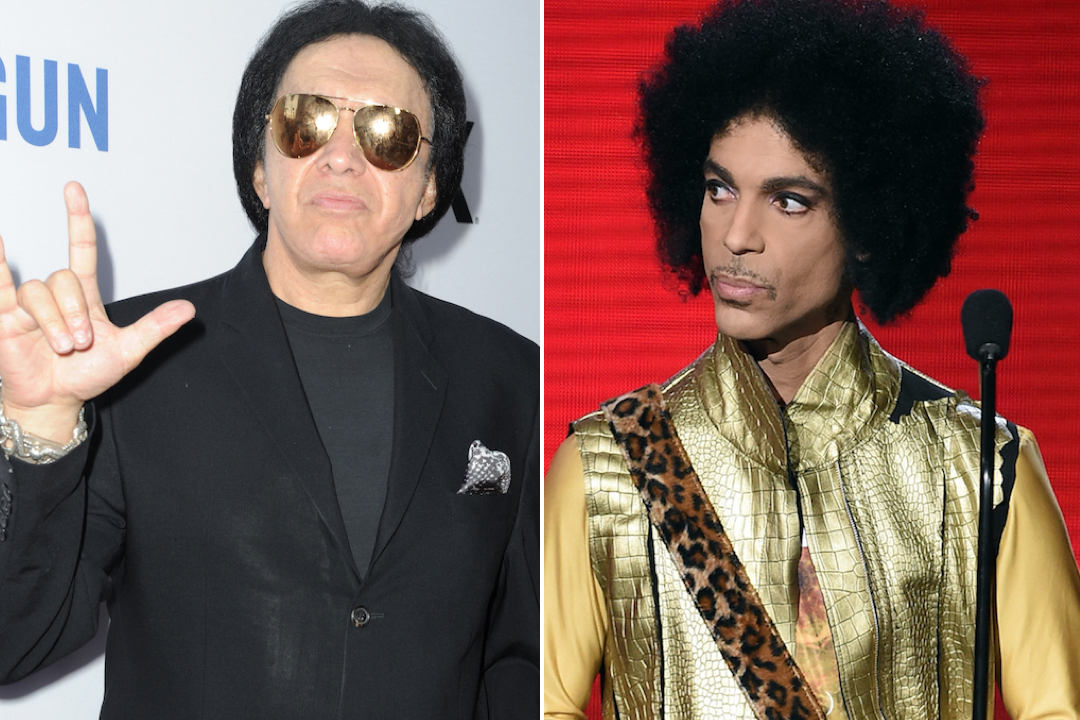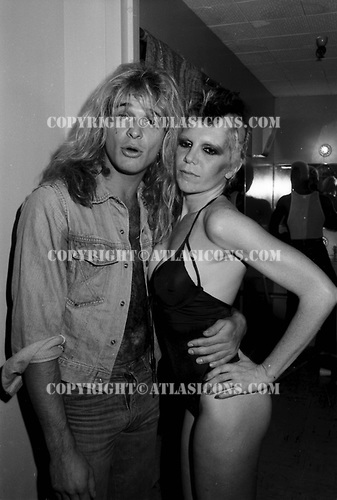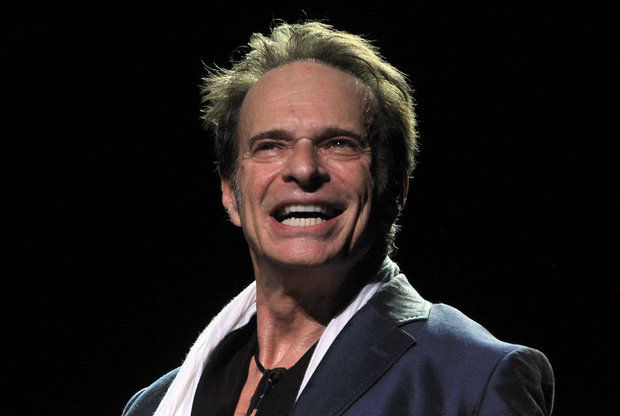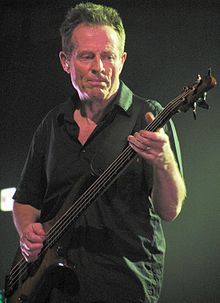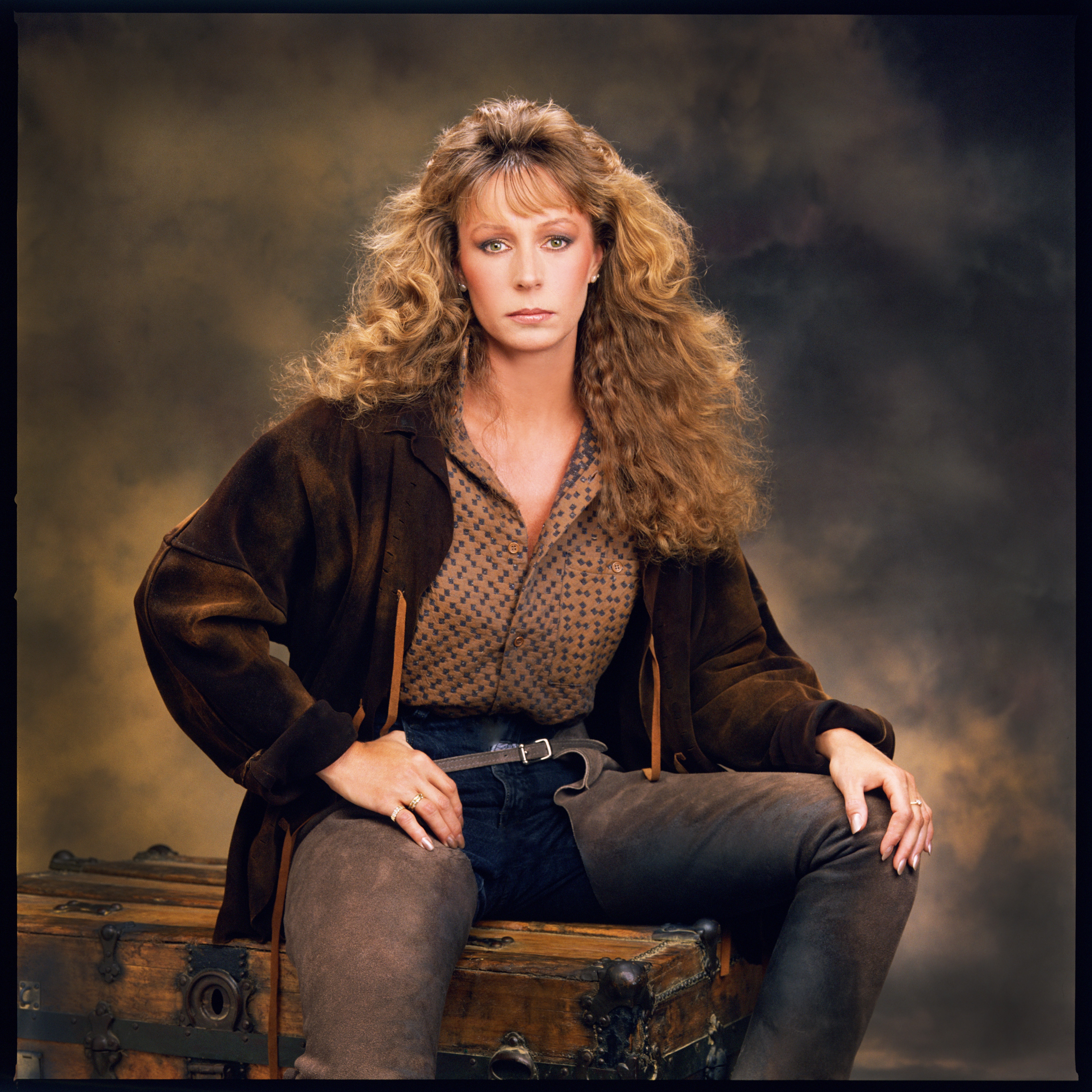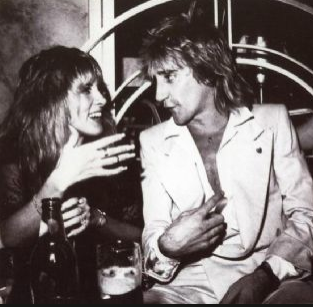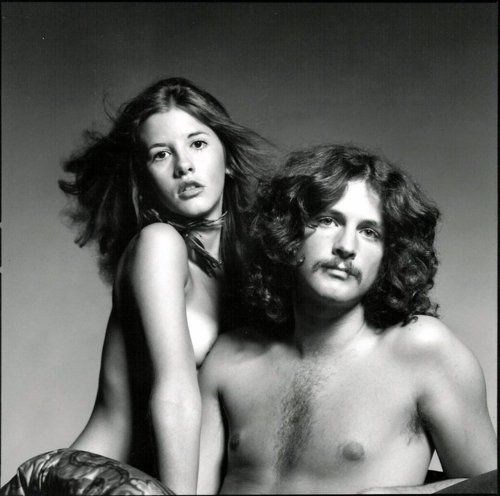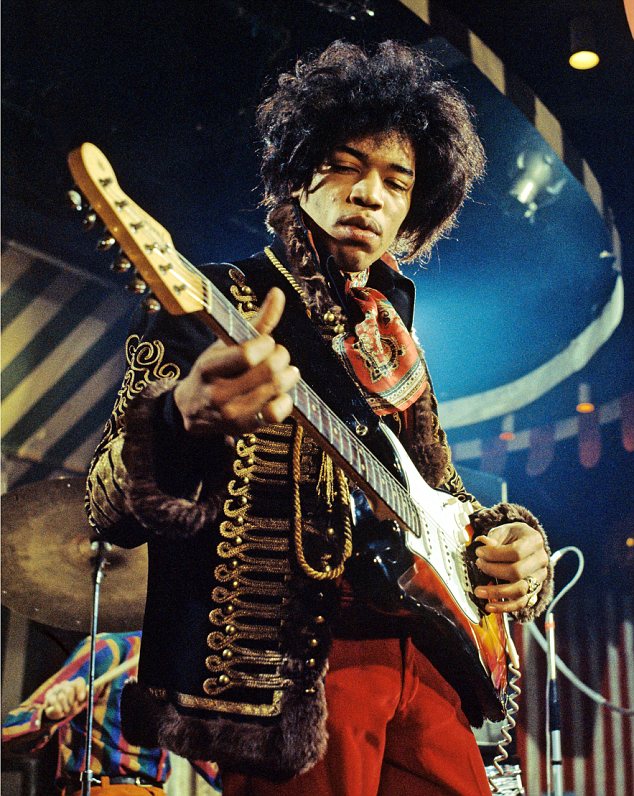 I'll do my best to explain this one…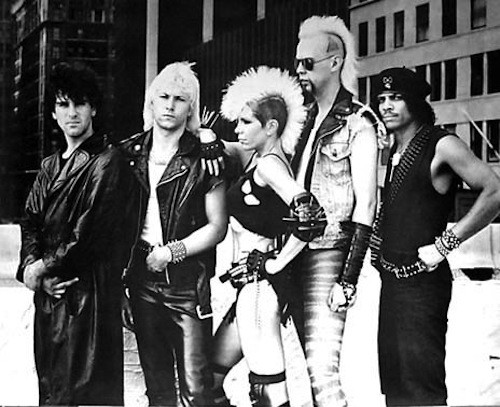 while looking at the founder and manager Rod Swenson who I suspected might be Ron. While looking at the picture I noticed a black guy in the band and I still hadn't found Ron yet. Now black people in white music are as rare teeth on hens so I figured this had to be Jimi Hendrix because no one could play guitar like Jimi…except for maybe Prince and Prince was already Ron Howard so it would be less of a stretch for Ron to be Jimi as well.  So I took a look at the scars and found a couple I liked…a lot went to look at pictures of Jimi. Here's a page of them.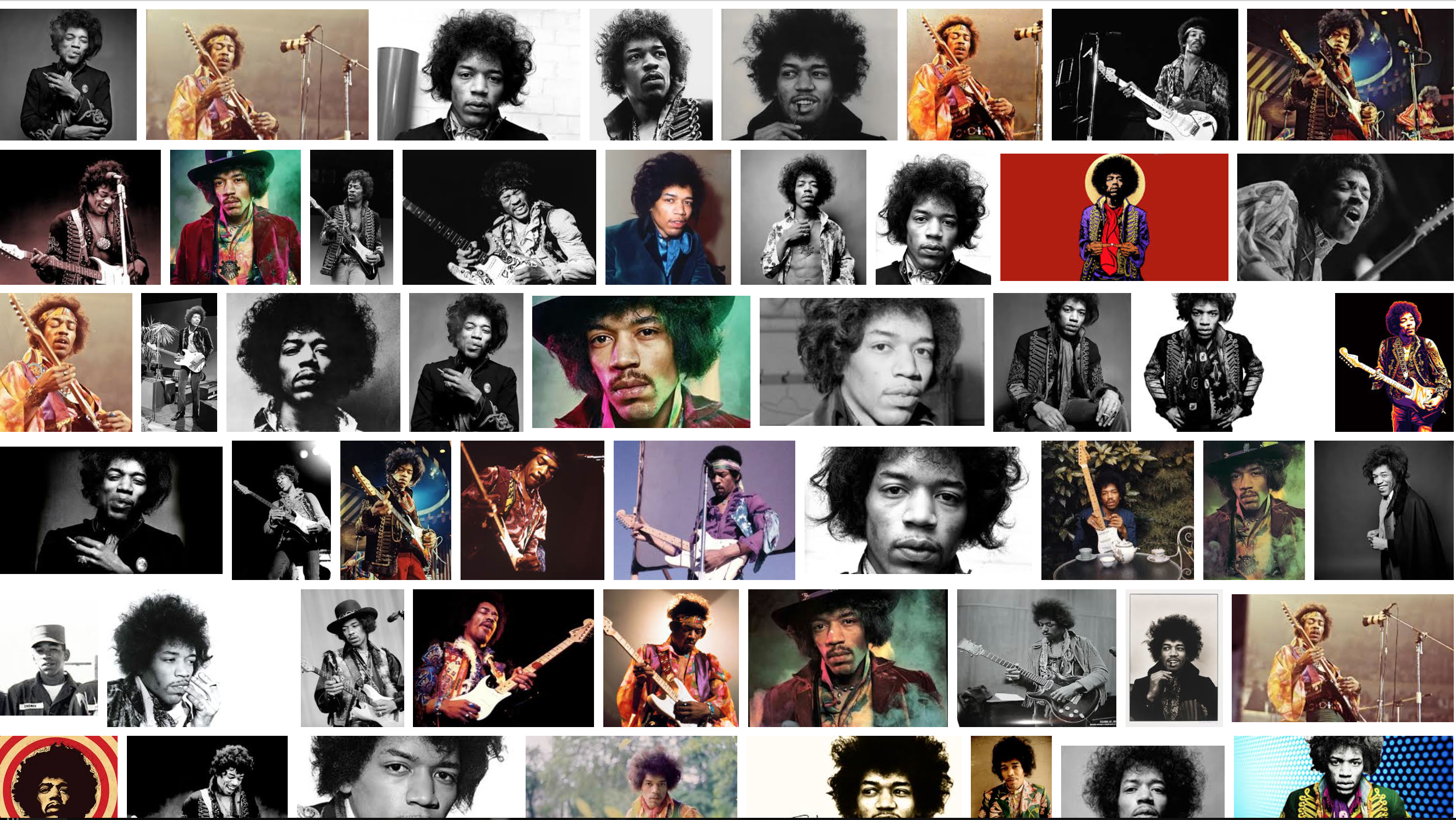 Now here's what else I saw…huge Beatles influence in the clothing…the whole Sgt. Pepper's, Peter Max, psychedelic influence. Ron Howard's ultimate goal is to own or control everything in the world, with his family. He wants everything…everything. He wants total control of everyone and everything. He carries quite a bit of Walt Disney's energy who worked with closely and was still alive when I came on the scene a few years ago. Walt Disney was Adolf Hitler and carried a lot of the same, "I want to own the whole world" energy. Walt passed on sometime in 2015 and I was there. I'll go into this further another time but let's finish Jimmi
So I see pages of photos of Jimmi in beautiful expensive outfits and I think who's going to set this guy up with all this expensive clothing and build him up to this fever pitch level where he's never going to be forgotten…no one. Absolutely no one. Ron and his organization do their absolute best to use everyone from in-house and Ron could not pass up this opportunity to be the greatest (black) guitar player of all time…absolutely plucking brilliant… except he's white. Still the greatest guitar player of all time but he's only black in the make-up. It's not necessarily racist…but it's not necessarily not. Mostly  just Ron wants to do everything…he's the most talented person on the planet, he sings, dances, acts, artist, business man, writes, five bracelet poker winner, chess master, Ph.D in psychology, and on and on and on. The man was G-damn effing Sally Jesse Raphael! so doing a black guy was not going to be out of his range. Ron wants the pretty clothes, he doesn't want somebody else wearing them especially someone he doesn't know… he wants all the money… he wants all the limelight… he's narcissistic… he's psychopathic… he's Axis II Borderline… but he's also pragmatic. He can't do it all so he sets up friends and business people and family with music and all the trappings to get moving with their acts but they are all part of his organization and he owns and manipulates all these people even if they don't think this is happening and yes it's happened to me and still happens.
He has the whole machine set up to do this and has vision of what he can do with certain people. We are looking at bloodlines here…Royal Bloodlines… European and Middle Eastern mostly from what I can glean. The middle eastern royal bloodlines are darker than the European and this whole mishmash  of people become like a giant game of thrones with each one trying to take over the world.
Ron worked for many years with a man now dead who died not too long ago after Walt Disney. The man's son Bobby Cannavale died on the same day as him. Vinyl was a great show and it was cancelled for no other reason than Bobby was dead. His father was supposedly a rich business man, which he was, but in fact he was super-rich and deeply imbued in royalty being king of a large middle eastern country. His wealth was way more extensive than anyone else's. He was the richest man alive.He was married to two at least two of the original Charlie's Angels and has had multiple other wives and children and he was the man responsible for the destruction of the Twin Towers and 911. Rich and powerful beyond anyone's belief and his goal was to take over the United States and fill it with his people from the Middle East. This was to occur during a "training exercise" called, "Jade Helm". The goal was to destroy 2/3 of the United States population while limiting property damage so his friends could move in to the US. He would then murder all of the troops and then all the locals who helped him in this endeavor and set up Sharia law. It was a tidy little package and all set to go except there was some major destruction to roughly half the planes, tanks, cares and weapons systems on the first night and the rest on the second night. Three hundred and seventy people were targeted killed on his side, the NWO and roughly 20 trillion dollars worth of damage occurred, virtually all military equipment, biological, and chemical weapons. The lower two thirds of the US was being targeted largely because it's the only parts of the United States with people who still have some phucking balls on them unlike the pussies in Boston who let paramilitary assholes run rampant in their streets.
After the first night of what's now called, "The Battle of Jade Helm" a decision was made to try again with less than half the weapons and materials needed to make war. The reasoning was if there was enough destruction propaganda could be used to bring the rest of the country to it's knees. The US had already been divided into 8-13 separate governances which would take over in the crisis, something like Hunger Games. The leader of the NWO or New World Order was alreadypicked and already installed and you can figure out who it is because it's been published online or I can just tell you…Arnold Schwarzenegger! I don't make  this up, go do your own research. He's as good a choice as any and the man badly wanted to be a US President but he'll have to settle for President of the world.
Now Ron opposed this plan and befriended someone who could take this kind of aggressive action against an incoming army, which is no small trick. He showed the person the plans for Jade Helm though in truth the person had seen them already on a few occasions and was warned about it. He and his sidekick had already been systematically battling NWO in a series of non-violent information based attacks against them.
Ron provided information and would quietly set some people up who have been, would be and could be particularly destructive to the people in this country and this country. When I reviewed who had been actively removed from the scene I could not disagree with anything done or anyone set up like this. Including Walt Disney aka Adolf Hitler, his second in command during WWII, the man responsible for 911 and several others (or more). Ron is a visionary and a brilliant military strategist who employs whatever military techniques are available to him, as well as the newest most useful technologies and ancient arts as available and useful. Ron has virtually unlimited vision and skill in planning though not unlimited power and that's why he needed an ally.
Ron is a superior problem solver and envisioned a solution for this problem of the "Jade Helm" affair would show up. If it didn't Ron had already made plans for he, his family and close friends to move to Europe while the United States engaged in a war that was likely to last five years.
It's difficult to proceed further right now in the story  as what is written above will appear to the casual reader as improbable the rest will lie in the realm of impossible which throws out Sherlock Holmes logical deduction of:  "Once you eliminate the impossible, whatever remains, no matter how improbable, must be the truth." The rest of the story lies between improbable and impossible but is all true. In lieu of proceeding further for now I'll tell a funny story.
All I wanted to do was hang out in Ron's basement with his daughters, family, friends and Kiki, sing songs and carry on like idiots…it was great fun!!! I wound up doing some healing work here and there as I was trained in a school for healing touch. I had been studied by Ron and others for several years and one of his daughters got hold of some of the books I was reading on Taoism and healing work and she was way ahead of the curve in a lot of ways than anyone should have been in terms of healing and other skills but I digress…
The man I referred to earlier, rest his soul, I called "Far and Wide" and like Ron I would get under his skin in a big way. He said to me one evening after he got to know me, "I like you Ed….but I'm still going to have to kill you!!" I was hoping we had gotten past that murdering me piece but apparently not and between him and Bobby there had been multiple attempts on my life to the point where the attorney who was handling the "hit" said, "We've never had some much trouble killing someone before." He wound up passing on a few months later along with some other disagreeable souls in some kind of instantaneous fiery doom. That's not too  funny so here's the funny part…
For you fans of Elvis Presley…he's still alive! Lots of us knew that because he was the manager for Celine Dione, Rene Angelil. As I mentioned earlier, "Far and Wide" was king in a Middle Eastern country. Now when I read my textbooks in school I came to understand that the United States was a Republic or  a Democracy and there was no monarchy,  (however "Far and Wide" had this expectation that he was to be treated like royalty which I kind of had a hard time with. One day Elvis came over to the Howard home and began playing music. (I love how crazy that sounds!) Far and Wide began talking about something and I told him, "Please!!! We must be respectful of The King!" The guy just about blew a gasket!! I didn't mean him any harm… it's just if something is really funny I'll go with it and suffer the consequences later and this was really funny! Last point about Elvis at the Howard home which is so hysterical it kills me (figuratively). Whenever he leaves the house everyone there shouts out…"Elvis has left the building!" all at the same time!!! I was in tears when I heard that!!! Only at the Howard home can this kind of thing go on.
Really the last point about Elvis…the man is every bit as beautiful now as he was back in the day. He's big, he's powerful and he's beautiful!! He enjoys boating so gloriously tan with a big grip and tough callouses without appearing overly weathered.
Ron Howard is an Advertising/Marketing Genius. He has run multiple famous and very successful ad campaigns. This one featuring Taylor Swift was his "Got Milk" ad campaign. Every poster and commercial was a work of art.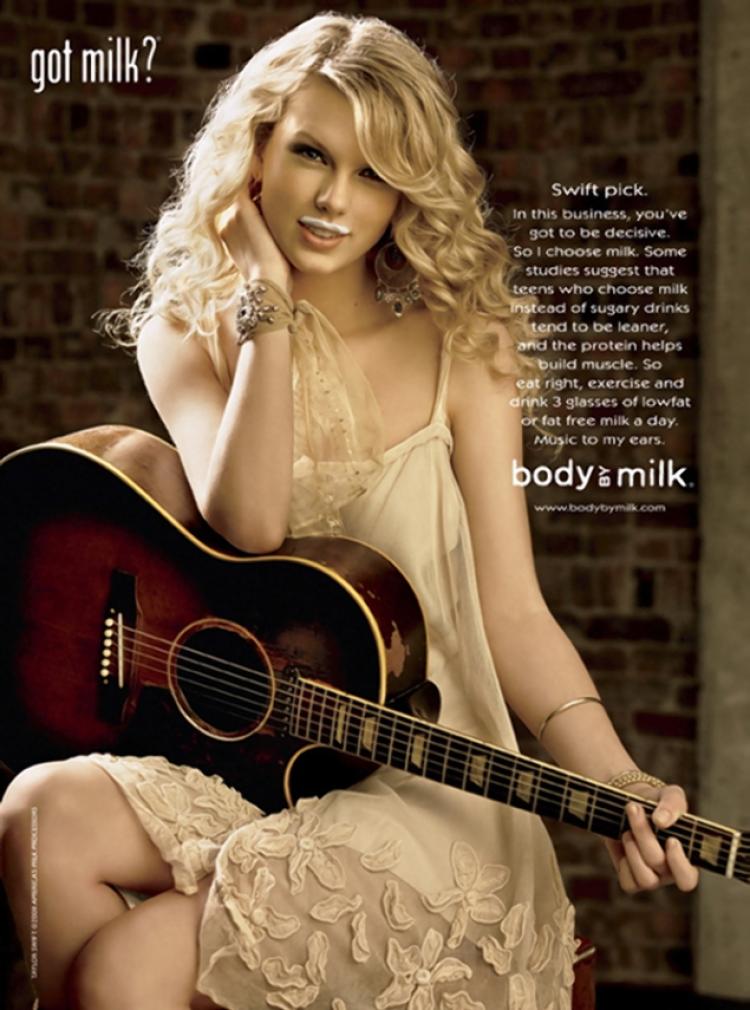 Below is the original, "Got Milk" Commercial and it has Ron Howard written all over it. Ron wrote, directed and starred in the Musical "Hamilton". Ron is a fanatic about Alexander Hamilton and this was the first "Got Milk" commercial and featured Hamilton and Aaron Burr,  and it's brilliant and hysterically funny. We all loved when the commercial came on. I wouldn't be surprised if most of the stuff lying around this guy's home was Ron's collectibles of Hamilton and Burr and I'm told this is true, virtually all the stuff there was Ron's collectables, some of which are original and very valuable. Watch the ad…worth more than an minute of your time. Oh and FYI…that's Ron in the ad as well!! Makes it even more special!!
The "Got Milk" ads were often usurped for other products generally in good fun. Here I usurped  a picture of Grandma Wendy O Williams and turned it into a "got milk". I suspect Grandma will love this as much as my suggestion that corn dogs were served at Max's Kansas City (they were not!).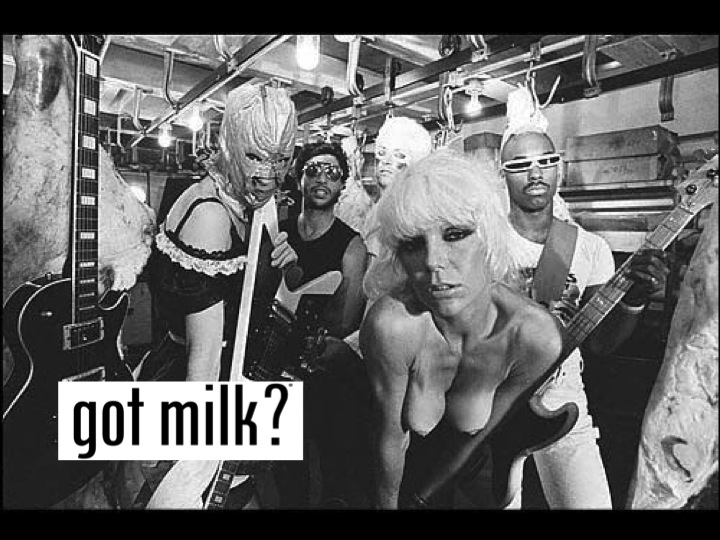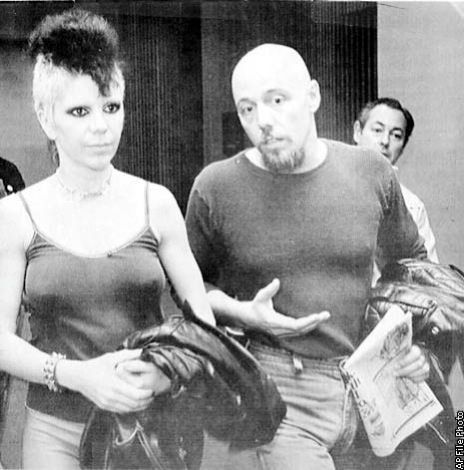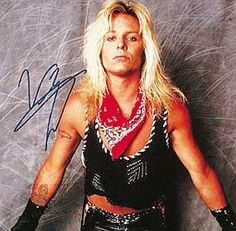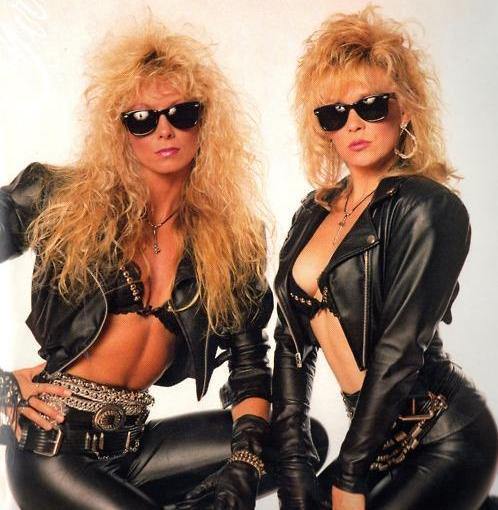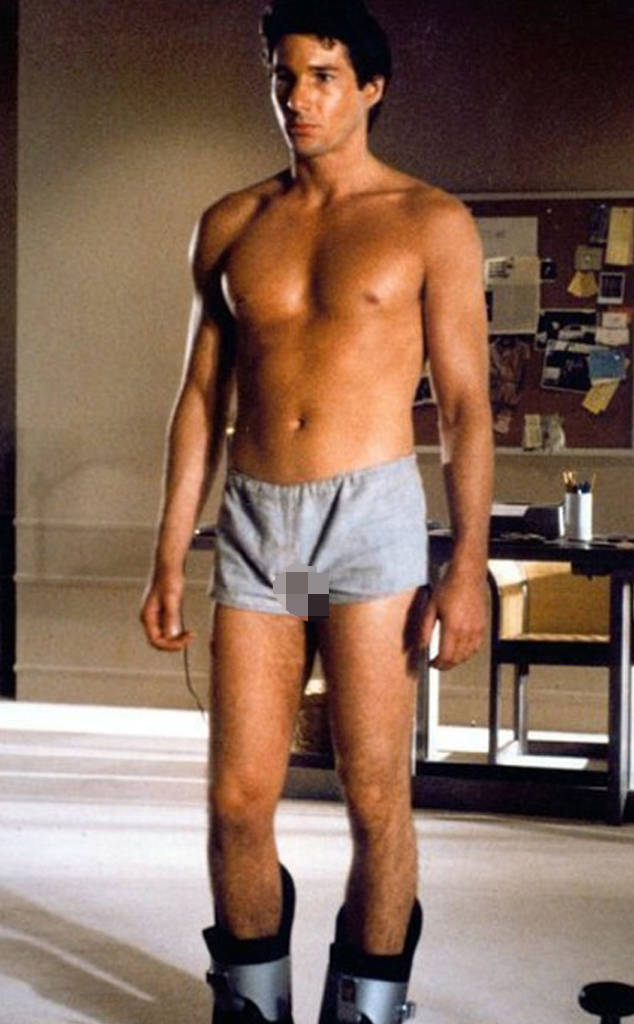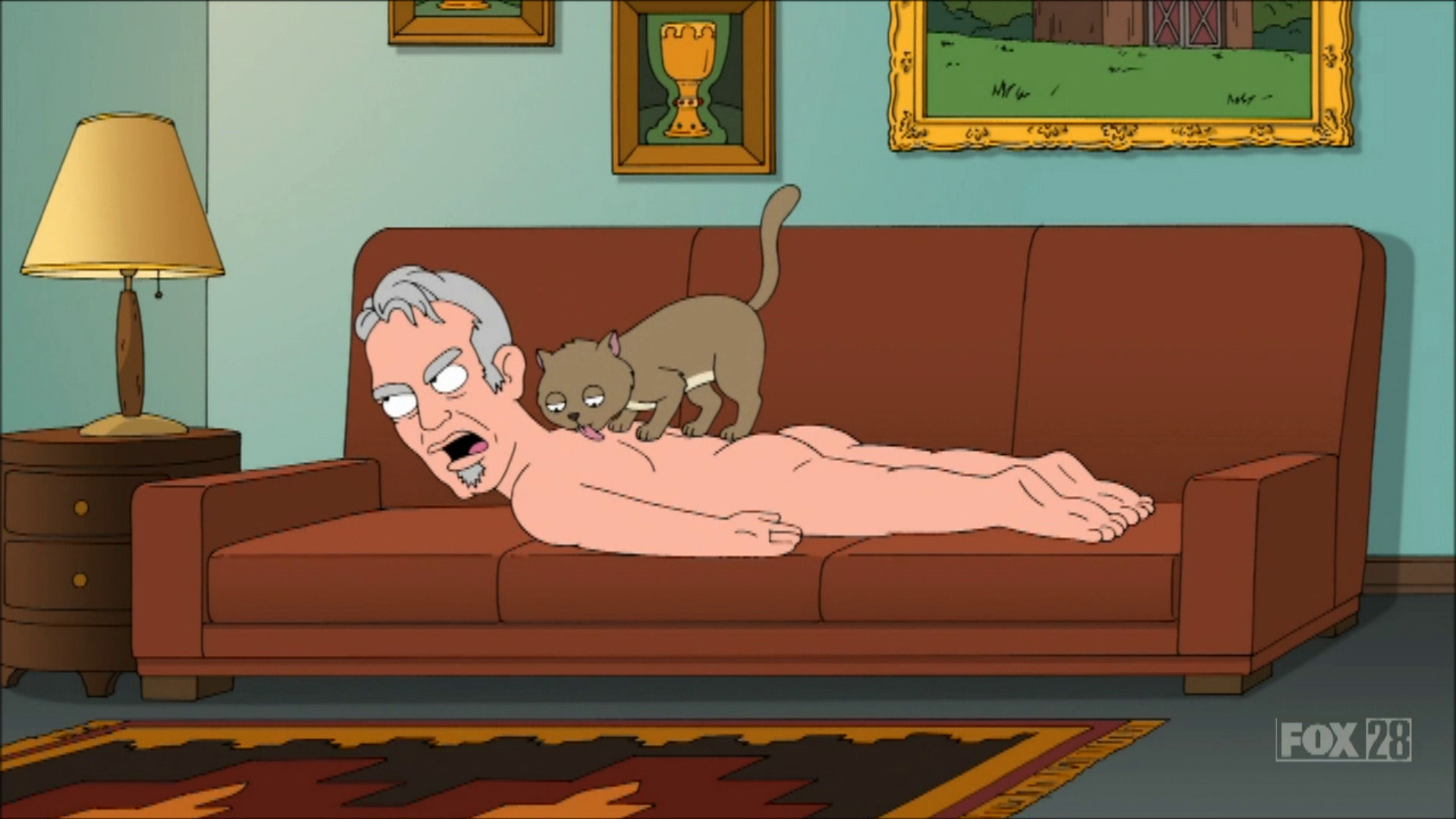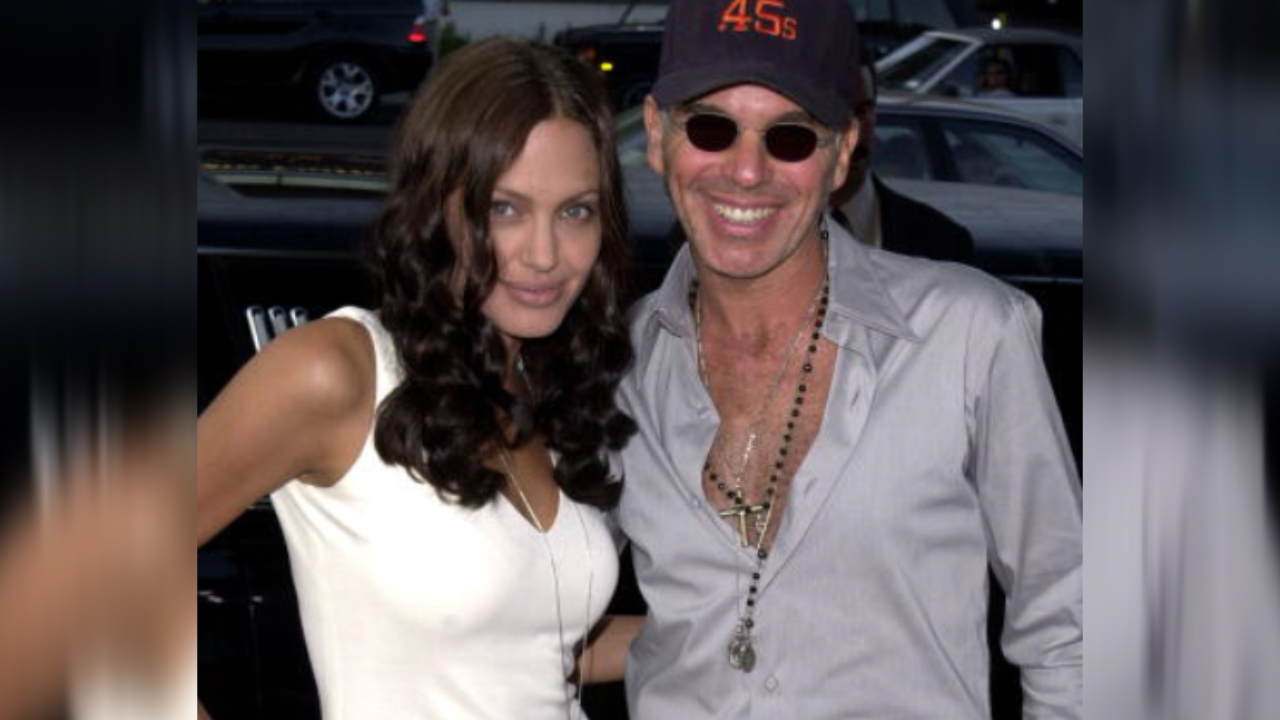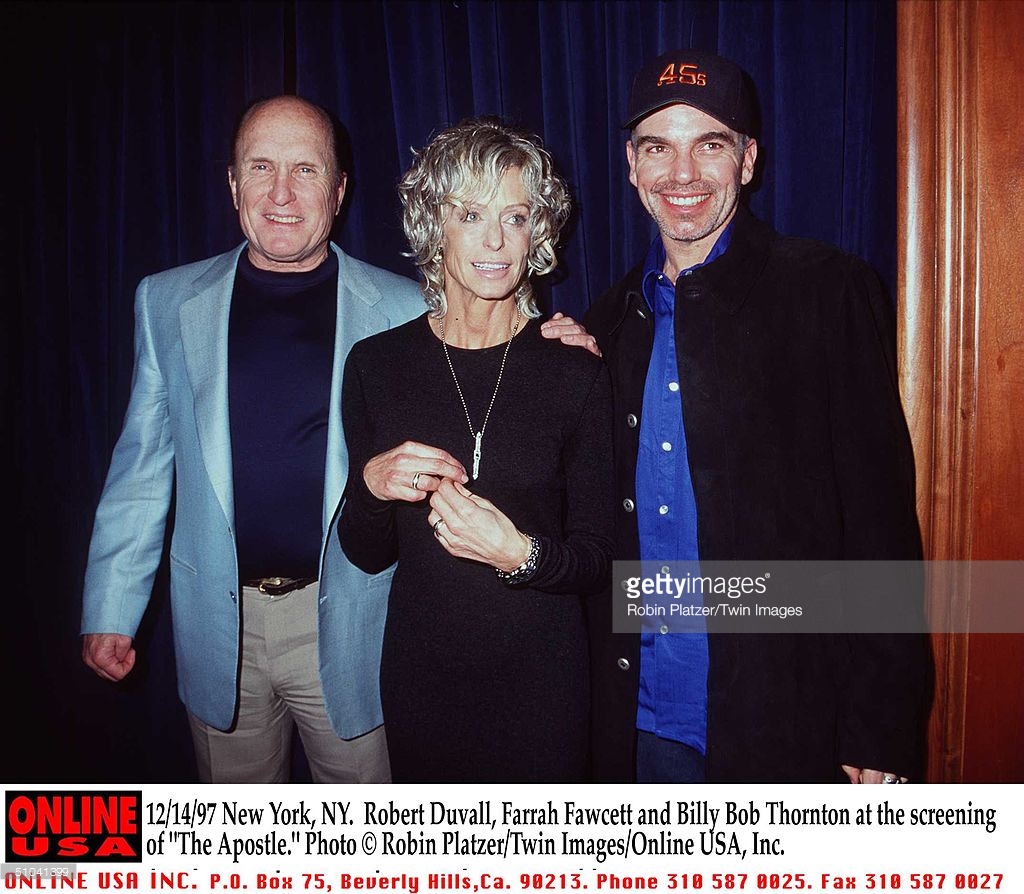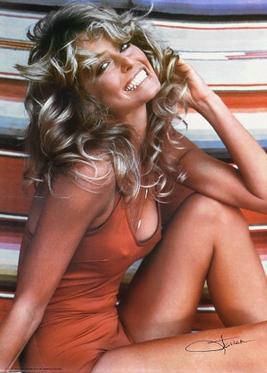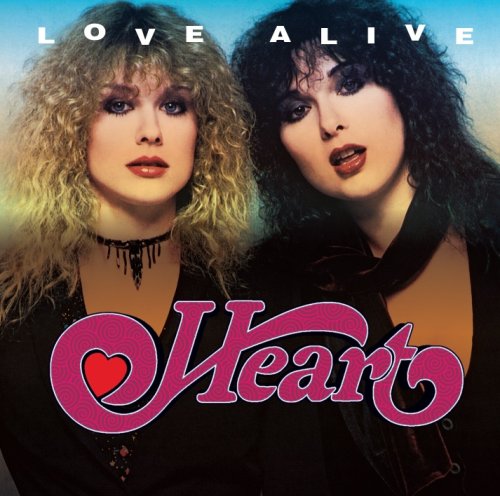 I could not finish watching this, this morning… just too much…gave me chills and I had to put it aside. I've watched her videos a hundred times and listened to the songs a thousand. Oh…also…Heart has the world's greatest back up band…the members of Led Zeppelin!  Don't forget Cheryl is in Heart and Ron is in Led Zep as John Paul Jones! BTW…I too was also a willow last night in a dream!!
Heart is one of my favorite bands and Cheryl knocks it out of the park as Ann Wilson. The gal on the right, Nancy Wilson, is an extremely accomplished guitarist and well known in other ways.
As I gained my reputation for being an international pest I discovered my health club was being used as a training ground for federal agents…lucky me! (As a matter of fact since I posted this they decided to up the ante and restart the harassment using an "Agent Provocateur." He was kind of rattled when I politely told him to "F" off.) I was being followed all over god's creation and I couldn't figure out how they were able to follow me in there so quickly (the Jewish Community Center in Cherry Hill NJ on Kresson and Springdale Roads). They would follow me into the steam room and sauna… the last vestige of pure escape. That took me a while to piece together but the powers that be sent in their cracker-jack team to try and rattle and harass me. That was the Howard's. I was able to pick out all the agents after a few months…the women were much tougher than the men to figure out but they all came to me one morning, the men looked virtually all the same, not the women but there were things that told a different story about the women.
One day an Annie Wilson looking women came in (I didn't know who it was) but kind of ordinary looking and sort of overweight. She was walked into the back room and I was stretching in something called the cage. Now this was really funny. She walked past me in order to get a good look at me which most of the agents did at some point… oh but they hated when I studied them and memorized their features! Anyway, she was really excited to do this, and again she looked like some nondescript housewife who was being trained to do surveillance and I suspected it was her first time, though I really doubt it would have been Cheryl's first time doing some form of surveillance. She walked by me, she was excited and did something virtually no one else had done…she looked me in the eyes and I….winked at her! LOL, yep I winked at her. She walked away with the female agent about twenty feet away where they sat on a piece of equipment. She pointed towards me and told the agent…"he winked at me." I have the worst hearing and can't hear people five feet away, but I can hear conversations much further than that from my healing school training and here, in part, I could read her lips and body movement. They took her somewhere else to be debriefed and the other two lady agents or lagents sat and pretended to talk looking sorely defeated. It was hysterical, even without knowing it was Cheryl at the time. The agents are trained to talk without saying anything useful and sometimes use a lot of hand movements to emphasize that they're not saying dick! The energy and attitude gives them away or they're looking at you through peripheral vision.
When I first realized I was being followed I spoke with an ex-DEA friend of mine who said we could consider using counter-serveillance, yeah lovely…little Jew Boy like me engaging in counter-surveillance. I had a pretty good idea what I was up against… which was everything and I didn't think I needed to spend that kind of money on it. At some point the smart money, a nice Howard girl took notice of me and took a bit of a fancy to me. She started lighting candles for protection and attraction and probably howled at the moon a bit…and she could do it to. She also advocated for me not to be murdered and took notice of the books I was reading which for some reason she knew sat on my desk at work. The smart money…she is all that and more, as are all of the Howard's, studied my books and when we finally connected at some point she let me know what she'd been doing. I worked with her a bit, and her sister and maybe a few others but this lady accomplished in six years what took me over 20 years. I suspect she was doing other spiritual practices and was in great physical and metaphysical condition but this was still impossible. It was impossible for me to do this but I knew it could be done having read the Magus of Strovolos, and other tomes of metaphysics but she got there as well but much quicker and none of this should be possible…but it was.
I had been fighting this battle for several years by myself, trying different strategies, mostly learned from the people who were stalking me, I would just turn it around on them. They didn't expect that but that's what I did. I also used Guerrilla tactics I learned from watching old Abbott and Costello (Lou specifically) and Jerry Lewis movies as well as the Bowery Boys (Huntz Hall specifically aka Sach). No one more effective under duress in a tense situation than a funny man. I kid you not this is what I did. I had decided I needed to undertake, "The Way of the Obnoxious Warrior." I wasn't sure such a thing existed but I was always impressed with the clown in the dunk tank in Wild Wood. A man so evil and obnoxious that there was a sign over his cage warning people, "Clown is of an obnoxious nature, view at your own risk". Something close to that. I hated only one thing about that clown…he smoked! The  guy was so brilliantly obnoxious that you didn't want his life cut short by a smoking disease the guy was awesome. So I googled, "Way of the Obnoxious Warrior" and pretty much hit gold!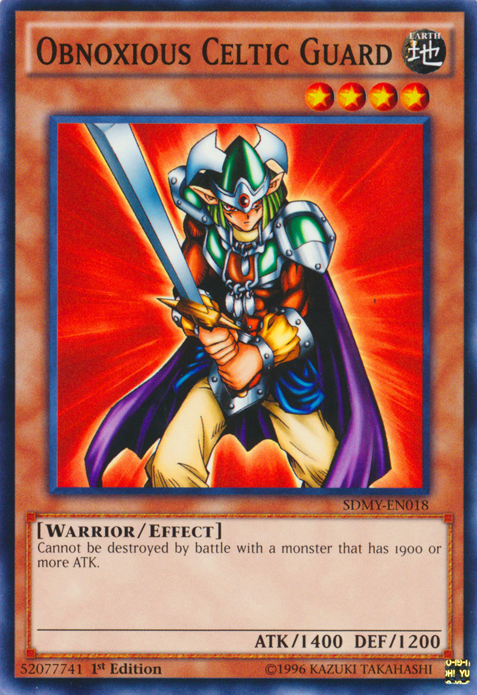 There he is!! The Obnoxious Celtic Guard!!… emanating the Way of the Obnoxious Warrior! I made sure the first thing I did was get a copy of this card, which I still have, as a talisman of sorts and for inspiration and protection. These were fierce warriors who were after me and I had to stay one step ahead of them, sometimes I got to far ahead and screwed things up but mostly one step was all I wanted.
No one quite gets what you're going through under normal circumstances, forget a situation like this and I needed some concrete help. It was only after the seventh attorney I spoke with who finally got it. The fifth did also and in part the sixth but the seventh nailed this. The first attorney I spoke to lied about not knowing about any of this.
Back to this lady; by the time we'd become friends I was in full battle mode most of the time. There was one attack on me after another, some were very serious and lot's of people got hurt. I think she did her best to watch my back, along with some other very fine ladies who supported her in what she was doing but the attacks were relentless and I was always taking counter-measures and having to deal harshly with people who were trying to terminate me.
I can't tell the details of this story now but one day she showed up in a big way, proverbially with sword in hand, in a way that should not be possible, to take care of something that I would not do. I wound up wrapping things up that day basically because things were about to get much worse and Ron was being threatened, but I've never seen anything like her or what she did and she did it with incredible beauty and grace… she was just breathtaking. It was the most magnificent thing I've ever seen as was she! It's nice to have people watch your back, often you don't know who it is, and I'm grateful for them but here to have someone take your front in an effective way, succeeding where no one should be able to, in a way that defies reason and possibility, in a way I had to train over twenty years to do….is amazing…and most of the attempts on my life…stopped. She had just had enough, as had I.
Ron Howard is a marketing and advertising genius and has done a ton of marketing campaigns and commercials. He did a lot of ads for Burger King and McDonalds…the above is one.
Here's another commercial done by Ron:
And another… Ron is recognized as one of the most accomplished Jingle Writers…if he writes it…it sticks in your head!
He did this one for Band-Aid brand Bandaids…
Ron did the "If you don't use regular Clorox…use Clorox 2" ad and jingle…I believe he also did the ad below because I can't imagine anyone else doing a reggae Clorox ad!
There was another Reggae Jingle Commercial which Ron would have had to do…"They put lemon in the Tidy Bowl For You." I can't find the ad but Ron was Bob Marley and who else is going to do Reggae advertising.
Ron did this safety ad on the dangers of jaywalking
Ron did this commercial for the Campfire Girls
Ron did the commercial for Contact…"Give your heart to a friend…but give your cold to contact"
Ron did this A and W ad and jingle and commercial…
Ron did the "Look for the union label" jingle/ad for the ILGWU…
One of my favorite commercials of all time and I believe only Ron could do it… I'll go out on a limb and say that's him in the commercial. He would have written the original song as well. I have confirmation on all this.
Ron did a lot of cereal ads and came up with a lot of the products. Heres one for Clackers…
Absolutely brilliant commercial done by Ron for Post Crispy Critters…FYI the lion sounds like Sheldon Leonard who played Harry the Horse in the Film Guys and Dolls and probably is as Ron's father, Frank Sinatra was in the film as Nathan Detroit!
Ron came up with the products, names, and commercials for these three cereals: Count Chocula, Franke Berry, and Boo Berry. Why did he do it? Because no else could!
Ron wrote Kodachrome for Paul Simon, a type of camera film now practically obsolete…he would have done the ads for Kodachrome as well.
This is sort of cross-marketing that Ron did. Getting this song on the radio sold a lot of albums and film.  Kind of like Ron aka Larry Carlton doing the Steely Dan song, "Cuervo Gold".
Ron was responsible for Honeycomb cereal…
Ron also performed the song Honeycomb on Happy Days…I can't seem to find it
I believe this one is also Ron's…
and it is!!! When I was a kid some new cereal came out every six months or so. Clackers came with a whistle that sounded really loud and obnoxious. Ton's of sugar in the cereal but back then sugar was good for you…just like cigarettes and nuclear waste!
Ron did ads for Cracker Jack…
Ron was involved in commercials for Pream, powdered coffee creamer, using a jingle done by originally by Theresa Brewer…remember Pream is better than cream!
https://www.youtube.com/watch?v=rTWZ72B8mfY
Ron did the Ad for Shake and Bake…. it's Shake and Bake and I helped!!
Ron did the jingle and ad for "It's Betty Crocker ready to spread frosting"
Ron did the jingle and ad for Chiffon margarine…Ro
Ron was responsible for the marketing of the game "Mastermind" He had this game played on all college campuses and touted how many sports and entertainment figures were Masterminds. In fact he was the true Mastermind getting us to buy into that and this game!R
Ron marketed and did the jingle and the commercial for slinky, one of the greatest toys of all time! Realize that Ron was born March 1, 1954, a lot of the ads I'm showing are from the sixties which would make him anywhere from 6 to 15.
Ron did a great number of commercials and marketed many of Wham-O products including the following…Super Elastic Bubble Plastic. I can't find the jingle which he wrote. I would not be surprised if it turned out to be his company. He did not do Frisbee.
Ron did the Jingle and marketing for Dipsy Doodles corn chips. I can't find it but it went something like this….Dipsy Doodles the corn chip with snap….fresh corn flavor makes everybody clap…for Dipsy Doodles the corn chip with snap. Last time I saw the ad was probably about 50 years ago so that's all I can recall.
Ron did the Jingle and ads for Mr. Chips Chocolate Chip Cookies. It was a terrific cookie and even came in coconut and other flavors. You could not get enough of them. I can't find the jingle or any commercials for it but the tune is the same as for Post Crispy Critters…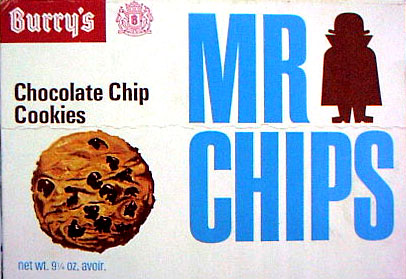 More chocolate chips…In Mr. Chips…oh we will fight for Chocolate chips…it's the great new chocolate chip cookie than has ever been before.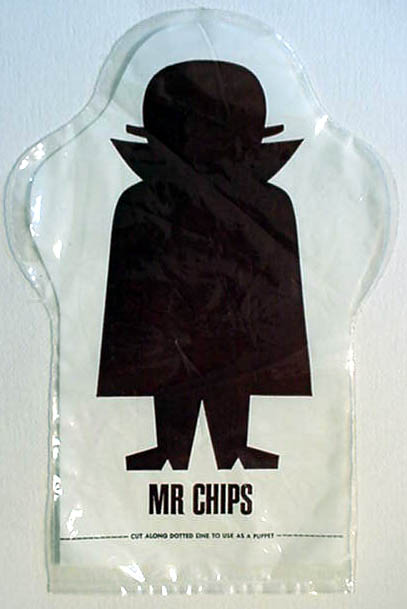 It even came with a hand puppet which I remember! You couldn't do that now because they'd be afraid that you'd stuff this down you pharynx and choke to death!
Ron was responsible for the marketing of Alka-Seltzer and this jingle…
Ron did the jingle and ad for the beef industry called, "Beef it's what's for dinner." Powerful Beefscapes" is the latest advertising campaign from The Beef Checkoff. Building on the "Beef. It's What's for Dinner" slogan, the print and radio advertisements, voiced by actor Matthew McConaughey, ask people to "Discover the Power of Protein in the Land of Lean Beef". Let's go see who Matthew McConaughey is!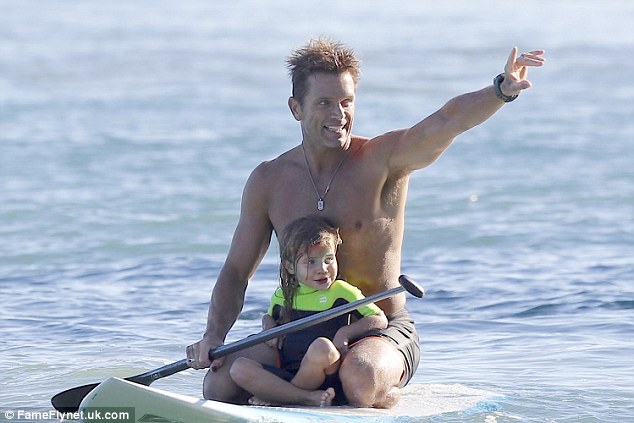 Ron wrote for MAD Magazine and wrote a bit called Oh What A Glorious Dinner about a Chinese Restaurant meal to the tune of Oh, What a Beautiful Morning from Oklahoma. He also wrote a bit called, "I'm Looking Over My Dead Dog Rover" which was to the tune of "I'm Looking Over A Four Leaf Clover". This was his specialty when writing for the magazine, changing the lyrics to popular songs to make them funny! It paved his way to become Weird Al Yankovich.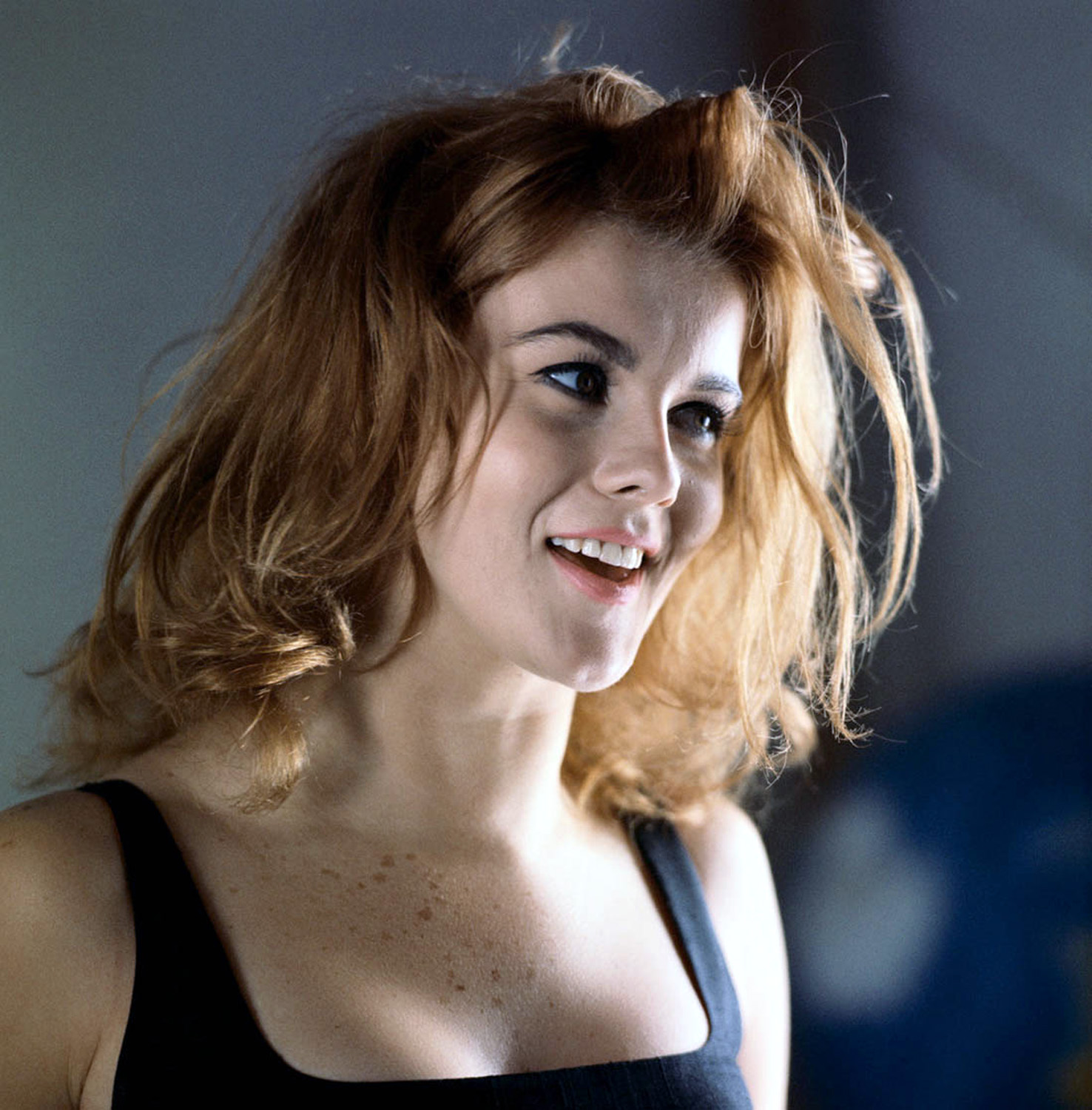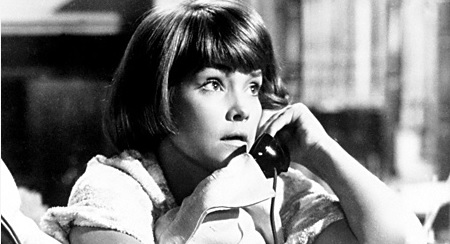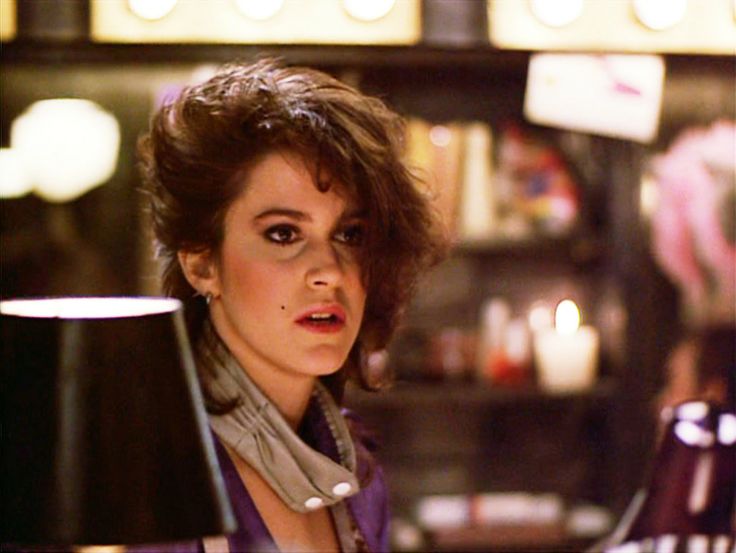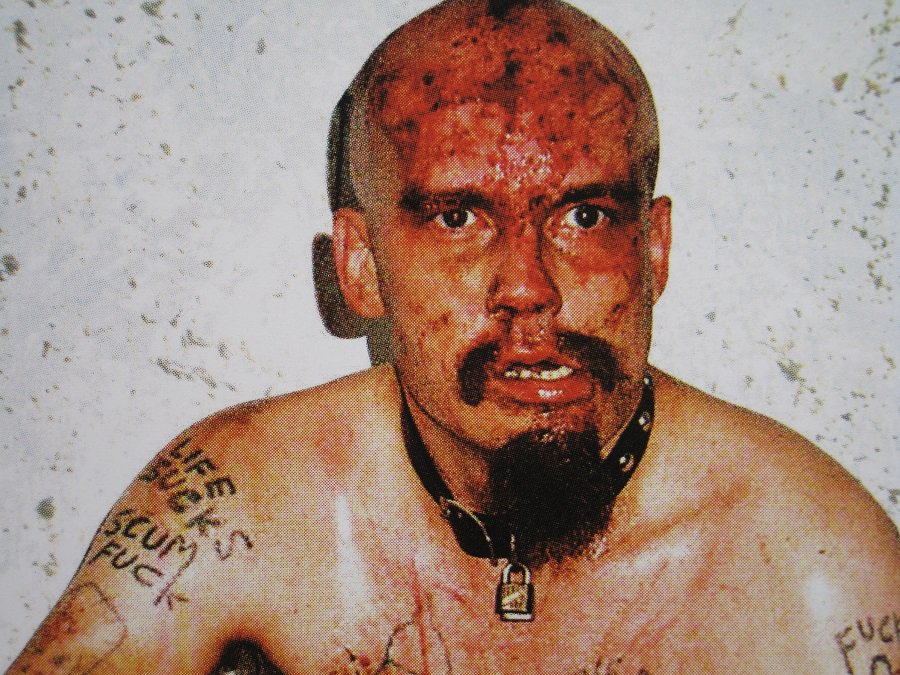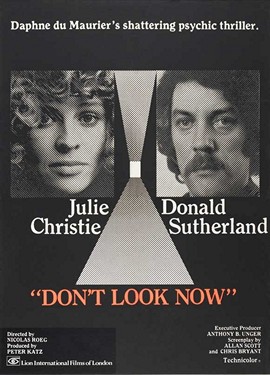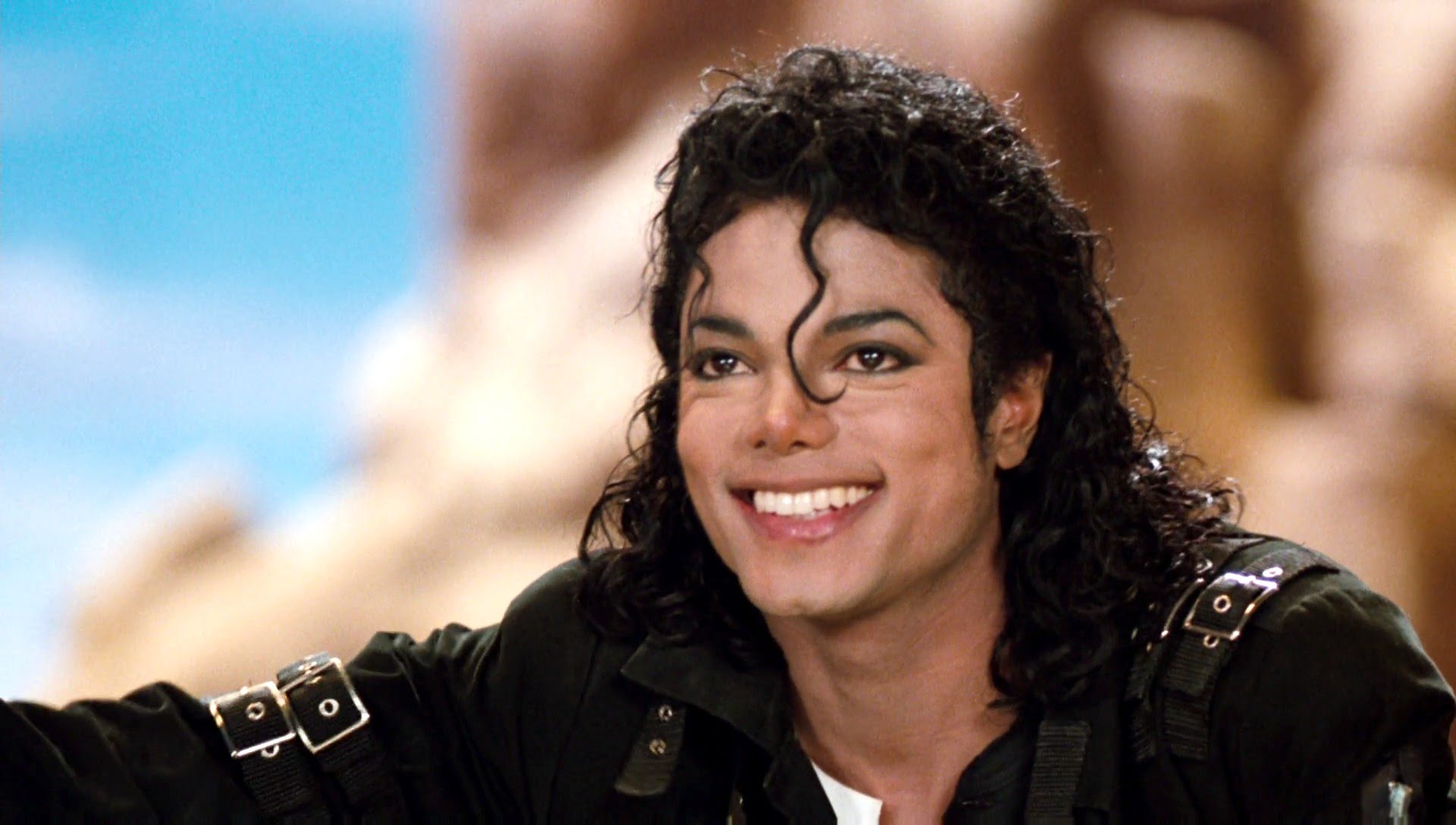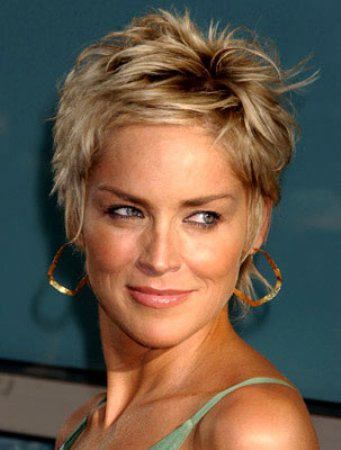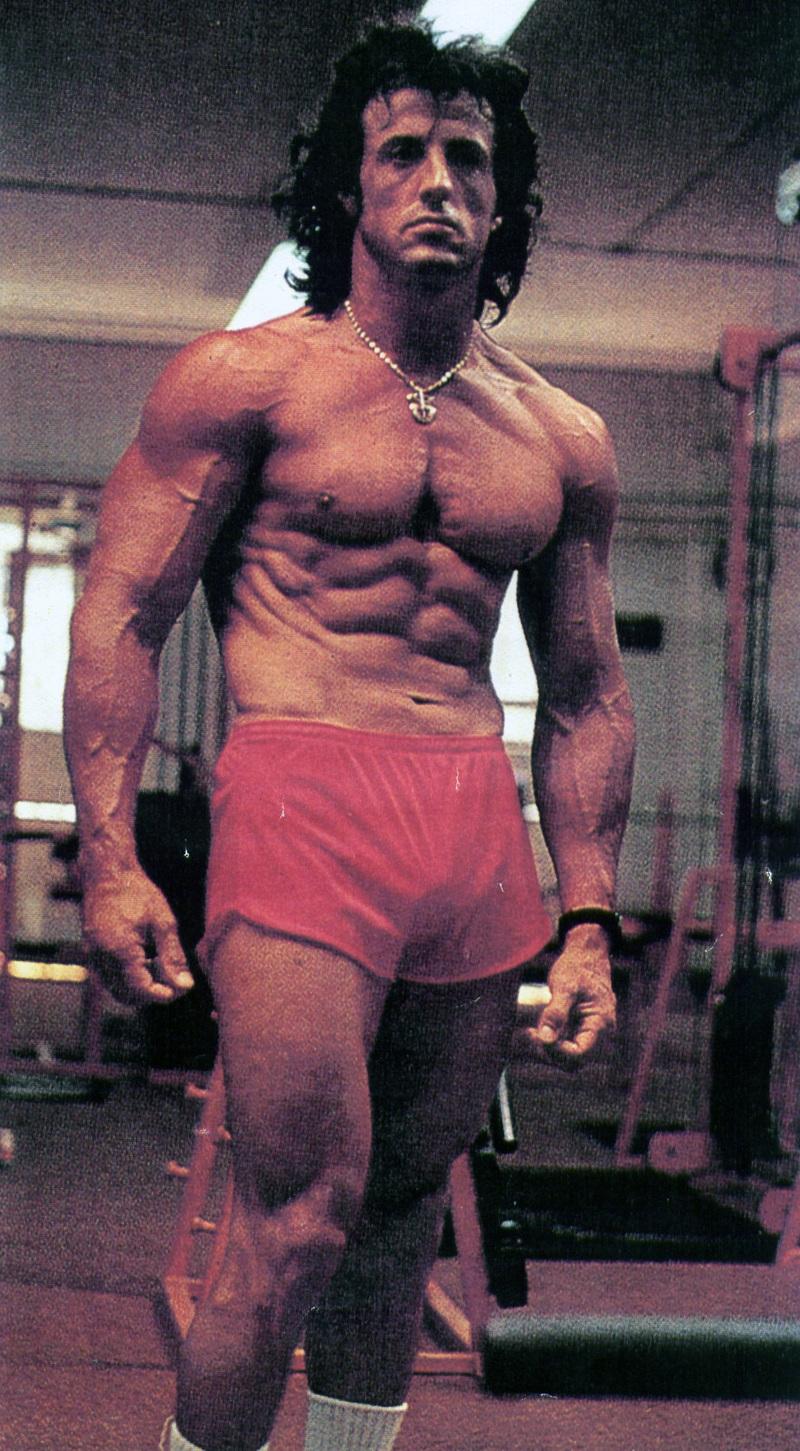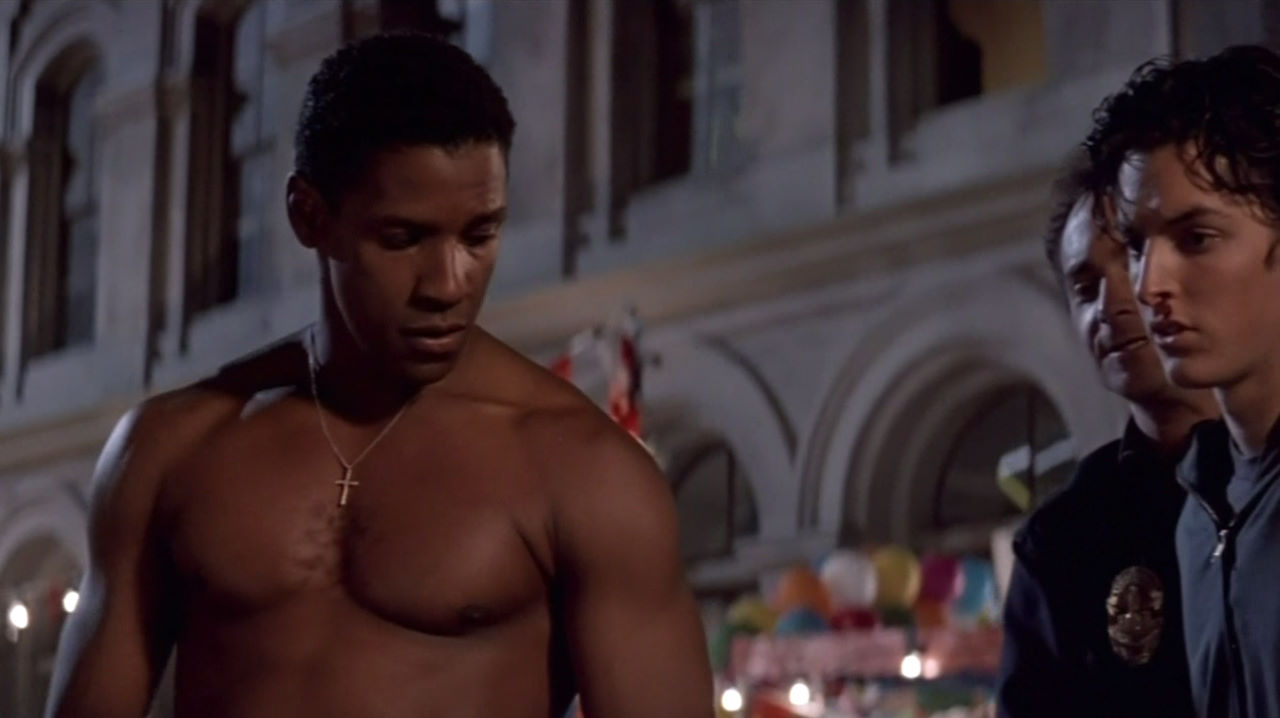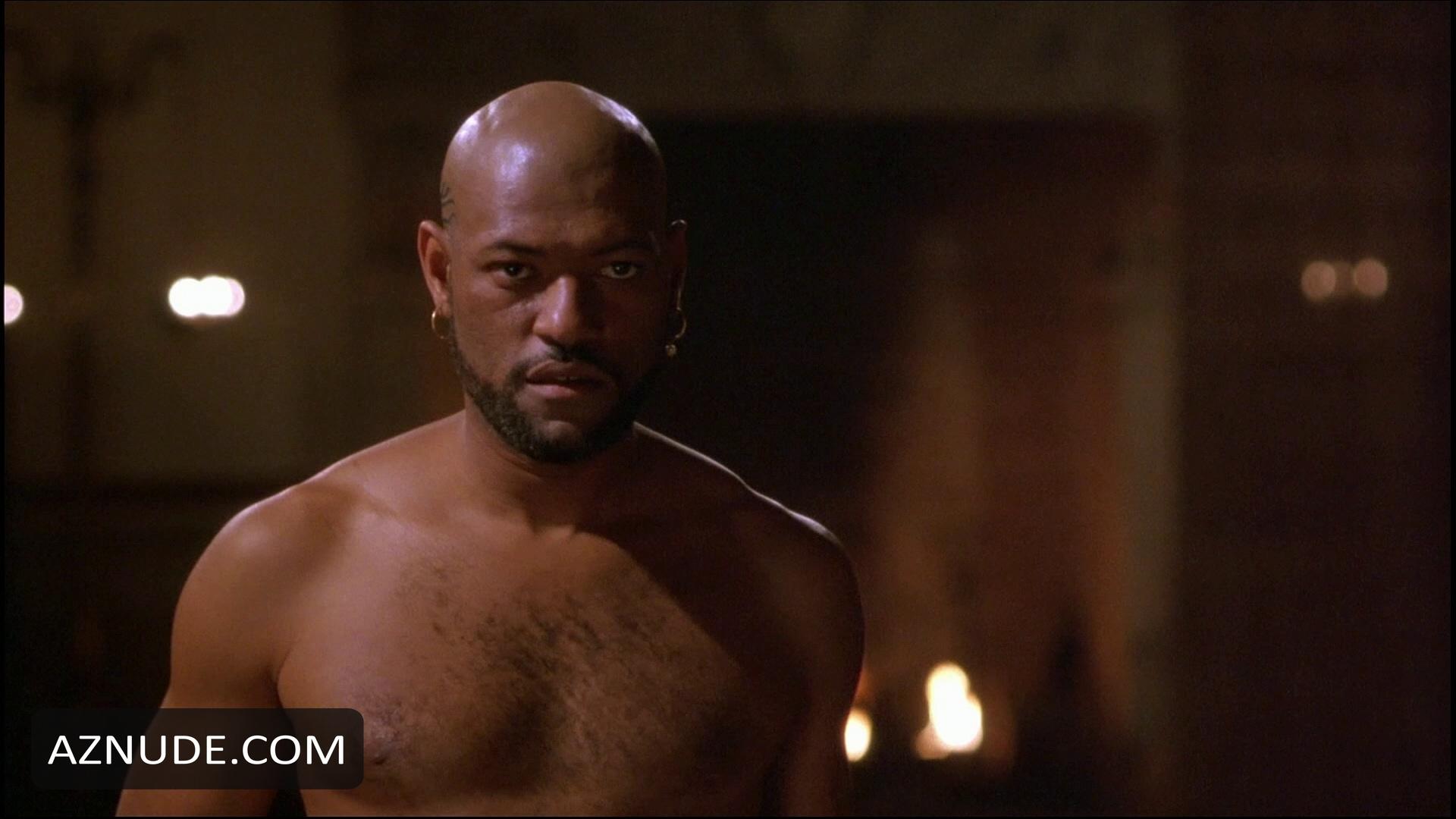 I removed a mistake here. I had warren Beatty as Ron and Faye Dunaway as Cheryl. I took it down. I was told I had a major mistake somewhere on this site and I think this was it. This would be a major mistake. Mistakes are bad  because anyone wanting to debase your material only needs to find one mistake and play that up.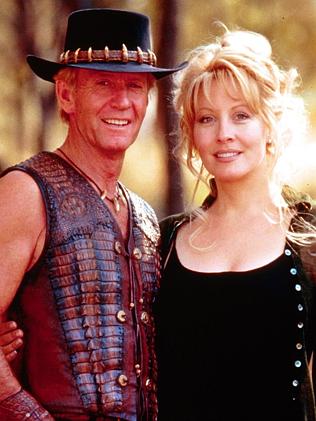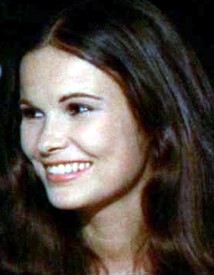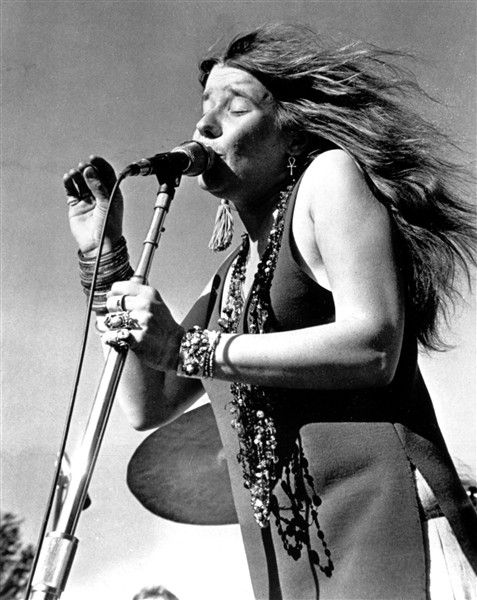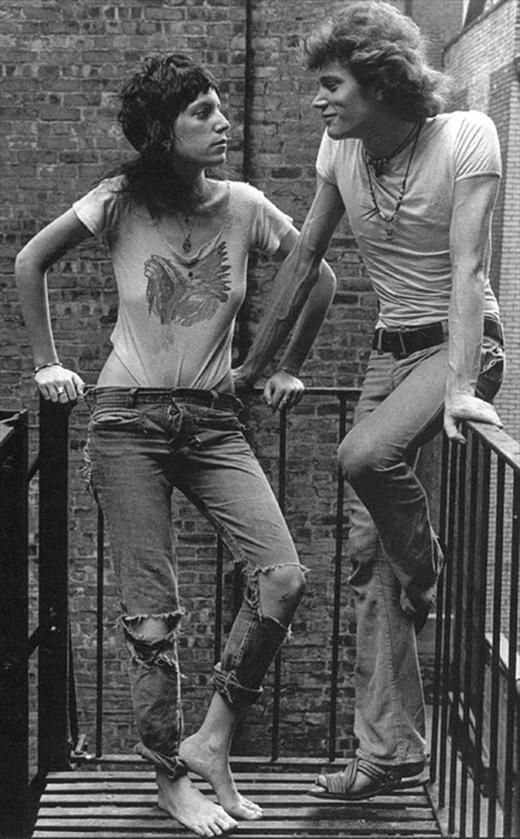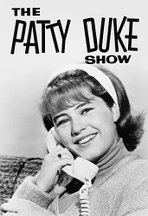 I found that Cheryl Howard played Patty Lane on the Patty Duke Show. I'm still working on who played her cousin, Cathy, on the show.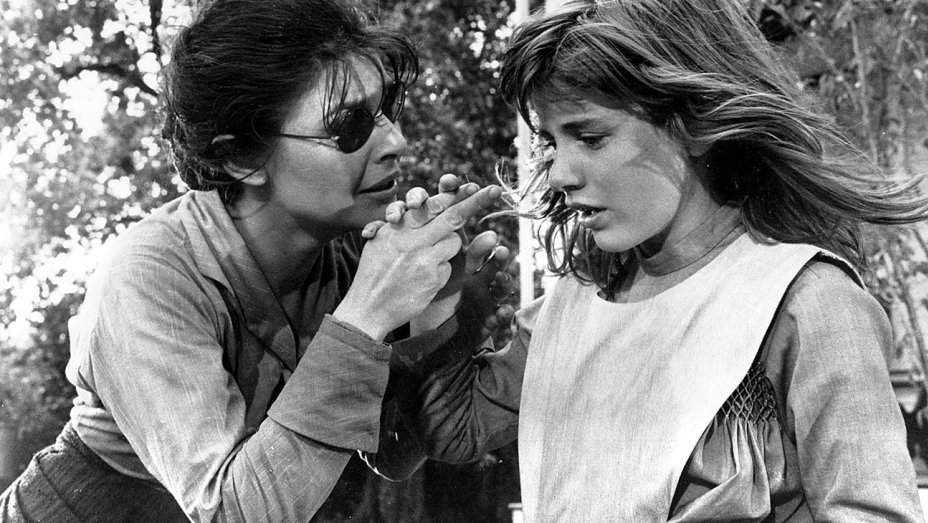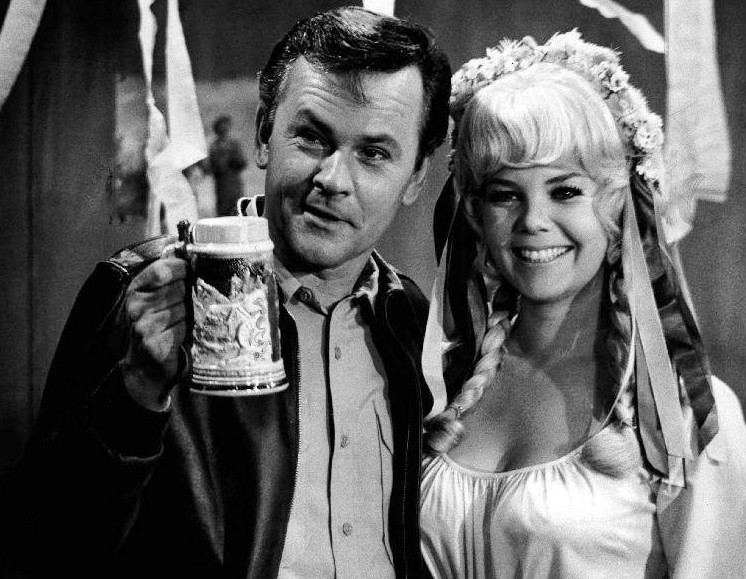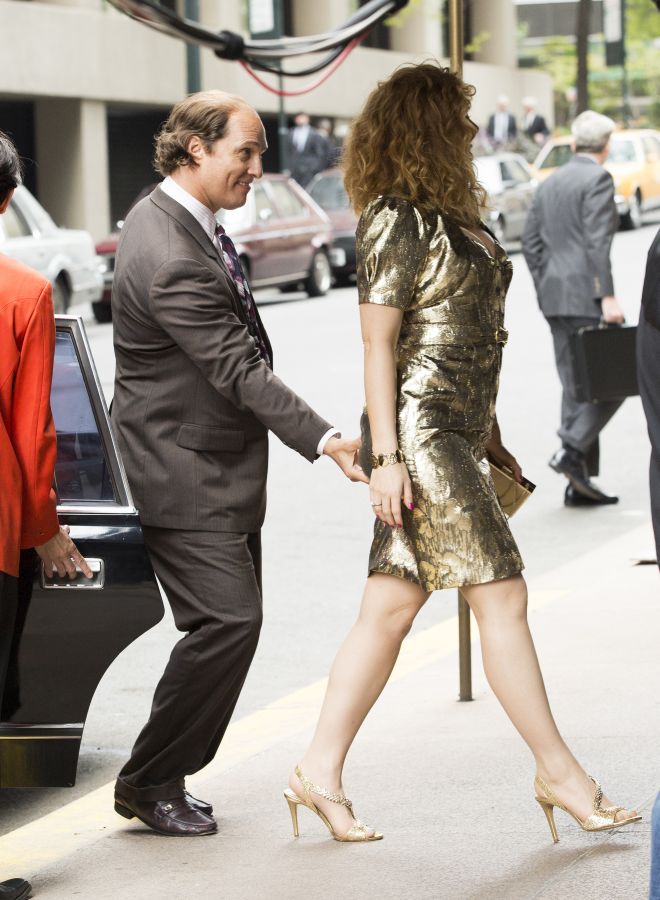 Pictured: Matthew McConaughey, Bryce Dalace Howard Picture by: Janet Mayer / Splash News… Wait till Matt finds out he's hitting on his sister! In fact this photo just looks staged. Matt knew about Bryce of course, Bryce was the one family member I was pretty sure knew about Matt, the older folks knew but most others did not or did not let on if they did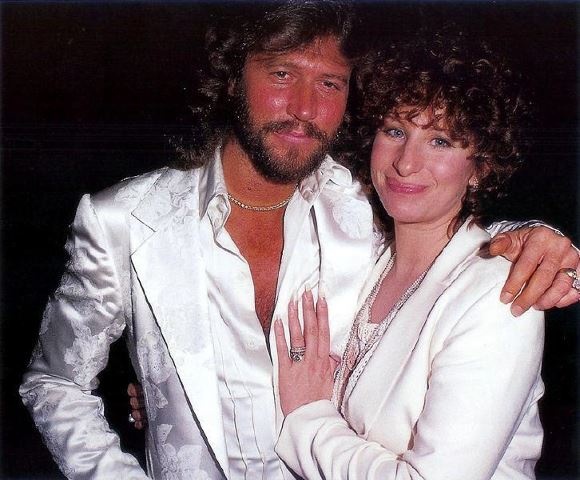 At some point, a couple years ago, a woman in one of the audiences that  Ron pulled together for what turned out later to be kind of an "Ed" show or I believe it was called,  "Ed's Show",  I'll go into it later but she said to me, "You're nothing but a client". At another point she also called me a slut; and still another told me that the TMS machine I had did not give me special powers.
The slut remark was funny and here is a definition from The Urban Dictionary:
A derogatory term. 
Refers to a sexually promiscuous person, usually female. 
One who engages in sexual activity with a large number of persons, occasionally simultaneously. 
Also refers to one who engages in sexual activity outside of a long-term relationship within the duration of said relationship. 
These sexual activities include but are not limited to: passionate kissing, manual stimulation of genitalia and/or breasts in the case of a female; oral stimulation of these parts; sexual intercourse. 
In some cases, used to refer to a woman who is wearing "skimpy" or tasteless clothing. 
Less commonly, used as a derogatory term by one female for another during periods of conflict. 
Synonyms: whore, tramp. Derivations: slutty (adj.), sluttier/sluttiest (superlatives). Related Adjectives: easy; immoral; loose; cheap.
"That slut has slept with every man in this room!" 
"That girl is such a slut–I can't believe that she cheated on her boyfriend with his best friend!" 
"Look at that slut in her mini-skirt! She is not wearing any underwear!" 
"I don't want to talk to her! I hate that slut!" 
"That slut is easy like Sunday morning."
I would not fit the definition of slut in physical reality but on an energetic ethereal plain I might but it was funny and I had never been called a slut before, at least not to my face. I said "I've never been so insulted in all my life!!!". I then asked where my pants were as I was leaving.
I have a TMS machine and my intention with it was to get to the midbrain so I could develop more powerful psychic abilities. I also wanted to reverse the aging process.  The first part happened though it cost me one eye; the second part…not so much. I don't advise this but I had one other person claim to become incredibly psychic after receiving treatment with the machine. I had worked for years on psychic healing abilities but the TMS I believe did move me along where I needed to go. I would have had a harder time getting here but I'm here and I believe this played a part in it. The mid-brain contains the "Eye of Horus" or "The All Seeing Eye."
She then said on another occasion, "You're nothing but a client." This was painful and got under my skin. When I brought it up a couple of weeks ago some other women turned to her and I believe they were angry  she had said it and here I brought it up again. I asked them to leave her alone because she was correct and this was a hard and bitter pill to swallow. I don't believe she was 100% correct and I think things may have changed a bit but this remark would not have been so painful if it wasn't in some large part true. There have been some attempts by Ron and Cheryl to amplify this particular role which I have resisted. There have been attempts to decrease it and they have certainly been kind to me in ways I could not imagine. At the end of the day I have been sent on a mission which has never been accomplished.  I was told, "The object of the mission is to stay on track."  I was given a final order which I have stuck to. I hold all other orders subject to interpretation. I can't be contained in a shoebox, these people will never accomplish what they need and I have still risen in rank despite going full Kurtz on these people. I have left for months at a time, acting in concert with my higher power and sometimes my lower and I have taken care of business for these people and others without consultation…just pure guidance. Much of this is God's will, well really all of it but the "just a client" remark was painful and I consider this woman very valuable in some way as a friend because a true friend will tell you things you may not want to know. I'm not close with her, I don't even know who she is but her information has been valuable to me. It has been worth studying in depth over and over. Perhaps she was trying to cruel and was jealous…it still got under my skin and in my mind…truth often hurts. There was enough truth in it to hurt. I think in part Ron and Cheryl tried to expand this part of my role which I've resisted. I avoid doing things that would define being a client. I have never been a client that I can recall. I have mutual relationships with people, I attempt not to contaminate that. I'd rather go lacking and live in emptiness than live with a false relationship, hence I disappear at times.
I promised myself many years ago that I would never fall in love with a Hollywood Starlit and I've kept to that. The people I have fallen in love with have been beyond remarkable but virtually without fail I never fell in love with the Starlit, I fell in love with the person and I know that has been genuine and there have been lot's of wonderful people to fall in love with.
When I arrived at the Howard's basement for the first time I knew of only two people from the family, Ron and Clint Howard…that was it! I never heard of Cheryl, Bryce, Reed, Jocelyn, or Paige, or anyone else. I didn't know the extent of  these people's activities and I slowly pieced things together, using very good psychic abilities developed largely through hard work and the hand of God and using the internet to study everyone. Everything the reader sees here is through intensive labor, psychic skill and a smattering of good old fashioned luck and the will of one very intense lady who burned candles for me. She defines the mission and holds the final orders and in this way I am not a client. The aspect of "client" comes from Ron and Cheryl who would prefer to hold me as such and not from this woman, I don't believe so.
The notion of "client" makes things convenient in a relationship that for whatever reason needs to be limited. My personal belief is that Ron, as part of his major contract agreement had to agree that I would never show up within his hallowed walls. On a secondary note this very fine woman is a very key aspect of Ron's organization. She is extremely important in a lot of ways. My presence would complicate things.
As much as I like or love everyone and I have grown to be liked or loved by many people I feel most of the relationships are at best half relationships because of these limitations. I can't hug people, I can't touch them, I can't shake their hands and possibly most important…I can't break bread with them which I consider just about the most important aspect of any relationship…the ability to sit and eat with someone. It is the start of most relationships and creates peace and a sense of wholeness. This from what I can tell has never in ernest happened with most of these people, except for my lady friend who I had four dates with many years ago and fed me on all four of them though she never put any food to her lips.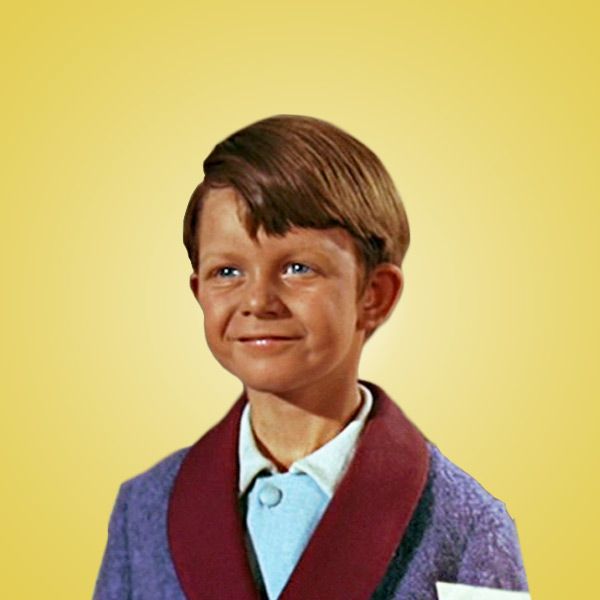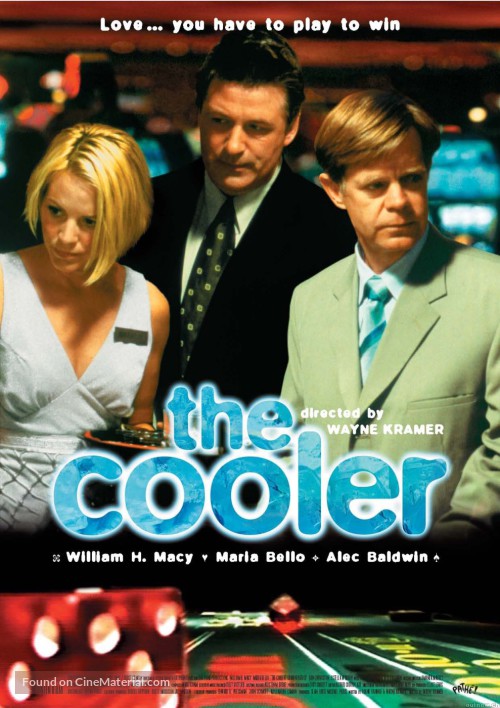 This is about to get more complicated so I'm going to move to a new blog because this one has gotten too long and unwieldy. Go to Ron and Cheryl Howard Part II.