I'm asked how can you tell if someone is Cheryl or not. In order to do that you have to do the "Chubby" Test.  How does that work? If you see some photos of someone you think might be Cheryl…and you look down at your pants…and you've got a big old fat chubby down there…it's very likely to be Cheryl. Case in point…Donna Summers!! Also known as Chubbus Erectus! She'd give a dog a bone.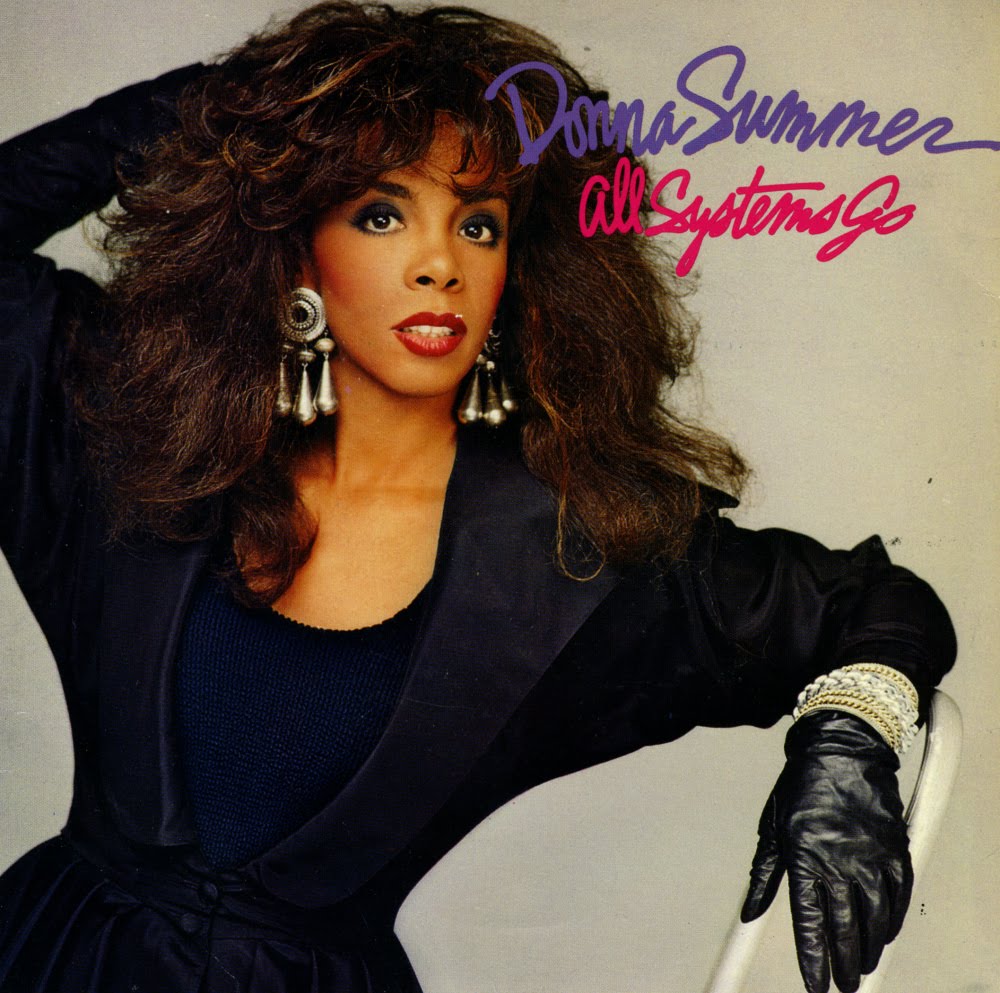 I was about 99 % sure that Cheryl was Donna but the next photo nailed it for me.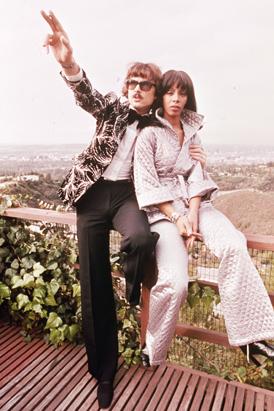 Trouble in paradise??! While reviewing my work, which I like to do…a lot…I found this album…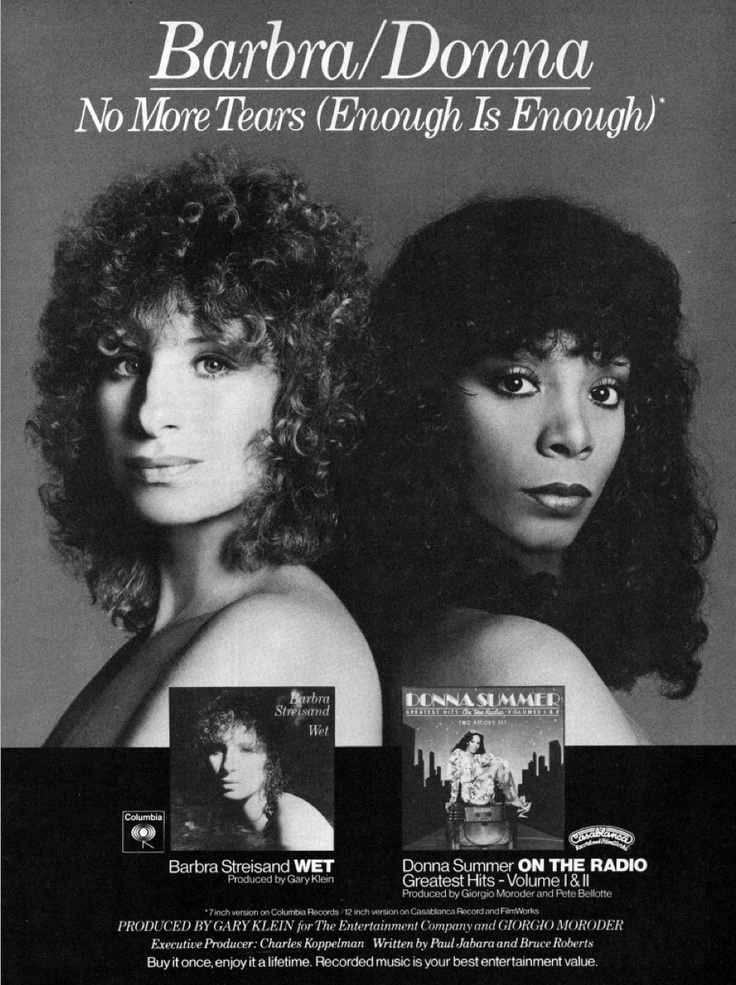 The issue is that I have both Streisand and Summers as Cheryl Howard. Now I could be wrong about one of them or I could be correct about both of them and I doubt I'm wrong about both because I got reamed out for taking too long to figure out that Barbra is Cheryl. (Barbra and Woody were revered in my household and millions of other Jewish households. The key word here is revered because they were loved all over the place.) We saw earlier that Ron Howard was both Kris Kristofferson and Bob Dylan despite being in the same film together and in at least one scene together. What to do? Look for them in a video together. Nope, not really there. One video of both of them, none in the same shot.  How about other photos…yes lots of them but just like the above one…same two shot with lots of shadow between them to hide any cuts in the photo. Here's what cinch it for me that this photo was photoshopped or whatever they did at that time (altered)…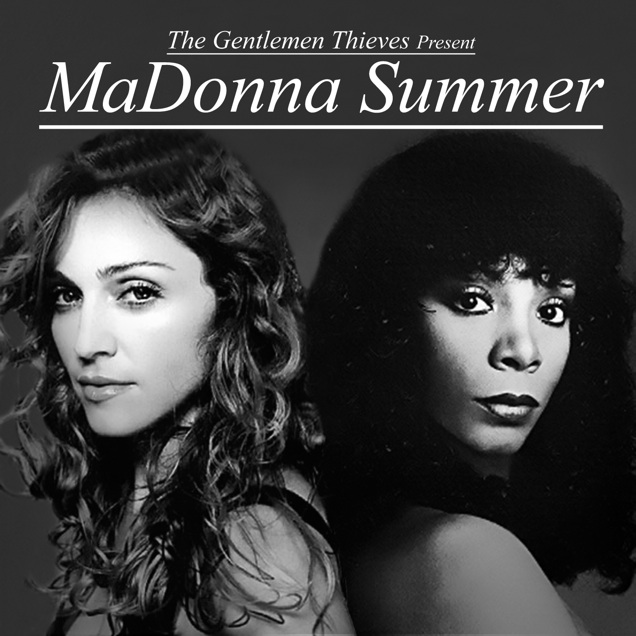 Here Barbra Streisand is removed and MaDonna is replaced next to Donna Summers. This is a more obvious alteration as the MaDonna photo comes in as clearer for whatever reason. This is probably Cheryl and Ron's people who made a funny cover out of the original album. Why do I believe that? As we saw earlier Cheryl is also Madonna! I believe that the Streisand/Madonna photos taken around the same time would have the same lighting and lenses etc to give the same quality picture which made it easier to mesh the two together. I believe as I did earlier that we have the same ladies!
Since Ron is Robert Daltry of the Who and we're looking at Cheryl as a woman of color let's look at another Chubby maker…Tina Turner!! Tina was in the film "Tommy" as the Acid Queen! With that in mind and that Cheryl was also Donna Summers, I'm guessing that Tina Turner is  Cheryl Howard with 90 percent assuredness. Also the Chubby meter hit a very high score and her body habitus which I've seen numerous times before. Cheryl holds a posture of defiance saying "come on world…I'll take you on again…and I'll win!!!". It's 100 percent pure Cheryl!!!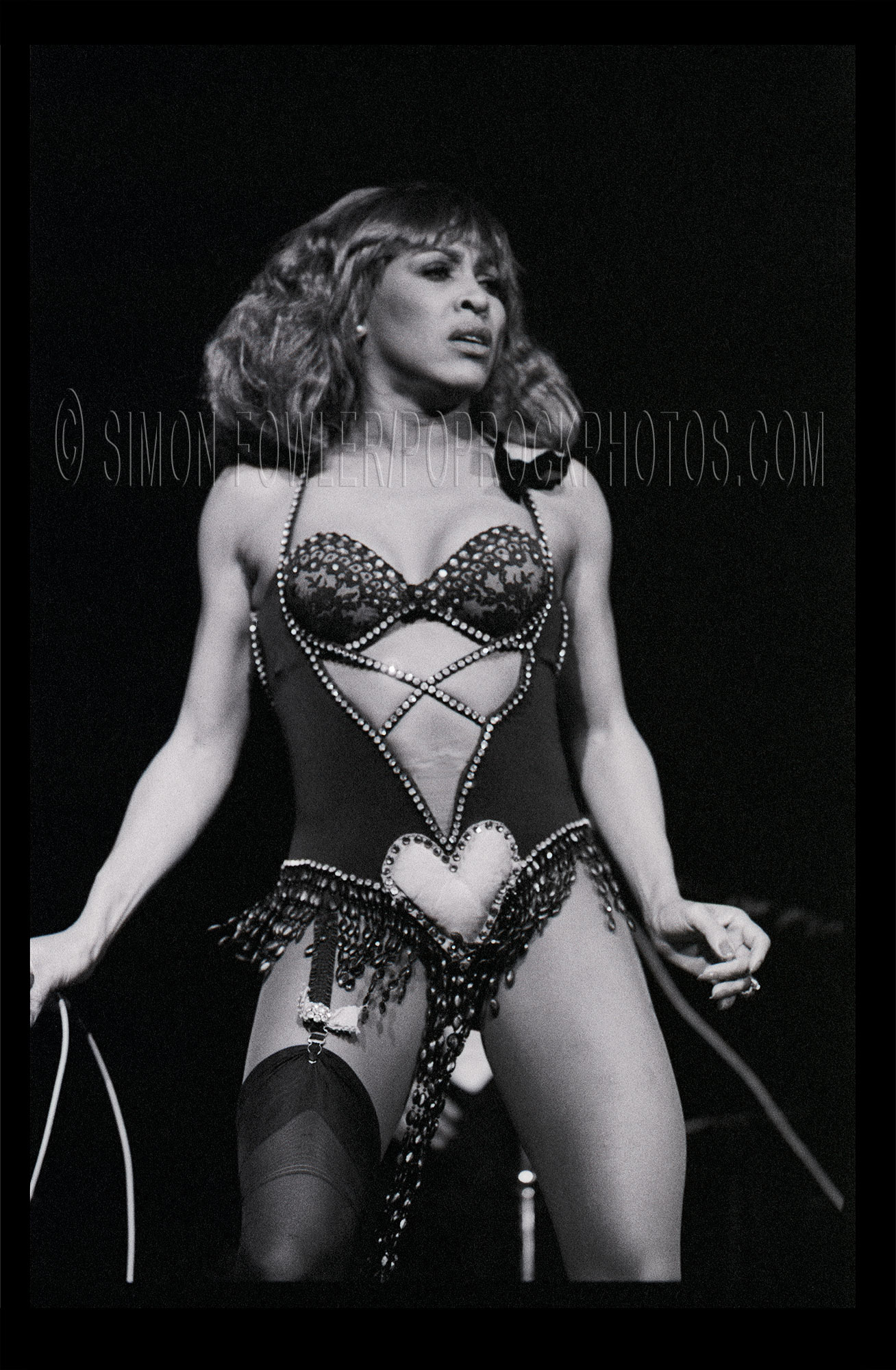 Roger Daltry aka Ron Howard and Tina Turner aka Cheryl Howard singing together in the film Tommy…well at least Cheryl was singing…Tommy was still pretty deaf-mute at that point in the film. Hmmm…you know what Cheryl Howard is Ann Margaret who is in the film as well. I'm pretty sure she's not Oliver Reed but you know what? Her son's name is Reed. Never ignore a tidbit of info like that. I found one of Ron's kids like that!
I've studied this scene a few times since I posted it…just brilliant. Actors are amazing, direction is perfect, camera placement, shot set up, music, Ann is hot as all can be and some nuances that you might only pick up after several viewings like in one cut from the scene at about 2:45 they have Tommy put his thumb in his mouth. I believe this was to demonstrate the trauma of this event to him. It's a small touch but the kind of thing that points to the careful detail that was done to this film which is absolutely pure gold!
Cheryl is amazing here as Ann Margaret. If you haven't seen it go do it now. Go see it on your friends entertainment system to get the big screen feel of the film.  The music in the film exceeds the music of the original album. I'm not going to retract that because it is and it doesn't detract from how great the original album was. In the film you have the likes of people not in the original album like: Eric Clapton (Ron), Tina Turner (Cheryl) and  Elton John as the Pinball Wizard in what has to be his ultimate role anywhere. He's essentially doing a cover of the song but he's wearing: a stock cap with a giant pinball at the top, giant glasses, these giant stilts and giant shoes with a ten foot tall pinball machine to play with a keyboard on it that he plays while playing pinball. It's perfectly cast for him and he knocks the tune out of the park. The promoters of the film were smart enough to show that clip when marketing the movie and they really didn't need to show much else because we all ran to the theater to see it just based on Elton as The Pinball Wizard.
Shout out to Billy Mumy who is Ron's biological brother and is in fact the grey Sir Elton John himself!!!
Billy took some offense to my saying this was his ultimate role. He also did this:
Sir Elton Hercules John, CBE (born Reginald Kenneth Dwight; 25 March 1947[1][2][3]) is an English singer, pianist, and composer. He has worked with lyricist Bernie Taupin as his songwriting partner since 1967; they have collaborated on more than 30 albums to date. In his five-decade career Elton John has sold more than 300 million records, making him one of the best-selling music artists in the world.[4][5] He has more than fifty Top 40 hits, including seven consecutive No. 1 US albums, 58 Billboard Top 40 singles, 27 Top 10, four No. 2 and nine No. 1. For 31 consecutive years (1970–2000) he had at least one song in the Billboard Hot 100. His tribute single, re-penned in dedication to the late Princess Diana, "Candle in the Wind 1997" sold over 33 million copies worldwide and is the best-selling single in the history of the UK and US singles charts.[6][7][8] He has also composed music, produced records, and has occasionally acted in films. John owned Watford Football Clubfrom 1976 to 1987, and 1997 to 2002. He is an honorary Life President of the club, and in 2014 had a stand named after him at the club's home stadium.
It all pales compared to his depiction of the Pinball Wizard…especially his having over 50 #1 hits. And selling over 300 million albums is nothing compared to him as The Pinball Wizard!