I want to be in cast of Crazy Rich Asians 2 and reprise the role of Mr. Yunioshi in "Breakfast at Tiffany's" played by Mickey Rooney who personally set back Japanese-American relations in this country 20 years to immediately post Pearl Harbor.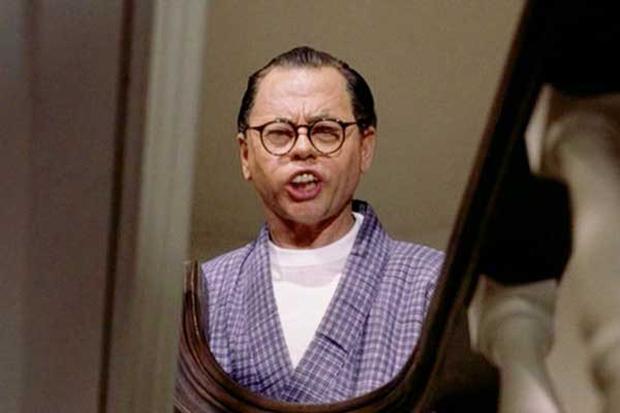 http://fw.to/6xuayEg
http://www.tcm.com/mediaroom/video/1198518/Breakfast-At-Tiffany-s-Movie-Clip-You-Like-Me-.html
BTW here's an episode of Worst Wars which pits Mr. Yunioshi  against Dr. Mann  (Mickey Rooney vs Matt Damon). I thinks it's funny that they stuck Matt in battle against Mr. Yunioshi…LOL. Being one of the best looking, most talented leading men in the world…he deserves it. Plus I think Mickey is like a great or great-great uncle of Matt's. Live long and prosper!