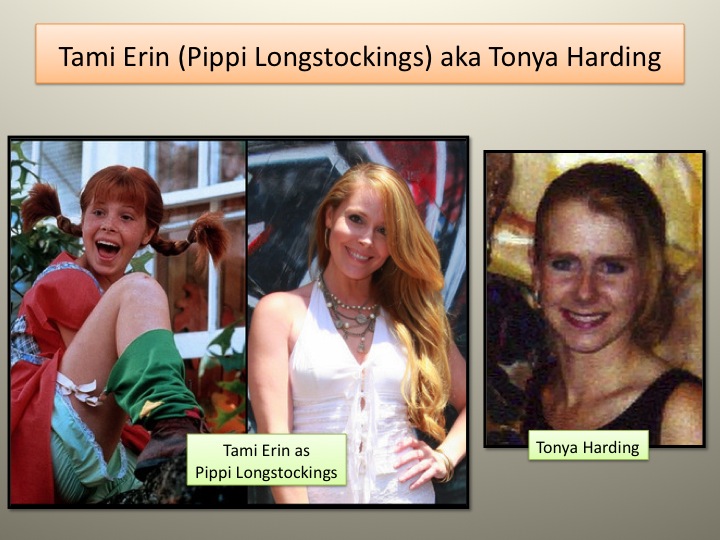 It happens I have always been a huge fan of Pippi Longstockings. I read all the Pippi books including Pippi In The South Seas. I even know her full name: According to Pippi herself, her full name is Pippilotta Delicatessa Windowshade Mackrelmint Ephraim's Daughter Longstockings (in Swedish, it's Pippilotta Viktualia Rullgardina Krusmynta Efraimsdotter LÃ¥ngstrump).  It would give me great pleasure to tell you I read the books in Swedish…but I didn't but I saw both movies and the "Clint Howard Reboots Pippi Longstocking with Milla Jovovich and Fred Willard" Which was hysterically funny.
I pieced this together after remembering the skating scene in the 1988 remake, "The New Adventures of Pippi Longstocks" which was terrific!! Super talents!!!
FYI lots of great photos of Tami as an adult!