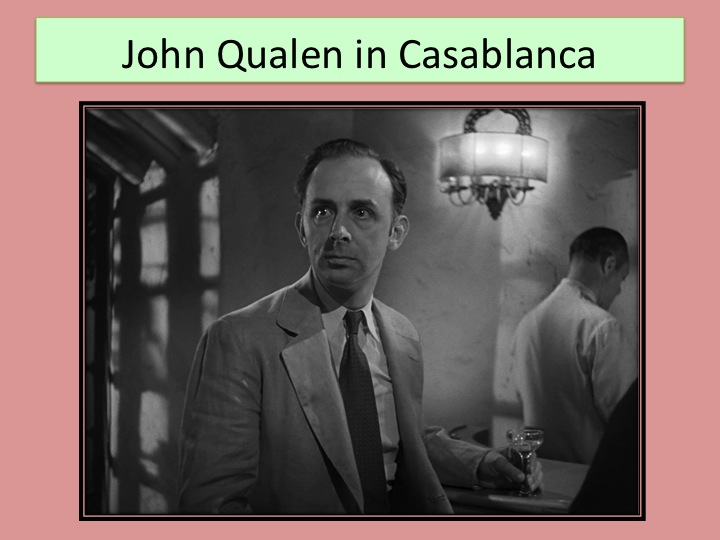 "One of the best and most familiar character actors of the first four decades of sound films, although few who knew his face also knew his name, John Qualen was born in Canada to Norwegian parents. His father was a minister. The family moved to the United States and Qualen (whose real name was Kvalen) grew up in Elgin, Illinois. He won an oratory contest and was given a scholarship to Northwestern University. His interest in acting was piqued there, and he began appearing in tent shows on the Lyceum-Chautauqua circuit and in stock. He went to New York in 1929 and got his big break as the Swedish janitor in Elmer Rice's Street Scene. He repeated the role two years later in the film version. That same year he first worked for director John Ford in Arrowsmith (1931). He became a member of Ford's famed stock company and had prominent roles for Ford for the next thirty-five years. He became a most familiar character player, specializing in Scandinavians of various nationalities, but frequently playing a wide variety of other ethnicities. Perhaps his greatest work among many memorable roles was as the pitiful Muley, who recounts the destruction of his farm by the bank in Ford's masterpiece The Grapes of Wrath (1940). Although plagued in his later years by failing eyesight, he continued to work steadily into his final years. He was treasurer of The Authors Club and historian of The Masquers, Hollywood's famed social group for actors. He had three children, Elizabeth, Kathleen, and Meredith. Qualen died in 1987."
I noted this guy in the film Casablanca. He played Victor Lazlo's (Paul Henreid) resistance fighter contact in the film. He shows Victor a ring he is ostensibly trying to sell that has a Cross of Lorraine inside of it and it demonstrates that he is part of the French Resistance movement.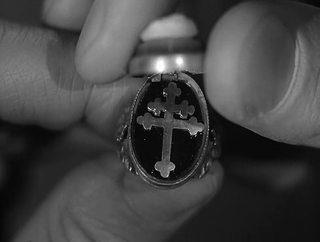 "The Cross of Lorraine (French: Croix de Lorraine) is a heraldic two-barred cross, consisting of a vertical line crossed by two shorter horizontal bars. In most renditions, the horizontal bars are "graded" with the upper bar being the shorter, though variations with the bars of equal length are also seen. The Lorraine name has come to signify several cross variations, including the patriarchal cross with its bars near the top."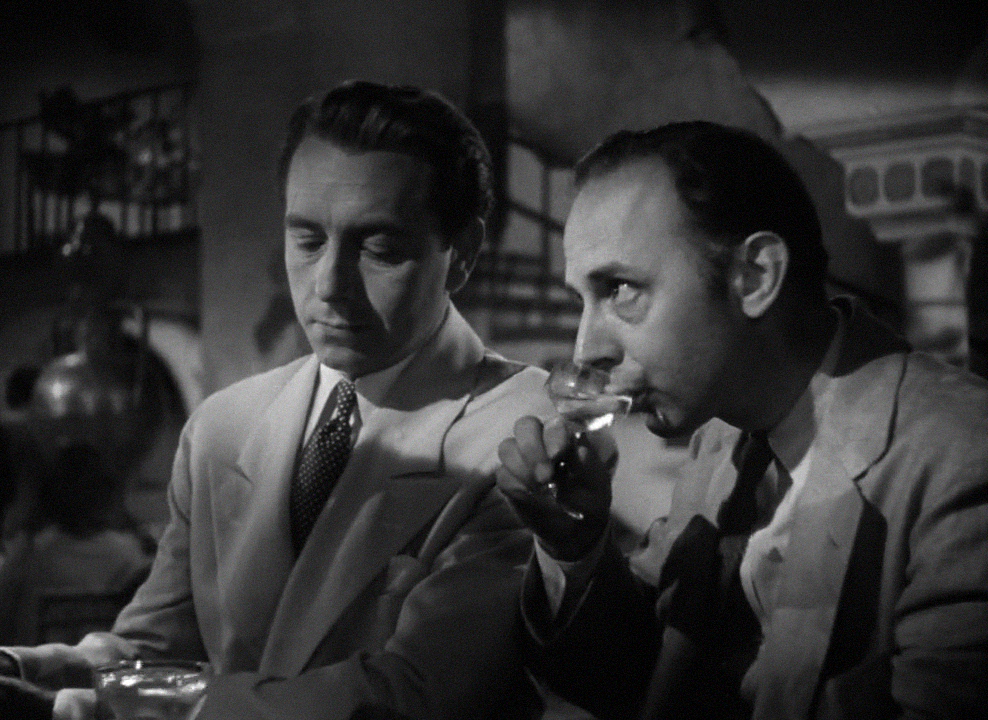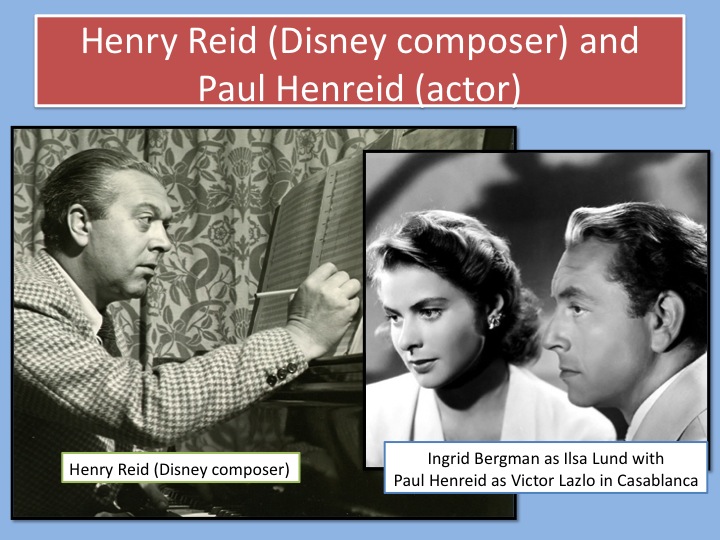 Disney used their employees as actors, nobody did just one thing their. Here composer Henry Reid was Paul Henreid.
So what attracted my attention so much that I am posting about John Qualen?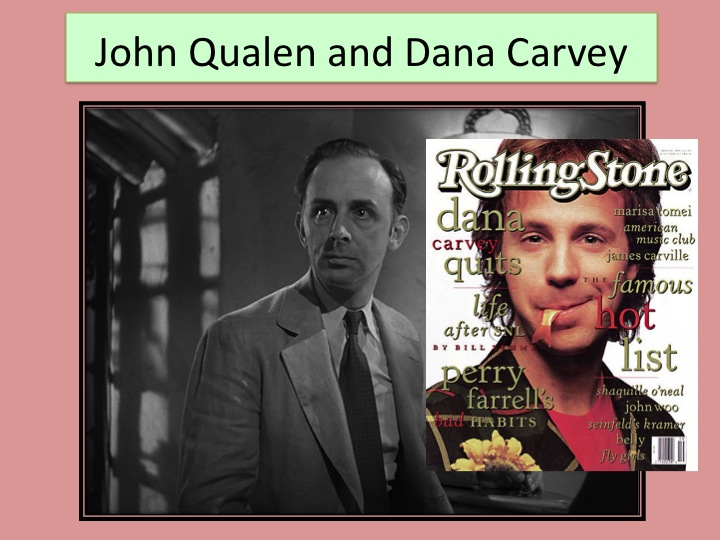 I have a strong suspicion John Qualen is the father of Dana Carvey or some other close relative (or clone).
Go see the film and study Dana for a bit and it becomes pretty clear. Same look same voice, same mannerisms. Same luscious thighs.