Shout out for Riverdale on Netflix. Super job on updated Archie comics to TV show. I give the first episode a 10/10. Awesome show with a murder mystery running through it. Oh and BTW…that's Mrs. Baruch as Mrs. Grundy.!! Question of the day… Mrs. Grundy's first name on the show is Geraldine…what is it in the comics? First prize gets a video of my kolonoscopy!!! Good luck!!
Bonus Question: What is Jughead Jones' first name?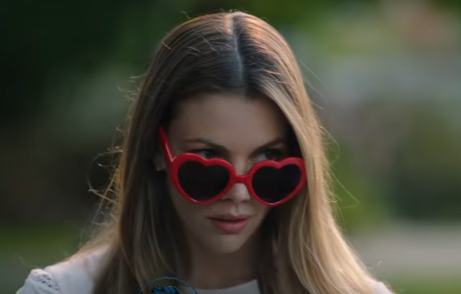 They seek her here…
They seek her there…
Those Frenchies seek her everywhere
Be she in Heaven…
or be she in Hell
That darned elusive…
Pimpernel!!
Mrs. Grundy's first name in the comics is Grisensnable and Jughead's is Forsyth.
First name
[
edit
] from Wikipedia
Her first name is most often given as Geraldine. However, at least once, another staff member called her "Amanda".Archie's Double Digest (#41), she was revealed to be an alumna herself of Riverdale High School, and had run for class president, in a joke about the need to clean off the bulletin board. Her forename was given as "Elizabeth" in The Archie and Sabrina Hour, and as "Doris" in the animated series Archie's Weird Mysteries. In one story about Jughead's correct first name, it was revealed as Grisensnable.  In an earlier Archie book that listed the names of the characters, her name was also "Gertrude". Nevertheless, Geraldine remains her commonly accepted name.
 She was also called "Alice" in at least one mainstream story.  In 
Some days you just feel like Joe DiMaggio