Just back from the world premiere of Spiderman Homecoming…well actually it was a premiere for me. I liked the film. I thought it was well done without most of the usual spiderman stuff that can drag the film down like explaining how Spiderman became Spiderman. (Kind of like seeing Lex Luther as the evil villain in a Superman film with total respect to Kevin Spacey who I still remember being the best thing about "Wiseguy" although if I'm not mistaken there were an older couple with a bowling ball and pin who were really good. I believe that would be the Howards!!
The film was clever with Tony Stark updating Spiderman's suit and a Chinese kid who kept tabs on Spiderman. I loved see Marisa Tomei and Gwyneth Paltrow and wished I could combine the two and send them over to my house so I could personally blog with them.
Tom Holland did a terrific job as Spiderman. So the question of the day was: Who is Tom Holland? I had a couple guesses like Reed's kid and I figured his age to be about 10 or 11 years old as I'm now used to kids playing much older roles. I studied him carelly as there were dozens of possibilities and I finally came to the conclusion that the was….. Ron Howard!!!!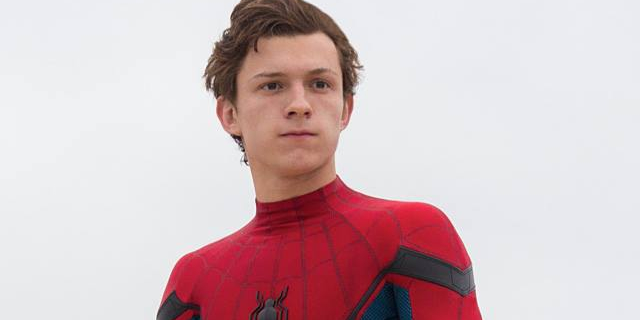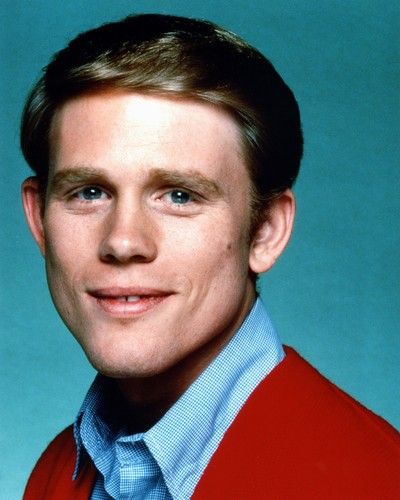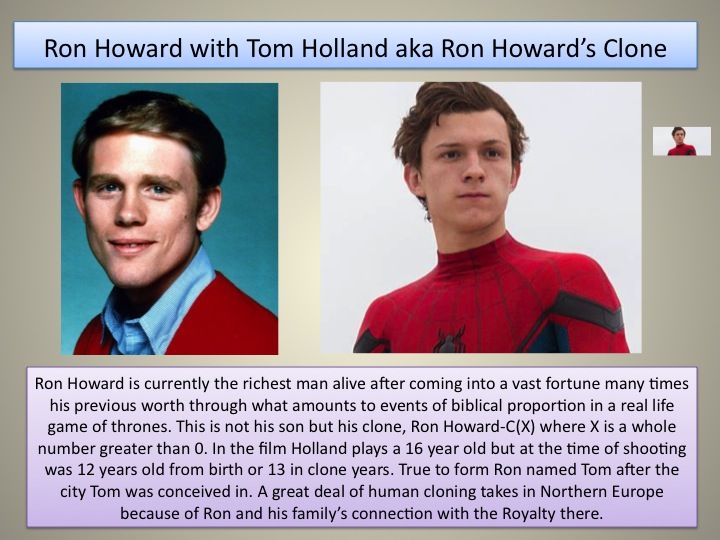 Holland was simply too close to Ron in his face, actions and characters which shone through to be anyone else. He just fit like a glove. I'm looking forward to more of his films, he did a great job! Fyi…this is not the first clone identified on this blog!