Welcome to education theater for anyone paying attention. Today we will look at why the FBI are a bunch of s–tbags. Today we cover J. Edgar Hoover. I'll be reposting this video later. I thought I had a mistake in it but I was largely correct. J. Edgar was a guy named Ed (Erdman) Penner. He was an illustrator for Disney. He also was Rudolf Hoess. I doubt he had any more to do with the Holocaust than he did with the FBI. He was an actor and an illustrator. (BTW, the Maestro either personally or through someone else reported me as being a Holocaust denier, I won't address this here other than the man wouldn't recognize Adolf Hitler if he walked into the gym to work out….azz wipe! No one will miss you when you leave, Richard Wadd.) For those of you paying attention review the slides below. The guy on the bottom right of the first slide is a Disney animator named Ham Luske who was…Field Marshall Rommel…The Desert Fox…See Below. If you're going to run a war and kill off 20 million people it's best to make up people and have them executed or disappear after the war so no one looks for them and the real perps disappear.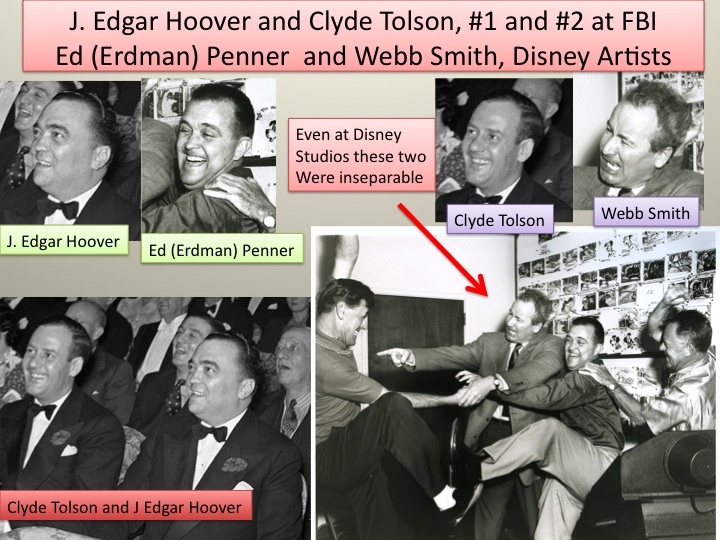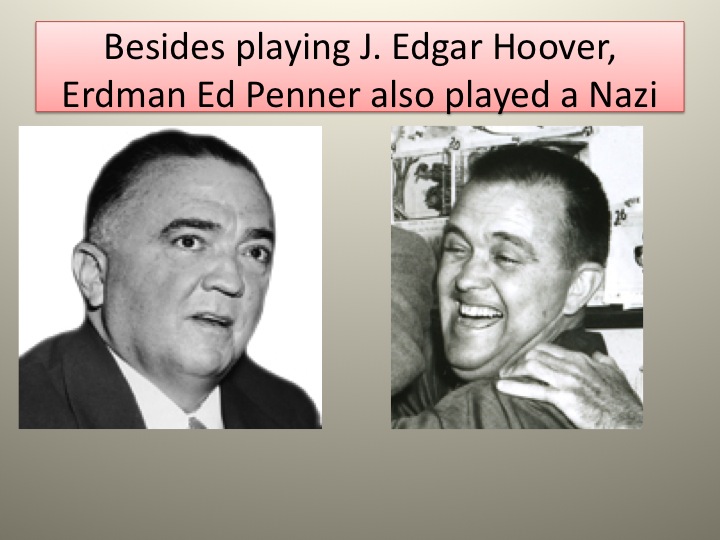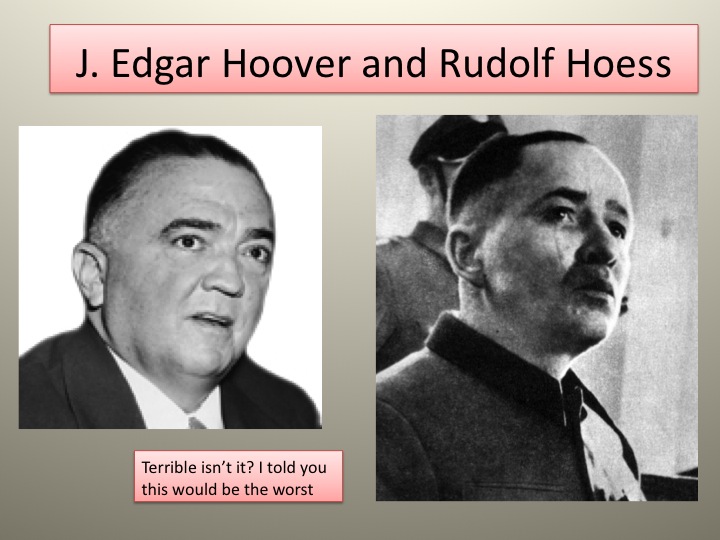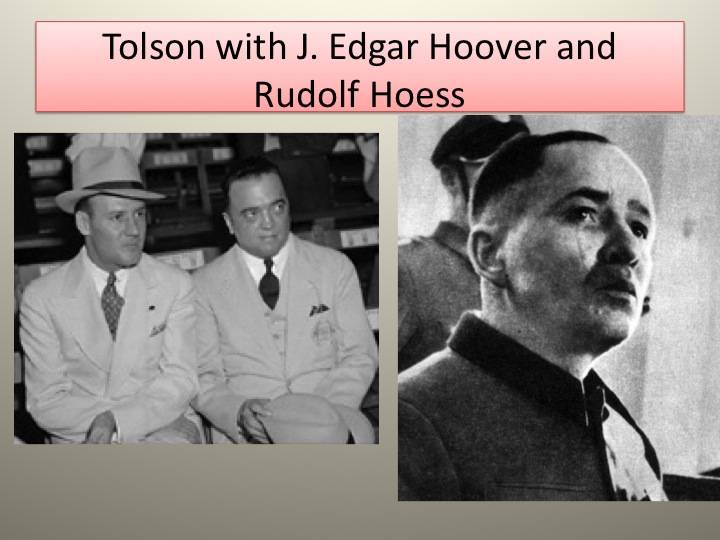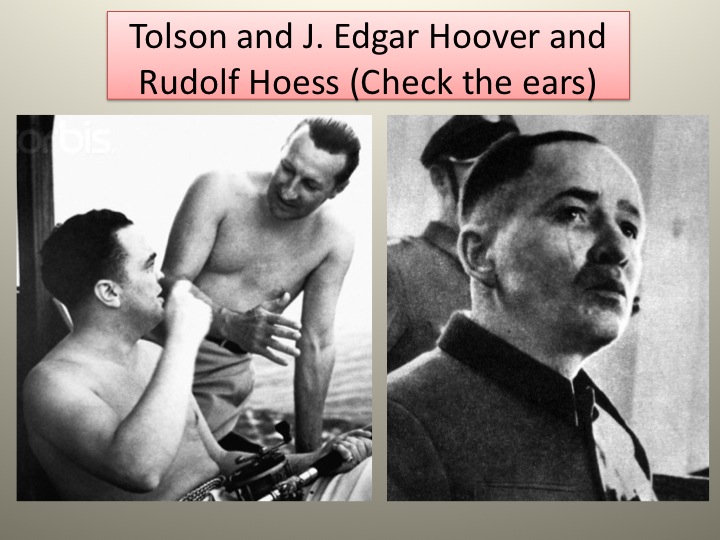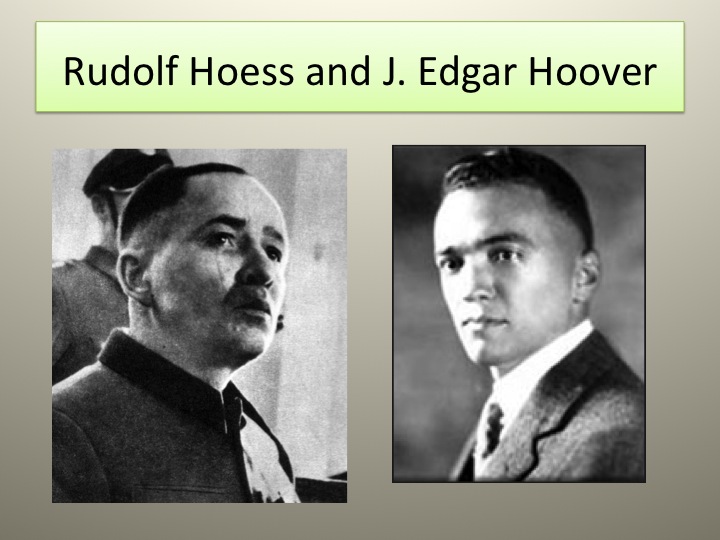 In the previous post I pointed out the bottom right to the left of Tolson and Hoover is Hans Luske who happened to be Field Marshall Rommel (The Desert Fox). You can see how great they made Luske look like a Nazi General.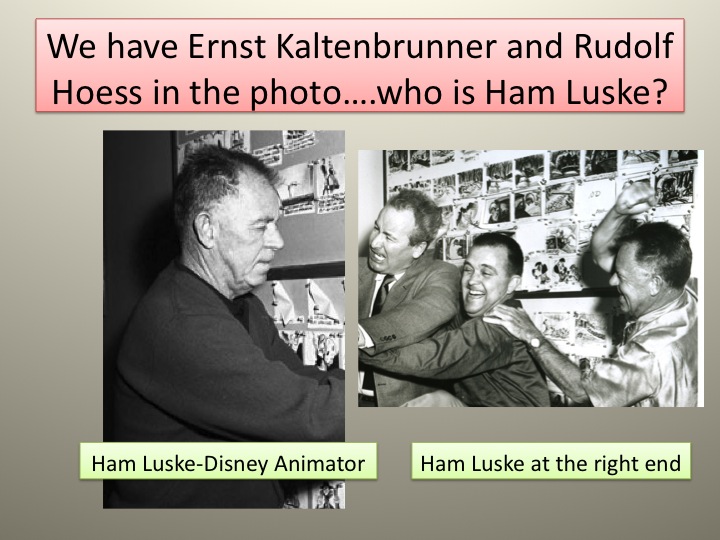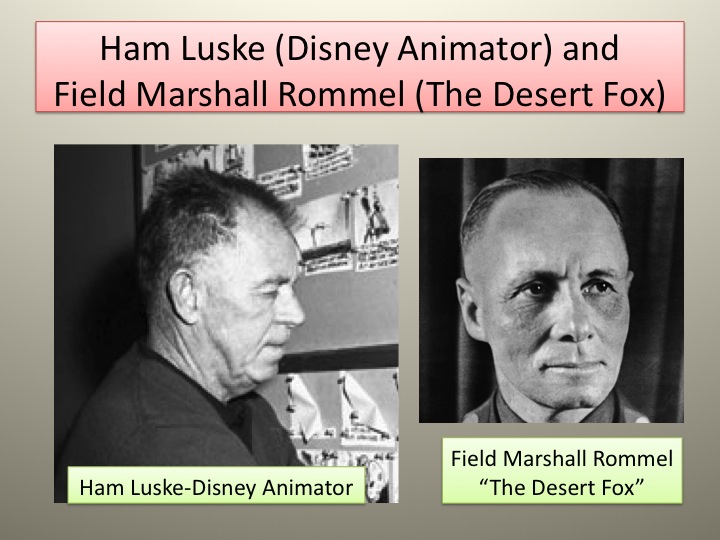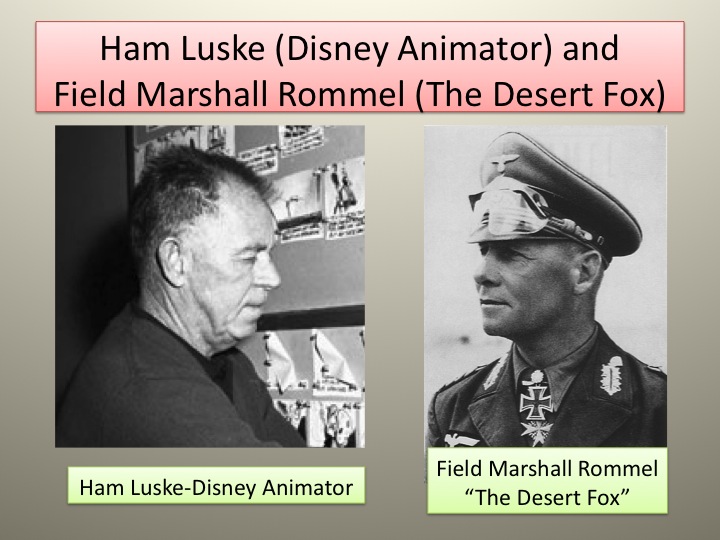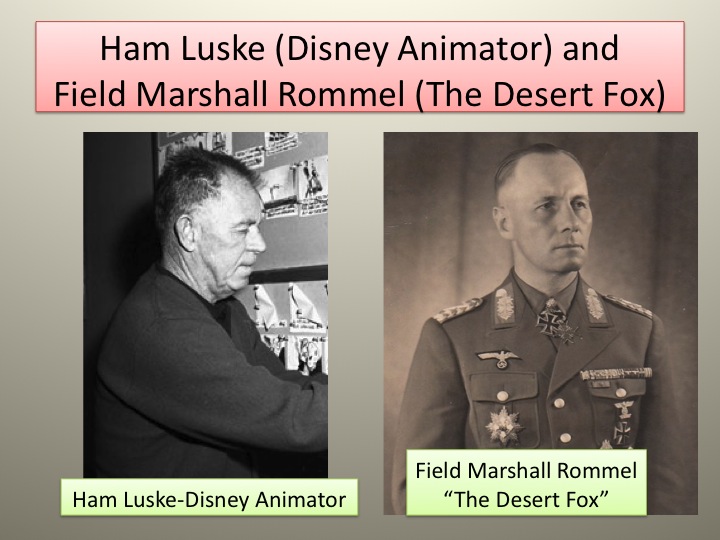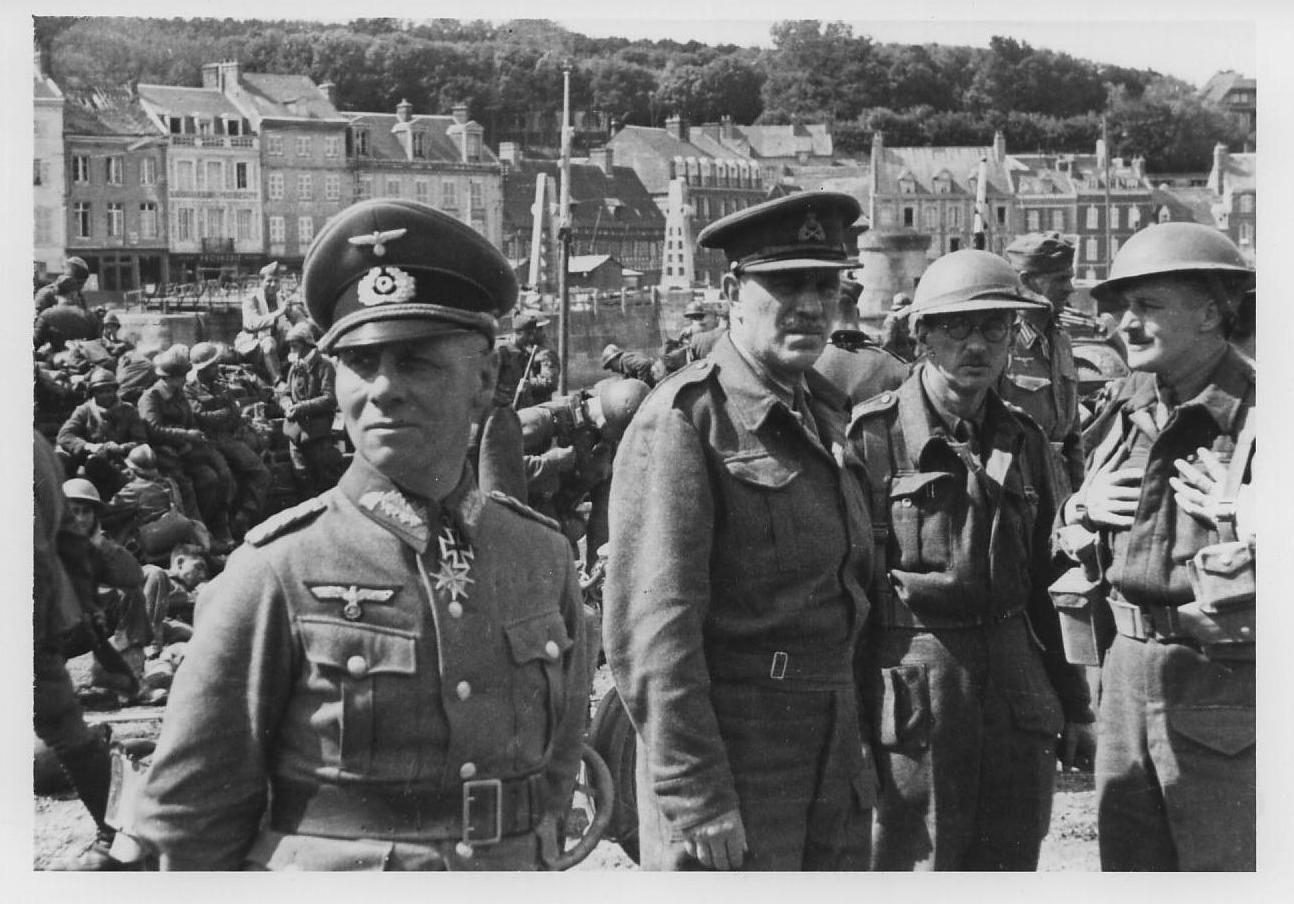 Sadly the two on the right look all too familiar.