If you're jumping in here and have not seen part I which is called Ron Howard Boy Genius…etc. then go back and start with that…this is about to get very complicated….we're about to climb very deep into a long and treacherous rabbit hole…come join me!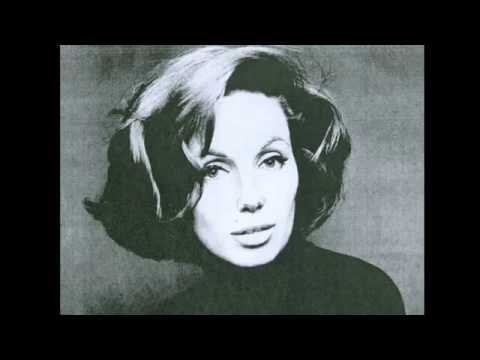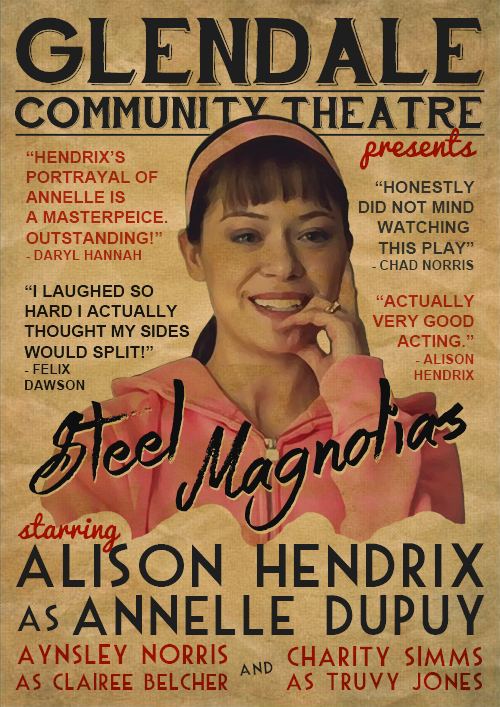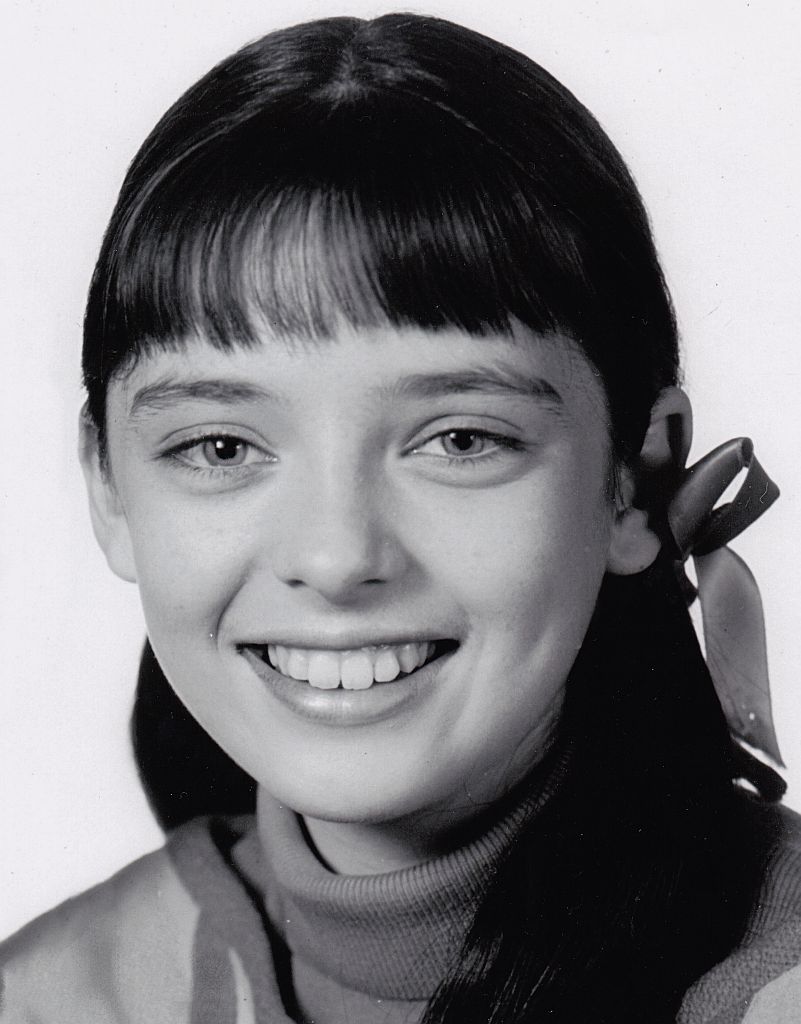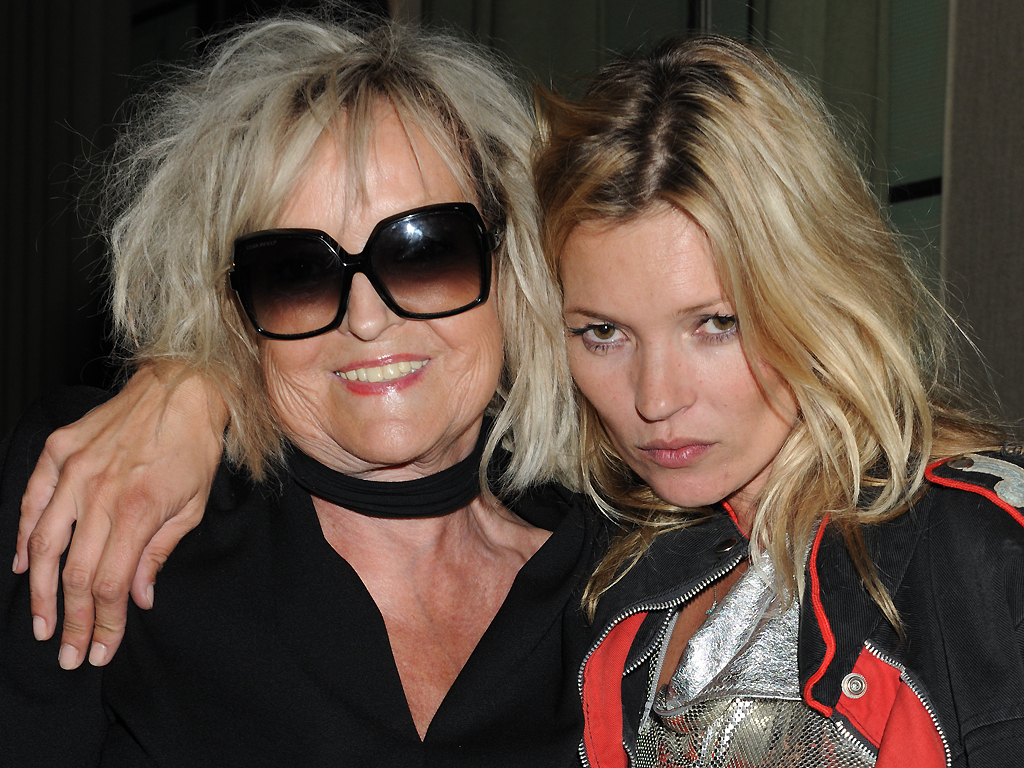 How did I do this? I said in part one I was looking for Ron Howard as a DJ in NYC when it occurred to me that in NYC at midnight a woman came on called Allison Steele, The Night Bird, who in my mind and a lot of people was the greatest Disc Jockey of all time…bar none!!! This was in the Hey Day of WNEW FM and the DJ's could basically play whatever they wanted and she had a show called Echoes (FYI, a Pink Floyd Song and Ron was David Gilmour of Pink Floyd) and she'd invite us every night at midnight to "Come Fly With Me…Allison Steele…The Night Bird" and we'd all cream in our pants. Then she'd play the greatest, farthest out there music of Pink Floyd, Renaissance and other smooth acid rocky tunes. She was great and one of the only female DJ's spinning records. It occurred to me that she could be Cheryl Howard. Google gave me enough photos and links to get to the Angela Cartwright lookalike and the Nightingale chick  which finally convinced me it was her.
Here's where it gets a little sad. It's important if you play music to get exposure on the radio so controlling radio is as important as controlling TV, film, newspapers, humanity, etc. Allison/Cheryl played a lot of great music of hers and Ron's. One evening around the spring 1988 I was on call in a hospital in Brooklyn and it was midnight and Allison Steele came on who I hadn't heard in years. Here was the problem: different radio station. I believe it was 95.5 and it wasn't her usual mix of music…it was crap!! It was the same garbage you could hear all day long; why listen to it at midnight and why listen to it from the likes of Allison Steele! Now I'm sure it was Ron and her music she was playing, and I know I'm being harsh and critical but this was Allison Steele…The Nightbird…Come Fly With Me and then produce a creme brule in your pants. The music she was playing was unlistenable at midnight, from her and there was was no creme brule that night. FYI Cheryl Howard is probably responsible for more male and possibly female eruptions than any other entertainer in the history of mankind…bar none!!! I'll stand behind that when you consider who she is and was.
So what did I do? I called her! That's right!! I got the phone number of the radio station from the operator and spoke with her off the air. I bemoaned her change of radio stations and change of music. I said, "What happened to you Allison? This isn't you!" She asked me my name, as I recall, I said it was Edward and she asked me, "Isn't it time to grow up, Edward and listen to more mature music?" I can't remember much else. I was polite, I may have paraphrased here a bit, but that was the gist of it. I  was really saddened by the whole experience and a bit hurt but mostly felt betrayed as if she had lost her way and then I lost my way. I thought she succumbed to other pressures like needing to pay her rent. I considered that maybe she was right and I needed to mature but the music she was playing sucked…and I did not.  That rattled me for a few days and even now when I think about it I'm kind of rattled. I believe she died of cancer sometime later. I don't let those later events cloud how awesome she was back in her heyday with the other DJ's, by memory, Pete Fornatale, and there was a guy who came on after her who played the strangest of music and would read books on the air, can't remember the rest but I will go look for Ron to be one of them.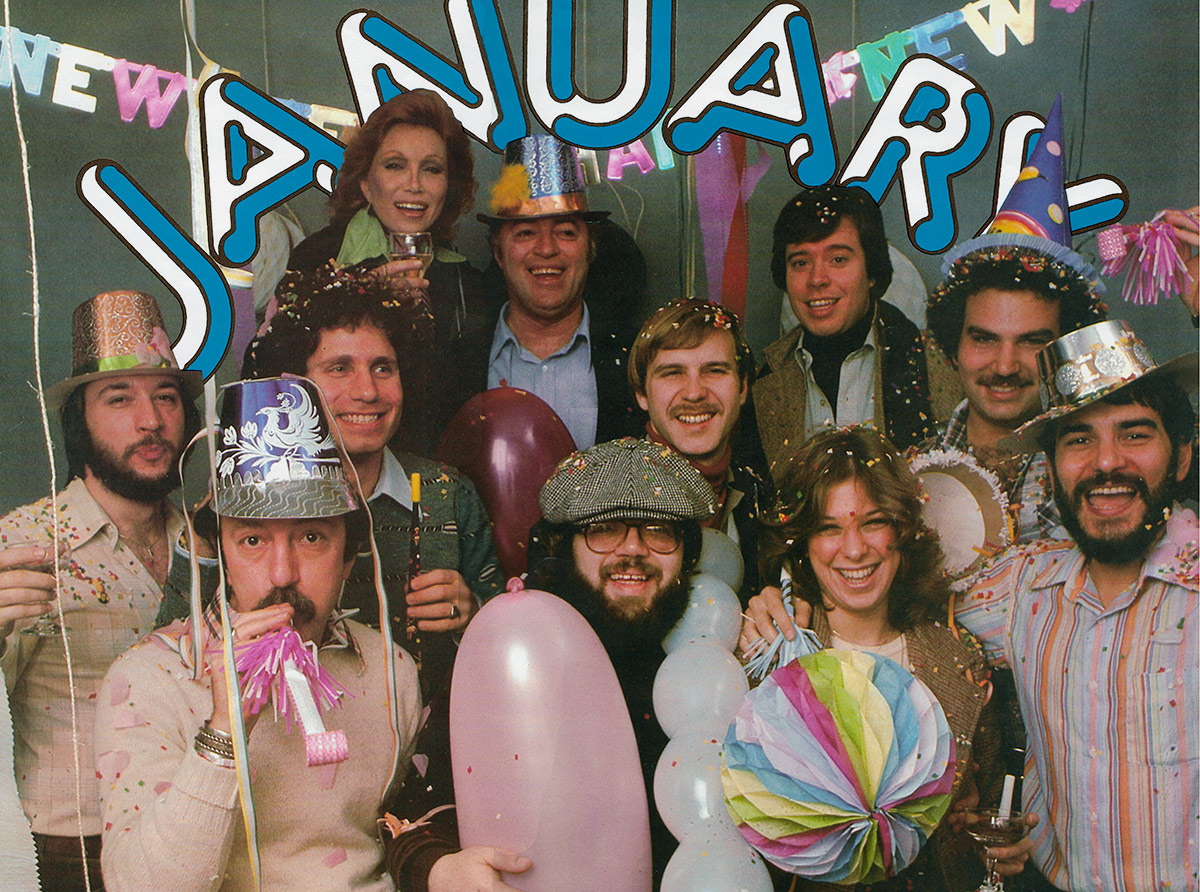 Tom Morrera, Dave Herman, Dennis Elsas, Alison Steele, Scott Muni, Vin Scelsa, Richard Neer, Robin Sagon, Pat Dawson, Al Bernstein and Pete Fornatale.
We have a probably Ron Howard sighting!! Back row is Allison Steele looking just like Mary Tyler Moore. Dead center guy with mustache who looks about 14 is probably Ron. I figured he'd be easy to find…here's why: This is radio, no one can see you so Ron could use as little make up as possible. Needs a bare minimum disguise and here he squints in the picture to make it more difficult to be spotted as Ron Howard.
And look who's over his left shoulder!!!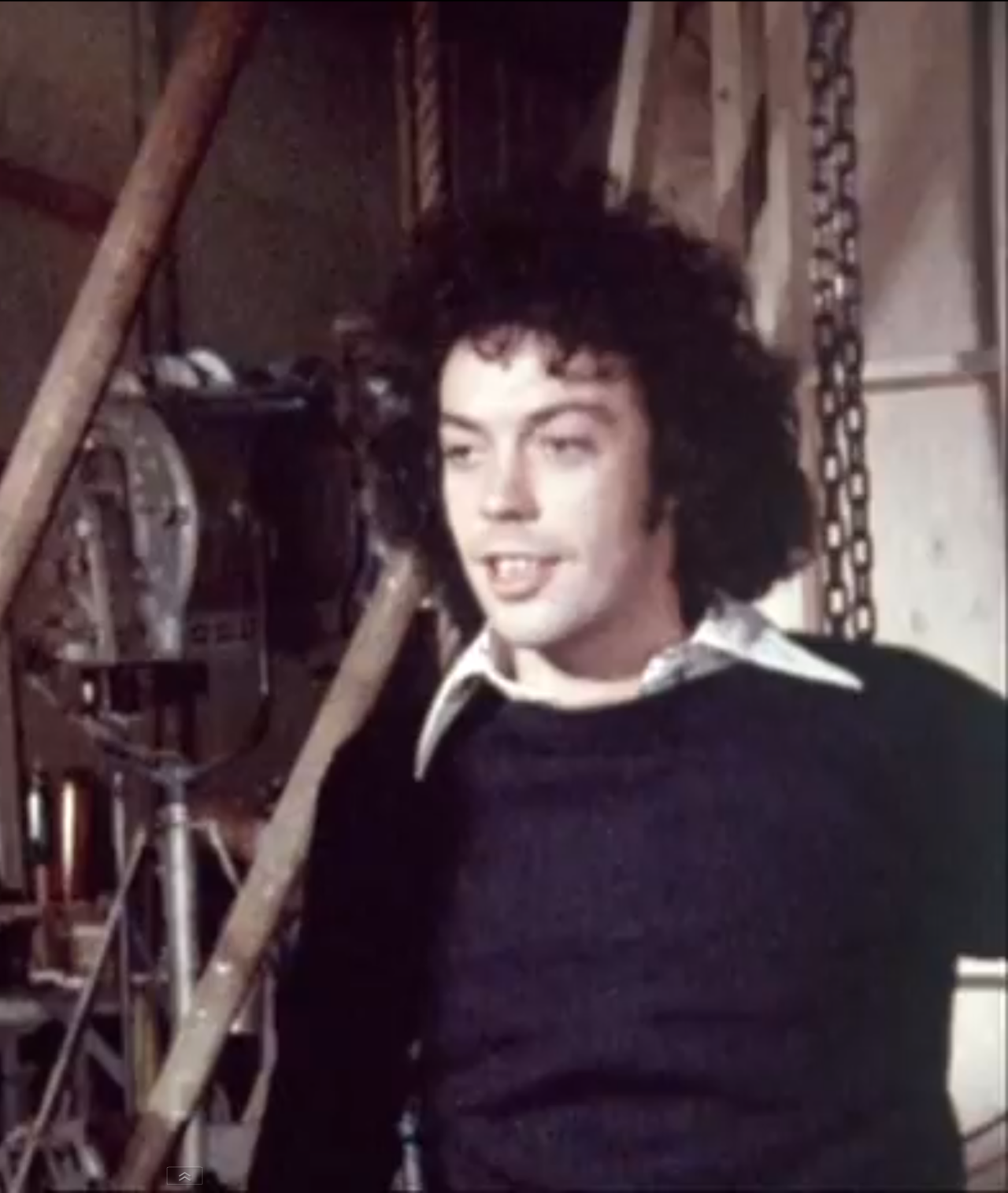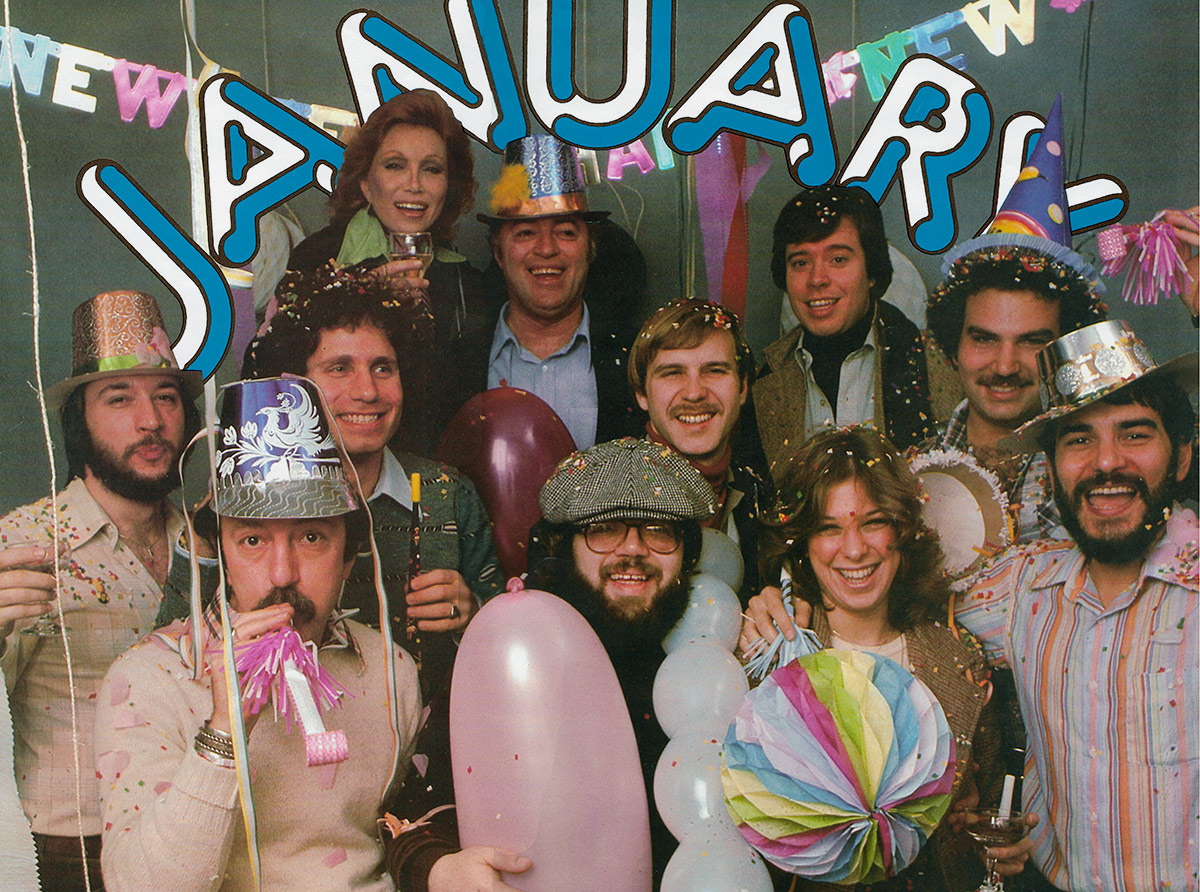 Remember earlier we had a photo done by Robert Mapplethorpe aka Ron Howard of Tim Curry metaphorically eating a "Corn Dog or Kelbasa", perhaps smoking a Cohiba or just super friendly to Richard. Anyway we now have 3 places where Ron and Tim Curry show up together: Mapplethorpe and model, Riff Raff and Frank N. Furter and WNEW radio.
The guy to the left of Tim Curry appears to be Gabe Kaplan! He was Mr. Kotter in "Welcome Back Kotter" This was a great show. Gabe's a riot and the "Sweathogs were funny." The show got stale after a while. They all moved to another project that was bigger and better, as you'll see. Someone else did the writing.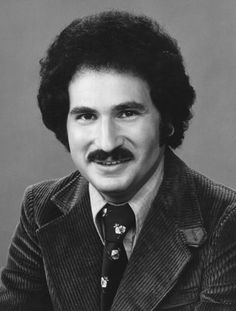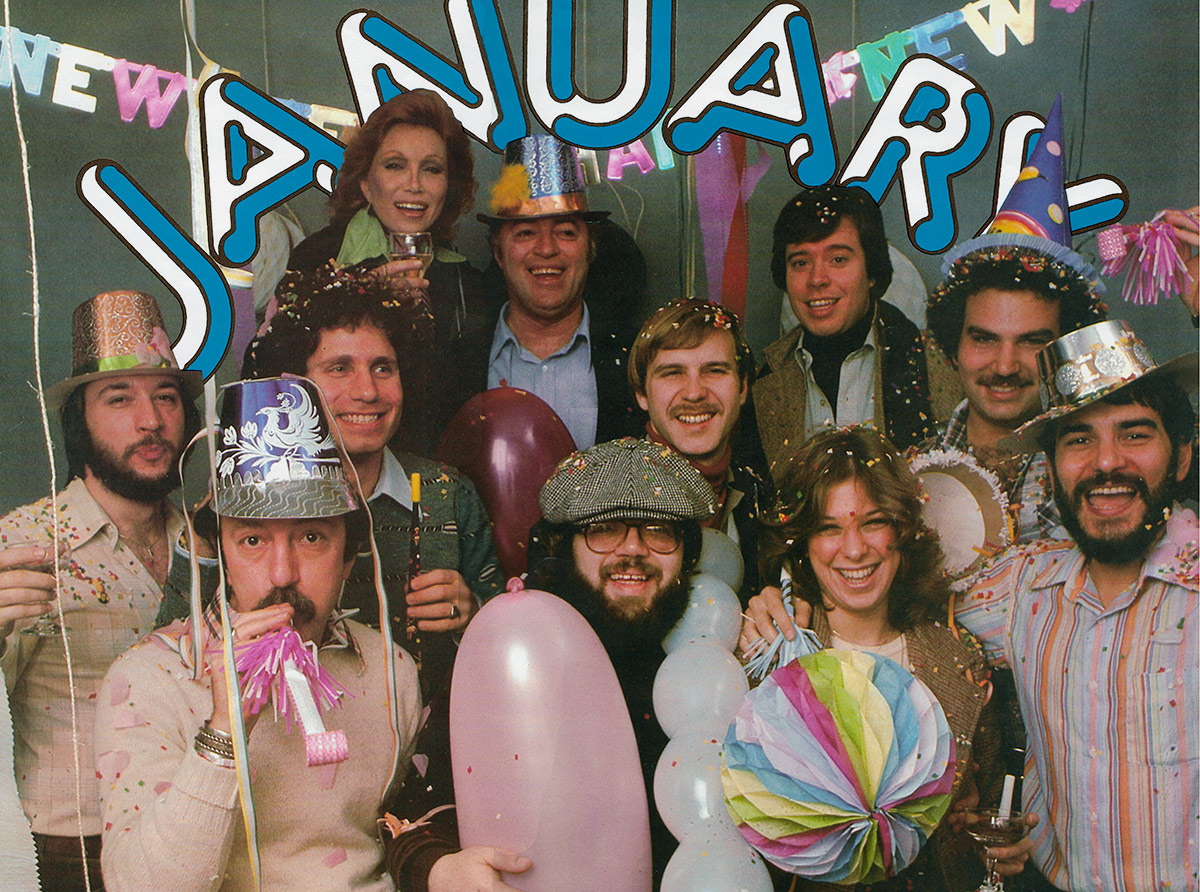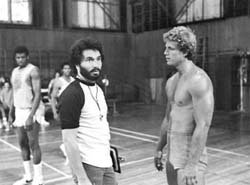 And I believe we're looking at Carly Simon in the front row…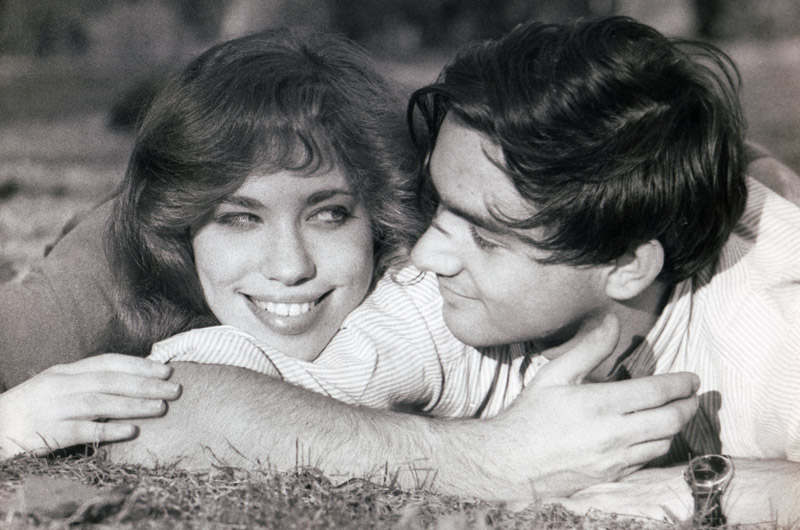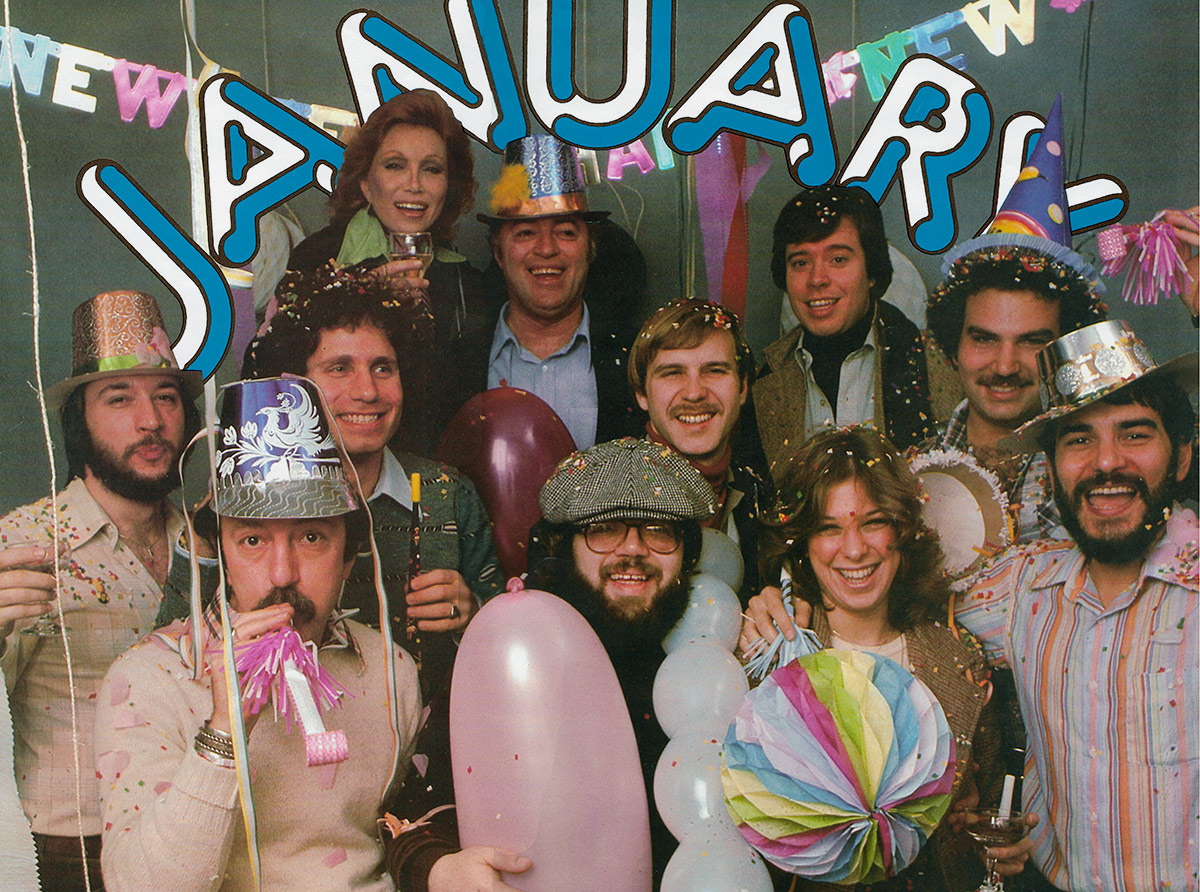 FYI…I have made good on my promise to confirm my belief that Ron Howard was a DJ in NYC based on story I heard about someone after each sone saying, "I wrote that song!" Only one person could make that claim…Ron Howard and here he is at WNEW with his wife Cheryl aka Allison Steele. I'll ID Ron's name  at  the stationlater.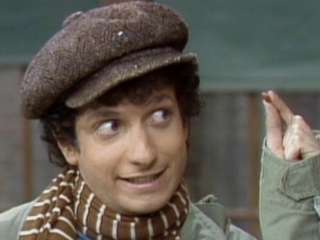 Ron Pallilo, middle row second from the right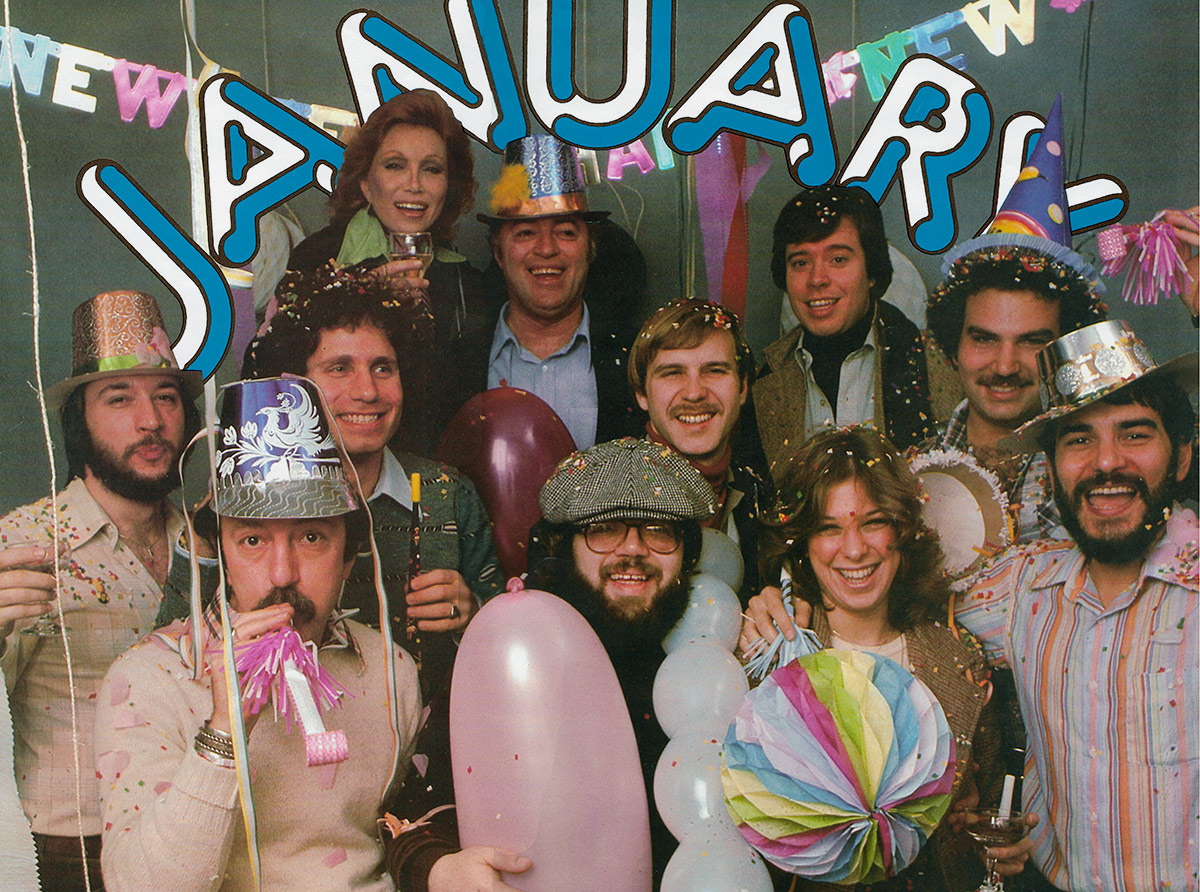 Why did I look for the cast of "Welcome Back Kotter?"
So you wouldn't have to!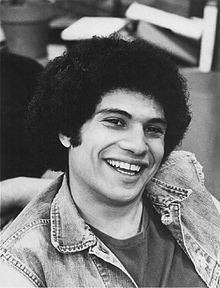 "Please excuse my son from school today…signed Epstein's mom."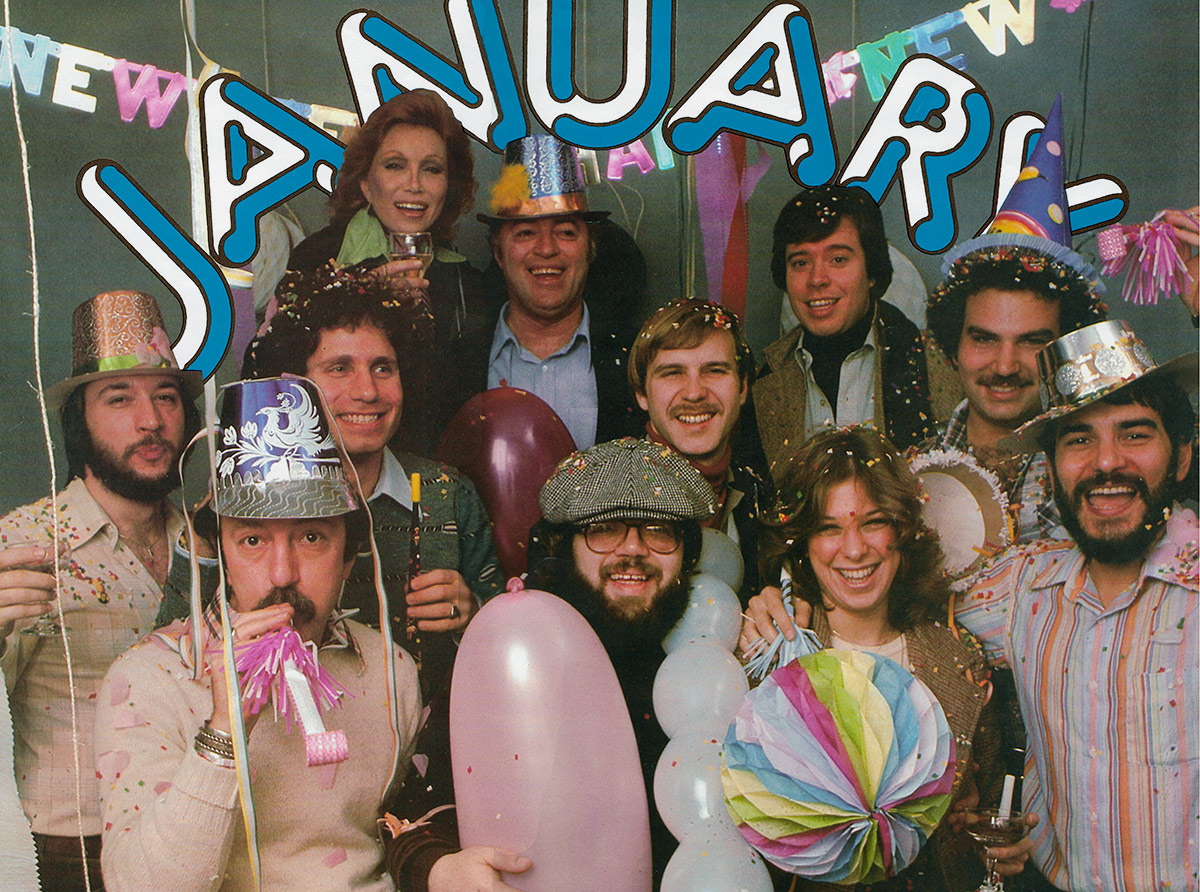 The guy in the bottom center is Dr. Demento!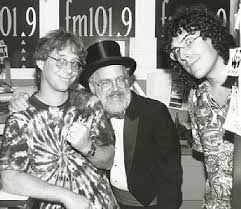 Ron works in concert (together) with Dr. Demento. Dr. Demento plays a lot of Ron's song parodies that he does as Weird Al Yankovich. The guy on Demento's lap is Billy Mummy who will be key in the next blog as he turns out to Ron Howard's biological brother and some other famous people. I figured this out because I couldn't tell Billy from Ron when they were young.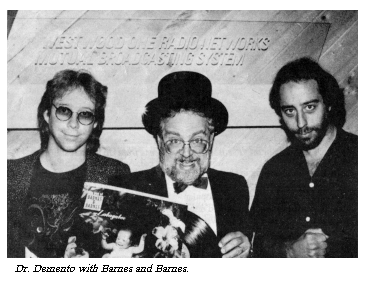 This is Dr. Demento with Barnes and Barnes. I have to research them but the Barnes on left is Billy Mummy and the Barnes on the  right is the guy in the middle row on the left end. He'll turn out to be other  people but this is a good start.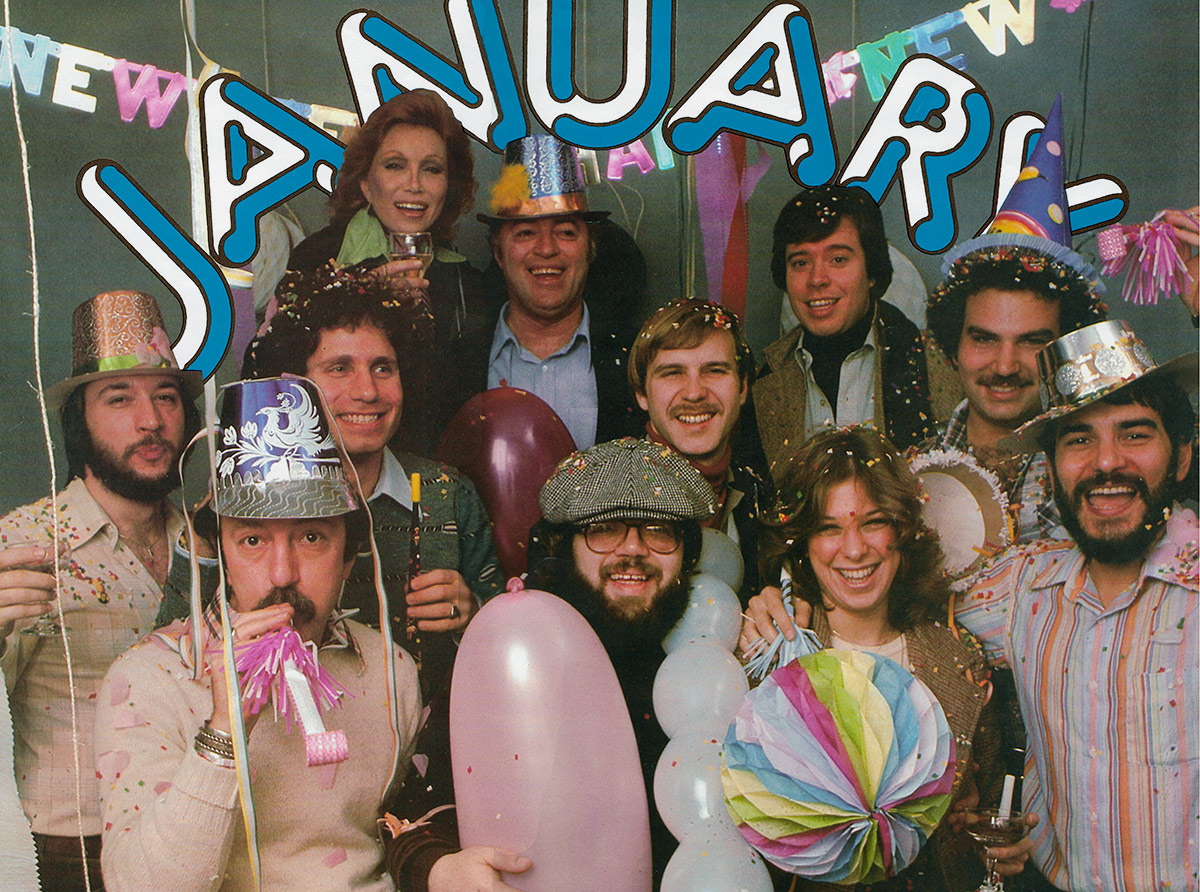 Ok, so which DJ at WNEW is Vinny Barbarino aka John Travotla?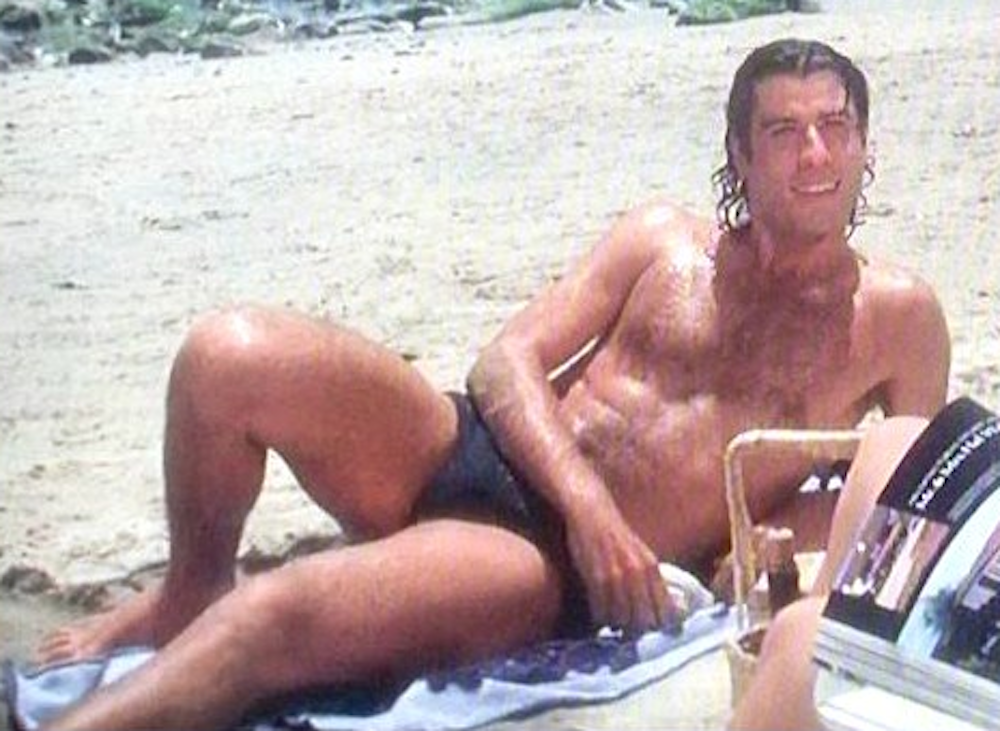 Well…I believe I have an appointment back on the planet earth or maybe I ran out of Haldol. Kind of a back door approach to find Ron as John Travolta…looking for Ron the DJ…then to Allison Steele…then WNEW…then to Gabe Kaplan…then to Welcome Back Kotter then to Vinny Barbarino! This makes pretty good sense.
Ron is a great dancer. I suspect he played a Jet in West Side Story. He wrote some of the music as we'll see later.
I also wondered how Ron got was so good with the Scientology/MK ULTRA, e-meter, spill your guts, Grandpa Al Lewis, Brain Wash techniques. He can play your brain like a string fiddle. He's beyond a master manipulator. And yes…Grandpa Al Lewis was L. Ron Hubbard!
We're also going to find we have the cast of "Saturday Night Fever" in the above picture, same people as Welcome Back Kotter"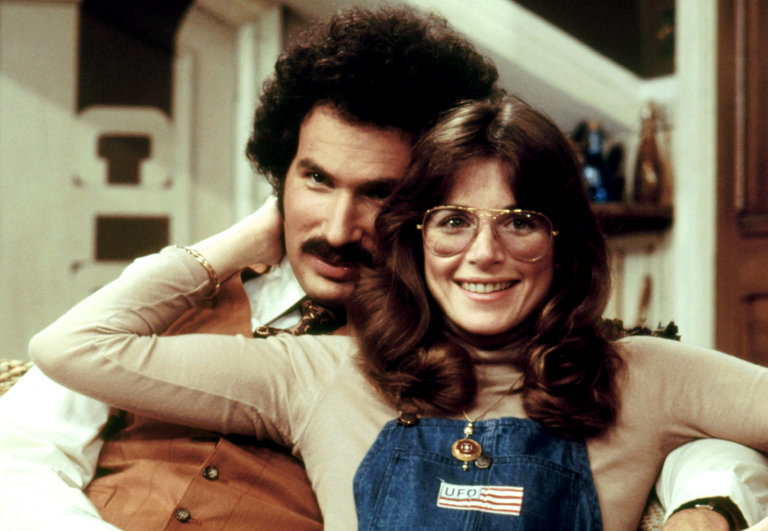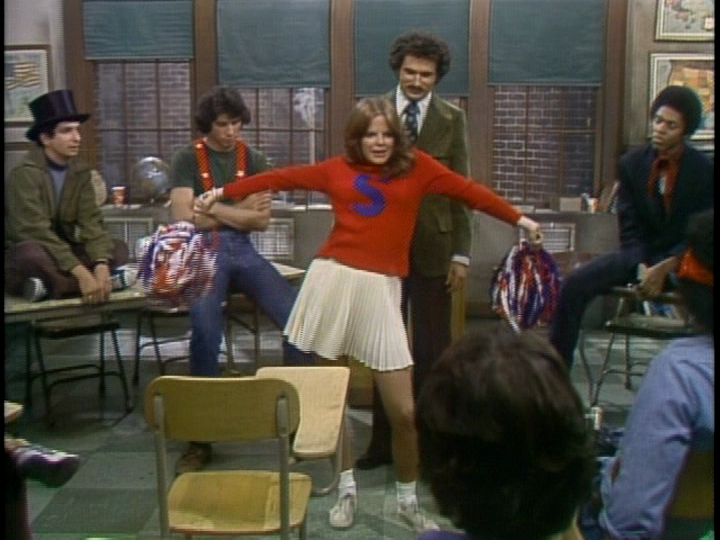 There was another woman on Welcome Back Kotter who I checked to see if it was Carly Simon, she was not. Her name was Hotsy Totsy aka actress, Debralee Scott. I knew she wasn't Cheryl because they both appeared on Angie together. My suspicions were that this woman is Mary Anne Durkin aka Jill Stein,  daughter of Ralph Nader aka Modhaffer Khalaf Al-Chokhachy, Ron's first female lover (Opie's Girlfriend) and the mother of his first born son, David Chokachi and I am correct!
Hey David!!!!! Your mom was Hotsy Totsy!! Just thought I point that out to you!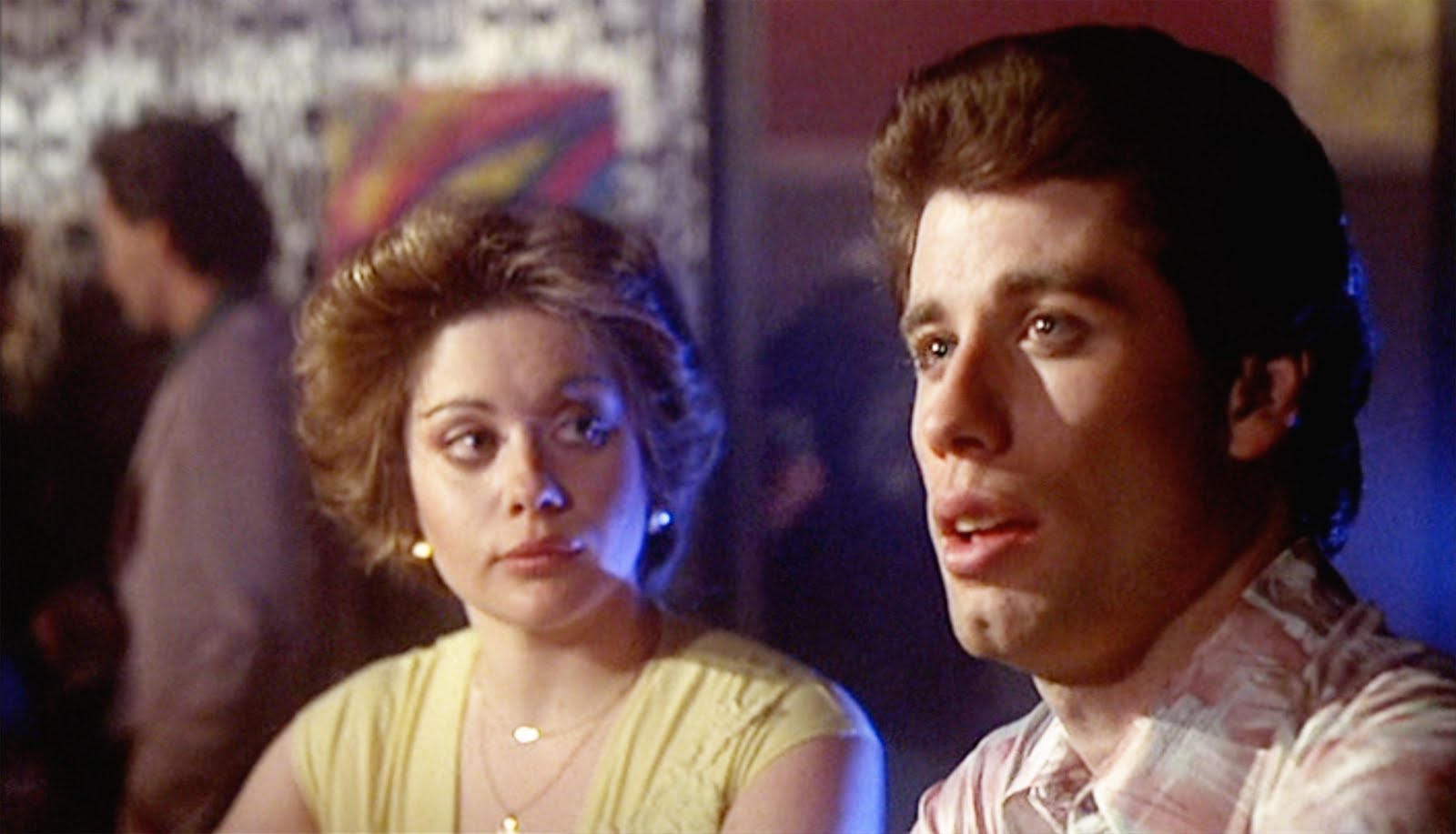 Here's where it gets really strange for me and the little lady at home. Donna Pescow did Saturday Night Fever with John Travolta aka Ron Howard. It's not much of a stretch to figure out she was Cheryl Howard. Here's where it gets weird. Donna Pescow was close friends with my sister-in-law, and in the same high school class in Brooklyn NY. She hardly went to classes and every morning would show up at my wife's house in Sheepshead bay and wake her up so she could spend the day there. My wife would prepare her breakfast usually home made french fries and bemoan to Donna that she was waking her up every  morning until my sister-in-law gave her a key. She'd still wake her up to make her french fries though, so it was of little help that she had the key but could come and go as she needed. She never went to school and my wife would do her projects for her that she was supposed to do in lieu of classes. My wife would counsel Donna that she needed to go to school so she could amount to something. Donna would bemoan that she was going to be an actress and didn't need to go to school. My wife would tell her, "You're not going to be an actress…you need to go to school so you can get a real job." Now Donna aka Cheryl Howard could have done these projects herself. She is not stupid but simply didn't want to do them. She is an accomplished and prolific writer having written probably dozens of books including the first Harry Potter book, yes Cheryl Howard is JK Rowling…and the Diary of a Wimpy Kid Series.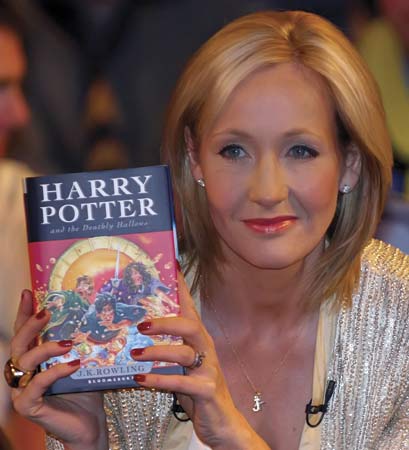 She writes a great deal of science fiction which impresses the heck out of me because female science fiction writers are really rare. One day Donna said she was going to an audition for a movie. This turned out to be "Saturday Night Fever." She would have had the role already but it makes such a great story. Some years later I saw her in a nightclub in NYC and was introduced to her. Considering who she is the act wasn't much to speak of. She had a couple of back up dancers and sang but this lady is Barbra Streisand and has a full range opera voice and is Peggy Fleming so she could dance her balls off. The act was sweet and it was nice meeting her. The real entertainment occurred later when my wife's friend from Las Vegas tried to sleep with someone else husband and the soup hit the fan. As a side note… for the first time in recent memory, Senior Sing was won by the Juniors led by none other than Donna Pescow!
I had repeatedly told my wife that Donna must have been "connected". It would have been impossible for some unknown to be handed a plum role like this in a major film with John Travolta and music of the Bee Gees. I finally proved I was right about that. My wife's cage got rattled for a few days. I've been sharing stuff about Cheryl and Ron for several years never suspecting Cheryl was Donna Pescow. Also, whenever Ron mentioned my wife's name I always had the sense he said it like he'd known her for years. They never let on.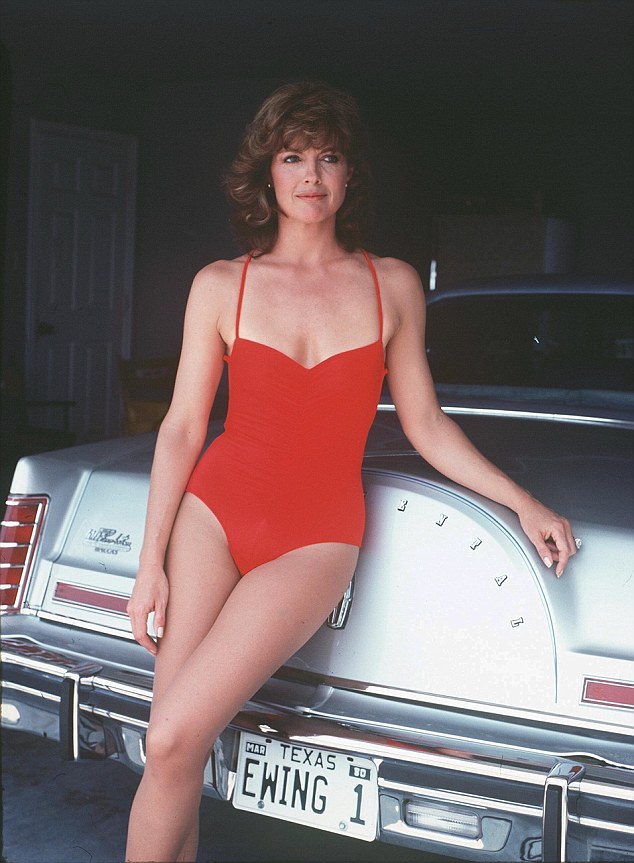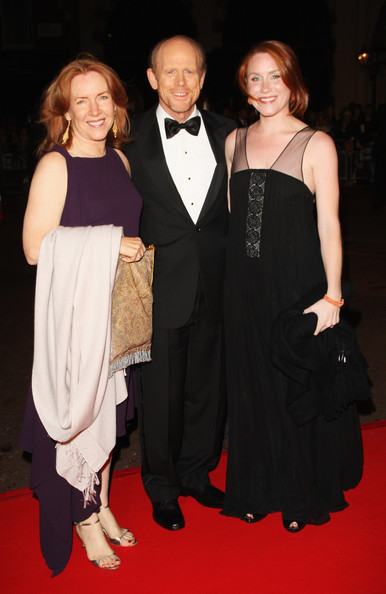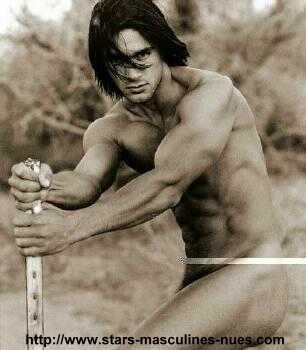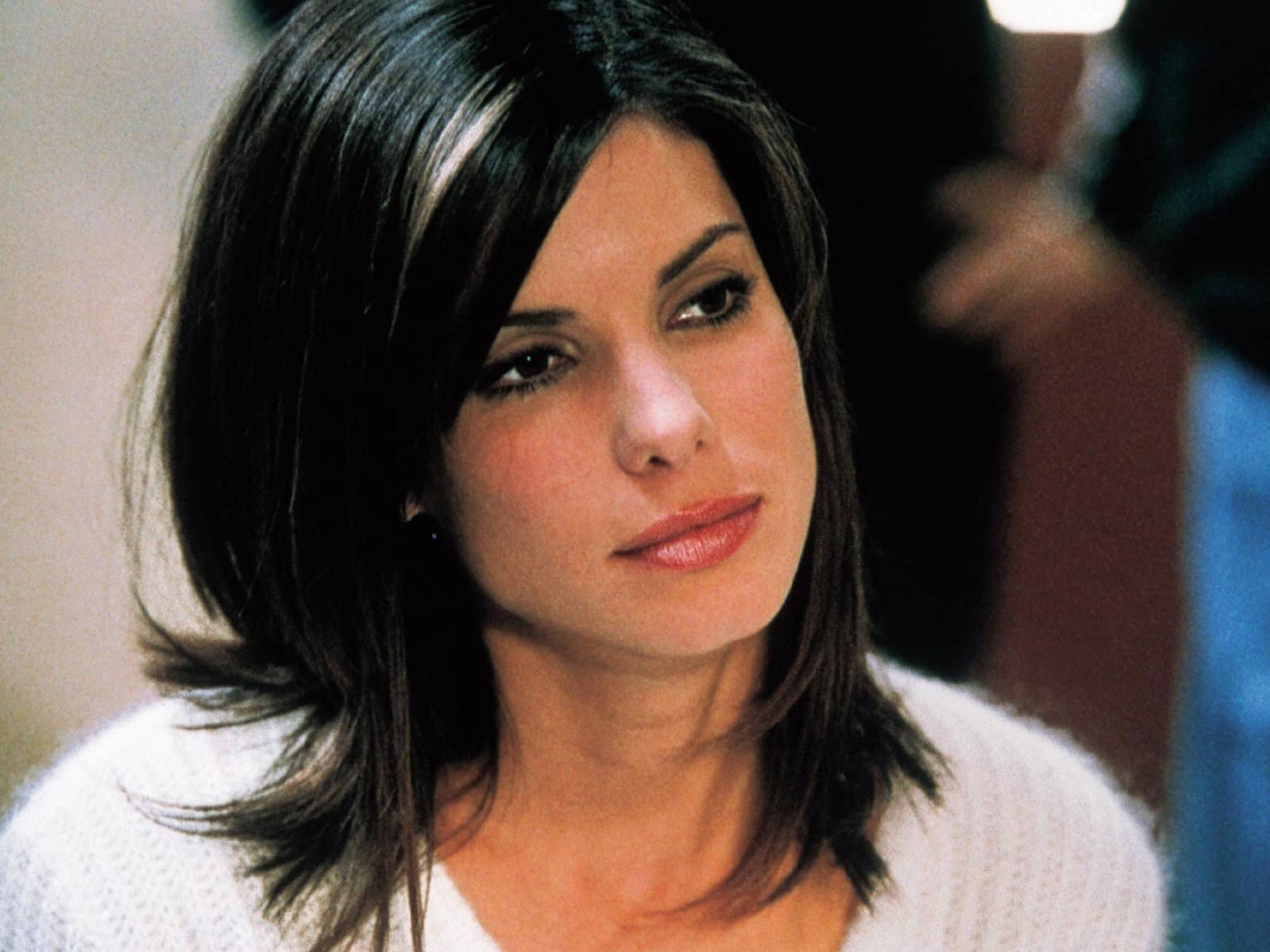 http://mentalfloss.com/article/33665/13-directors-who-work-same-stars-again-and-again
The following photo is from the above website, "13 Directors Who Work With The Same Stars Again and Again". Ok, so Ron is #9 on the list…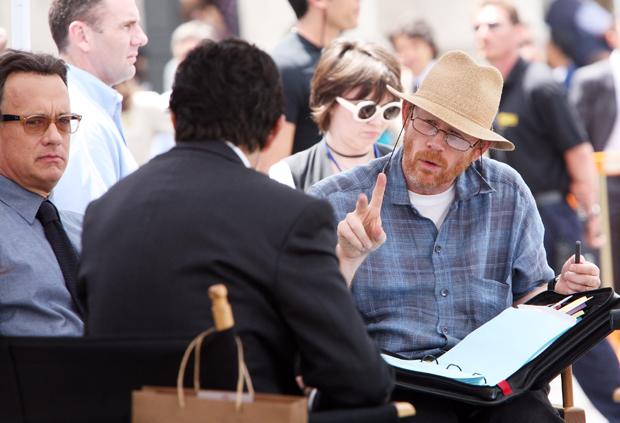 #7 is Joss Whedon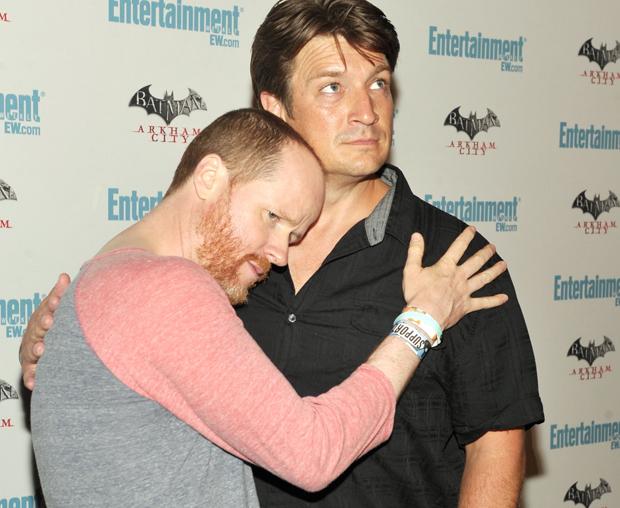 Joss Whedon (/ˈwiːdən/) (born Joseph Hill Whedon on June 23, 1964) is an American screenwriter, film and television director, film and television producer, comic book author, and composer. He is the founder of Mutant Enemy Productions and co-founder of Bellwether Pictures, and is best known as the creator of the television series Buffy the Vampire Slayer(1997–2003), Angel (1999–2004), Firefly (2002), Dollhouse (2009–10) and Agents of S.H.I.E.L.D. (from 2013).
Not a great disguise on Ron this time. I suspect he wanted to be noticed as Ron Howard since there's a picture of him further up in the article
Better disguise on Ron here as Joss Whedon. The gal on the left is some young hottie, Juliet Landau who must be related to Martin Landau cause I found a photo of her with Barbara Bain. I'll have to carefully study her later. (I actually know who she is!!)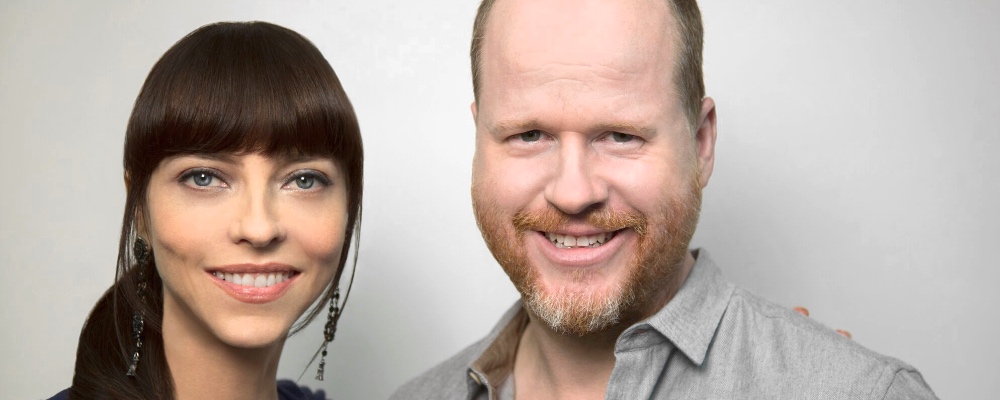 I finish this up in Part 3 or 4