I had a major mistake here about Ron being one of the Beatles he was not. So this post is a mess and does not hold together well. Ron is not Ringo. Go to post of September 25, 2017 for clarification.
I ran through so many bands in the beginning I decided to come back and review one that definitely should have gotten more time…The Beatles! I love this one with Cheryl. She seems to love playing Raquel and frankly we all love seeing her as such but do you think Raquel ever really hit Ringo with that thing?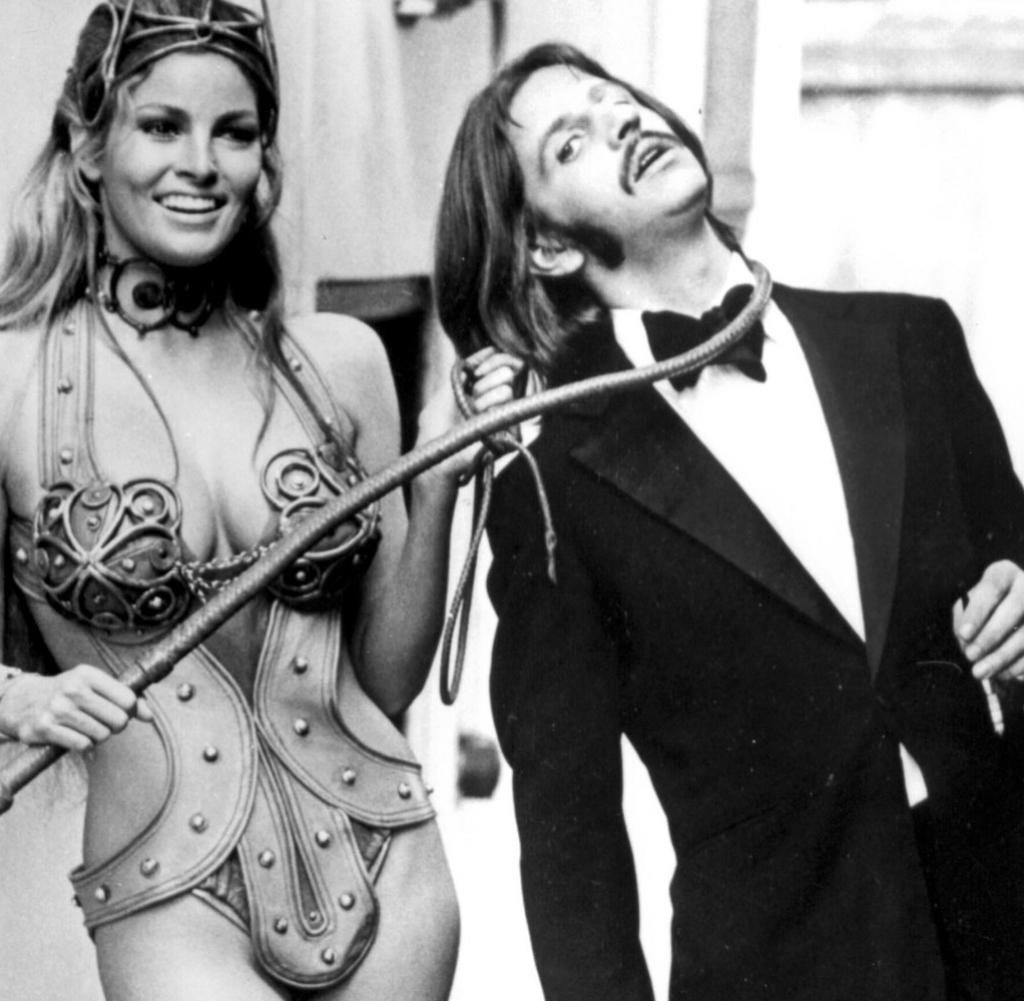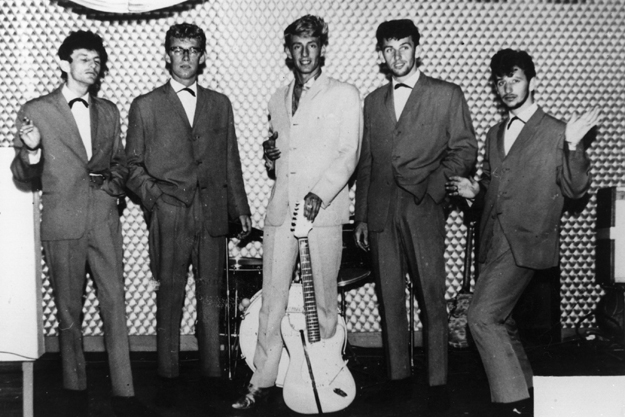 Ringo Starr was with a band called The Hurricanes. That appears to be him all the way to the right. He joined the Beatles in 1962. This photo should be before that. What makes this interesting?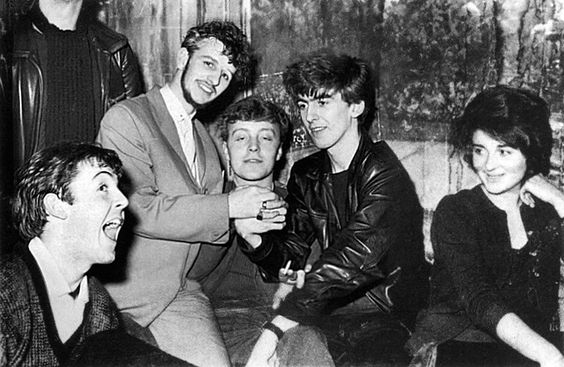 Ringo is the Oldest Beatle Through the Years… Musician, singer, songwriter and actor Ringo Starr was born Richard Starkey on July 7, 1940, in Liverpool, England.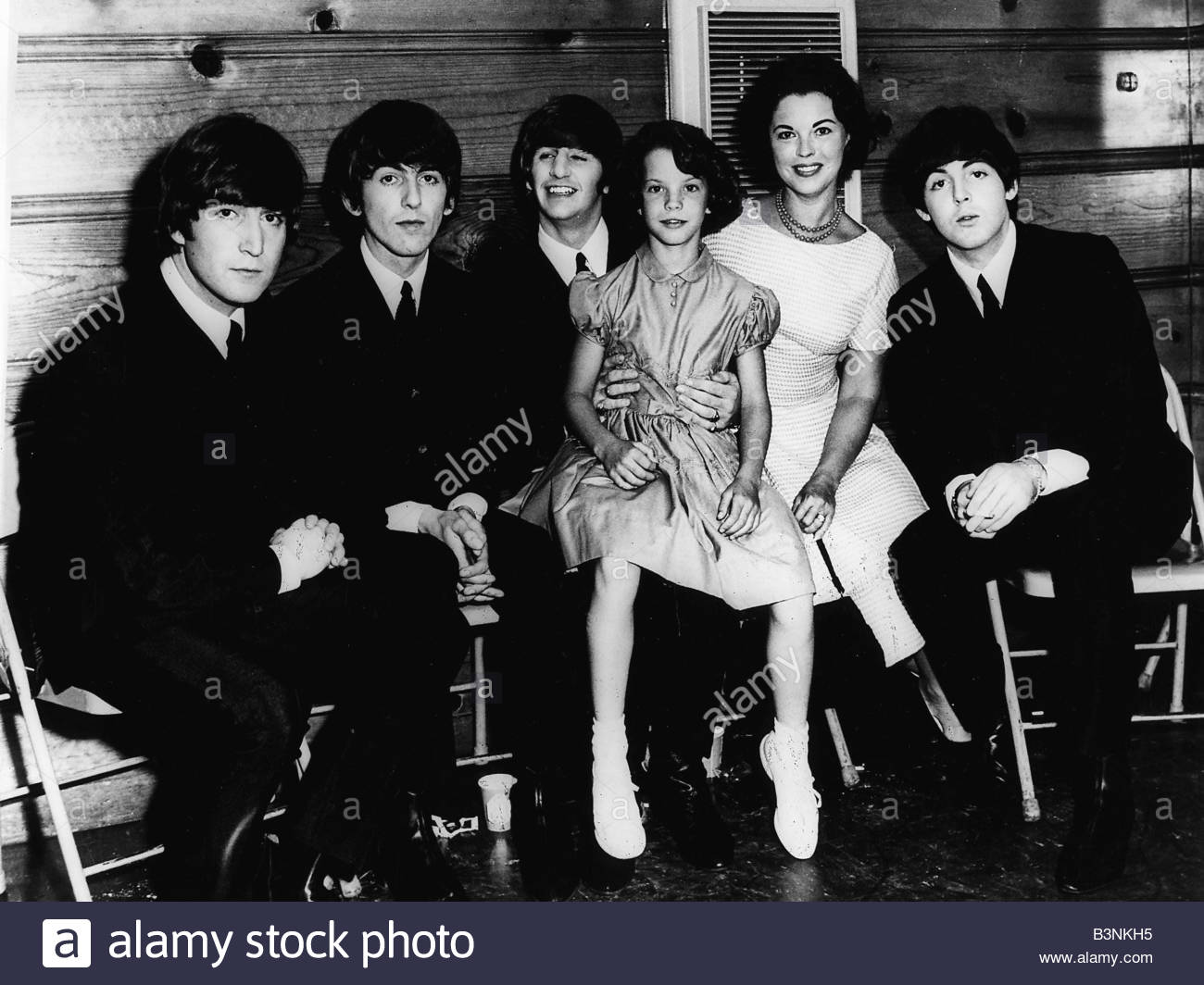 From this photo I figured out who George Harrison was.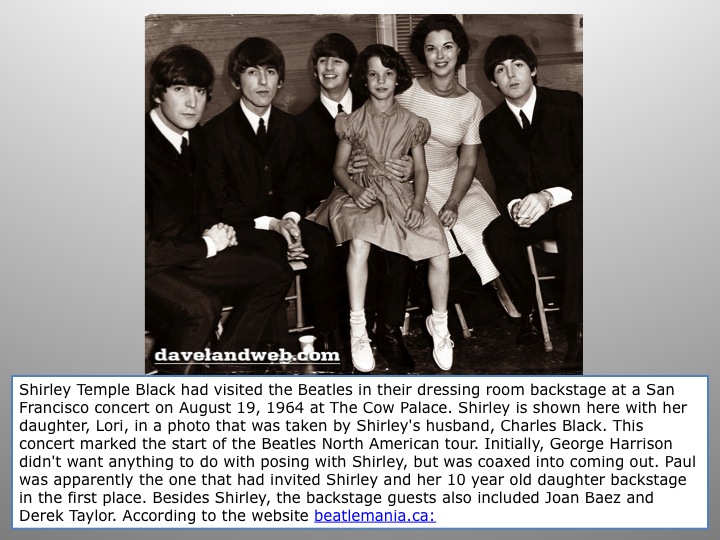 Let's face it…the only person in the world who could get George to go screaming from the room and hiding like this would be…his mommy!!! Ron as Ringo Starr is only 10 years old here. George is probably not much different nor is Paul or John. They  stuck a cigarette in Paul's hand. I don't blame Shirley for showing up. Those guys were all really young and all probably under 12.
My understanding is that John Lennon was Steve Jobs who was born in 1955. I didn't come up with that but remember the Beatles label was Apple records…you do the math.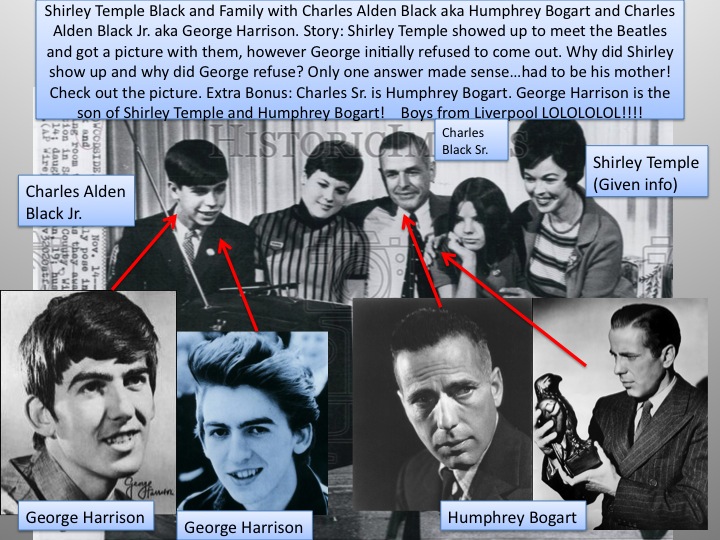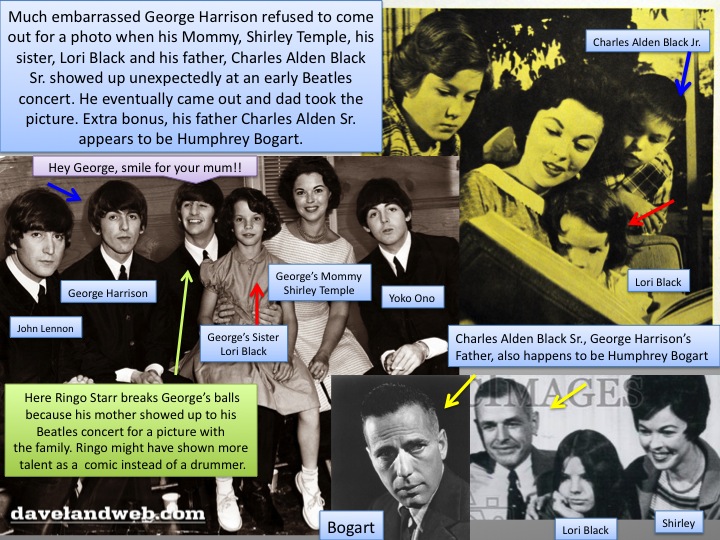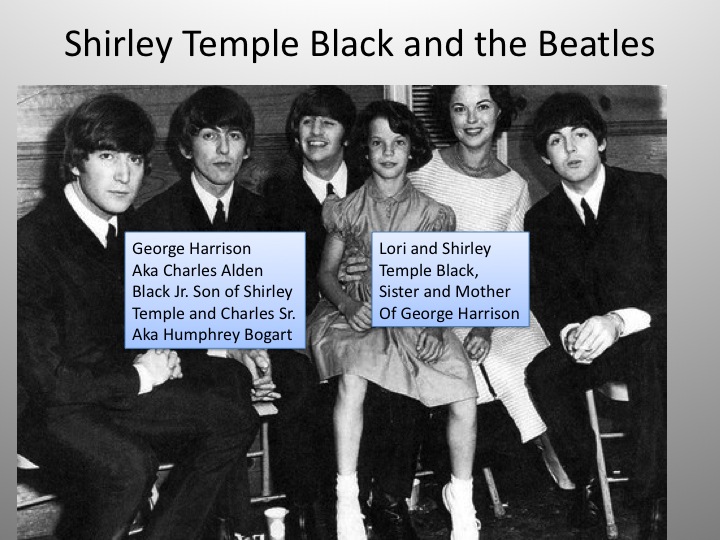 Extra Bonus, Lori Black is Sandra Lee Scheuer who was shot and killed at Kent State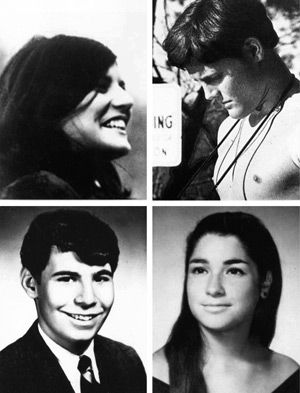 Hey guys!!! Look what I found!!!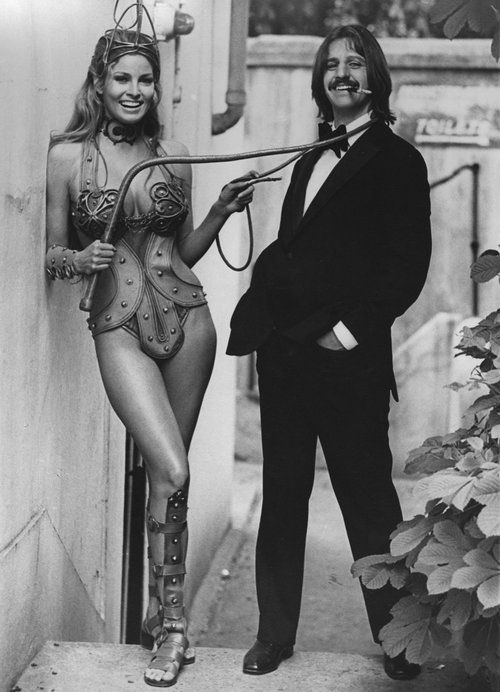 I decided  to look up this photo which I discovered was from a film called "The Magic Christian" which I remember being in the theaters but I've never seen it. Peter Sellers voice though still reverberates in my head from the commercials announcing that…"The Magic Christian is…….Ringo Starr." Which it turned out not to be but a boat.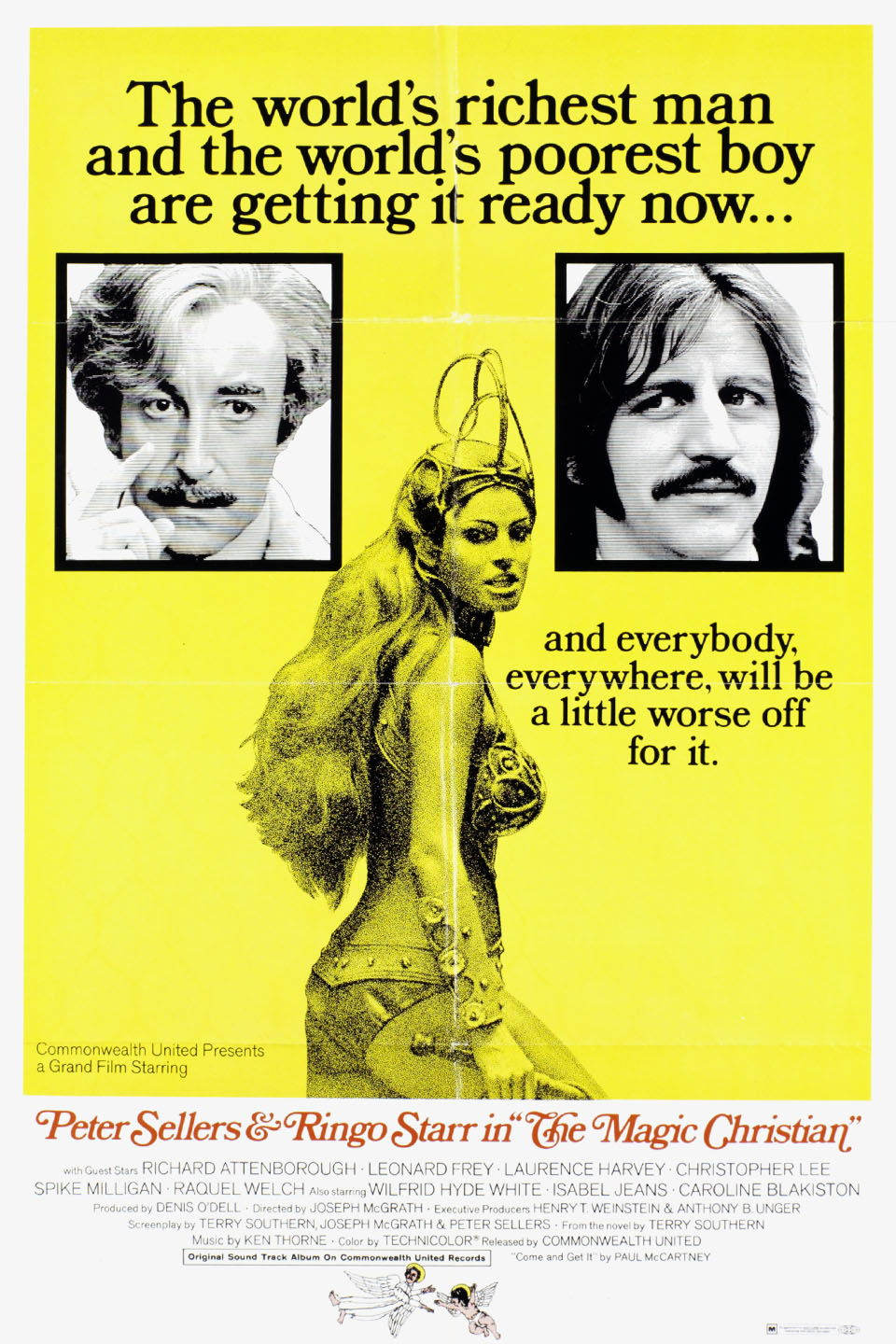 Sadly Peter Sellers voice is also stuck in my head saying, "I like to watch!" In any case I'm going to try and check out this film. There's probably more here than meets the eye…but how much more can there be with Cheryl running around in her intergalactic underwear with a whip?He
Here are the Beatles at Shea Stadium August 1965.