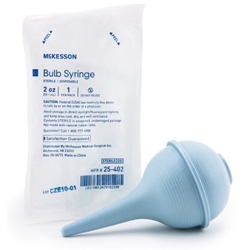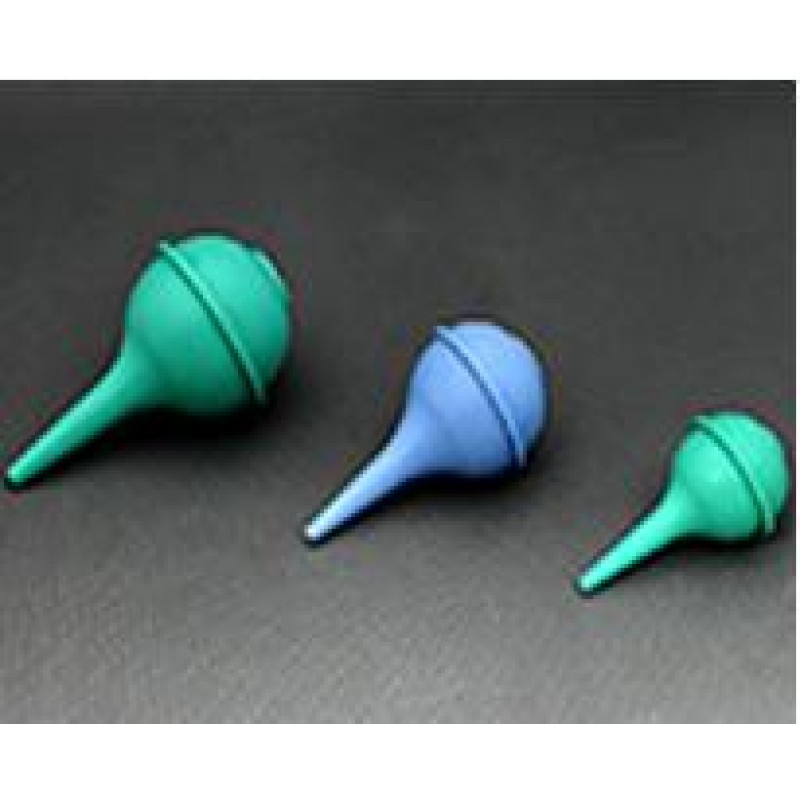 These are McKesson bulb syringes similar to the device the doctor attempted to inject the baby with. Normally used for suctioning out fluids the bulb is emptied of air by squeezing, then inserted into any convenient orafice and the bulb is released  and the fluid sucked out.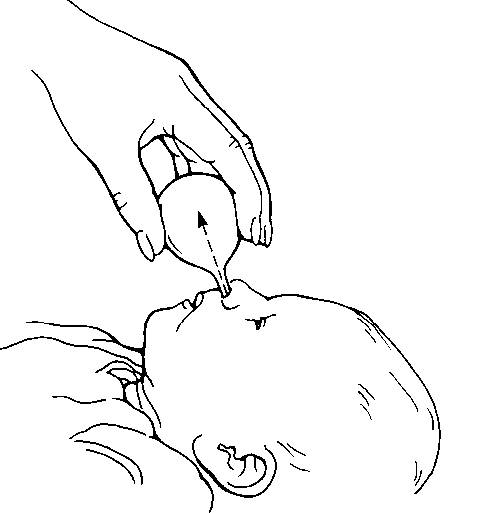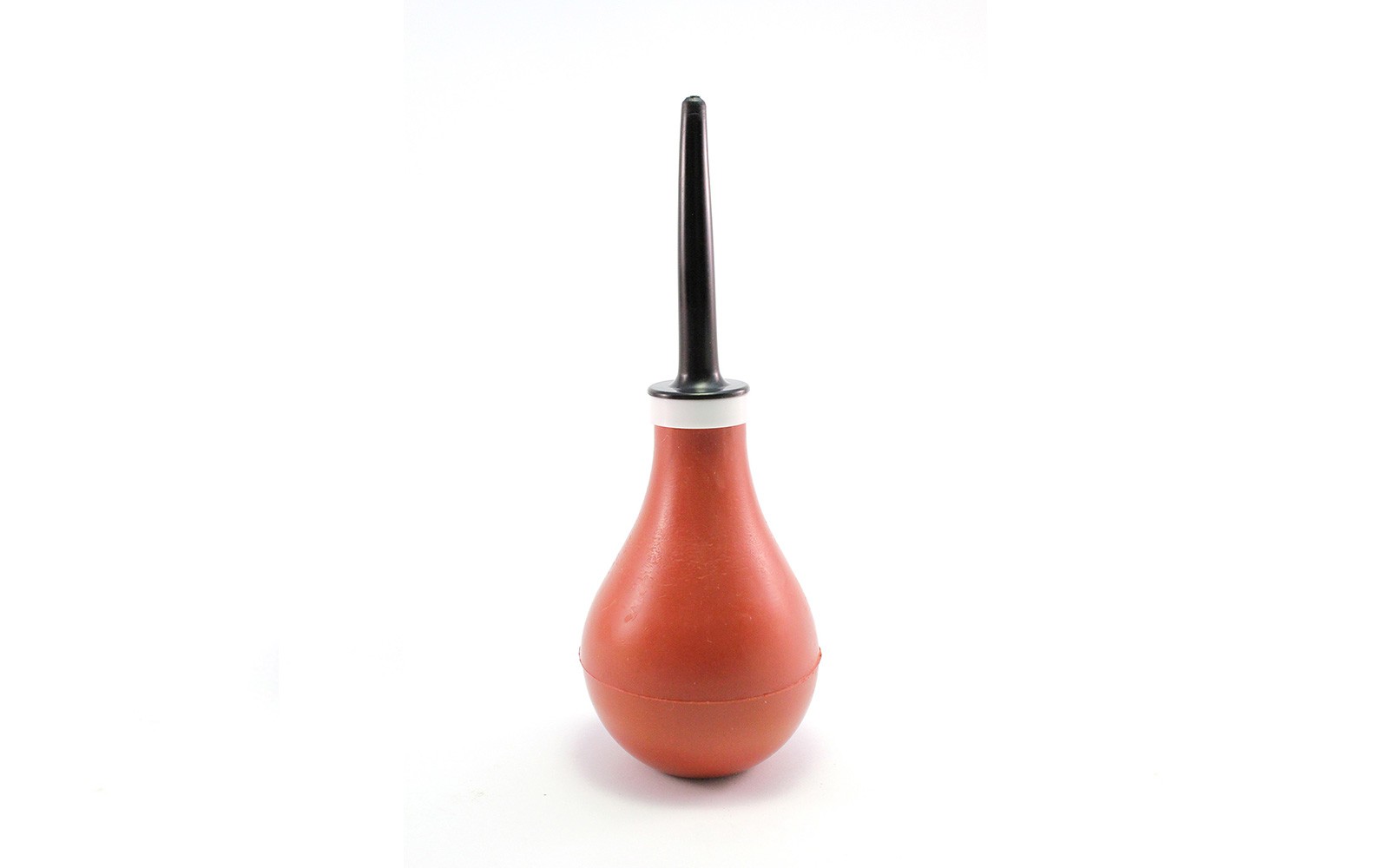 A needle was added to the tip to penetrate the skin in order to deliver medication or some other substance. This suction bulb would be used on a regular basis in a pediatric or delivery room and would not be questioned, however a regular hypodermic syringe and needle would be.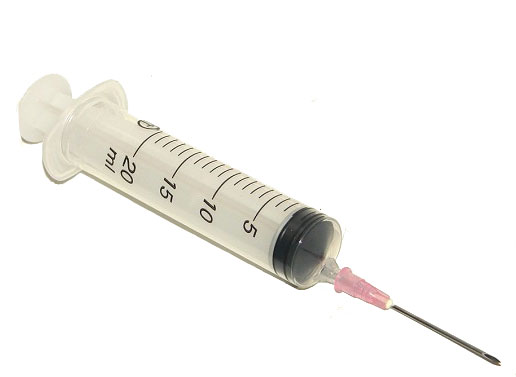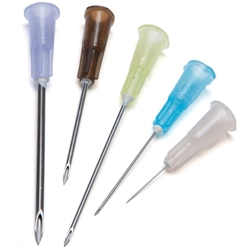 The doctor involved would have been ordered to do what he did. I wonder how he's managing without his feet?