I like these pictures from Deer Hunter. I'll go out on a limb and see if I can get most of the people in it. On the left is Christopher Walken who I believe is Billy Mumy, to the right of him is Robert DeNiro who is Ron Howard, next is Chuck Aspegren (unknown right now, now I suspect highly that he's John Goodman!), next is John Savage aka David Chokachi, Ron's son, lastly is John Cazale who I'm going to say is Clint Howard, and he is! Now photo analysis time: I have to work on Chuck Aspegren. The four front people are Three Howard Brothers and one Howard son: Brothers Billy Mumy, Ron Howard, Clint Howard and son David Chokachi.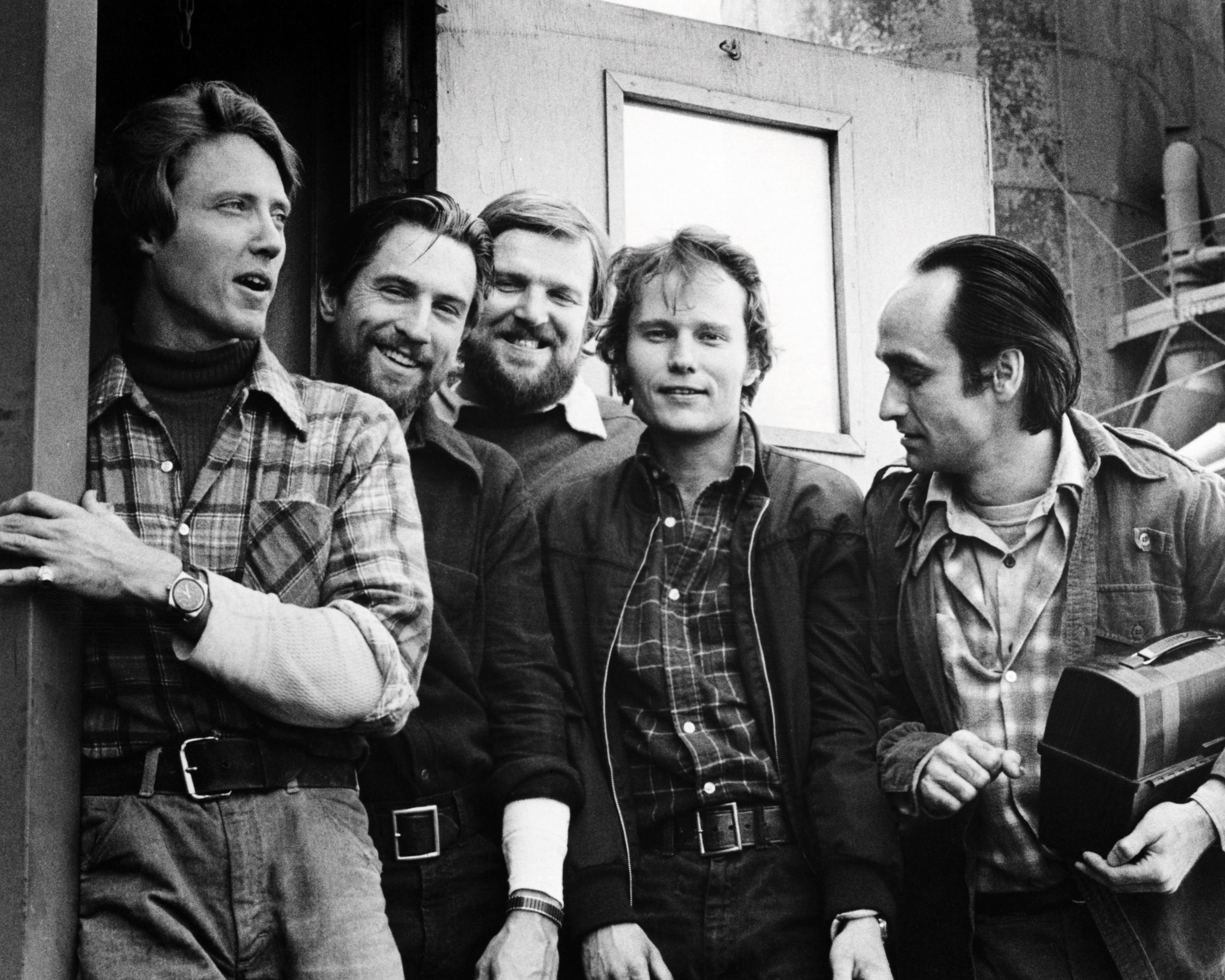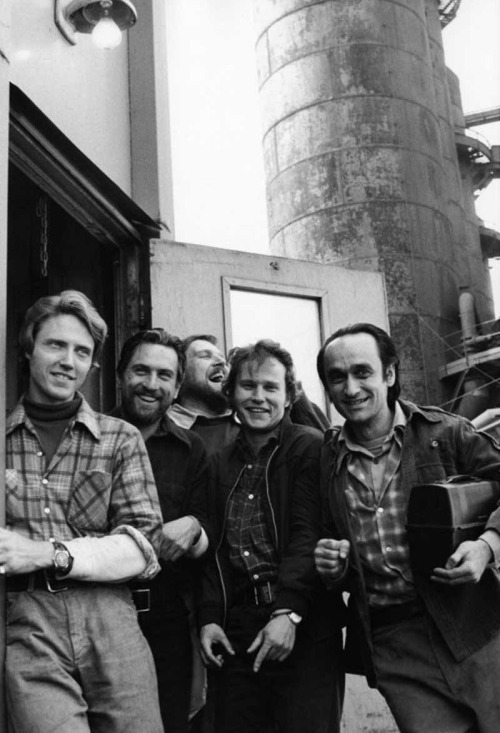 Pretense of a joke told so Chuck Aspegren (John Goodman) can melt into background and everyone smiling though Walken rolls his eyes. John Savage is doing some kind of sign language and DeNiro is doing, "We're distoibed" from West Side Story which I think he shows up in.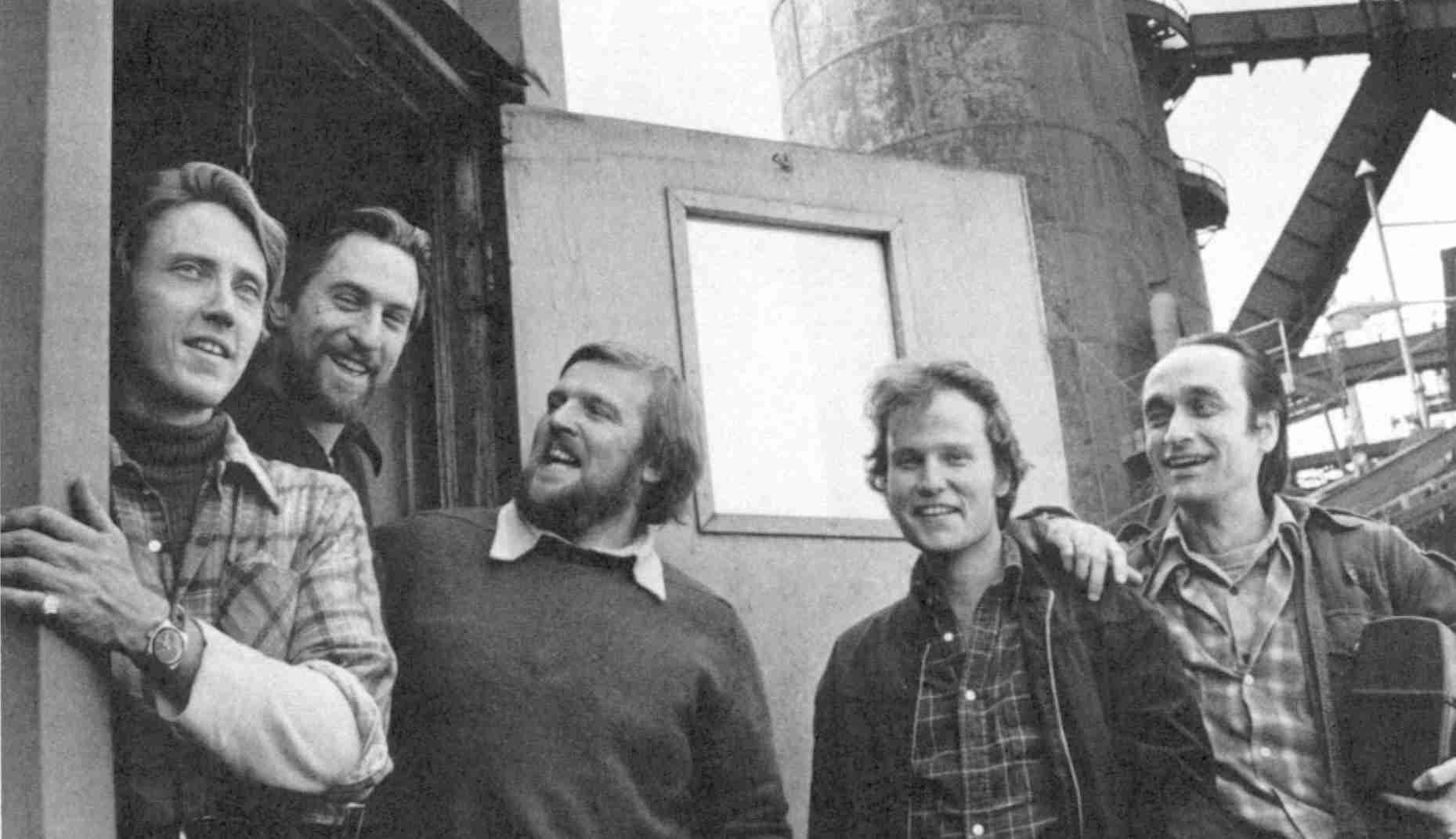 More fake laughs, Cazale may be doing some hand signals.