This is what happens when I'm kept out of the loop!
SALE!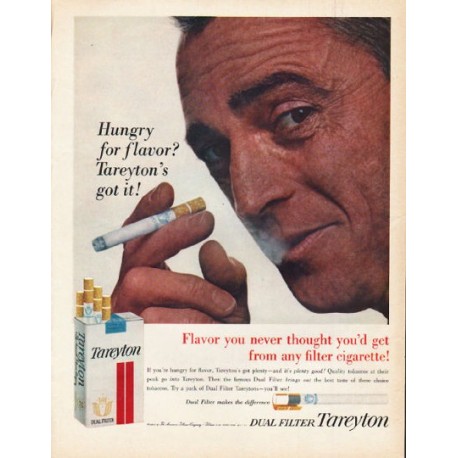 1962 Tareyton Cigarettes Ad "Hungry for flavor"
I believe Ron was involved with the Jingle, Hungry for Flavor
Ron wrote the Jingle, "I would let anyone dance in my shoes"…100% pure Ron
That's it guys…I literally have a hundred more give or take, but it's time for the Crown!