I'm going out on a limb…again…to reckon' who Baryshnikov is as we found out that Rudolf Nureyev was Ron Howard. And my best Guess is…….Billy Mumy!!!!
How did I get this? I had the photo below up recently. Baryshnikov, on far right reminded me of someone I had up recently as he listened intently…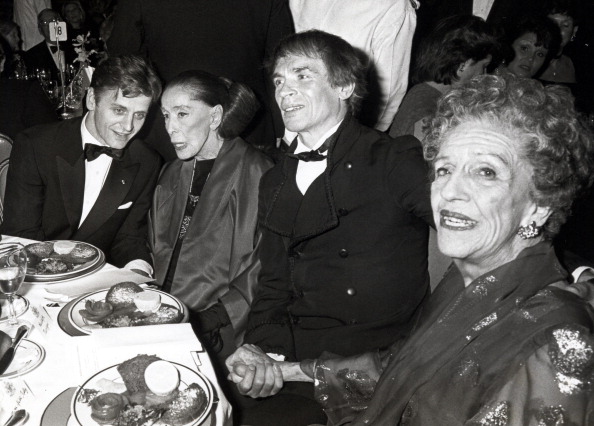 Very similar looks on Baryshnikov and Pacino. Also, Billy is very talented and would be as likely as anybody, actually more likely to be as adept in ballet as his brother and hang with him/.
Just from these two photos. Head cocked at same angle, same intensive listening.